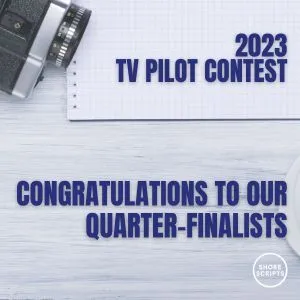 https://www.shorescripts.com/2023-tv-screenplay-contest-results/
Here at Shore Scripts, we are honored by the many writers who entrusted us with their work and want to thank every writer who submitted their screenplay to our contest.
The quality of the scripts submitted continues to increase every year, and we are thrilled to share our Quarter-Finalists, who represent the top 10% of entries received.
We will be announcing our Semi-Finalists on Sunday, September 10th.