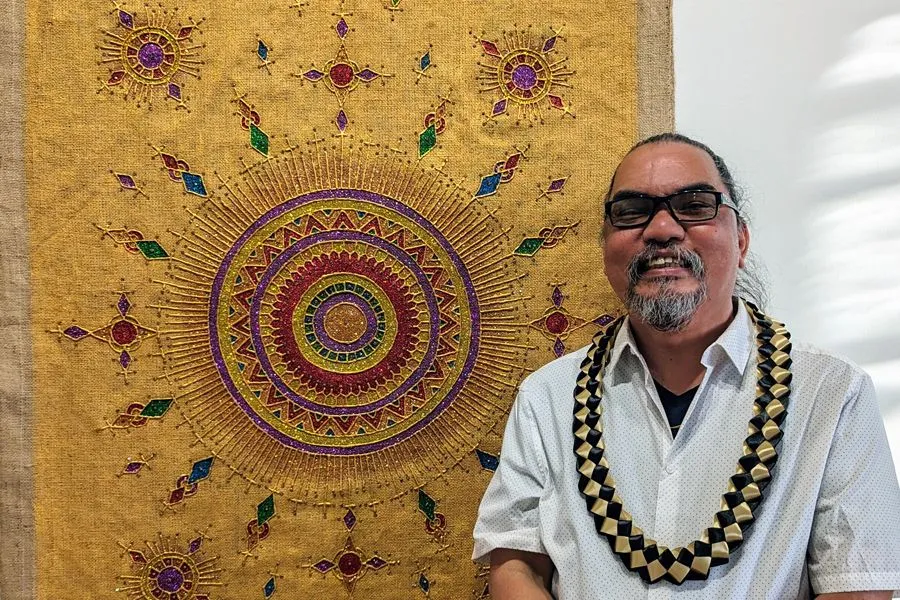 Louie Bretaña is an Auckland based Filipino | New Zealand artist with parental roots from both Manila and the Visayan province of Iloilo.
After a career as a creative director in the Phillippines advertising industry, Bretaña immigrated to New Zealand in 2011 where he undertook his long held ambition to become a practising artist.
Bretaña's discourse addresses the impact of colonialism, both historical and contemporary and it's ongoing manifestation within a modern Pacific context. Bretaña's astute observations are captured in engaging visual experiences including sculpture, performance and jewellery.
Since 2016, Bretaña has participated in 21 exhibiton projects including the solo exhibitions Eat My Rice' - Performance Art Week Aotearoa 2017, Playstation, Wellington; 'Syokes', Objectspace, Auckland, 2021 and 'Tumingala Sa Tinitingala Na Mga Tala', Te Uru Waitākere Contemporary Gallery, Titiranagi, 2021.
Bretaña was a finalist in the 2022 Parkins Prize, New Zealand Academy of Fine Arts, Wellington and the Molly Morpeth Canaday 3D Award, Te Kōputu a te whanga a Toi, Whakatane.
Louie Bretaña has a a BFA with First Class Honours and MFA with First Class Honours from the University of Auckland Elam School of Fine Arts and a BFA from the College of Fine Arts, University of the Philippines.