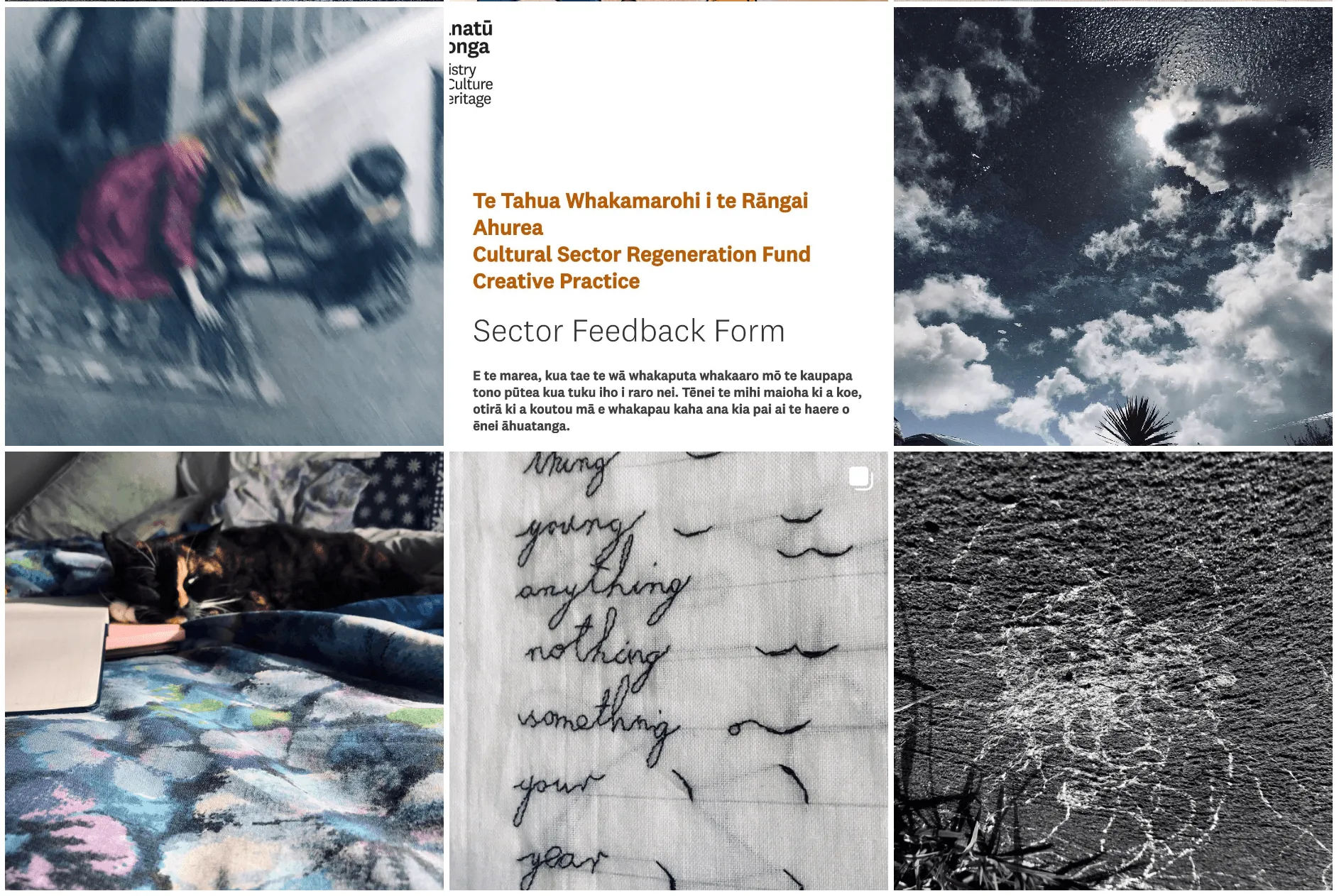 Creative Practice Mentoring supported by Manatū Taonga Ministry for Culture and Heritage and the Regeneration Fund goes live!
Creative Practice, lead by Angela Rowe is thrilled to announce the rollout of its highly anticipated Creative Practice Mentoring and Artist Support Program in Te Tai Tokerau. The program, funded by the Manatū Taonga Ministry for Culture and Heritage, aims to provide comprehensive support and resources to artists and creatives in the region.
Creative Practice is a collaborative mentoring program designed to empower artists and creatives in Te Tai Tokerau. With a focus on resilience and community support, the program offers a range of benefits including one-on-one mentoring, intensive workshops, studio critique, business tools, exhibition opportunities, and holistic well-being and social support.
"I am delighted to receive funding from Manatū Taonga Ministry for Culture and Heritage, which allows myself and my team to implement a 12-month program that will positively impact the artistic community in Te Tai Tokerau," said Angela, Founder and Program Director of Creative Practice. "Our artists need support to thrive and enable them to build more sustainable ways of working amid the uncertainty we are all experiencing. Collaborating with Creative Northland and The Shutter Room Collective ensures that artists have access to the infrastructure and resources they need to thrive."
Building upon the success of the pilot program, Creative Practice Mentoring, which was delivered in Whangarei from 2021-2022, the new program aims to provide focused support tailored to the needs of local artists. By offering both in-person and online sessions, the program caters to a wide range of artists, including those facing challenges related to health, family, and work responsibilities.
"My goal is to foster and support our arts community, showcasing the incredible talent of our local artists and equipping them with the essential skills necessary for their professional growth," added Angela. "I believe that the well-being of our artists is paramount to the success of our arts and culture industry."
The Creative Practice program will offer free workshops, which will require an application and registration process to ensure customised content that meets the specific needs of participants. In-person studio practice workshops will be limited to a maximum of six artists, ensuring a personalised and high-quality experience. Additionally, online courses on proposal writing, grants and funding strategies, art awards and exhibition approaches, as well as marketing and business strategies, will be available at no charge.
Applications for the Creative Practice Mentoring and Artist Support Program will open this month, so watch this space!
To learn more about the program, please contact Angela Rowe at: [email protected]
Subscribe to Creative Practice Substack here: https://mycreativepractice.substack.com/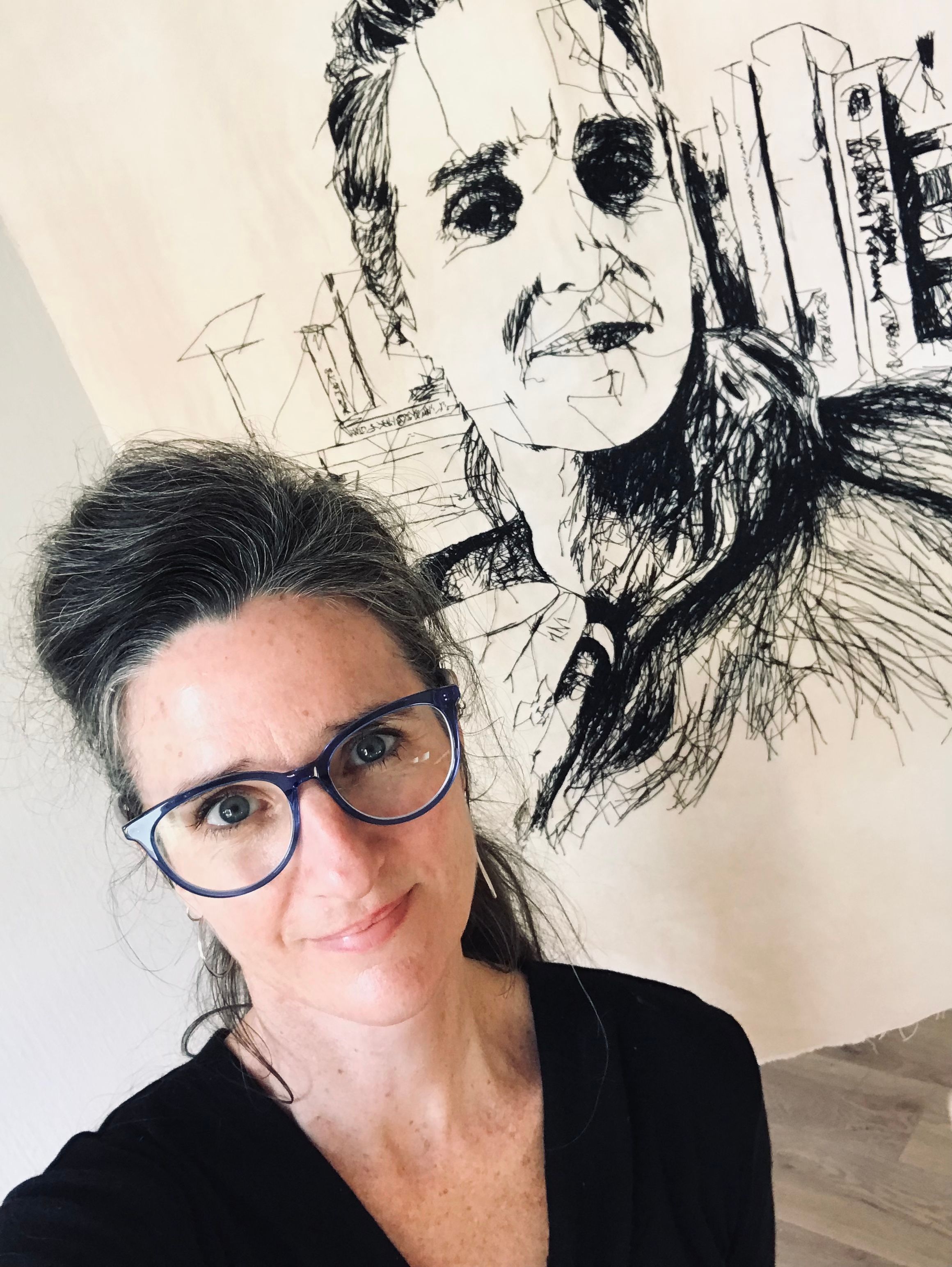 About Angela
Angela has been working in the arts for over 20 years. Her experience includes maintaining a creative practice, studio research, project writing, project management and delivery, exhibition curation, writing and planning. Angela brings a collaborative approach to her work and understands the reality of working in the arts in Aotearoa.
Angela's creative practice includes storytelling across performance, installation, photography, drawing, and textile works. Angela is particularly interested in the future of arts in Aotearoa and how to create a more equitable and sustainable arts industry. Angela studied through Whitecliffe College of Arts and Design, completing her MFA in 2020.
Angela has exhibited in Auckland, Whangārei, Dunedin, Nelson, Whakatāne, Morrinsville, Waiheke, Oamaru and Wellington. Recently, her work has made finals or won art awards across Aotearoa, including The Wallace Awards 2020, Changing Threads 2021 and 2022, The Walker and Hall Waiheke Art Awards 2022, and the Molly Morpeth Canaday Award for Painting and Drawing in 2019 and 2023. Angela has had successful funding applications to Creative New Zealand, Manatu Taonga, Creative Communities and Lotteries Community grants scheme. She is on the committee of the Shutter Room Gallery Collective, serving as Gallery Curator and has delivered exhibition or performance projects in Auckland, Whangārei and Dunedin.
Angela offers consultation for organisations and training institutions as well as one on one mentoring for artists to extend their studio or creative practice. Her experience as a working artist means she can help artists and organisations zoom out to see their long game, while her understanding of the practical reality of project delivery means she can provide support and detailed planning to see a project through.
You can read more on her blog: https://mermaidspurse.org.nz/exhibitions-and-projects/
You can watch an interview with Northland Artist Conversation: https://www.youtube.com/watch?v=UTccUAyFYZY
You can visit her Master of Fine Arts research here: https://angelacartermfa.wordpress.com/