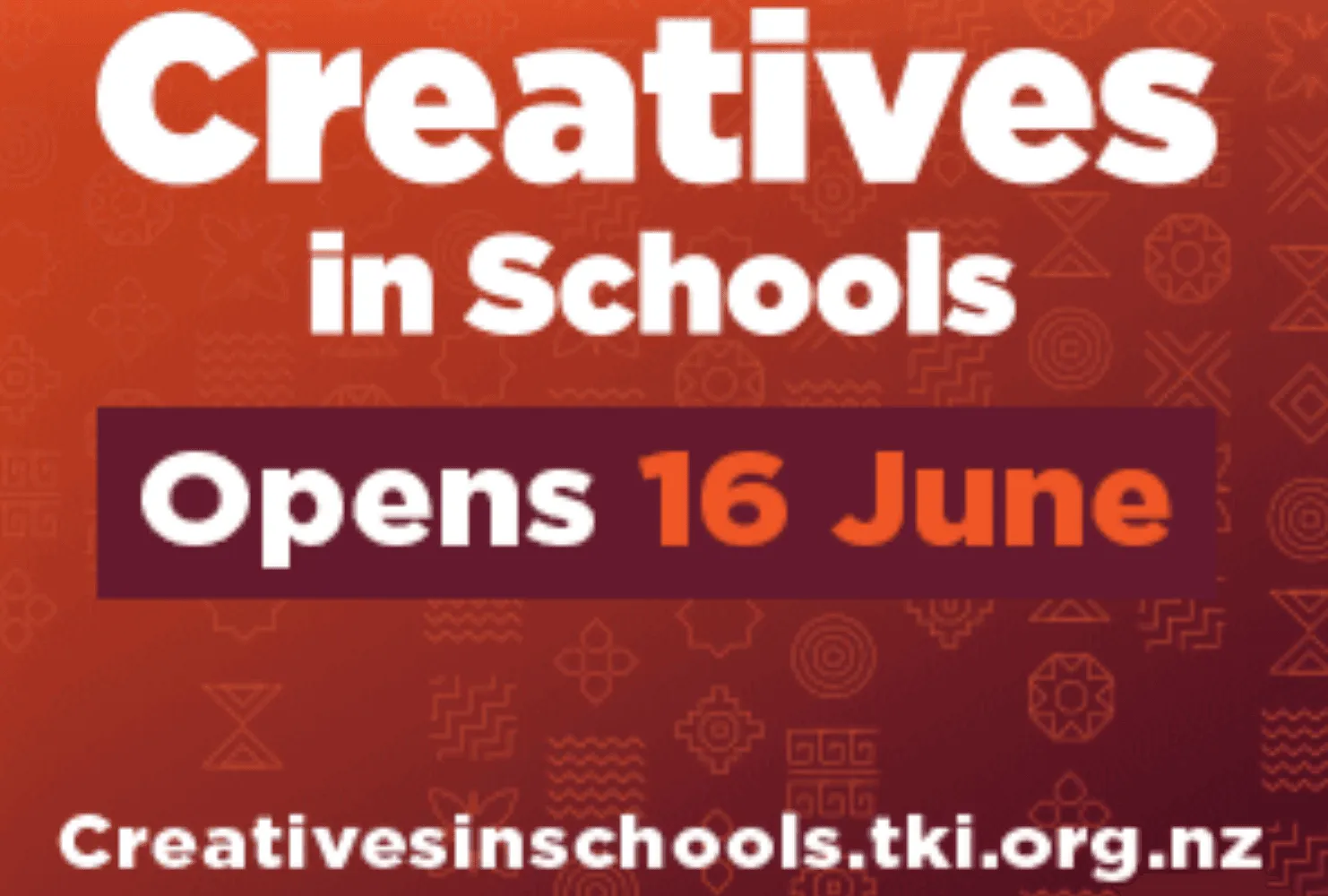 The Creatives in Schools programme is an opportunity for professional artists and teachers to work together to provide engaging learning experiences for students. Schools and artists can jointly apply for up to $17,000 for their project.
Applications for Round 5 opens 16 June 2023 for projects to be implemented in 2024.
Ahead of the application period, professional artists and creative practitioners are invited to:
complete an online Expression of Interest form, so that interested schools can find them on the Creatives in Schools website, or
if they already have contacts with a school or kura, to start planning their joint application for Round 5 alongside their partner school or kura.
Creative projects can cover a wide range of artforms such as ngā toi Māori, Pacific arts, visual arts, performance arts and digital arts.
Visit Creatives in Schools for more information.
For queries, email [email protected]
Creatives in Schools is delivered by the Ministry of Education, in partnership with the Ministry for Culture and Heritage and Creative New Zealand.