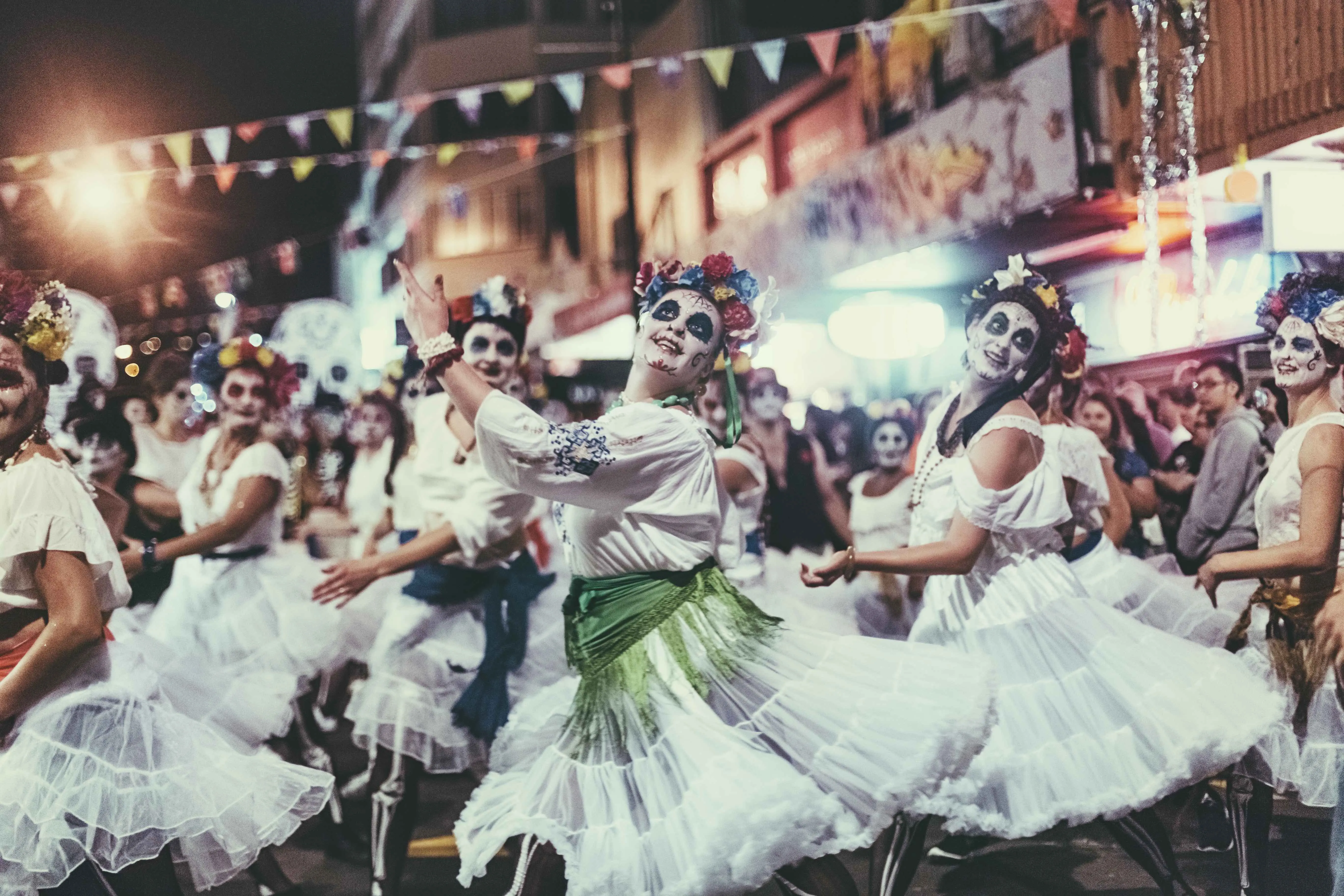 CubaDupa is Wellington's street festival revering the creative spirit of Cuba Street and the vibrant Wellington community, and we warmly welcome YOU to this celebratory street arts festival for the whole family!
25 & 26 March, the roads will become pedestrianised from Manners St to Karo Drive (with the exception Vivian St), and between Taranaki and Victoria Sts, to bring Cuba Street alive - electric with a strong focus on audience participation and events that break down the barrier between performers and spectators.
Artistic Director Drew James says "With over 250 extraordinary events over the 17 hours, and over 90 Street Food Festival outlets, CubaDupa 2017 takes street action to another level. With a theme of "Beat the Street", we want you to own the streets with us. Learn our new CubaDupa song, participate in workshops and follow the numerous parades, dress up and party! Dance to your beat!"
FIVE FEATURE EVENTS: there are 130 acts and over 250 performances, here are five to get your toe tapping and heart delighted!
Whakatau - CubaDupa Opening Event
We welcome both artists and the audience to join us for the first event of CubaDupa 2017! Two parades move from Abel Smith and Dixon Sts to culminate at Wellington Airport Swan Lane Dance Hall . In this CubaDupa first we welcome everyone to learn our commissioned CubaDupa action song to create a kapa haka opening welcome that will live on in future CubaDupa events. Video available www.cubadupa.co.nz
Renard the Fox - with Orchestra Wellington
Orchestra Wellington present this 20 minute opera by Stravinsky with 19 players, bringing opera to the streets! This foxy performance includes acrobatics by Te Auaha students, and features four professional opera singers (including James Clayton who is currently performing in The Mikado). Directed by Jacqui Coats, Renard the Fox is performed three times a day in the Hannah Courtyard.
Carnival Bloco is back!
150 Samba performers descend on CubaDupa bringing fresh new beats – aiming to out-do each other with the scale of their costume and performance energy! Coming together are AKSamba (Auckland), Tartan Samba ( Auckland) Sambatron (Hamilton), Tauranga Samba , Samba de Sol (Nelson), Bay Batucada (Hawkes Bay), and Wellington Batucada. Dress up, get your dancing shoes on and get ready to be involved cos you're gonna want to shake yer booty! You'll find them on stage, on the streets, and jamming in Te Aro Park on both days – and on Sunday they'll be joining forces for a great big Carnival Bloco Finale.
Battle of the Saxes
After the huge success of Battle of the Bones (epic massing of 76 trombones in 2016), CubaDupa 2017 is striving for 100 saxophone musicians to prove who is the better sax! The NZ Society of Saxophones are recreating a true, famous, competitive battle event held in Paris in 1840 (incidentally the same year as the ship Cuba arrived in Wellington!). The aim of this battle was to see if a military band WITH sax was better than a military band WITHOUT sax! This newly commissioned work by Oscar Laren (Wellington Shake 'Em on Downers) has the two adversaries move from each end of Cuba St. Let the sax battles commence!
Footnote – The Rebel Pink!
We are proud to welcome back for their third year Wellington's preeminent professional dance company – Footnote NZ Dance . An explosion of hot pink, vintage chrome and live sound, NOW 2017: The Rebel Pink provides three emerging choreographers with an opportunity to create New Original Work in a world conjured by New Zealand dance luminary Malia Johnston , designer extraordinaire Marcus McShane and world class drummer / musician Tom Scrase (ex-Strike). Expect to be enthralled: expect to have a blast!
CubaDupa brings all walks of life together in an immersive experience to 'beat the street' and get amongst the celebration – restaurants and cafes will spill into the streets to create a culinary cacophony; people will flow through the streets and lane-ways, exploring the myriad of spaces filled with activity, music, dance, circus, theatre, and installation.
Join us, let's beat the street, and experience OUR celebration of Cuba Street!
CubaDupa 2017 :
Saturday 25 March, 12pm – 12am
Sunday 26 March, 12pm – 5pm
CubaDupa website