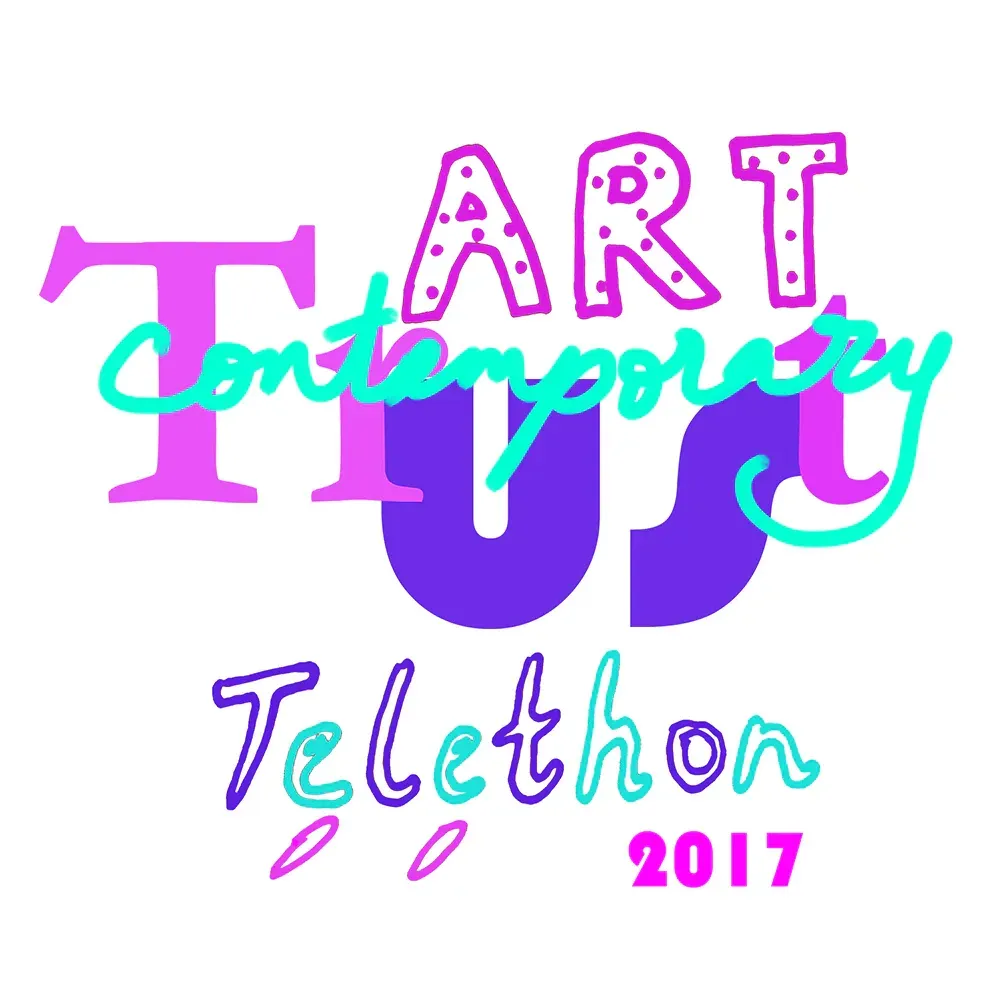 Enjoy is pleased to announce our 2017 Summer Residents Riff Raff.
Riff Raff originated as a semi-imaginary artist-run space started by Li-Ming Hu with special guest founding member Daphne Simons in mid-2016.
Parodying and re-working art-world tropes, personalities and pop culture references, Riff Raff employ theatrical devices as vehicles for social commentary, chaos and humor through improvisation. Their first official project, Are we there yet? at artist-run space Glovebox was an installation/durational performance in the form of a frantic three-week public programme.
While on residency in Wellington from 23 January – 13 February, Riff Raff will utilise Enjoy's gallery space as a production house. For their residency project Trust us, Daphne and Li-Ming will organise fundraising-style events—including a live-streamed 12-hour telethon at Enjoy—to build a diverse collection of donated work from artists and the general public throughout the nation.
Following this, the collection will be offered to the Chartwell Trust. If they do not accept the offer, Riff Raff will form their own trust called the Trust Us Contemporary Art Trust (TUCAT), and the donated works will be digitally and physically archived by TUCAT for future accumulation and display opportunities.
Click here to view the call for submissions.
About the artists
Li-Ming Hu is based in Auckland and has studied at AUT and Elam. Recent projects include All Lines Converge (group artist publication), 2016, Govett Brewster Art Gallery, Taranaki; Seager's Walters Prize, 2016, Mirage Gallery, Auckland; Public Domain Art Fair, 2016, Demo Gallery, Auckland; and You'll Never Work In This Town Again, 2016, Canapé Canopy, Auckland.
Daphne Simons is based in Auckland, with a BFA from Whitecliffe College. Recent projects and collaborations include; Stone Cold Cuts, Blue Oyster Art Project Space, Dunedin, 2016; Fly-Suit (a live demonstration), NZ on TV Gallery, Auckland, 2016; Canapé Canopy (co-organised with Mark O'Donnell), Auckland, 2016; Roof Access/ Public Sculpture 101, Artspace Chartwell Stairwell Commission, Auckland, 2014 - 15; Menlo Park Cowboys (with Mark O'Donnell), Window, Auckland, 2014; Car Sick, The Film Archive, Auckland, 2014; Campaign (summer residency with
Call for Submissions, Enjoy Website