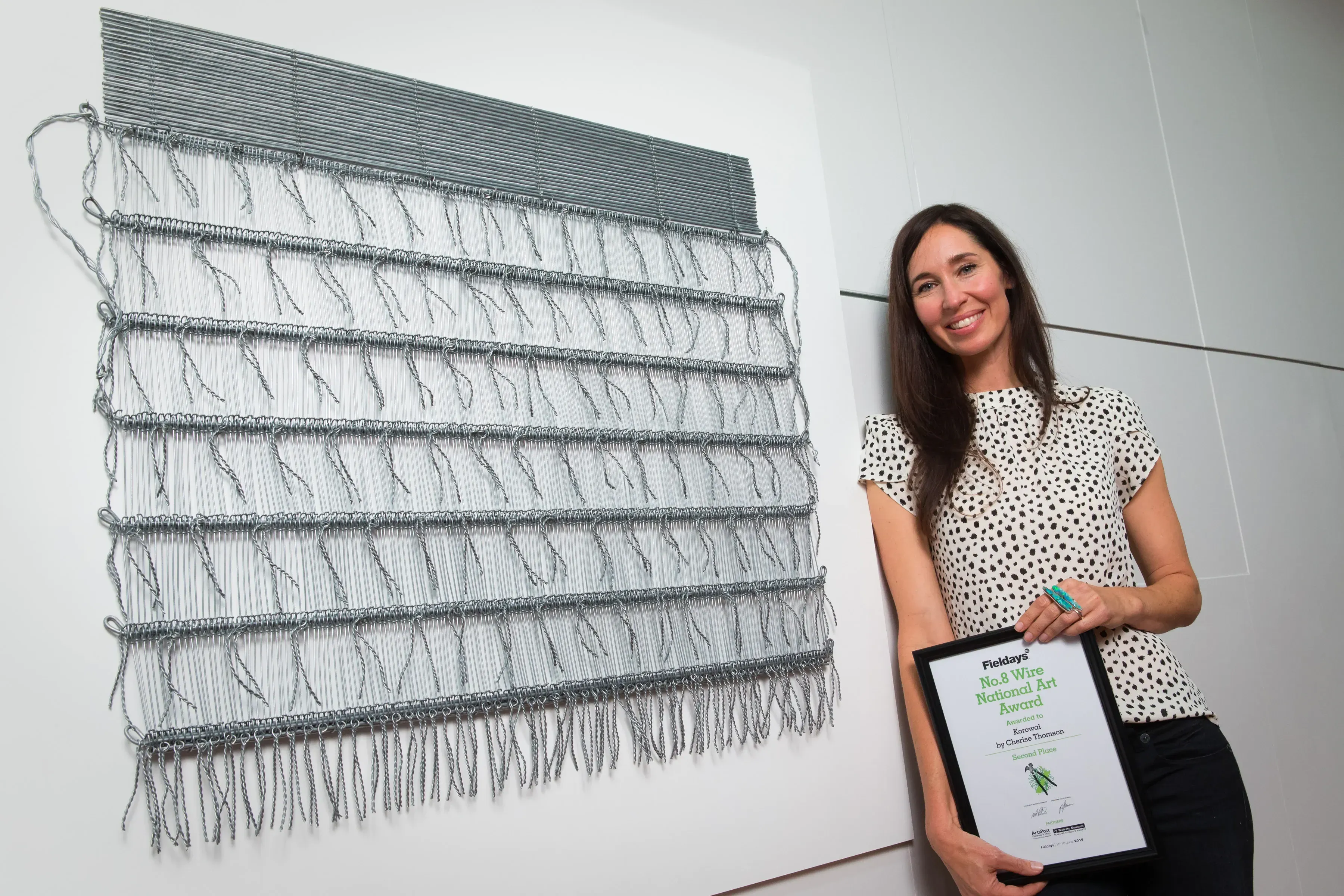 The Fringe, along with our incredible sponsors, is immensely proud to present 11 Awards for excellence as well as six awards for vitally important future development and touring.
Our 2017 Award Ceremony was hosted by beloved Festival Director Hannah Clarke and Festival stalwart Jen O'Sullivan, with an epic musical number by Carrie Green and Tom Knowles.
"This year the judging session took three hours longer than normal such was the quality of work presented at this year's festival! I'm especially proud to see an increase in our artist development programme with additional touring awards to Australia but also within New Zealand. It's a big step to professional touring and it's exciting to see theatre's like Palmerston North's Centrepoint Theatre getting behind Fringe artists to make that happen and new festival's like Fringe in the 'Stings stepping up. Keep an eye out for return seasons and touring Fringe shows, there's some serious talent coming through!" - Hannah Clarke
We were honoured to be joined by Wellington MP Grant Robertson, His Worship the Mayor Justin Lester, our inaugural Soul of the Fringe Award winner Ray Ahipene-Mercer and all our amazing supporters, sponsors and industry whanau.
After rigorous discussions of 140 Fringe events, our diligent judges awarded the following 2017 Fringe artists:
Best Poster: Phantom Billstickers
WINNER: Easy Living: Life in a Small Town by Playshop
NOMINEES:
Cake! A Delicious Late Night Cabaret by FATG
DILF by Suite Habana
Stoge Chollonge 2006 by Stoge Chollonge Committee
Most Colourful Show: Resene
WINNER: Stoge Chollonge 2006 by Stoge Chollonge Committee
NOMINEES:
Creative Spaces Capsule Exhibition by Creative Spaces Capsule
Lisa Skye: Spiders Wearing Party Hats by Lisa Skye
Photoval Photography Festival by Goldfish Creative
Shirley Gnome: Taking It Up The Notch by Heartichoke Arts
Most Innovative Work: Wellington International Airport
WINNER: The Internet is Where Innocence Goes to Die and You Can Come Too by Zin Partnership
NOMINEES:
Dark Matter by Afterburner
Feet.Us by House of Sand
Jacob's After Party by Apple Box Brand
Most Promising Emerging Company: BATS Theatre
WINNER: Apple Box Brand – Jacob's Party / Jacob's After Party
NOMINEES:
Scungebags – Maggot
Here to Read the Metre – Open Mike Night
Most Promising Emerging Artist: Emerging Artists Trust
WINNER: Liam Kelly – Super Clean
NOMINEES:
Highly Commended - Lee Ray – Wahine Mawhero – Pink Maori Woman
Chris Watts – Bleeding Black
Jacob Edmonds – Feeling Groovy
Tom Knowles – Allergic to Love: Curse of the 80's
Outstanding Ensemble: The Amazing Travelling Photobooth
WINNER: Fiery Tongues – Brainfruit
NOMINEES:
Dódeka – Infinite Dance Company
Fabricate – Fabricate Collective
Outstanding Performer: CCAT
WINNERS:
Sameena Zehra – Tea With Terrorists
Stella Reid – The Basement Tapes
NOMINEES:
Bron Batton – Onstage Dating
Emma Hall – We May Have To Choose
Jon Bennett – My Dad's Deaths
Best Directed Chaos – QT Museum Hotel
WINNER: Jacob's After Party – Apple Box Brand
NOMINEES:
Cake! A Delicious Late-Night Cabaret – FATG
The Basement Tapes – Chapel Perilous
The Dark Light – Choreoco by Footnote New Zealand Dance
The Parkin Development Award – Chris & Kathy Parkin and BATS Theatre
WINNER: Paying For It by Pumpkin Paradox
The Darkroom Tour Award – Centrepoint Theatre
WINNER: Allergic to Love: Curse of the 80's by Tom Knowles
Melbourne Fringe Tour Ready Award - Melbourne Fringe & NZ Fringe. With additional support from Creative NZ and Trek Global
WINNER: The Basement Tapes by Chapel Perilous
SYNZ Tour Ready Award - Sydney Fringe & NZ Fringe. With additional support from Creative NZ and Trek Global
WINNER: Fabricate by Fabricate Collective
Fringe in the 'Stings Tour Award – Fringe in the 'Stings
WINNER: Allergic to Love: Curse of the 80's by Tom Knowles
Adelaide Fringe Tour Ready Award – Adelaide Fringe & NZ Fringe
WINNER: Maggot by Scungebags
Spirit of the Fringe: CCAT and Costume Cave
WINNERS: George Fenn and Joel Wood
Inaugural Lifetime Fringe Soul Award: Awarded by NZ Fringe in recognition for ongoing services to Fringe and the Arts.
WINNER: Ray Ahipene-Mercer
Best of Fringe – His Worship the Mayor of Wellington Justin Lester and NZ Fringe
WINNER: Dark Matter by Afterburner
NOMINEES:
Jacob's After Party by Apple Box Brand
The Basement Tapes by Chapel Perilous
The Internet is Where Innocence Goes to Die and You Can Come Too by Zin Partnership

NZ Fringe Festival