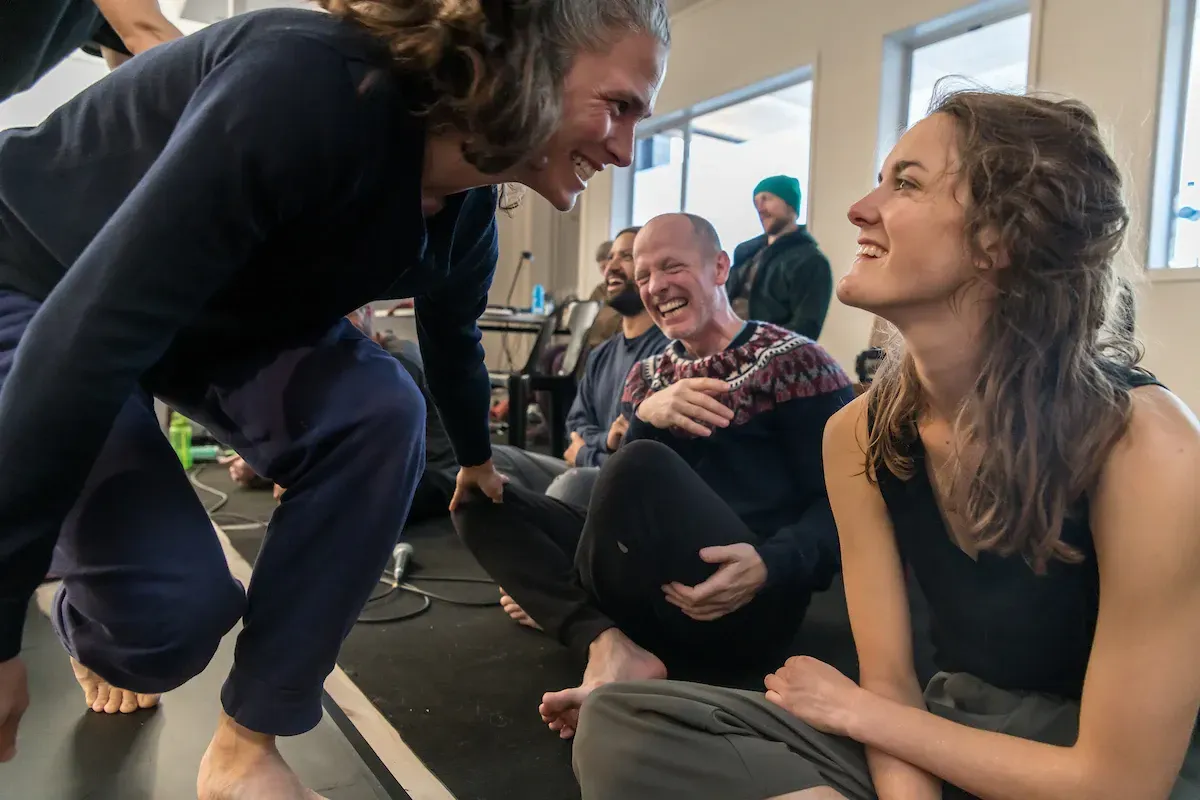 New Zealand Festival's inaugural artist in residency programme Made in Wellington, aims to harness the capital's creative energy and foster the development of new works that will be seen at subsequent Festivals.
Internationally renowned as a small city that is famous for its award-winning film and creative industry, beautiful natural environment, progressive outlook and rich Māori and Pasifika culture, the New Zealand Festival is confident Wellington will provide a unique environment for an artist to explore new ideas and forms.
For the first Made in Wellington residency, New Zealand Festival is hosting acclaimed Irish choreographer and theatre-maker Michael Keegan-Dolan and his company Teaċ Daṁsa (House of the Dance) for a six-week residency where they will develop a new work for presentation at the 2020 New Zealand Festival.
Creative Director Marnie Karmelita said she was thrilled to be able to invite Michael to be the first international artist to take part in this initiative:
"Over the past decade Michael has built a strong connection with New Zealand and Wellington in particular," says Marnie. "I love the rawness of his creative vision and I have no doubt that the way Michael seeks truth through community and collaboration means that we will all connect with his work on a deep level."
Michael is deeply committed to the reclamation of indigenous Irish culture through language, story and music and his process and artistic content are always informed by the people and place in which the company resides.
Michael has a fantastic reputation and is popular among contemporary arts audiences in New Zealand due to a long-standing relationship with New Zealand Festival, having presented Swan Lake (2018), Rian (2014) and Giselle (2008).
"I would like the new work to have some of the lyrical qualities of Rian but also some of the political edge of Swan Lake or Giselle', says Michael. "Above all I would like this to be an in-depth engagement; I don't want to waste a second of this amazing opportunity."
This work being created in Wellington and Ireland is a co-produced by New Zealand Festival, Dublin Theatre Festival and Sadler's Wells (London) where Michael is an Associate Artist, with funding from Art's Council of Ireland Open Call Fund. It will tour internationally before being staged in Wellington as part of the 2020 New Zealand Festival.
At the official pōwhiri welcoming Keegan-Dolan to Pōneke, Mayor Justin Lester said in his greeting "I warmly welcome Teaċ Daṁsa to enjoy Wellington! Have fun and let this special city inspire your creative process."
The Made in Wellington artist in residency programme aims to involve local artists in its development and presentation. It will provide opportunities for a broader community of artists and audiences to engage with the creative process through masterclasses, talks, informal showings, and Q&A sessions.
Made in Wellington