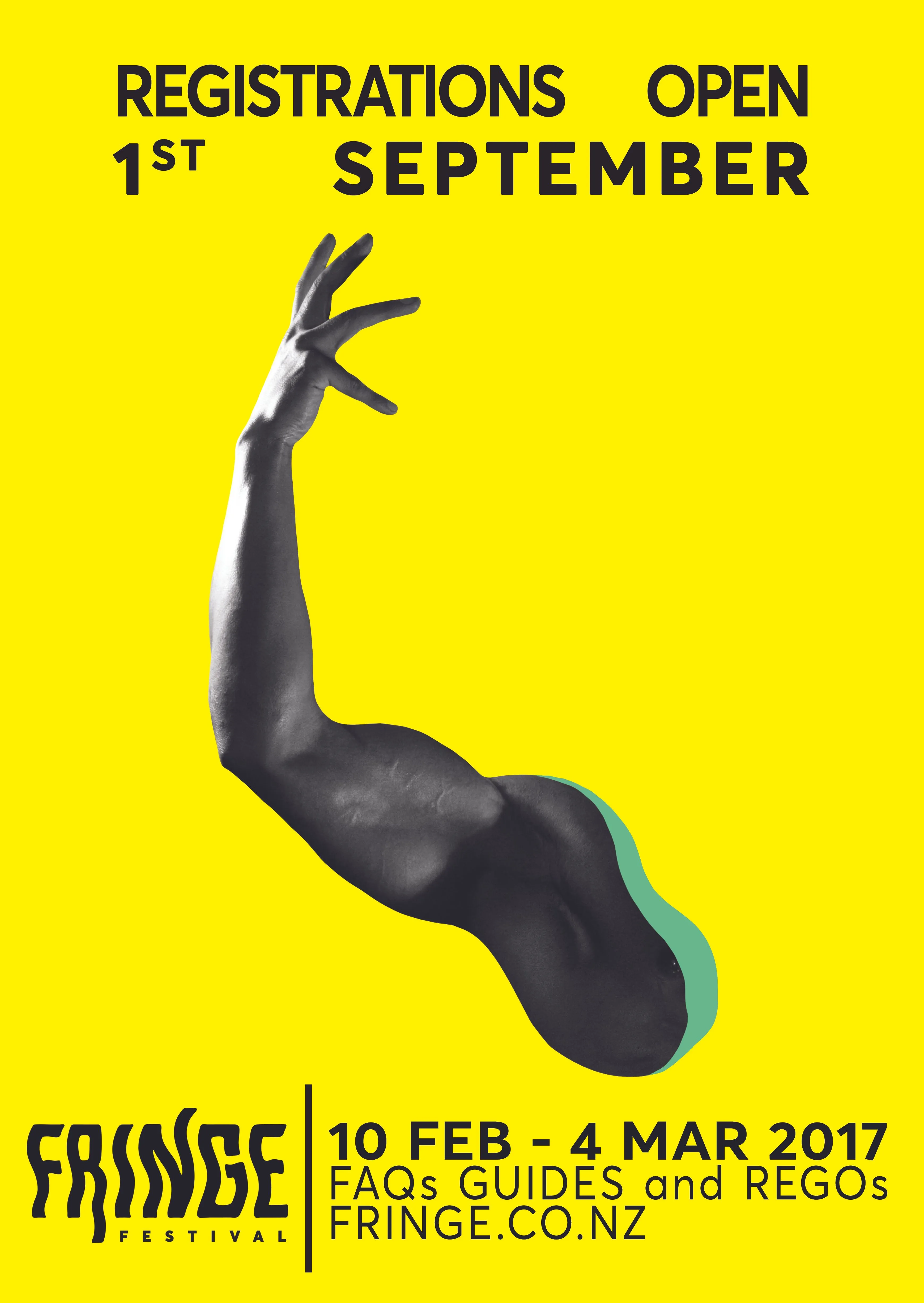 Registrations for NZ Fringe Festival in Wellington are open NOW until 10 October 2016 at www.fringe.co.nz, for our festival 10 February - 4 March 2017.
What is Fringe?
NZ Fringe Wellington is an open-access, non 'programmed' arts festival spanning 3 weeks every February and March in Wellington, New Zealand. It's been running annually since 1990 and provides the largest and most concentrated mix of talent across all art forms in the country.
Anyone can be part of Fringe, there are no limits (apart from the laws of NZ) and Fringe encourages participants to take creative risks, we've developed audiences over the years that are up for it, why not take them there?!
Fringe is recognised as a unique launch pad for new and established artists to try things and introduce audiences to the possibilities, from Footnote Dance to Flight of the Conchords, Strike Percussion to Trick of the Light, it's almost a rite of passage for NZ performers with alumni including Robyn Malcolm and James Nokise.
Who can register a show in NZ Fringe 2017?
New Zealand Fringe Festival in Wellington is an open-access, non-programmed festival meaning that anyone at all can enter a show in our programme. As long as it's (basically) legal and you pay your registration fees, you're in!
Check out our artist resources on the Fringe website: fringe.co.nz/artists and get in touch with any questions or for advice, we're keen to help you find the right venue for the best Fringe time in 2017.
NZ Fringe Festival, Artist INFORMATION