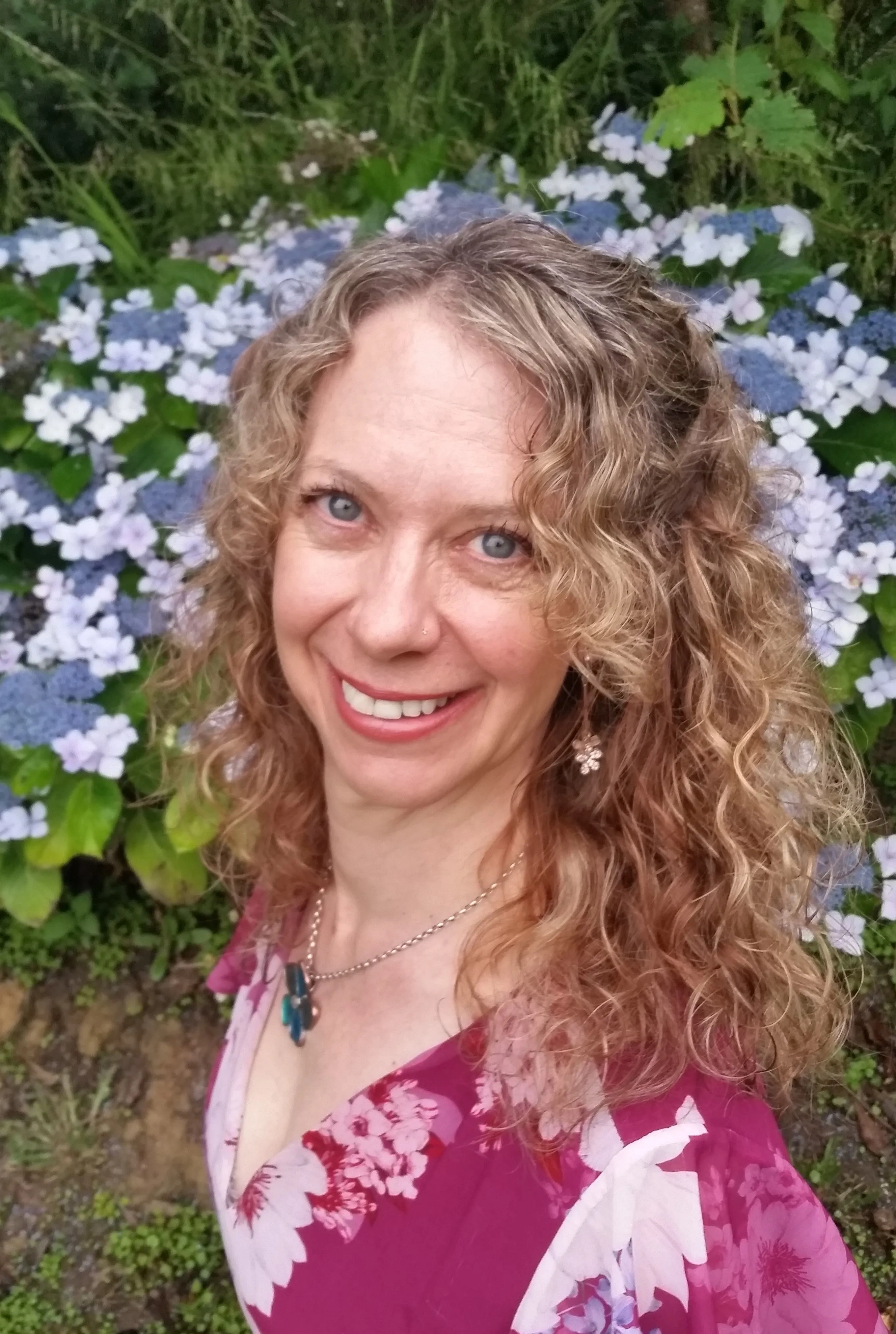 Author Juliette MacIver, from Porirua, has been awarded the 2023 R.A.K. Mason Writer's Residency by New Zealand Pacific Studio, the international residency programme in Wairarapa.
This NZ Pacific Studio residency has been offered to writers since 2014. Writers from six countries applied for the 2023 Residency.

Juliette is known primarily for her multi-award-winning children's books, but during this residency in Wairarapa, she will work on a new seven-book junior fiction series set on seven islands, inventing customs, geography, wildlife and more for the archipelago. The NZPS selection committee felt that Juliette impresses as a focused writer keen to delve into new writing genres, which embodies the creativity of R.A.K. Mason (1905-1971), for whom the residency is named. The committee wanted to support Juliette on her transition to this long-form fiction.
"I am absolutely thrilled to receive this award!" Juliette said. "I feel very honoured to have been selected and am greatly looking forward to the peaceful surroundings and three weeks of dedicated writing time. I am currently in the early stages of writing a seven-book junior fiction series (for ages 9-13, roughly). I have written the first book, which needs a significant rewrite after feedback from my insightful beta readers. During the residency I intend to make significant progress on Book 2." She has chosen to undertake the residency in two parts, before and after her appearance at the Auckland Writer's Festival.
Juliette is the author of 20 children's picture books, published with Scholastic and Gecko Press in NZ, and HarperCollins and Walker Books in Australia. She has won the Storylines Notable Book Award five times, and "The Grizzled Grist Does Not Exist" won the 2022 Global Children's Entertainment Awards Picture Book of the Year.
Her books are read around the world. "That's not a Hippopotamus" has a Te Reo Māori edition: "Te Hipo Huna"; five of her books are available in Mandarin; and her newest book "Duck Goes Meow" has been translated into Dutch and will be given to 30,000 families in Belgium with a new baby!
Juliette is also a linguist. Her Master's thesis with Te Herenga Waka Wellington University involves an analysis of how worldview and societal beliefs are reflected in everyday NZ speech, both Te Reo Māori and Pākehā. Earlier this year, she received an academic prize for best completed piece of research in linguistics at a Master's or Honours level.
Nau mai Haere mai!
A FREE two-part community programme on 23 May, at Greytown Library, Wairarapa.
1- Storytelling & song session with Juliette on ukelele (10am, doors open 9.30am, open to children of all ages) Books available for purchase and signing.
2- Writing workshop on story structure for teens & adults (11.30am - Registration required - please email Wairarapa Word: [email protected]).
These events are in collaboration with Wairarapa Word, Wairarapa Library Service, Almo's Books, South Wairarapa District Council, Creative New Zealand / Carterton Creative Communities, and Trust House.
The R.A.K. Mason Residency has been supported by generous -- and anonymous! -- Wairarapa folk since 2014. The NZPS residency includes complimentary accommodation, use of a private mountain-facing writing studio, a stipend, some shared meals, and support for a public engagement. It honours the foremost NZ writer RAK Mason with his intense energy, commitment to literature, and his interest in the ways different literary forms inform each other. For more on the kaupapa of this residency, visit here: https://www.artistresidency.org.nz/page/521540
NZ Pacific Studio is also grateful to the Trust House Foundation for their support for this residency as well as the recent Te Ao o Te Pūkeko Residency for tangata whenua creatives, held by the writer Natasha 'Tash' Lampard.
NZ Pacific Studio, an award-winning international residency programme founded in 2001, has hosted hundreds of creative people to Wairarapa.
Visit www.artistresidency.org.nz to learn more.