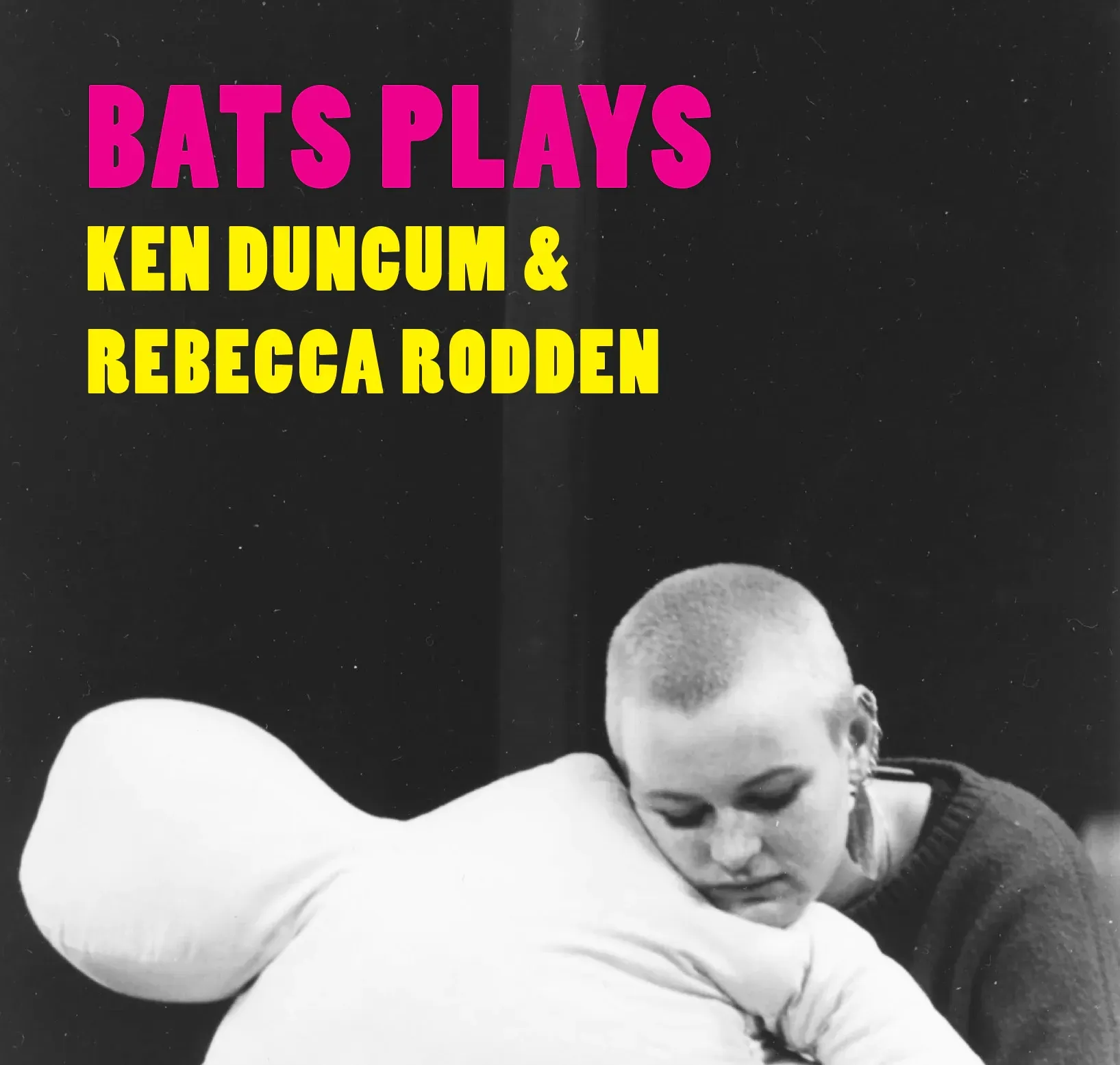 Wellington's BATS Theatre and Victoria University Press are excited to announce a new book set to be released on 8 December 2018, which features six seminal plays from Ken Duncum and Rebecca Rodden. The book will be launched at BATS Theatre on 4 December where each of the six plays will be brought to life with play readings. These readings will be directed by Ken Duncum and will feature actors Harriet Prebble, Stevie Hancox-Monk and James Cain.
BATS is excited to host the launch in their newly refurbished and strengthened home at 1 Kent Tce. "Publications like this are extremely important to celebrating Wellington's creative lifeblood. BATS has a rich, innovative and vibrant history and it's so wonderful to be able to share this with our strong theatre community now and show that our kaupapa has remained the same since the theatre was formed in 1989," says Heather O'Carroll, BATS Theatre programme manager.
Boldly inventive, darkly comic and ceaselessly imaginative, the plays collected here present a chilling one-woman vision of alienation (Polythene Pam); the comic and tragic impossibility of human connection (Truelove); an irresponsible punk couple horrified to find they've become parents to the Messiah (Flybaby); conjoined twins plunged into an off-kilter world of rampant advertising, animal terrorism and a perfume made from monkey semen (cult-classic JISM); a real-life 20th-century martyr tested to his limits in the afterlife by a vengeful gang of defrocked saints (The Temptations of St Max); and the not-so-quiet desperation of a fearful hoarder fighting to survive the night hours (Panic!).
Supporting the plays are introductions and selected images from the writers and other BATS practitioners which vividly recapture a crucial time and place in New Zealand's theatre history.
Duncum and Rodden's playwriting partnership powered the vibrant theatre scene round BATS Theatre in the 1980s and 90s, and the book will be a great way for a new audience and for the existing audience to own their part of BATS' history.
About the Authors:
Ken Duncum
Ken Duncum was awarded the 2010 New Zealand Post Katherine Mansfield Prize and is recognised as one of New Zealand's leading playwrights. His plays include a loose trilogy looking at the impact of music on New Zealand—from 50s rock 'n' roll versus Beatles-era British Invasion (Blue Sky Boys) to 70s glam (John, I'm Only Dancing) and punk (Waterloo Sunset). He has also written plays about men lost at sea (Flipside), surrogacy disputes (Cherish), unsolved murders (Trick of The Light) and dark goings-on in small town New Zealand (Horseplay).
Ken's most recent plays include The Great Gatsby, West End Girls and White Cloud. He is currently co-writing a musical with Tim Finn—The Nightdress.
Rebecca Rodden
After studying theatre, film and English at Victoria University in the 1980s, Rebecca Rodden wrote and performed in plays and film projects around Wellington. Acting roles include the Fool in Simon Bennett's King Lear, the Queen in Salve Regina, and Polythene Pam and Nadine in various productions of Polythene Pam and Flybaby.
In 1994 Rebecca played the lead role of Anna Bowman in short film The Terrorist, directed by Shane Loader, which was selected to compete at the prestigious Clermont-Ferrand short film festival. In her parallel career as a playwright, Rebecca co-wrote Polythene Pam, Truelove, Flybaby, Jism and Panic!, and is also sole writer of Stigma.
The Book:
Publication: 8 December 2016
ISBN: 9781776560899
Format: Paperback
RRP: $35
Category: Playscript