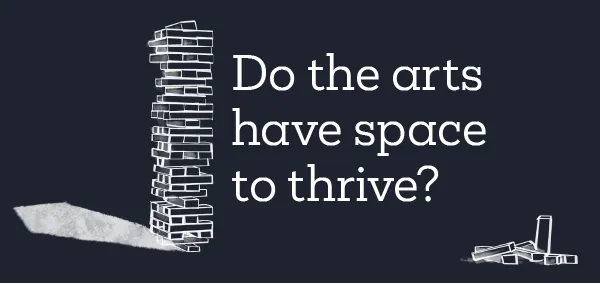 Artists and art organisations need stable spaces in which to work. Effective and sustainable ways to secure those spaces are vital, so our creative future can thrive.
A common refrain from artists and arts organisations across the artforms is that they struggle to find affordable and appropriate spaces to operate in for the long term. This impacts on their ability to undertake long term planning and development and build sustainable communities.
We need to think strategically about how to solve this and we need to develop practical tools, evidence and advice that we in the arts in Aotearoa can use to advocate for and create space stability.
As a first step towards increased stability Stable Spaces is launching an Aotearoa wide survey on how arts organisations, collectives and businesses are currently housed and what that's costing them.
The purpose of the survey is to provide evidence about the scale and impact of housing insecurity in the arts.
The survey closes 4 April 2023.
"I'm hoping that a wide range of arts organisations and creatives will take the time to fill out the survey and help us build this important piece of evidence for the future sustainability of the arts." says project lead Dr Melissa Laing. "Once we have a good picture of how the arts are housed we can start working out what needs to change to meet our space needs."
Stable Spaces want to hear from a wide range of organisations and individuals in Aotearoa, New Zealand. That includes ones in brand new, fit-for-purpose buildings and organisations with legacy buildings through to organisations who are seeking space or are deliberately working remotely. If you're a business or organisation of one or an informal collective, you are welcome to participate in the survey.
LINKS: Stable Spaces Take the Survey