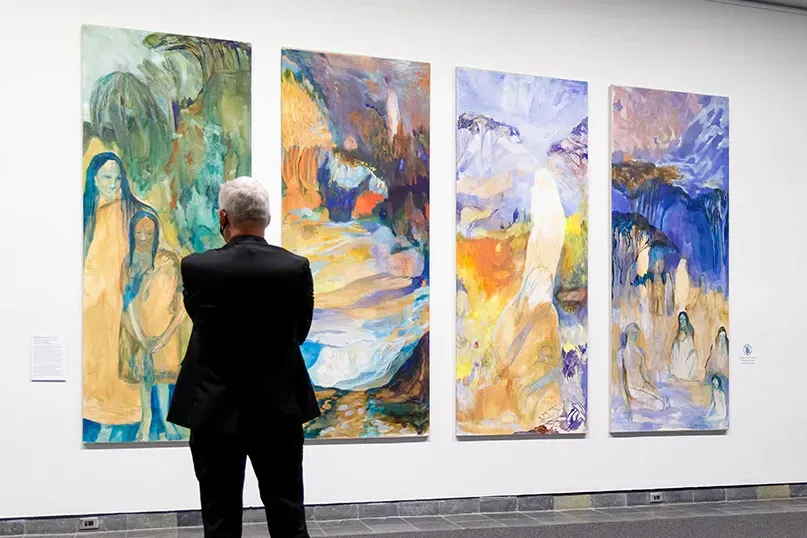 A MUST ATTEND DESIGN EVENT SHOWCASING LEADING & AWARD WINNING GARDEN DESIGNERS
The dates for the 2015 Auckland Garden DesignFest have been confirmed as 14 and 15 November 2015.
Design enthusiasts will be able to purchase tickets from 01 August for what will be the third biennial event organised jointly by the Garden Design Society of New Zealand and Rotary Newmarket.
The two day charity event provides visitors with a unique opportunity to view some of Auckland's finest professionally designed, private gardens, all of which have not previously been open to the public.
Proceeds from the Festival will go to Ronald McDonald House, Garden to Table and Rotary Club of Newmarket Charitable Trust.
All gardens included in the event have been vetted by a panel of experts from the Garden Design Society of New Zealand and the talented designers will also be onsite to talk to visitors about their designs.
The final line up of up to 20 designers will not be announced until 01 August, but organisers have confirmed that amongst those already accepted are Chelsea Flower Show Silver Medalist, Xanthe White and TV and radio gardening personality, Tony Murrell. Highly respected New Zealand designers Trish Bartleet, Robin Shafer, Trudy Crerar and Joanna Hamilton have also confirmed their participation.
Organisers are expecting over 2,000 visitors from both New Zealand and Australia.
"We are delighted to have such wonderful designers onboard. The opportunity to explore these stunning gardens for the first time makes it a very special event. There will be a diverse range of gardens on show, in terms of both size and style. Visitors will see how well-planned garden design and installation makes outdoor spaces more functional and enjoyable to live in," says Joint Chairperson, Rose Thodey.
"Visitors will not only be donating to three great charities, but it's a great way for people to get a sneak peak of current garden design trends and gain inspiration from the experts for their own gardens. Whether it's inspiration needed for small or larger projects, visitors will come away with plenty of ideas," says Thodey.
For those who are looking to see the highlight gardens with expert guides, a bus tour will again be offered. Places are expected to fill up quickly, so early bookings are recommended.
Inspiration for the Auckland Garden DesignFest came from Melbourne's renowned Rotary Garden DesignFest, which is held in alternate years to its New Zealand counterpart.
Rose Thodey says; "Our DesignFest is two-yearly to give gardening and design enthusiasts the opportunity to go to festivals in both cities."
Tickets for the Auckland Garden DesignFest go on sale at iTICKET on 01 August 2015, plus various garden retailers (see website for details) and onsite at the garden gate. Visitors can choose from a $65 all garden ticket or single garden access for $10 each.
For more information and updates about the Auckland Garden DesignFest visit www.gardendesignfest.co.nz or follow them on Facebook.
-Ends-