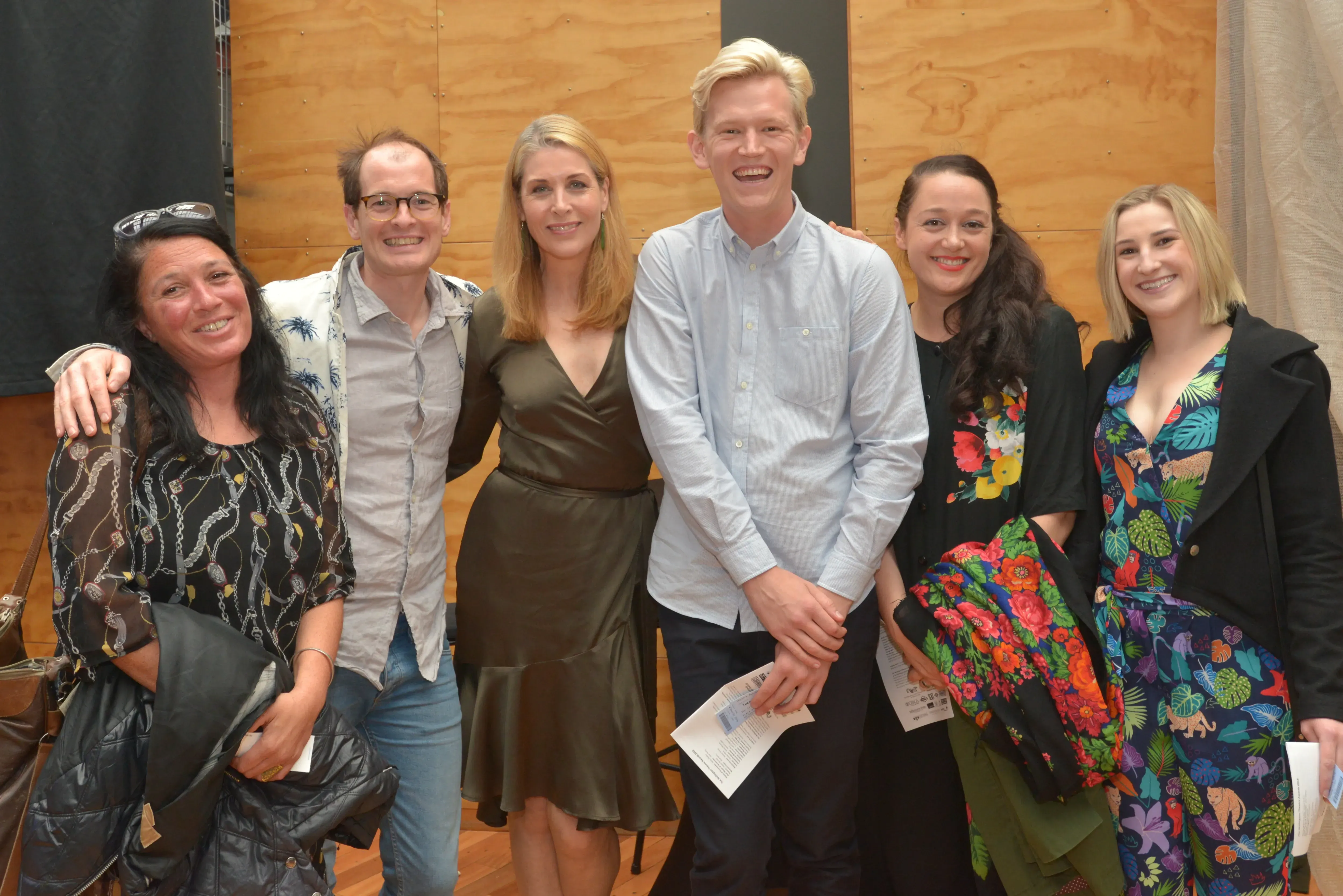 The theatre industry of Wellington collected together at Te Whaea Sunday 11th December to celebrate excellence in the theatrical arts for 2016.
Although 2016 has been a fraught year, MC extraordinaire James Nokise inspired and galvanised the industry to continue to grow, to tell our stories and to be brave in our art choices.
Honoured on the night was Circa Theatre's treasure of information, and institution of the theatre scene, Linda Wilson. Celebrating almost 40 years – over 20 of which as Circa's Box Office manager, Linda was recognised and honoured for her tireless work behind the scenes of our beloved Circa Theatre.
Also honoured on the night were Judges Wild Card – Barbarian Productions, both for their inventive and bold performances, as well as their creative community ignition and inspiration through workshops, inclusive practices and Industry talks – diligently making society better through their work.
The popular winner on the night was Hudson and Halls Live!, by Silo Theatre Auckland, telling a beautiful love story with humour, flamboyance and charm. Hudson and Halls won Best Supporting Actress (Anya Tate-Manning), Best Actor (Chris Parker), Best Director (Kip Chapman) and Production of the Year.
The Wellington Theatre Awards congratulates all nominees and creative's on an excellent year of theatre. We are excited to see what you create in 2017!
The Wellington Theatre Awards Trust would like to acknowledge our generous and steadfast sponsors – BATS Theatre, Capital E, Circa Theatre, Emerging Artists Trust, Multi Media, Park Road Post, Playmarket, Sileni Estates, Taki Rua, The Dominion Post, The Performing Arts Foundation of Wellington, Toi Whakaari: NZ Drama School, Victoria University of Wellington, Wellington City Council, and Weta Workshop.
Our full list of 2016 winners is below.
Judges Wild Card
Barbarian Productions
Mayor's Award for Significant Contribution to Theatre
Linda Wilson
Best Male Newcomer
Tom Clarke, The Devil's Half-Acre
Best Female Newcomer
Susie Berry, Jekyll and Hyde
The George Webby Most Promising New Director
Stella Reid, Orphans
The Peter Harcourt Outstanding New Playwright
Carrie Green, Man Parts - Dannevirke's Greatest Female Tenor
Best Lighting Designer
Rachel Marlow, Dust Pilgrim
Best Set Designer
Poppy Serano, Dust Pilgrim
The Paul Jenden Costume Designer of the Year
Sopheak Seng, The Vultures
Best Sound Designer
Oliver Devlin, The Seven Sons of Supparath
The Constance Scott Kircaldie Outstanding Composer of Music
Hayley Sproull, Vanilla Miraka
Most Original Production
Barabarian Productions and Binge Culture Collective, A Trial
Absolutely Positively Outstanding New New Zealand Play
Rob Mokaraka, Shot Bro - Confessions of a Depressed Bullet
Best Supporting Actor
Andrew Paterson, Orphans
Best Supporting Actress
Anya Tate-Manning, Hudson and Halls Live!
The Grant Tilly Actor of the Year
Chris Parker, Hudson and Halls Live!
The Dorothy McKegg Actress of the Year
Hayley Sproull, Vanilla Miraka
The Richard Campion Accolade for Outstanding Performance
Rob Mokaraka, Shot Bro - Confessions of a Depressed Bullet
Best Director
Kip Chapman, Hudson and Halls Live!
Best Production
Silo Theatre, Hudson and Halls Live!