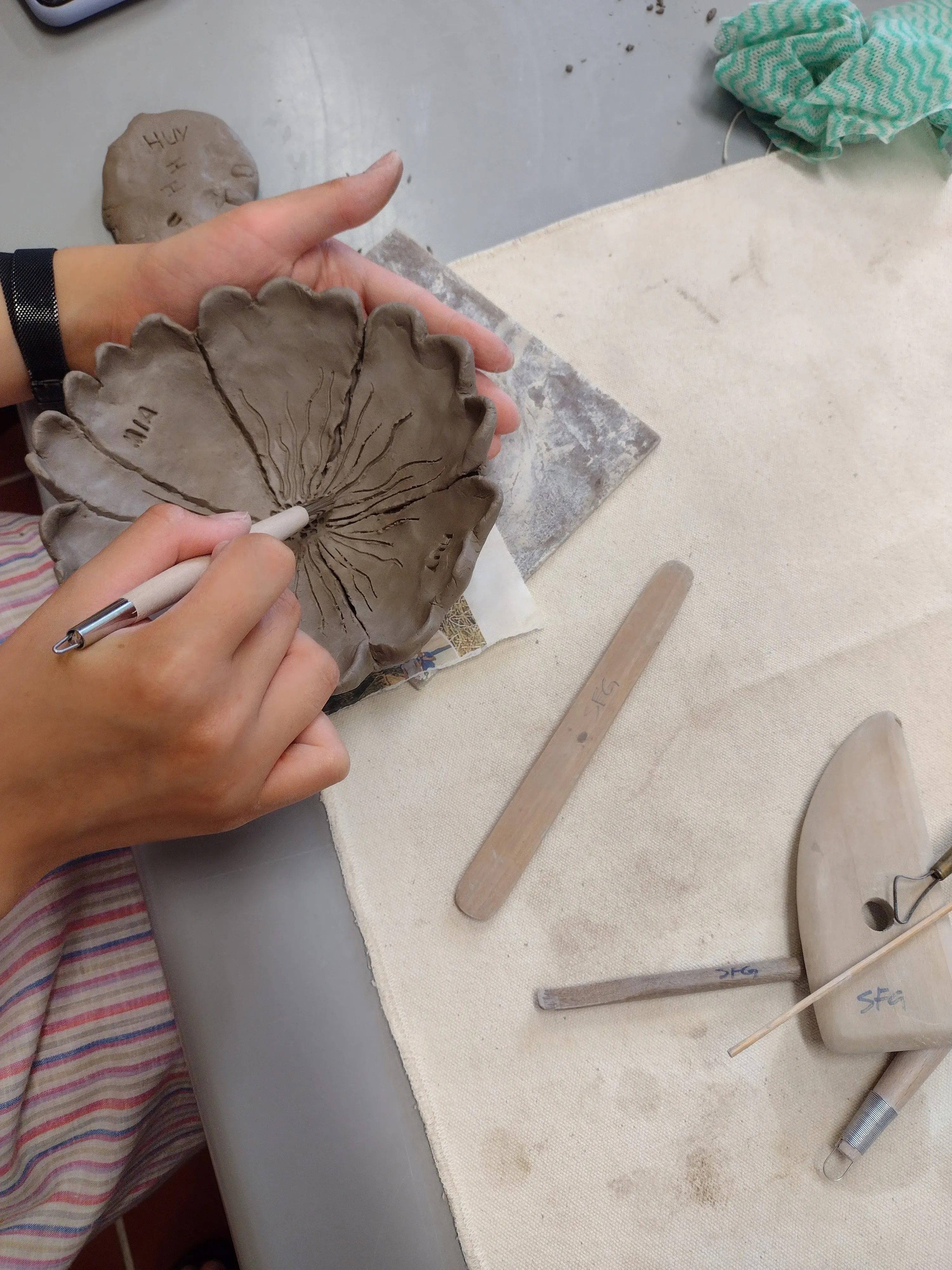 This workshop will teach you how to make a bowl by using the pinch pot technique.
Finish off your one of a kind piece by creating your own individual markings and textures by carving into the clay.
Your bowl will be bisque & glaze fired and ready for pick up at a later date.
Book Now