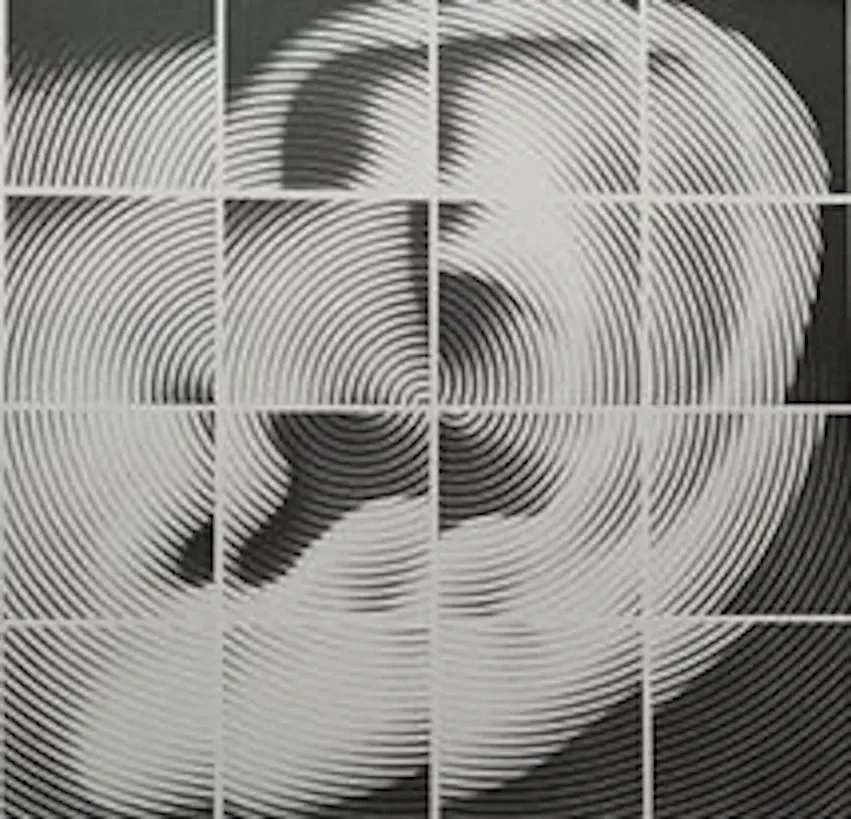 KSS Koputai Sound School
27 January - 5 February 2023
FRIDAY 27 Jan > OPENING NIGHT
7 - 11pm
Artists: Rose James, Corpsehand, Kerian Varaine, Chris Schmelz, and Gate.
Merch tables with releases on cassette tape and vinyl from local labels trace/untrace and Fishrider Records.
PART I
Saturday 28 Jan, 10-1pm
Contact Mic Club with Rose James
Have you ever wondered what the objects around you sound like? Most microphones that we are familiar with react to sound pressure waves in the air. Contact microphones are different, they pick up the vibrations moving through solid objects when they are in contact with the surface. They can open up hidden, interior sonic worlds of some solid objects around us. The best thing is contact microphones can be simple and cheap to make.
Come along on Saturday morning and we will learn about, and make our own contact mics, then we will take our mics out for a sound stroll and see what interesting sounds we can capture in Port Chalmers. We will supply all the contact mic components. If you have an Android phone, tablet or ipad we will use this to plug the mics into and record the sounds. If you don't or you have an iphone we can help you out, just ask. You can use the sounds you collect in this workshop in other workshops throughout the programme.
Saturday 28 Jan, 3-6pm
Cassette Tape Loops with Chris Schmelz
Within this workshop, you will be given the opportunity to create a short continuous cassette tape loop for use in lo-fi recording/sampling. Step by step Instruction and guidance will be given into the world of deconstructing cassette tapes and reforming them into continuous looping creations.We will explore different variations of how to thread the tape within the cassette, generating loops that can range from 3 – 10 secs (approx.) in time length. All materials will be provided but please feel free to bring your own tape recording device; walkman, 4-track, tape deck, microphone.
Saturday 28 Jan, 7pm
trace / untrace presents an improvised music and drawing performance with Julie Dunn, Shlee Nicholls, Josh Nicholls, and Madison Kelly.
Fishrider records with a performance from Stef Animal
Sunday 29 Jan , 11am - 3pm
Dunedin School of Art at Otago Polytechnic, Forth Street TBC
KSS Synthesizers- Analog synthesis for composition, recording and performance with Michael Morley
An introduction to a variety of hardware synthesizers for composition, recording, and performance. Learn the basics of analog synthesis and apply this to an individual and/or group composition.
Bring any hardware or software synthesizers/computers that you may have and want to share and/or use. And a pair of headphones with a mini-jack stereo plug.
PART II
SATURDAY 4 Feb, 11 am - 3pm
Exploring a sound object with Kerian Varaine
Using a single sound as the sole material for an audio work is a fantastic method to force an artist into a creative and exploratory process.
In this lecture/workshop we will create a short audio work using open source software and a single sound. (Perhaps you could bring a sound you made or found from the other workshops?). Along the way I will explore some history of electronic music, demonstrate a variety of computer based methods of sound manipulation, and discuss traditional composition techniques that can be applied to any genre of audio media.
BYO sound object and laptop to follow along, or come and enjoy the process as it unfolds.
SATURDAY 4 FEB, 5 - 8pm
The Itch Choir with Tess Mckay
ITCH CHOIR CALL FOR PARTICIPATION
THE ITCH CHOIR IS SEEKING SINGERS WHO VALUE
SOUND…EXCITEMENT…ANTI-ESTABLISHMENT-EXPERIMENTALISM…VOICE…FREE-CREATIVITY… OPENNESS AND DEMOCRACY
YOU NEED NOT BE "A SINGER"
YOU NEED ONLY HAVE "A VOICE"
WE WILL USE A VISUAL SCORE AND OUR VOICES TO EXPLORE SECRET…HIDDEN…MUSIC THAT LIVES DEEP…WITHIN…WORDS TO CREATE A PERFORMANCE THAT NOBODY CAN IMAGINE IN THEIR MINDS BECAUSE IT HASN'T HAPPENED YET
BRING A FRIEND
SUNDAY 5 Feb, 1 - 4 pm
A Republic of Sound: the political economy of fidelity with Forbes Williams
What might we mean when we describe sound as 'good?' Or, somehow, 'faithful?' What is it that drives so many of us towards valorising and seeking out 'better' sound? What could we be hoping to imply when we suggest that this or that sound is 'bad,' or 'unfaithful?' Most of us will readily rate 'the quality' of what we hear as 'good' or 'great' or 'radio ready' or 'bad' or even 'terrible' without so much as a second thought, our remarks not infrequently loaded with pointed socio-political intent. We may even now and then share judgments of sound we haven't actually heard.
So what is it, exactly, that makes hi-fi 'high' and lo-fi 'low?' Is a second thought in order? Or is the answer obvious? Don't such assessments of 'The Good' and 'The True' have some broader, generally consensual merit? If so, what else might be at stake? How do systems of power and economic privilege informing access to resources or carefully guarded knowledge figure in all this? Where do the dissimulations of technology fit in? What is going on under the surface here?
It is easy enough to forget, for just one pregnant, close to home example, that the 'Dunedin Sound', now a nostalgically reified 'cultural treasure,' was originally employed by many as a deliberately ironic term of derision and contempt—specifically on the basis of its sound quality. In this context 'Dunedin' covertly stood for 'bad.' The intervening years have seen more than a few one-time sceptics slyly changing their stripes. Where does that leave our supposedly objective truth?
If you are at all interested in the convergence of sound, music and noise with politics and/or philosophy, please feel welcome to join us for an inclusive, convivial and potentially wide-ranging exploration that begins with questions of this nature—and ends wherever it might. An opportunity to open fresh spaces of possibility and develop ideas together. As a site of sound/music/noise endeavour endowed with its own singular history and variegated seams of practise, Ōtepoti—and indeed Koputai—is well-placed to host such a discussion. We all most definitely have something to offer. Refreshments provided!
KSS FINALE PARTY
SUNDAY 5 Feb, 6 - 10pm
with The Itch Choir and come what may
All workshops are FREE and held at the Anteroom- unless stated.
Please email [email protected] to reserve your place in the workshop as numbers are limited. We look forward to hearing from you! All welcome.
Many thanks for the Dunedin City Council Creative Communities and Otago Community Trust for your support.
image credit: Gilbert May with POINT OFFICES