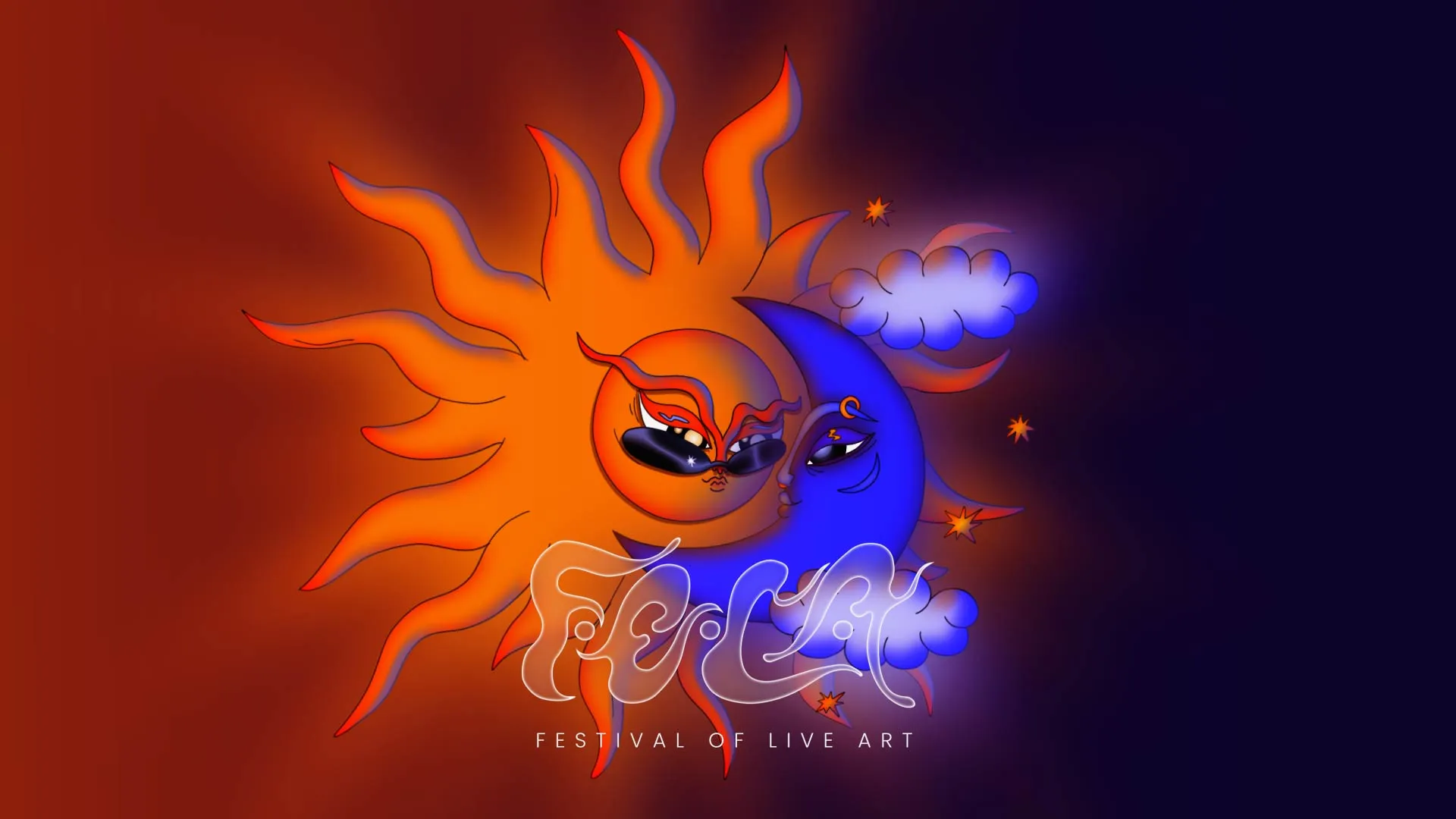 Tamaki Makaurau is set to host the inaugural Festival of Live Art (F.O.L.A.) - AKL in 2023,  a wild, celebratory mash up of subversive, playful, and daring art. Local and international independent artists will come together from 14 – 19 February at Basement Theatre and digitally, to challenge perceptions and push the boundaries of performance and art. Welcome to the artistic underground. The art rats are out to play.
The 2023 programme is shaped around the sun and moon cycles, with each live work programmed during the exact timings of moonrise and sunset. The result is a festival that takes the audience on a journey that encourages clandestine pockets of darkness and transcendent moments of lightness that lean in our planet's celestial cycles.
Full programme found here.
---
A Rain Walk - Andy Field, Beckie Darlington - Digital Download (ticket required) you will be required to pick up a small package to accompany this event. One ticket allows for download to four devices.
Tuesday, 14 February
6.30PM - NSA : Libation  - Janina Nana Yaa, Katharine Losi, WAIWHAI - Larsen Winiata Tito-Taylor & Eliza Vawdrey-Roy
8:30PM - Takatapui - Daley Rangi
9:30PM-Late - Art Brats Art Party
Wednesday, 15 February
6.30PM - Their Feet Did Not Touch the Ground - Jazmine Rose Phillips
8:30PM - Takirua - Two Together (Double Bill) - MāRAMA: Songs of Rain/ He Pātai Tāku - Ta'i Paitai & Natasha van Etten. 
Thursday, 16 February
6.30PM - Vinay Hira by Morticia Antoinette Godiva by Vinay Hira - Vinay Hira & Morticia Godiva.
9PM - SADBOI - Panos Malactos & Elias Adam
Friday, 17 February
6.30PM - Extanz vol 1.5 - Katrina Basian & Olivia McGregor
8.30PM - Vast - Mosiana Webster
Saturday, 18 February
5PM - Once More, With Feeling - David Huggins (Studio)
6.30PM - First Buzzard At the Body - Elliot Vaughan
8.30PM - INTO THE WELL: Sounds From the Deep - New Past/ Old Futures Waiari & Samara Alofa - WAIWHAI aka WhyFi - Larsen Winiata Tito-Taylor, Abigail Aroha Jensen & Samara Alofa
10.00PM - late - HULLA GULLA Chaos Party - Guest curator Paloma Schneideman
Sunday, 19 February
6PM - Artist Banquet (invite only)
All Festival
Surviving the Necropolis - Sam Te Kani) Keynote Speech - Released at Moonrise @ www.fola.co.nz
TIMES: Tues 14 Feb (1PM), Weds 15 Feb (2PM), Thurs 16 Feb (3PM), Fri 17 Feb (4PM), Sat 18 Feb (5PM)
Flea Pit Tyrone Te Waa - Sculpture garden at FOLA Festival garden
Projection Art
Commencing every day at Basement Car Park from Sunset
Liquid Light - Sam Caldwell
Tues 14 Feb (8.21PM), Weds 15 Feb (8.20PM), Sat 18 Feb (8.17PM)
Diaspora Rendered curated by Tanu Gago - FAFSWAG Arts Collective
Thurs 16 Feb (8.19PM), Fri 17 Feb (8.18PM)
Book Now