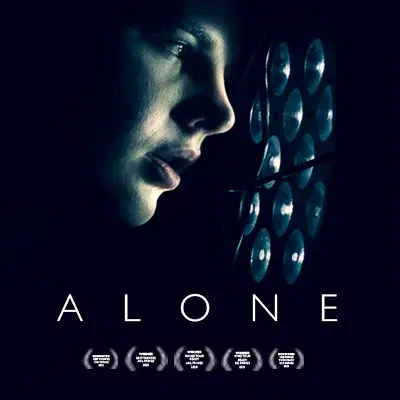 Back on home soil after a critically acclaimed season headlining at the 2022 Sydney Fringe Festival - multi-award-winning Kiwi play ALONE comes home to Tāmaki Makaurau!
Glow House Ltd and Dusty Room Productions are proud to present ALONE, an intimate sci-fi drama about feminism, climate change and David Bowie.
"It's just – just – possible there may be an equally good piece of dramatic theatre during Sydney Fringe than 'Alone'. But its virtually certain there won't be one better." – Chuck Moore Reviews
"A rigorously crafted beast…" – TheatreTravels.org
Winner: Best Theatre, Auckland Fringe 2020
Winner: SYNZ Tour Ready, NZ Fringe 2021
Winner: PANNZ Tour Ready, Auckland Fringe 2020
Nominated: Best in Theatre Contenders, Sydney Fringe 2022
Nominated: Melbourne Tour Ready, Sydney Fringe 2022
Aboard a crowd-funded spacecraft called 'The Lily of the Nile', a two-woman crew are on the home stretch of a two-year mission that could provide a solution for an Earth ravaged by climate change.
ALONE - Q THEATRE LOFT