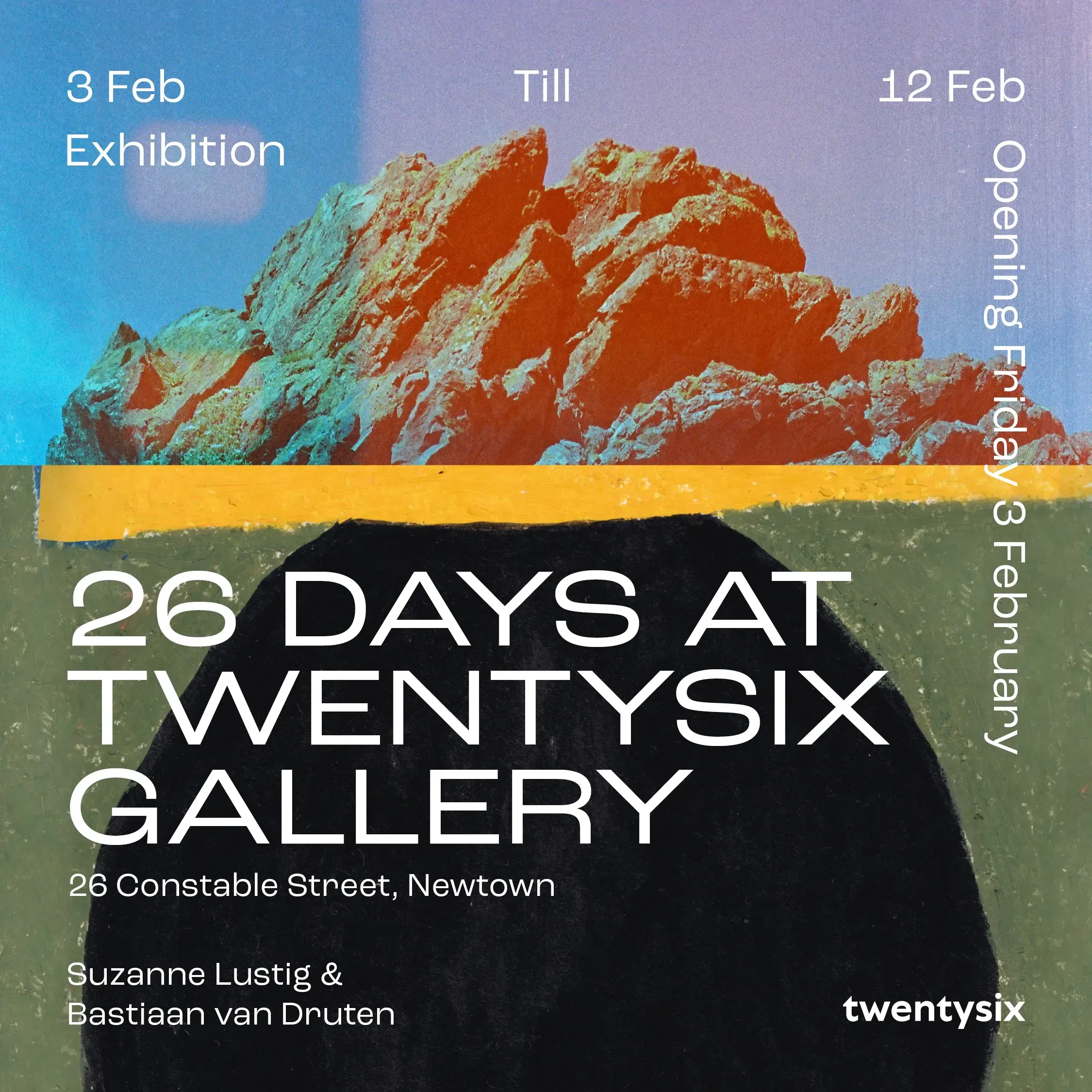 Suzanne Lustig and Bastiaan van Druten have a very different art practice. Sharing space and time is not new to them. But creating from a similar starting-point is.
By approaching this exhibition as an art residency, the opportunity arises to get inspired by the surroundings of the gallery. Having used the gallery as a studio, prior to the exhibition, creates unique connections between its surroundings and the artist's practice. Helping the artist focus and open up to new perspectives.
Suzanne Lustig tries to stay away from the safe place and challenges herself to find new things. She transforms her feelings and thoughts into visual concepts to make sense of the world, let go, or archive. Her art practices focuses on intuitive drawing, simple to naive in its style and ever-evolving. 
'Feeling the tension of the pastel on paper is a great way to let go'
Bastiaan van Druten gets inspired by getting away from the screen. Working with hands-on, analogue processes to counter the digital overload of everyday life. Analogue photography as a tool for image making, not just capturing a single moment. By applying light effects to the film before using it, opens up the moment of creation, to beyond the shutter speed. The messy-ness and uncertainty of the process is a great antidote to the clinical and instant nature of the digital world.
Come and have a drink with us at our opening on the 3rd of Feb at 5pm.
http://twentysix.co.nz