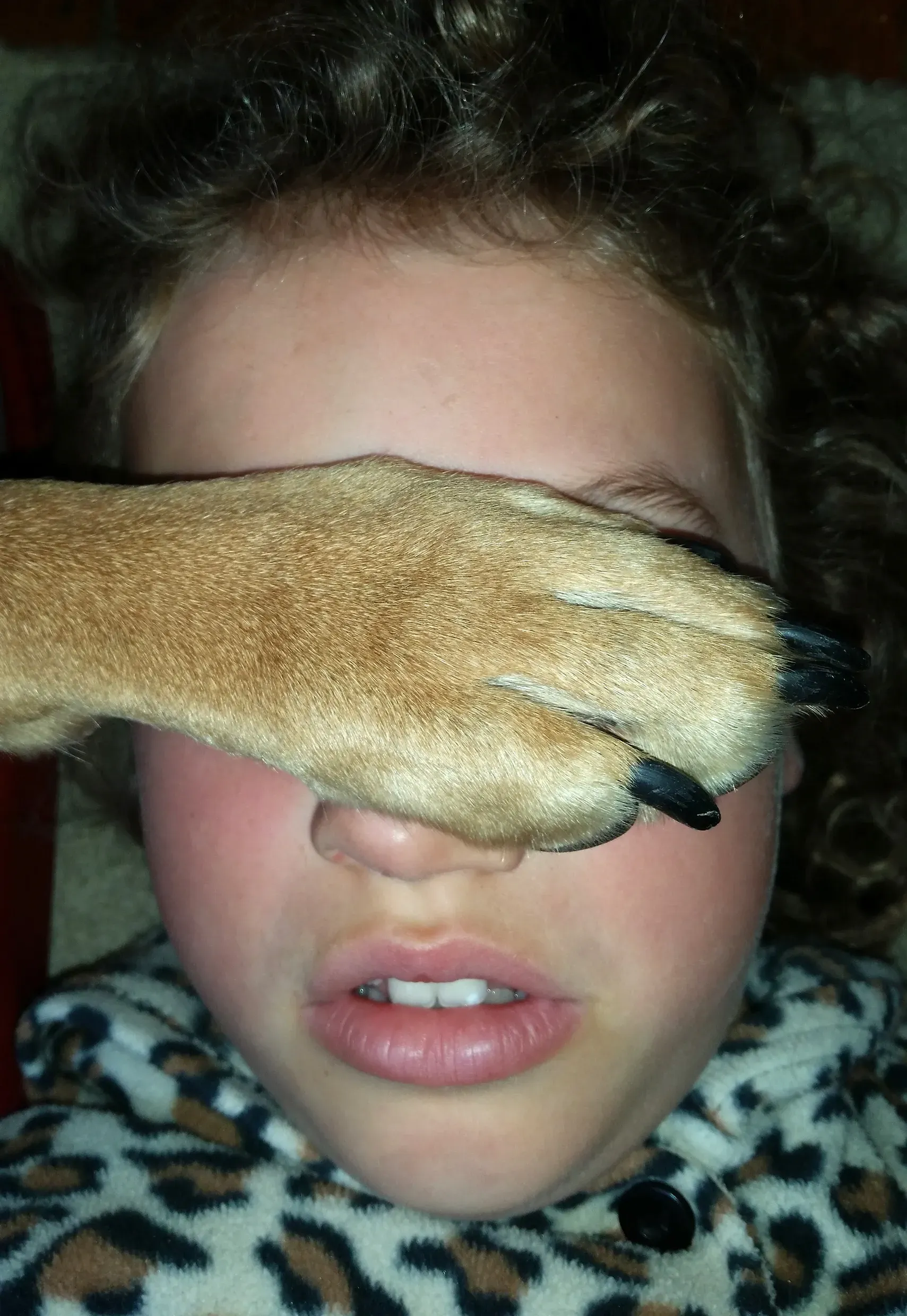 The Hand of Dog
Stuart Forsyth
17 Feb – 17 Mar 2023
Toi Pōneke Arts Centre, Wellington
The Hand of Dog explores the influence and contribution pets can have on their owners and their lives—in this case the relationship between Te Whanganui-a-Tara artist, Stuart Forsyth, and his three-legged SPCA mixed-breed canine companion, Roo. The exhibition showcases dog-works developed from 2017-2022, taking the viewer on a suburban joyride through the streets of love, pain frustration and guilt, and giving an insight into the artist/muse dynamic from an art practice perspective.
Often an unwitting collaborator/subject in the art-making process, the dog's influence (and in some cases the animal itself) features regularly in the artist's output, from drawing prize submission selections through to public poster campaigns, The Hand of Dog is ever-present. 
In the care and co-habitation of his family and Roo, Stuart generates sculpture, photography and moving image works which 'The Hand of Dog' explores the subtleties and nuances that underpin his ordinary and every day. Practicing health & wellbeing, play, grooming, training, waste management, food preparation and property destruction become avenues in which Stuart reviews the way he lives, how he behaves and interacts with his environment and with those that inhabit it.
'The Hand of Dog' will be on display at Toi Pōneke Gallery from 17 February to 17 March.
Artist's Talk - Stuart Forsyth
Sat 25 Feb from 11am
Toi Pōneke Gallery
Stuart will lead a walk through talk of his exhibition The Hand Of Dog where he will discuss how his beloved canine companion Roo has played muse to his artistic output over the past 5 years.
How to be a City Dog  
A dog training walk
Sat 4 March at 2pm
Meet outside Toi Pōneke Gallery at 1:55pm.
Join Te Whanganui- a-Tara artist, Stuart Forsyth, his three-legged SPCA mixed-breed canine companion, Roo, and Chora – a qualified dog trainer for a training session to teach basic city street walking manners. Whanau friendly. Free to attend but places are limited so please register below.
Toi Pōneke Arts Centre is where our city's arts communities interact, produce, innovate, teach, and exhibit. Situated at 61 Abel Smith Street, Toi Pōneke Gallery is open 10am – 8pm weekdays, 10am – 4pm weekends, closed public holidays. Free entry. Toiponeke.nz 
Toi Pōneke Arts Centre Website