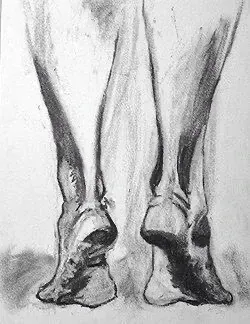 6 weeks with a different medium used each week eg. Pencil, Pastel, Charcoal, Paint, Watercolour etc.
Tutored by Ellie Lee- Duncan.
In this 6 week class you will draw and paint a nude model each week, with Ellie's teachings and guidance.
Suitable for Beginners and Continuers. 8 students maximum gives you masimum benefit.
All Materials Included.
Bare: Drawing The Body with different mediums - Term 1