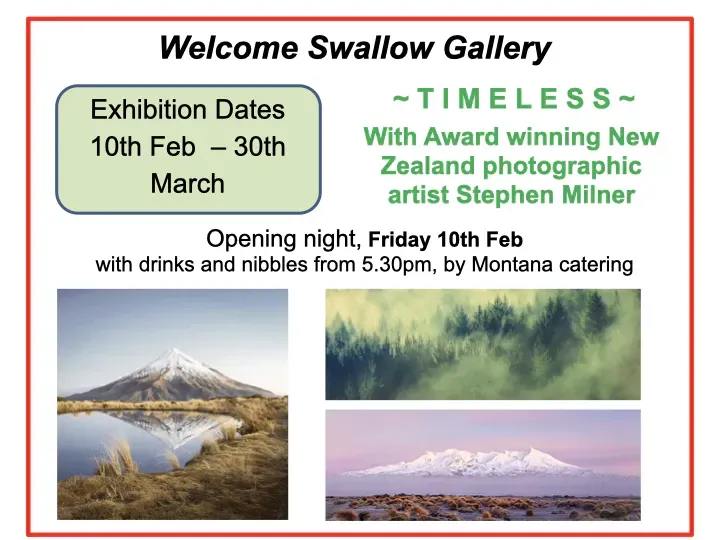 Join us at the Welcome Swallow Gallery in Hamilton on February 10th for Stephen Milner's highly anticipated Timeless Art Exhibition. Immerse yourself in a world of captivating and thought-provoking artwork. Be sure to mark your calendars for this unforgettable experience. Don't miss this chance to be inspired and uplifted. See you there!
Opening night Friday 10th February with drinks and nibbles from 5.30pm by Montana Catering.
The exhibition runs from Friday 10 February to Thursday 30 March.
Welcome Swallow Gallery Website