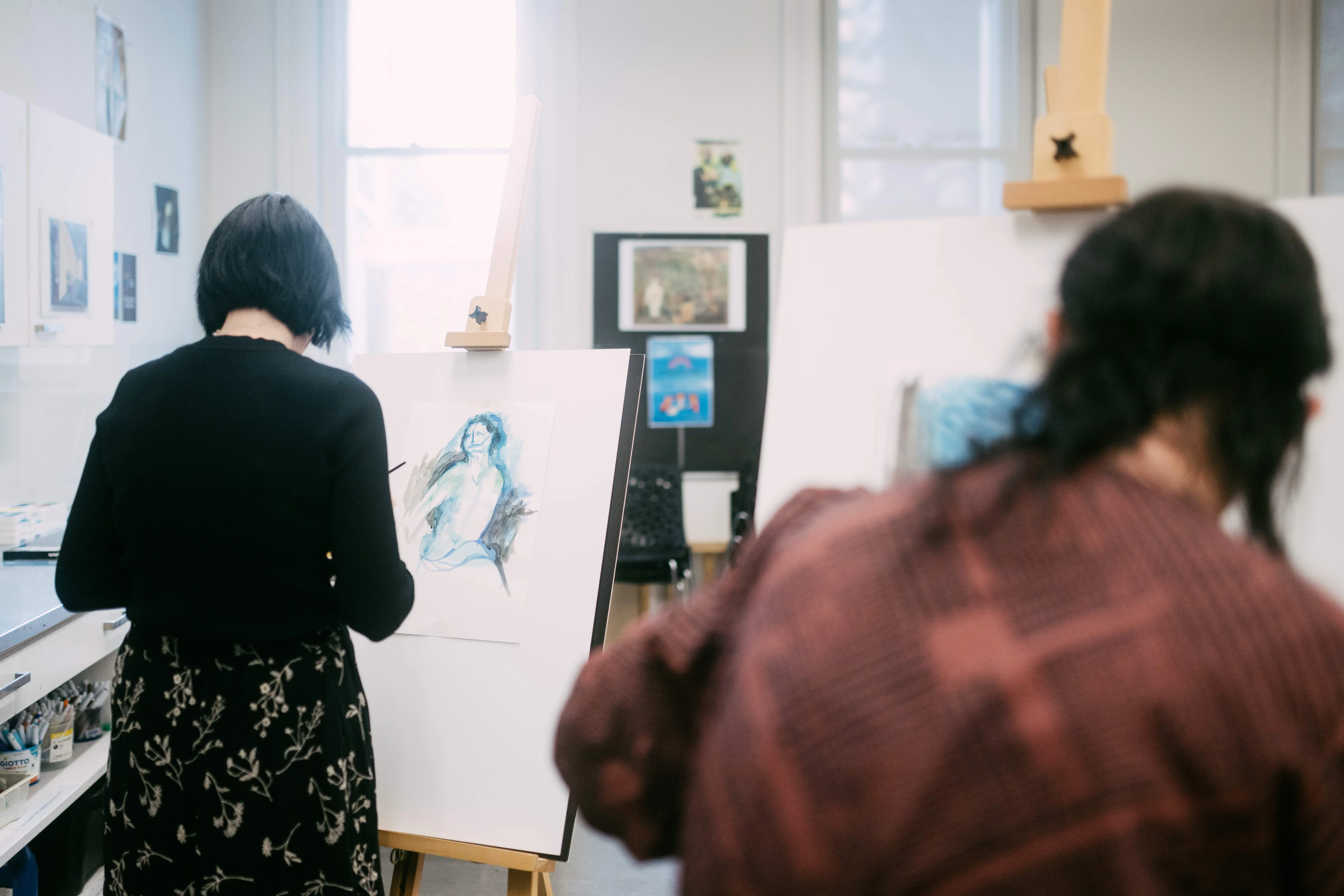 Have you ever looked at an Italian Baroque painting and wished you could create something like it? Well, now, with this new art class, you finally can!
Learn how to draw like an Italian maestro/a in this brand new series of art classes for adults. Taking Guido Reni's iconic Saint Sebastian, circa 1625 as inspiration, participants will learn about contour and context, proportion and painting in weekly two-hour sessions. Using the same methods taught to Reni at the Accademia degli Incamminati, students will copy from high quality prints of his painting and study from the nude models to create their own masterpiece and learn life-long skills.
The course is suitable for all levels, whether you're a beginner or a confident painter, join us in the studio to flex your creative skills and learn some art history along the way. The course will also include a guided tour by one of our Gallery curators.
About the course
This course will introduce students to the work of the acclaimed Italian master Guido Reni. Copying from prints or paintings was standard practice for students during the Italian Renaissance. Using methods taught to Guido Reni at the Accademia degli Incamminati students will copy from high quality prints of Guido Reni's painting Saint Sebastian.
Students will also have access to the painting of Saint Sebastian providing them with greater understanding of the layered painting technique employed by Reni.
In addition to the technical processes of oil painting, students will gain a deeper understanding of the context surrounding Reni's paintings. Lectures will focus on the greater historical context of the High Renaissance, with a supplementary talk by one of our Gallery curators.
What you will learn
Beginning with drawing from printed copies using traditional plumb line method for proportion, students will also be introduced to structure and anatomy by having two sessions dedicated to drawing and painting from the live nude model. Students will complete one painting for the remainder of the course.
Painting and drawing demonstrations will be given to students throughout, with critical feedback aimed at facilitating each student's individual needs and styles.
Adult learning | Oil Figure Painting Course