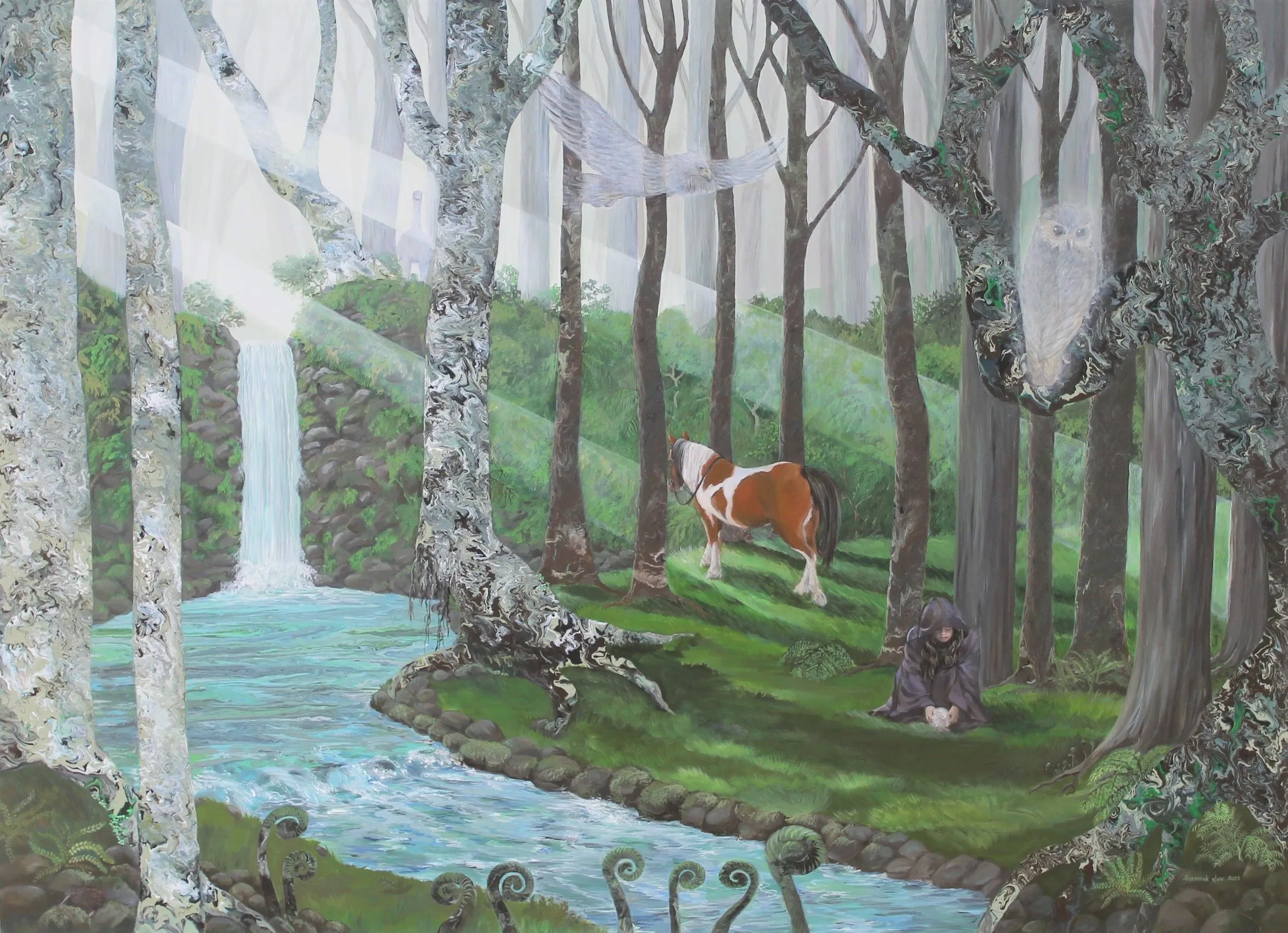 An exhibition of visual art suitable for all ages in the main gallery. Featuring students of Red beach Studio and artists Susannah Law, Heather Maree Owens and Kim Boyd.
Magical Aotearoa Show has a variety on display such as paintings, prints, photography, ceramic sculptures and mini forest diorama's. There is a forest back drop scene for viewers to take their own photos as well as marbling workshops.
To book for a workshop please email [email protected]
MARBLING WORKSHOPS SATURDAY 18TH or 25TH
10yrs upwards, only $25 per person, in studio 3 at Estuary Arts Centre.
This show is sponsored by Auckland Creative Communities Scheme and Emma Jean Framing.