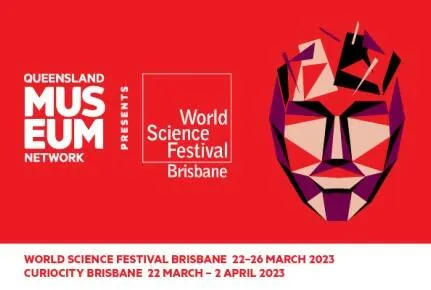 Presented by Queensland Museum Network, World Science Festival Brisbane returns to Brisbane's cultural precinct to ask, and answer, some of the biggest questions facing humankind.
This year's program boldly journeys into new frontiers of science from the evolution of surgery and claims on having the fiercest dinosaur to discovering new worlds, rewiring the brain and saving the planet.
Once again Curiocity Brisbane returns as a key pillar of World Science Festival Brisbane programming. Over 12 STEM-packed days, visitors can let their imaginations roam free with installations, workshops, talks and tours from high-profile artists that celebrate the connections between science, art and technology.
World Science Festival Brisbane offers interactive and informative experiences for inquisitive young minds, family outings and solo explorers, industry professionals, creators and designers, experimenters and the naturally curious.