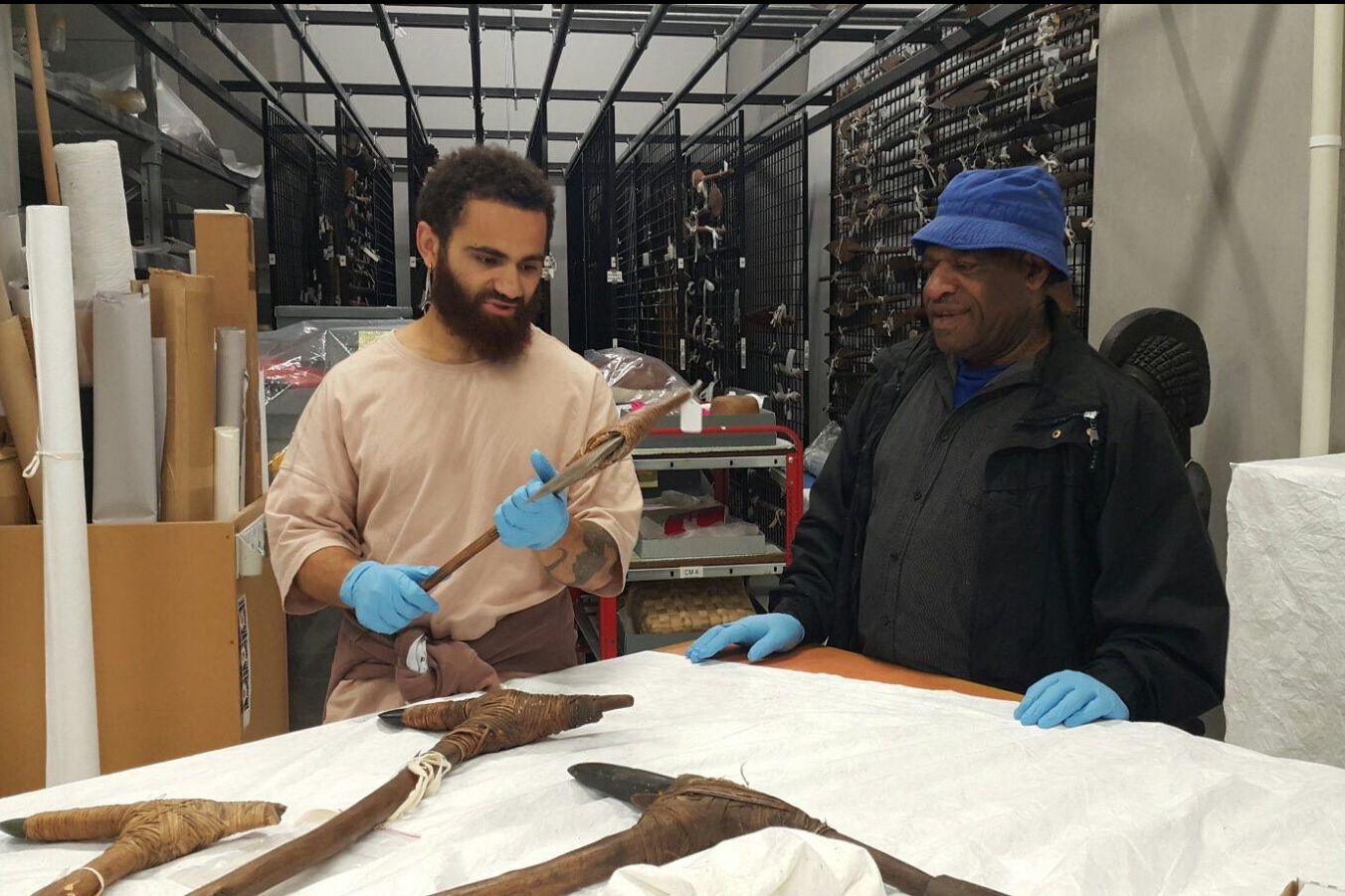 The Cultural Regeneration Fund has made its biggest splash yet.
Launched in July last year with $28 million as a carrot for organisations to come up with "strategic, sector-led initiatives that will have lasting benefits for arts, culture, and heritage in Aotearoa New Zealand" - Manatū Taonga Ministry for Culture and Heritage (MCH) has been inundated with concepts from organisations both inside and outside the creative community.
With 27 proposals approved over the first two rounds - and with still the lion's share of around $17m left in the kitty - the just-announced third round of funding has thrown the floodgates open.
42 initiatives have been given the green light in this round - from a total of 205 applications - to the tune of $11.4m.
That includes the highest individual grant so far - $400,000 higher than the previous top-dollar project.
What $1 million SOUNZ like
The Regeneration fund's first (and most likely only) million-dollar initiative comes from the Centre for New Zealand Music Trust - better known as SOUNZ. They've been backed for an eye-watering $1,233,860 to support them achieve a number of outcomes.
They include a podcast centred around mōteatea; a Youth well-being project using Puoro Māori sound healing; the development of music business skills from the perspective of Māori artists and Moana Pacific Instrument Revitalisation via research on 8 endangered instruments from the Pacific and the creation of publicly available videos.
SOUNZ Chief Executive Diana Marsh told The Big Idea they are thrilled.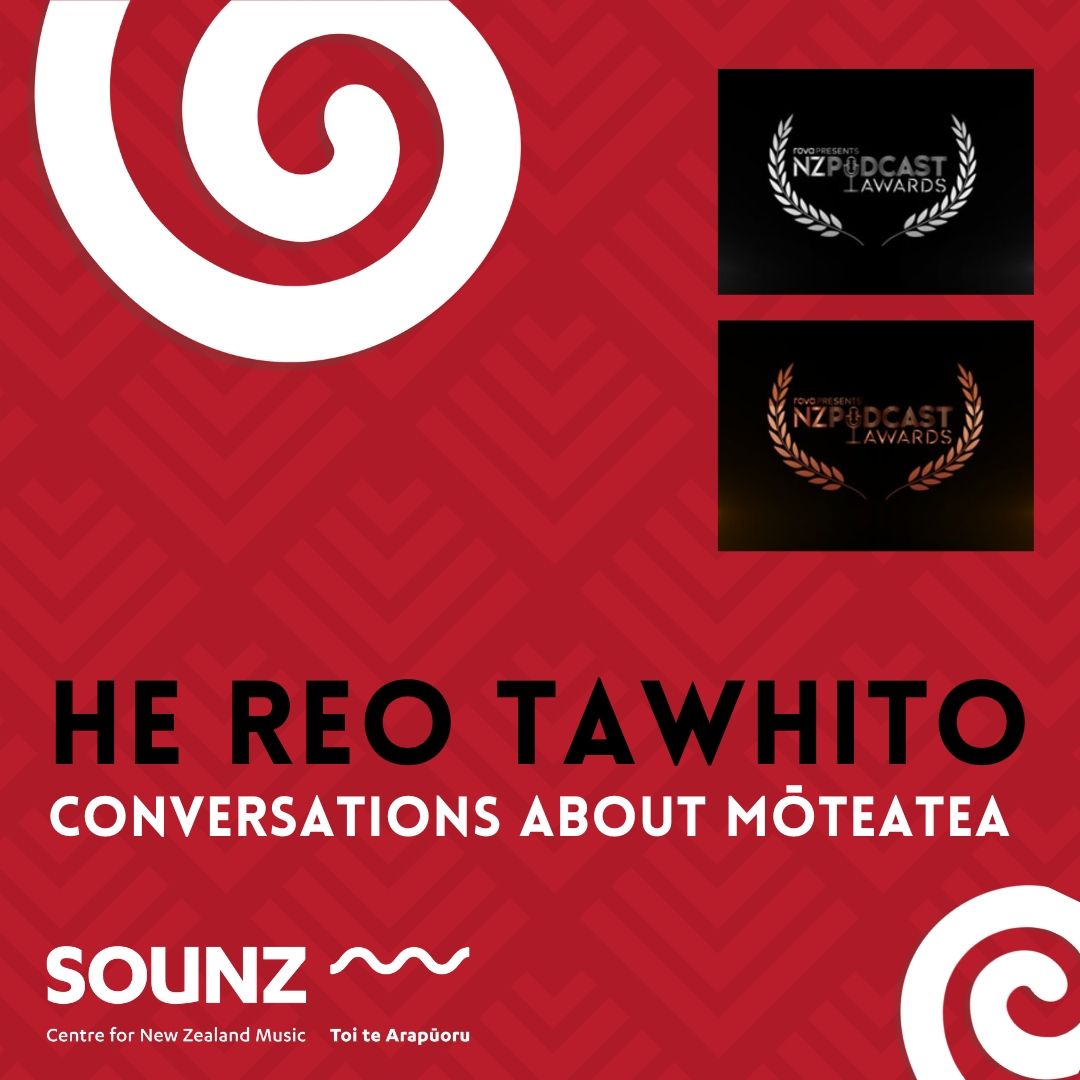 "This generous funding will mark a significant milestone for SOUNZ, enabling us to expand our work and further enhance our impact. We will produce high-quality projects that reflect Māori Music through experience, stories, history and culture. Building on the success of our award-winning podcast He Reo Tawhito, we will produce Season Four, and we will provide resources to support our youth through Oro Atua Māori sound healing.
"Additionally, we are excited to present Inspirational Journeys through music, an online interviewed styled wānanga designed to inspire and support music artists at every stage of their careers, both in Aotearoa and beyond.
"This funding also enables the people of Moana-nui-kiva, through the SOUNZ Moana Musics Strategy, to research and create films about indigenous instruments (many of which are endangered or virtually extinct). These films will be accessible on our improved digital platforms, expanding on the work we undertook for our international award-winning podcast series Sounds of the Moana."
Other music-driven initiatives include Girls Rock! Camp Aotearoa, Good Company Arts, Launchpad Ltd and Screen Music and Sound Guild of New Zealand - totalling another $1.2m.
Joe Fowler, MCH's Deputy Chief Executive explains "This announcement happens to coincide with New Zealand Music Month where we are privileged to support some well-established and grassroots initiatives that will help develop the next generation of musicians.
"It's not just the music sector that we're backing. The team has worked really hard to find and fund a range of initiatives that will support increased sustainability and lasting benefits for many, many years.
"The investments we're making are balanced across national and significant regional initiatives reaching Māori, Pacific, and disabled communities across performing arts, visual arts, literature, the safeguarding of Mātauranga Māori and the Galleries, Libraries, Archives, Museums, Iwi, Records (GLAMIR) sector.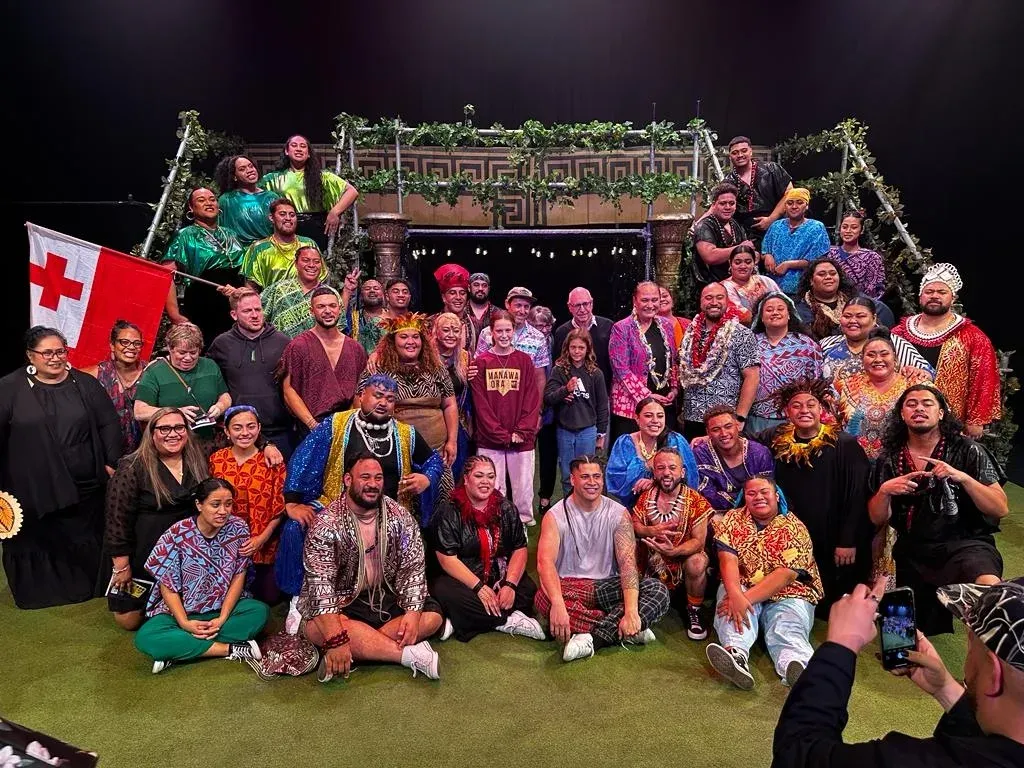 Among the other projects focused on Māori and/or Pasifika creatives, Lagi-Maama Academy & Consultancy has been granted up to $300,000.
The collective told The Big Idea "We wholeheartedly welcome this funding support. It enables us to do what we do as an organisation, which centres our Indigenous knowledges and practices through our ways of knowing, seeing and doing with the minds and hearts of our Moana Oceania communities.

"Some of the funding will go towards completing a project focused on Kiribati tiputa led by I-Kiribati master makers Kaetaeta Watson and Louisa Humphry. The rest of the funds will contribute to the work that we know and do around providing tailored support for our Moana Oceania creatives.
"Centering our communities' Indigenous knowledges and ways of knowing, seeing and doing will ensure they are genuinely supported to lead and be the narrators of their journeys and stories - this will benefit us all."
Te Pou Theatre's Amber Curreen outlines the $377,476 they've been allocated "Represents an opportunity to make real change to the sector through providing a deep learning opportunity for Māori producers and establishing a development pathway for new theatre technicians."
The GLAMIR sector is well represented with many regional heritage projects getting the thumbs up with - and with Museums Aotearoa the second highest funded applicant of the round, with up to $750,000 to boost the advocacy, lift the profile and create a platform to support its members and share resources.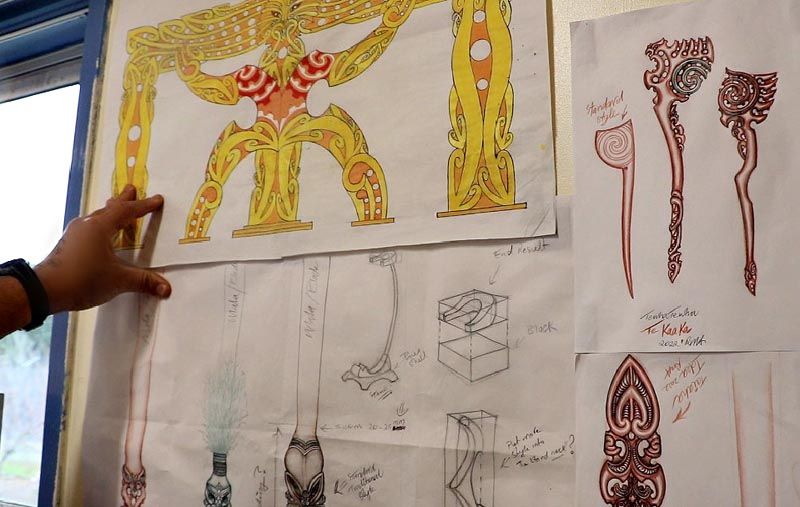 Arts Access Aotearoa's mahi is also among the biggest winners of the round, with $674,740 to support a quartet of key projects.
Executive Director Richard Benge explains to The Big Idea "This extra funding is very welcome because it will increase the level of best practice across previously under-funded marginalised sectors. It will enable us to develop accessible resources for Deaf and disabled artists to support their arts practice.
"It also means we'll be able to expand our work in improving the accessibility of arts organisations. Additionally, we will develop training modules for artist tutors to specialise in delivering arts programmes for prisoners."
The circus sector is also well represented, with Circability, Circus Space Community Trust and Aotearoa New Zealand Circus Association receiving a combined funding total of over half a million dollars.
Some organisations that have felt the crush that COVID put on the sector are revelling in an opportunity to rise again, including Show Me Shorts (below), who have been approved for up to $179,028.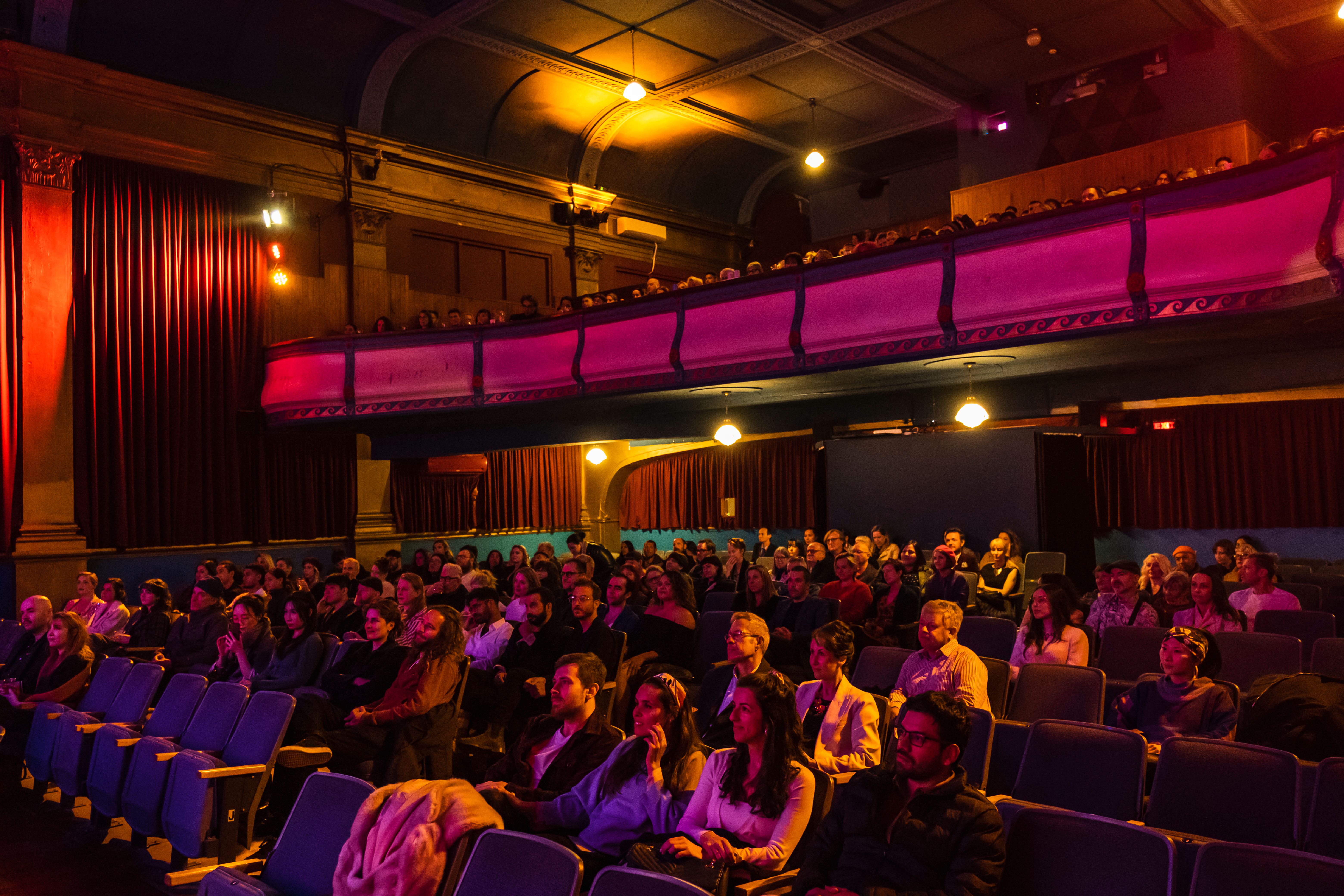 Festival Manager Mark Prebble told The Big Idea "Like all arts organisations, the pandemic brought us many challenges, but in facing those we saw a lot of untapped potential for where short film culture in Aotearoa can go from here.
"This grant will allow us to radically increase the work we do with tamariki, helping build arts literacy and culture of engagement with short films from primary school onwards. It also gives us new tools to broaden who can access the art form.
"Part of our mahi is developing the local filmmaking scene, and we run a bunch of initiatives to help the next generation of Taika Waititis or Jane Campions to find their feet and tell kiwi stories. This funding is huge for us, and we thank MCH for their support and their show of faith in our work and community of short film lovers."
What's left over
With round three now completed - MCH has invited 35 applicants to resubmit for round four - initiatives that only need some additional information to make a decision.
They represent approximately $20m of funding requests, with only around $5m left in the fund.
The window for putting in new proposals closed last year - so only initiatives that have already gone through the approval process are able to be in the running for the last millions in the fund's about-to-be-emptied piggy bank.
Who got what
The full list of approved initiatives from the third round of the Cultural Regeneration Fund is:
Andromeda Arts Trust Board up to $320,000 to strengthen the long-term funding and sponsorship strategy; provide additional capacity and increased production value for the theatre; as well as support the streamlining of processes to improve the sustainability of the theatre.
Antarctic Heritage Trust up to $150,000 to create an immersive virtual reality experience of Robert Falcon Scott's first Antarctic base.
Aotearoa New Zealand Circus Association Incorporated up to $81,452 to support advocacy, resource development, development of future income streams and work to build the capacity of, and best practice in, the circus sector.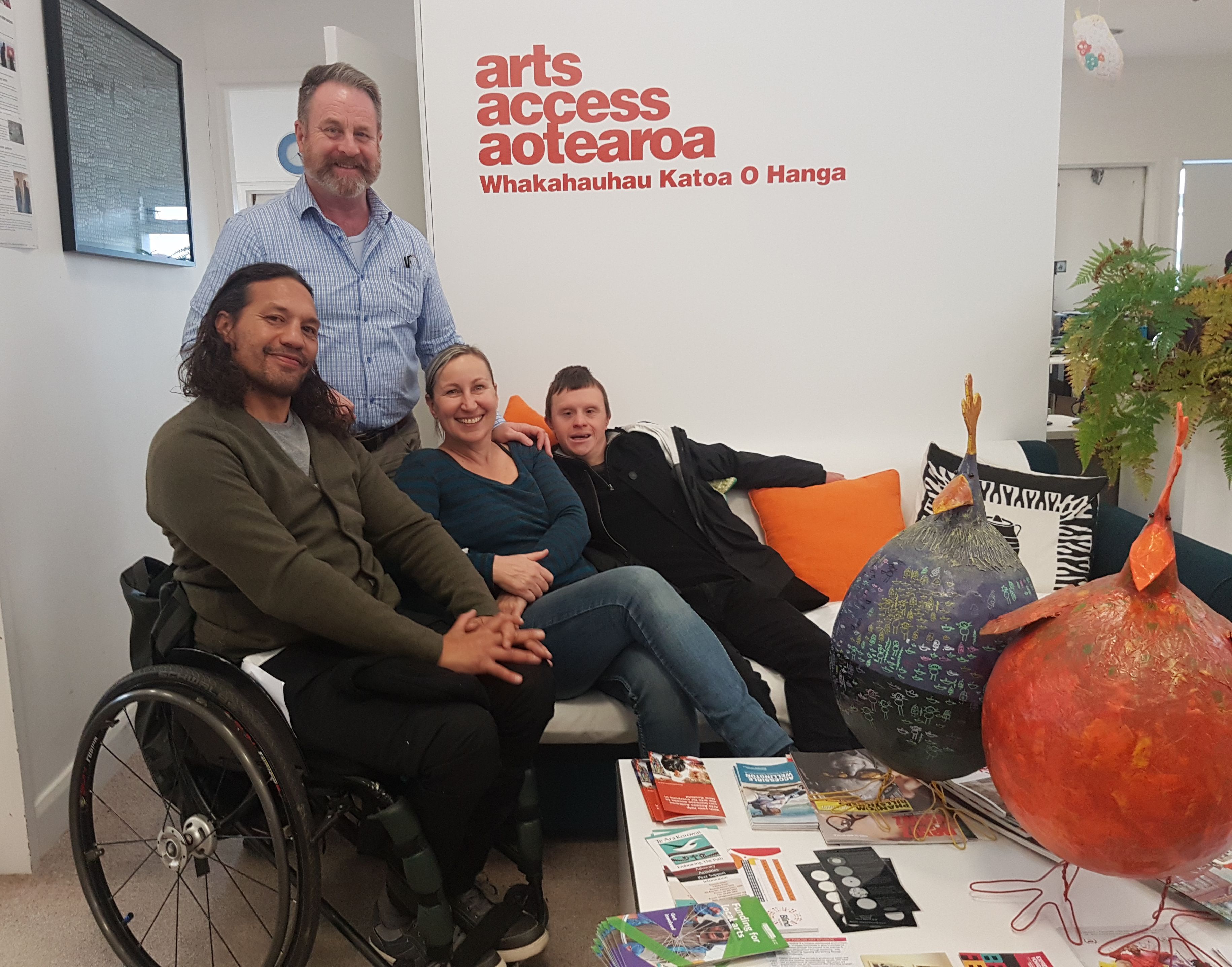 Arts Access Aotearoa up to $674,740 to support four projects that will increase the availability of trainers and accessible resources to expand opportunities for participants facing barriers and provide evaluation to demonstrate the value of accessible arts.
Central Otago Museums Trust up to $106,150 to support a capability and capacity raising project across five Museums five public Museums in Central Otago.
Centre for New Zealand Music Trust up to $1,233,860 to support:
Hōtaka Māori- a podcast centred around mōteatea; a Youth wellbeing project using Puoro Māori sound healing; and the development of music business skills from the perspective of Māori artists.

Moana Pacific Instrument Revitalisation via research on 8 endangered instruments from the Pacific and the creation of publicly available videos.

Improved access to resources through improvements to their website and blog.
Circability Trust up to $323,024 to provide increased capability for practitioners of social circus via regional hubs, increased employment pathways for circus practitioners, and opportunities to bring the circus sector together.
Circus Space Community Trust up to $117,210 to support the establishment of a social circus school in Alexandra.
Copyright Licensing Ltd up to $397,395 to support low-cost legal rights consultations for authors and visual artists and increase awareness of Creative Rights Education for people in the creative sector.
Creative Capital Arts Trust up to $469,898 to support targeted capability building and opportunities for sustainable career development for emerging and independent artists in Wellington, alongside the development of a national touring network for Fringe festivals.
Creative Practice Mentoring up to $91,525 to support increased capability and wellbeing for artists and creatives in Te Tai Tokerau, through development of business tools, exhibition opportunities, and social support.
Dot Dot Limited up to $199,859 to support the further development and rollout of a tool to support arts organisations and artists to create and present their work in a virtual or hybrid environment.
Featherston Booktown Trust up to $206,301 to extend the Featherston Booktown Karukatea Festival, including support for increased engagement through a rural readers programme, the young readers programme, an audio platform to capture local iwi stories, and increased engagement with other international Booktowns.
Girls Rock! Camp Aotearoa Incorporated up to $109,200 to support increased confidence and community for girls, trans, intersex, takatāpui & gender-diverse youth through music.
Golden Bay Community Arts Council up to $53,519 to develop a series of opportunities for the Golden Bay, Mohua arts community including support towards a Mohua-wide arts festival.
Good Company Arts up to $99,855 to showcase the making of Taonga Pūoro instruments and highlight their potential through support for a dance film and documentary focused on current practice with a group of renowned Kāi Tahu wāhine artists.
Heritage West Coast / Taonga Pumau O Te Tai O Poutini Incorporated up to $200,091 to support growth in the capability of the heritage sector in the West Coast region through strengthened heritage networks, closer relationships with Iwi, strategic heritage planning, and training for volunteers and professionals.
InWorld Limited up to $587,566 to support completion and rollout of a digital tool (Pickpath) that empowers creative people and organisations to make digital/hybrid arts experiences at low-cost with no specialist technical skills.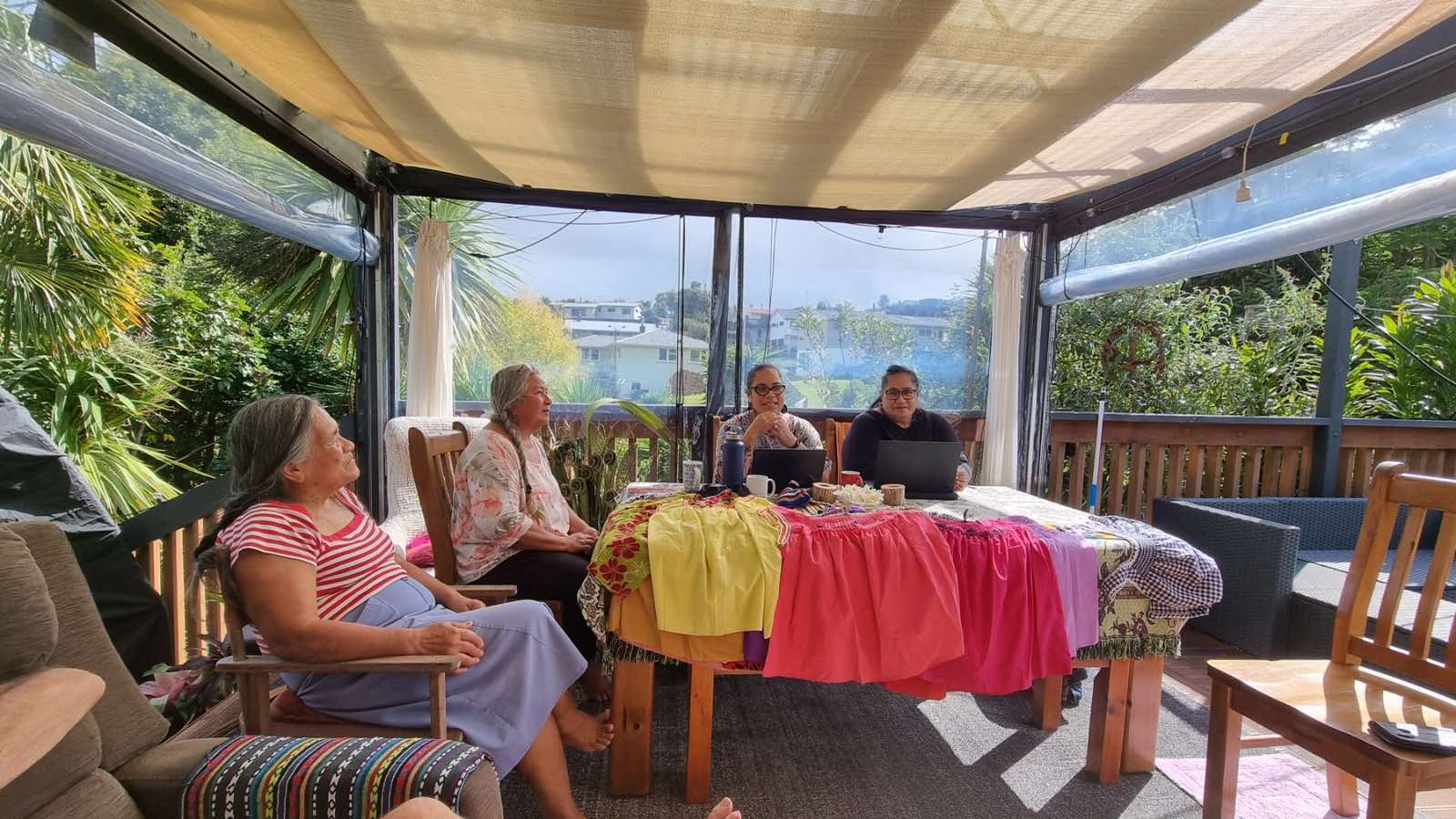 Lagi-Maama Limited also known as Lagi-Maama Academy & Consultancy up to $300,000 to support increased capability and skills for Moana Oceania creatives through sharing of knowledge and practices, additional opportunities for presentation of work, advocacy support, and creation of a publication of the cultural knowledge of Kiribati.
LaunchPad Ltd up to $740,000 to establish a hub in Auckland for emerging artists that includes a recording studio and multiple other studios that will be available at low cost for many, subsidised by some space at commercial rates.
Manawhenua ki Mohua up to $200,825 to support increased protection and accessibility for taonga, artefacts, artworks, illustrations, paintings, and carvings specific to the Mohua region.
Media Access Charitable Trust up to $142,058 to increase access to free-to-air streaming content for audio described (AD) users, through support for an app for broadcasters and users.
Miharo Murihiku Trust up to $243,360 to support a digital strategy, and programmes based in Murihiku and Queenstown to support Māori and Pasifika young people and their communities to participate in the arts and traditional and contemporary expressions of their culture.
Museums Aotearoa up to $750,000 to establish and extend roles enabling effective delivery of advocacy, broadening membership and future sponsorship; deliver media campaign promoting Museums; and develop a platform for members allowing an opportunity to connect and share resources across the sector.
Ngāti Maru ki Hauraki Inc up to $214,515 to support a series of wānanga to July 2026 to revive mātauranga Māori and restoring the mauri of people and place at their tupuna maunga Moehau, Hauraki.
NZ Ballet Ltd up to $37,058 to provide specialist Senior Swans training to dance teachers on how to effectively teach ballet classes for people aged over 50 to improve their overall health, and to boost the sustainability of jobs in the dance sector.
Paemanu Charitable Trust up to $82,000 to elevate the profile of Toi Ngāi Tahu as an essential agent in development of whānau, hapū and iwi resilience, innovation, and identity, through research, artist wānaka, development of the Paemanu Art Collection and capability building.
Proudly Asian Theatre up to $153,779 to support an emerging producer training programme across Wellington, Auckland, and Christchurch for Asian, Black, and Middle Eastern producers to develop skills and undertake placements on real-life productions.
Raynham Park Limited up to $291,431 to develop next generation production skills in content creators & an accredited skills development program to artists into the future through the investments and capabilities created through this project.
Account for Sasha Mclaren up to $214,088 to support 20 digital storytelling workshops for Māori communities across the Waikato, to improve digital literacy and capture stories of cultural significance for 174 participants, training and supporting 14 facilitators to continue this mahi.
Screen Music and Sound Guild of New Zealand Incorporated up to $170,640 to roll out a broad platform of support and professional development initiatives for Aotearoa screen music and sound practitioners to support sustainable career pathways and expand professional opportunities, while championing diversity in the next generation of practitioners.
Show Me Shorts Film Festival Trust up to $179,028 to increase the resilience of the short film festival and increase their audience base through online delivery, expansion of the film festival into the South Island and additional delivery of an in-school screening programme and holiday programme.
Sustainability Trust up to $232,575 to increase the sustainability of Wellington-based community and outdoor events through the establishment of a network to support the implementation of a reusable serviceware programme.
Taranaki Māori Trust Board up to $254,315 to share and safeguard mātauranga specific to Taranaki Toi Māori and ngā toi o Taranaki, focussed on oral arts including poi manu, karakia, karanga, waiata, pao and haka of Taranaki and Te Kāhui Maunga.
Te Karanga Charitable Trust up to $161,330 to support Māori and Pacific vulnerable youth to develop arts practice and establish pathways to become financially sustainable.
Te Pou Theatre Trust up to $377,476 to support the future delivery of Māori led projects through capability building for emerging Māori venue technicians & producers.
Te Rā Ringa Raupā up to $495,278 to pass on the mātauranga of the only known woven Māori sail Te Rā across Aotearoa.
The Hāpai Foundation up to $75,500 to contribute towards the removal of barriers for disabled persons by bridging the gap between arts, culture and heritage organisations/businesses and disabled persons, through support for a disability access card scheme.
Toi Iho Charitable Trust up to $200,000 to challenge cultural misappropriation and safeguard Mātauranga Māori, revitalising the national Toi Iho trademark that verifies authentic, high-quality Toi Māori. Alongside capability building and improved accessibility to information for involved practitioners.
Trick of the Light Theatre Ltd up to $171,190 to increase the environmental sustainability of touring for performing artists working within and from Aotearoa, through support for research and development of resources for the sector.
Tuwharetoa Tarai Waka Trust up to $52,606 to support waka mātauranga to be regenerated through growing capacity in a group of kai-tārai-waka, and training kaihoe
Vanessa Immink Productions Tapui Ltd up to $236,236 to build capability and address the shortage of skilled independent live performance producers through support for the development of online resources and training.