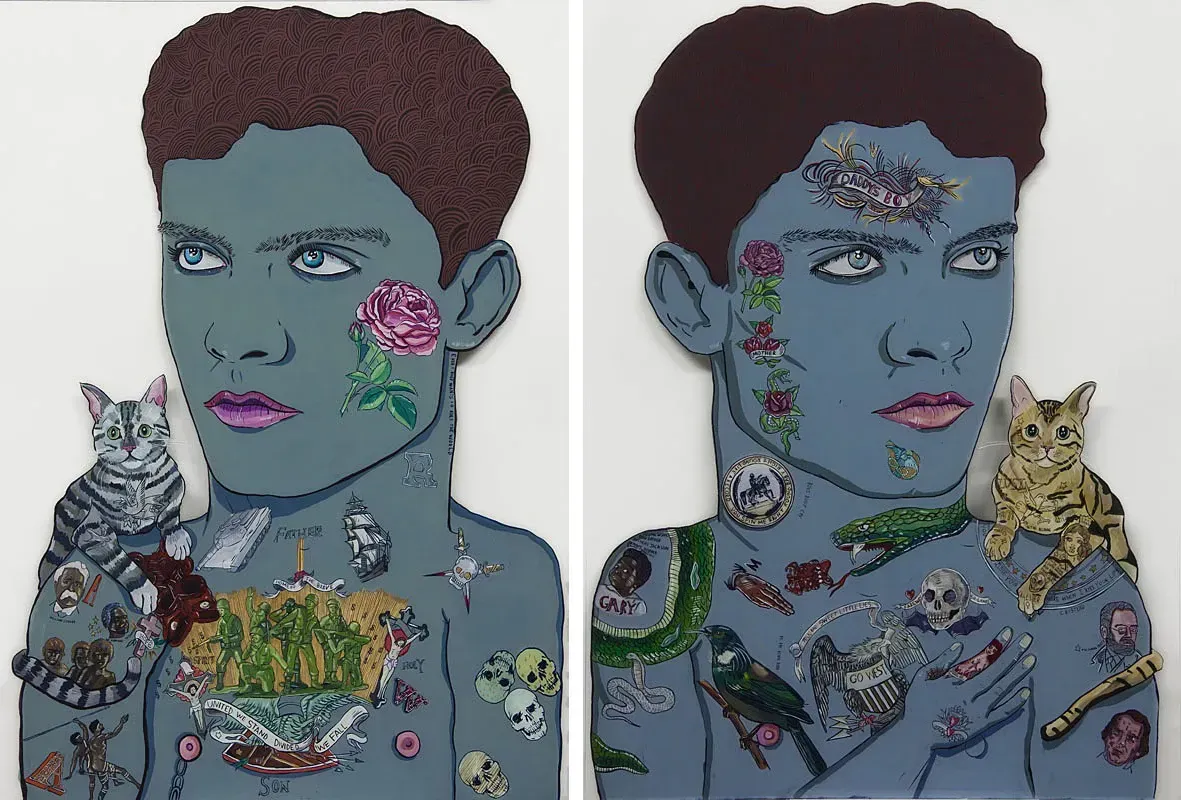 The annual Wallace Art Awards is the longest running award of its type in New Zealand. The Dowse will showcase the winners and most of the finalists; the only Wellington venue to host this outstanding awards exhibition, 22 October – 28 November 2010.
The winner of the Paramount Award of the 19th Wallace Art Awards 2010 is Sam Mitchell, who receives a six month residency at the International Studio and Curatorial Program in New York, and a bronze trophy by Terry Stringer. This year there were over 400 applications received, with 106 chosen as finalists. The judges were distinguished New Zealand artists – Philip Trusttum, Sara Hughes and Peter Gibson-Smith.
Other 2010 winners are:
• The Kaipara Foundation Wallace Arts Trust Award Winner – Glen Hayward
- The winner receives a three month residency at Altes Spital in Solothurn, Switzerland.
• Fulbright-Wallace Arts Trust Award Winner – Mark Braunias
- receives a three month residency at the Headlands Centre for the Arts in Sausalito, USA.
• The Wallace Arts Trust Development Award Winner – Graham Fletcher
- receives a two month residency at the Vermont Studio Center, USA.
• First Runner-up Award Winner – Simon Esling
- receives $2000
• Second Runner-up Award Winner – Iain Cheesman
- receives $2000
• Jury Award – Robyn Hoonhout
• The People's Choice Award will be announced following the conclusion of the Exhibition of Winners and Selected Finalists at TheNewDowse
Works by these artists will also be on display: Martin Basher, Adi Brown, Matthew Browne, Jarad Bryant, Glenn Burrell, Matthew Carter, Carolin Casey, Timothy Chapman, Zhonghao Chen, Elliot Collins, Matthew Couper, Maryrose Crook, Mark Curtis, Andrew de Boer, Akiko Diegel, Nicola Donald, Andrea du Chatenier, Sam Foley, Gary Freemantle, Scott Gardiner, Roy Good, Yvonnne Hall, Frances Hansen, Nicola Holden, Noel Ivanoff, Adrian Jackman, Ena Kosavac, Marie Le Lievre, Andy Leleisi"uao, Emil McAvoy, Gary McMillan, Jennifer Mason, Chris Mules, Cathryn Munro, Lisa Murphy, Charles Ninow, Heke Parata, Jessica Pearless, Brydee Rood, John Roy, Bevan Shaw, Kathryn Stevens, Krystie Wade, Rachel walters, John ward Knox, Ans Westra, Amber Wilson, Kate Woods and Evan Woodruffe.
Founded by Auckland businessman in 1992, James Wallace, the Wallace Art Awards acknowledge, encourage and financially reward contemporary New Zealand artists producing outstanding work in the mediums of painting, sculpture and photography. Many of the winners and finalists are added to the Wallace Collection each year. Catalogues will be available for sale during the exhibition.
Proudly supported by Gillespie Young Watson and the Wallace Arts Trust