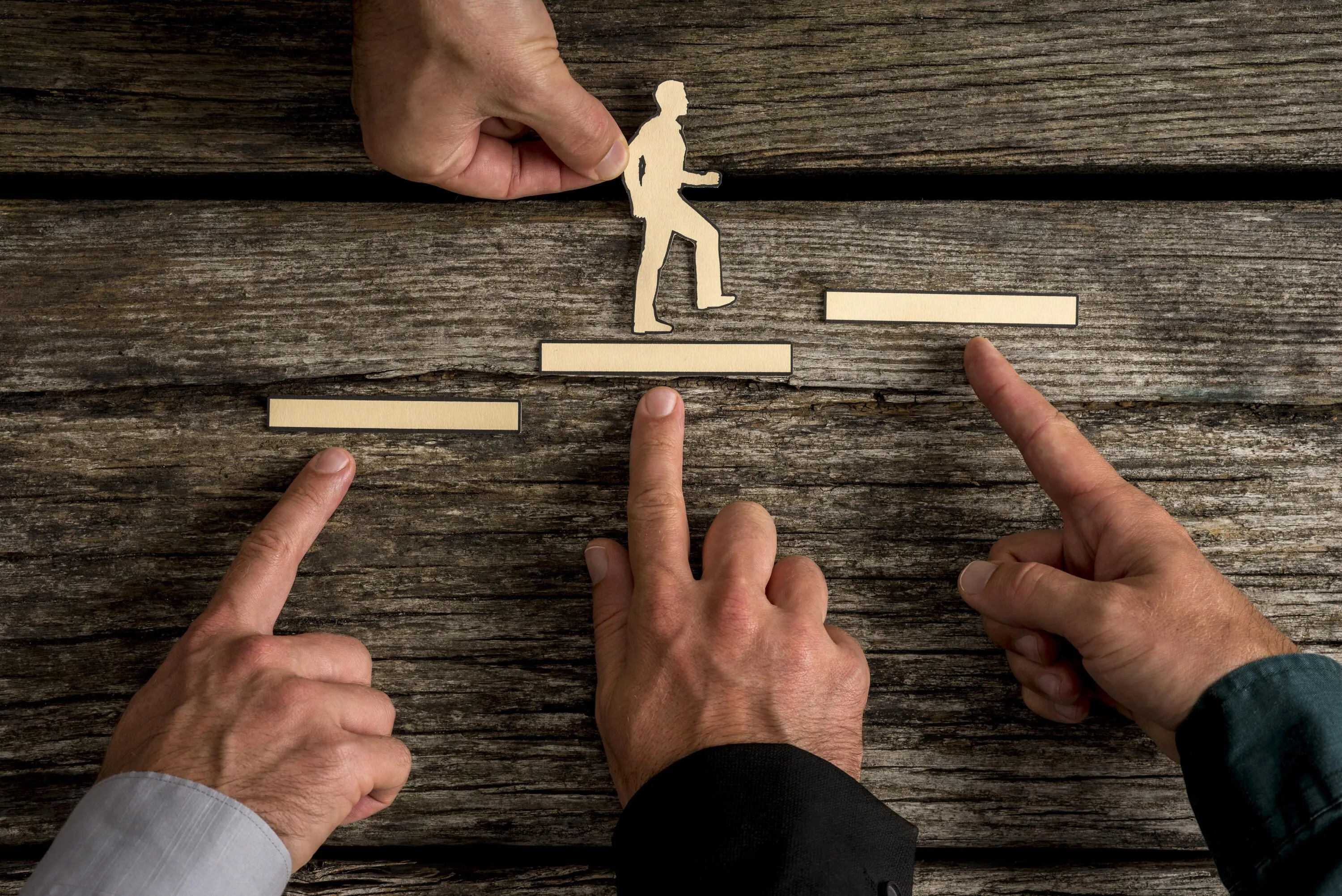 2020 was the year we vowed to be kinder to each other.
2021 is shaping as the year we make each other stronger.
Supporting people in the arts community has long been a cornerstone of many organisations across Aotearoa, and has now been backed up by the Government, with this morning's announcement of the Creative Careers Service. It's a dual partnered programme, with both Manatū Taonga Ministry for Culture and Heritage (MCH) and the Ministry of Social Development (MSD) combining to drive the pilot.
While there are plenty of recognised tools for those already established in their careers like MCH's Cultural Capability Fund and PANNZ Arts Market, this is about rectifying a gap at the entry-level and acknowledging careers affected by COVID-19.
The service aims to provide the missing link for many entering or finding their feet in the creative sector: non-creative skills.
Among those that will be on offer:
Planning, budgeting and tax

Contract negotiation

Writing successful funding grants and access opportunities

CV or portfolio creation

Networking skills and developing opportunities for collaboration and employment

Marketing and promoting yourself
With the aim of positively impacting 1000 creative careers, five contracted providers with a wealth of experience in the arts and culture sector have been given the green light for support - with $4 million in funding set aside for the first two financial years.
What is Creative Careers Service?
Picking up where the highly touted Pathways to Arts and Cultural Experience (PACE) scheme left off a decade ago, the Creative Careers Service recognises the importance of supporting people to pursue their creative ambitions, and to attain, retain or regain employment without needing to go onto a benefit.
It's not just targeting MSD clients, Creative Careers is also part post-pandemic response, part post-tertiary education support.
Creative Careers is focused on supporting;
MSD job seekers in the pilot regions of Auckland, Waikato, Nelson and Golden Bay

Recent creative graduates who are outside the benefit system

Creative sector workers (experienced or otherwise) whose work opportunities have been reduced due to COVID-19
Despite increased efforts by tertiary providers, many recent graduates or early career creatives find themselves inadequately equipped with the practical skills, knowledge or networks that they need to turn their talent and training into a viable career. People in these fields are often in casual non-creative work for income, while pursuing their creative ambition.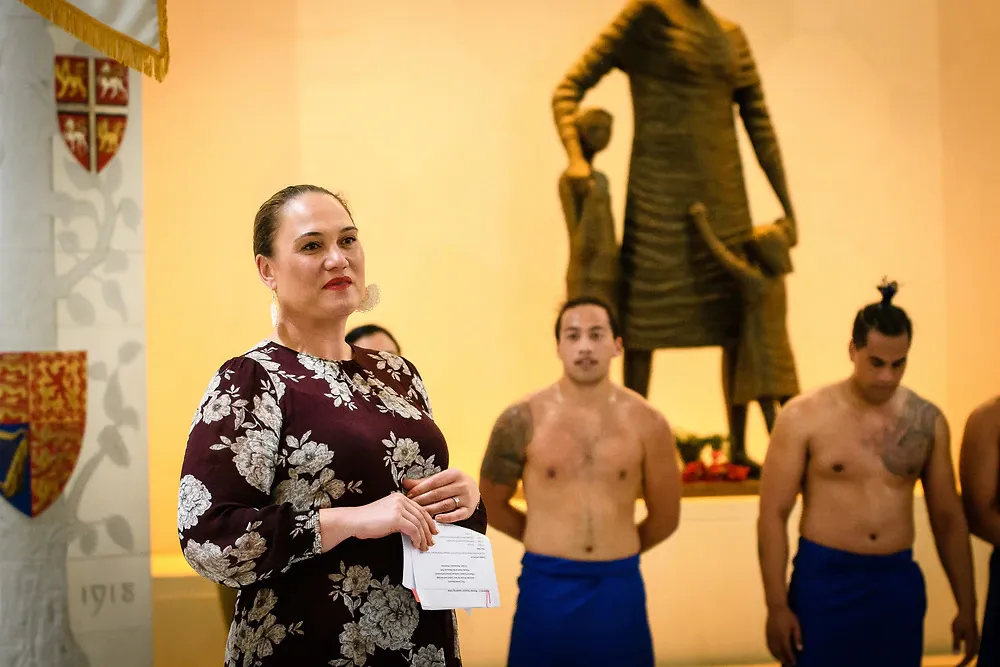 Hon. Carmel Sepuloni, the Minister for both Arts, Culture and Heritage and Social Development has grand plans for this revival on creative career investment.
"As we get through COVID-19, the Government is committed to valuing the contribution creatives make to New Zealand's wellbeing and economy.
"While this is a pilot service, I'm keen to look at the potential of it being rolled out nationwide so that we're nurturing people's creative talents across Aotearoa," explains Sepuloni. "We want to make sure that those people with the skills and talent to work and thrive in the arts and creative sector have the opportunity to do so."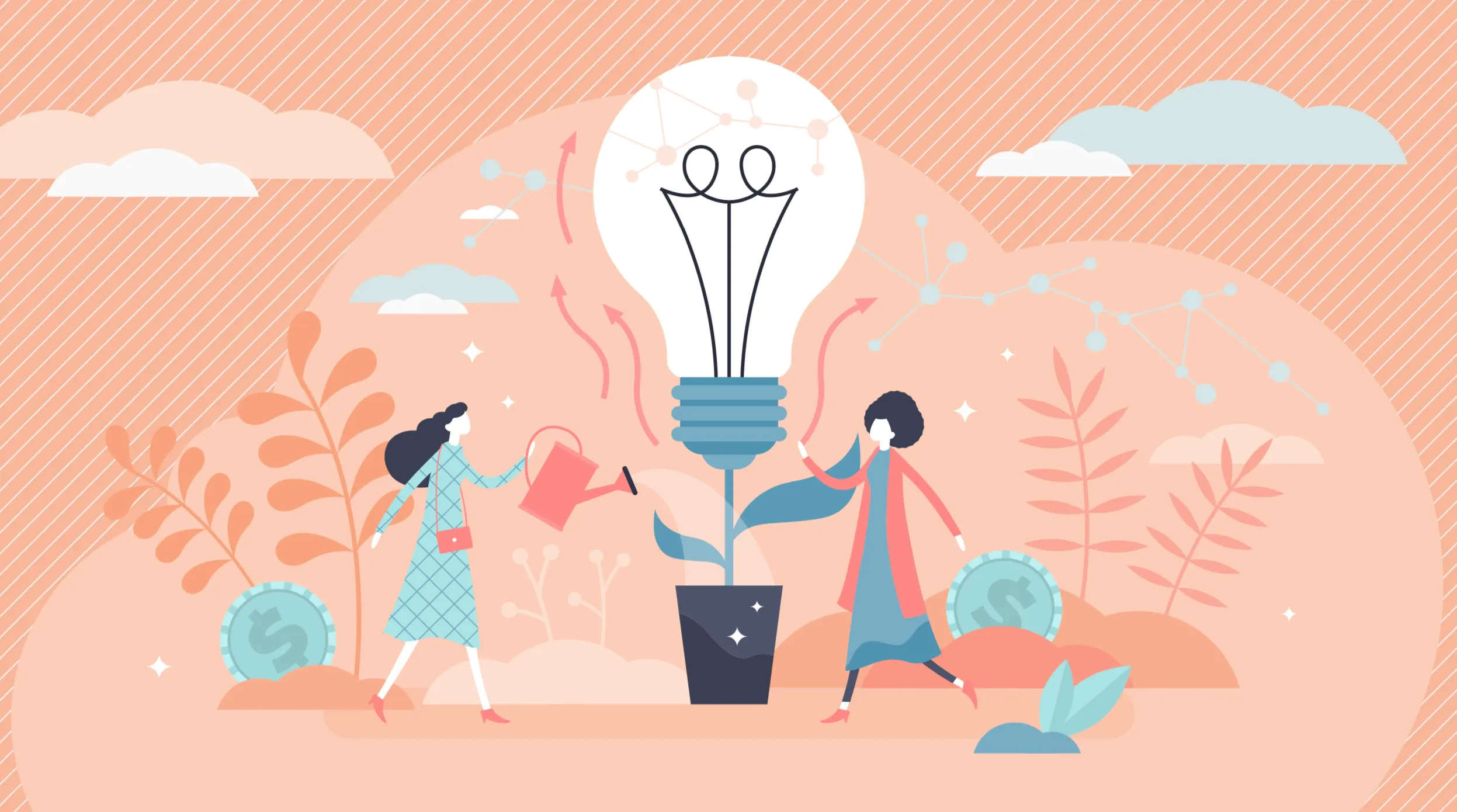 Support for creative thinkers comes in all forms. Image: Shutterstock.
Expert opinion
Few people in Aotearoa know of the impact such schemes can have more than Antony Deaker. Dunedin-based, multi-faceted contributor to the creative arts space, Deaker helped with the implementation of the original PACE scheme and was called on for feedback for the development of this newly announced model.
"I think it's great that the Government, MSD and MCH have again worked through a process to enable meaningful support like this at a critical time in the artist's career, and made more widely available this time. Fantastic!
"Schemes like this validate the artist's belief in their career choice."
"I also think it's tragic that they had to do it again in 2021 when the same needs were identified and diverse programmes developed to support artists following the launch of PACE in 2001," Deaker underlines. He notes a MSD internal review of the PACE scheme that deemed it uneccessary as creatives could receive the same support as all other jobseekers. "If artists had been supported to develop their preferred career choice, and supported to realise the tertiary education and training many have committed years and considerable expense to, then presumably this programme would not be needed now."
Deaker adds "in addition to the support and skills provided, schemes like this validate the artist's belief in their career choice. When so much other messaging is about different choices, that the Government is delivering a scheme dedicated to careers in the arts is huge."
While the Nelson pilot - to be run by Nelson Chamber of Commerce - is due to kick off in March, the four North Island pilot programmes are accepting participants, ready to help fuel some creative careers.
Toipoto

The Big Idea is one of the three Auckland pilots - introducing Toipoto. With a longstanding, 20 year commitment and reputation for supporting creatives in NZ, this kaupapa is part of our DNA. Toipoto (which translates to closely together) forges TBI's knowledge of the sector and experience in mentoring into a free programme for members of Tāmaki Makaurau's creative community.
CEO Annie Ackerman's driven a host of successful mentoring programmes and is thrilled to be part of this new initiative.
"Here at TBI, we hear all the time from people within the sector about the importance of support, feeling connected, having someone in your corner. So many in the creative community are self-employed or contractors. They're incredible at what they do but need help upskilling in the areas that keep creative careers afloat.
"It's so heartening to be part of these impactful pilot programmes and to see investment coming in not just to the major players - but to those who are most exposed."
Ackerman continues "this is about arming our community with the skills that are so often the hardest to acquire.
"It doesn't matter what your creative background, a mentor with real-life knowledge to help make your career sustainable and rewarding is an incredible asset to be able to draw on."
Tukua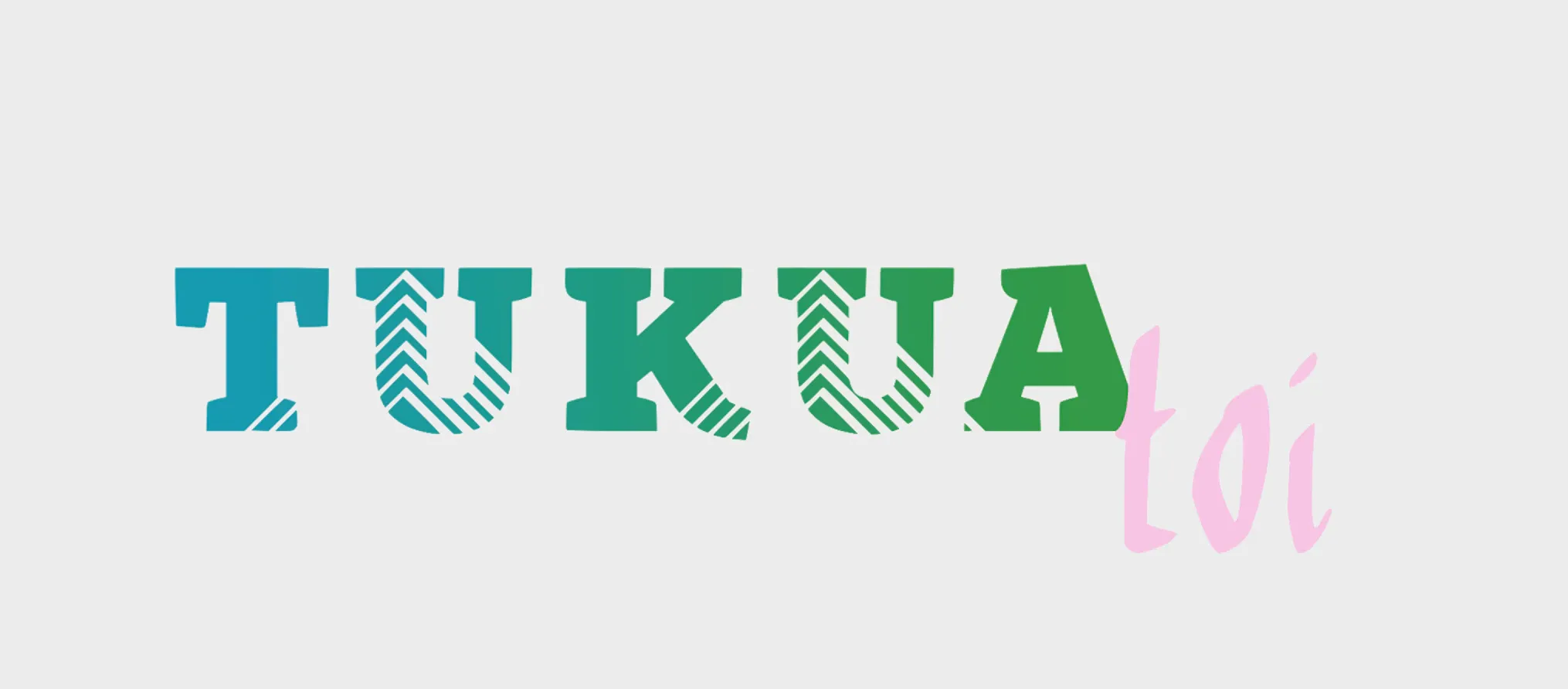 That sentiment is shared by the Ngahere Foundation, a well-entrenched and trusted supporter of the South Auckland arts community.
Aimed at tackling inequality through education and enterprise, the Foundation's Tukua programme has been running since 2018 so the opportunity to become one of the pilot providers was a no-brainer for manager Mel Paikea-Tautalanoa.
"We are definitely excited to be a part of this delivery. It aligns with a lot of what we are already passionate about and doing as an organisation. What is really choice is that with it being such a new service we all have a chance to be innovative in how we design and deliver.
"There is a real collaborative vibe between MSD and the delivery partners - this makes for a much more client-led delivery style, ultimately creating a more effective and impacting experience for the client - now that floats my boat!"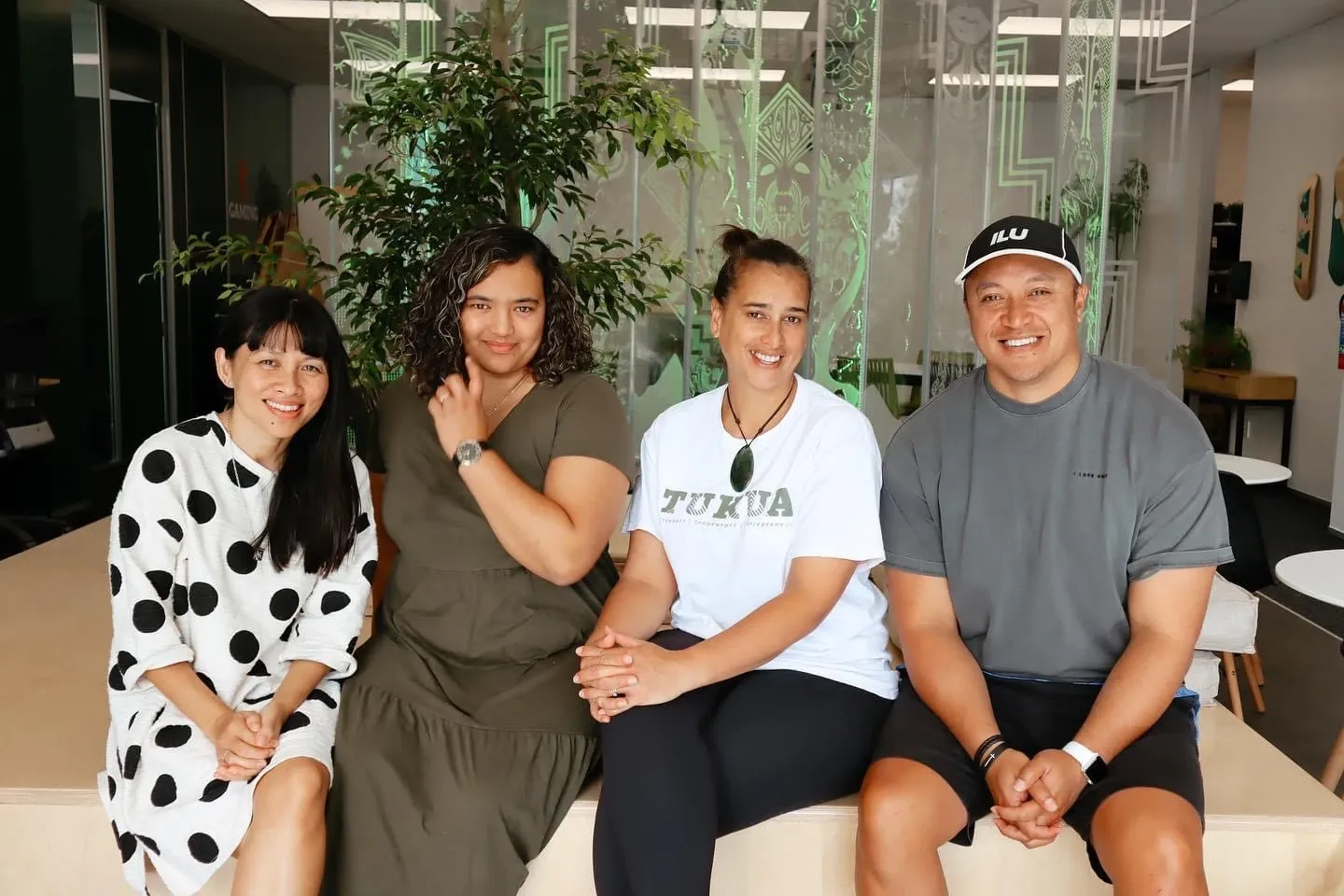 The Tukua team.
Paikea-Tautalanoa is particularly thrilled that South Auckland creatives are set to be given the same access to support as the other pilot programmes, an even playing field that isn't always the case for many in her community.
"There is an army of crazy creative talent in my hood, just waiting for someone to awhi them on their journey, and to give them permission to unleash their talent. There is a definite need for this."
Wayfind Creative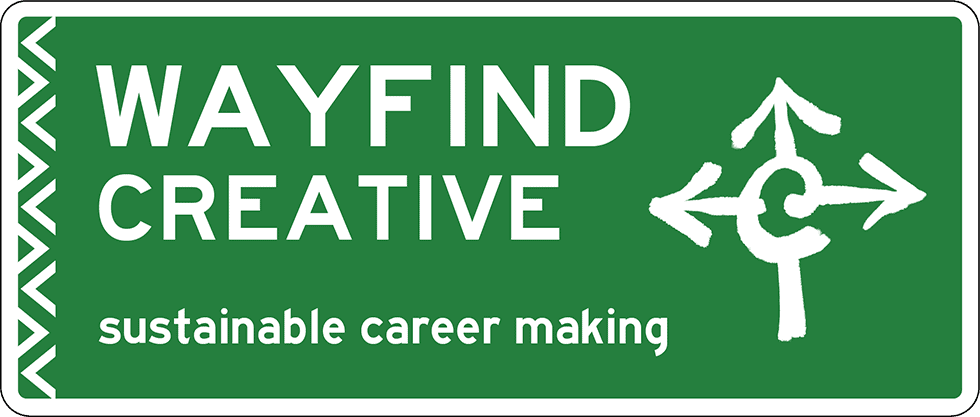 Depot Artspace has been a hive of cultural activity in Devonport on Auckland's North Shore for decades. More than just galleries, the full gambit of creativity is fostered within their walls - and now Wayfind Creative is among their many offerings.
With a history of involvement dating back to the PACE scheme and of advocacy for artistic royalties, Depot Creative Director Linda Blincko says their creative team are thrilled to be bringing Wayfind Creative into the spotlight.
"We're thrilled to be working with MSD again on such a significant initiative. We have seen the enormous impact and benefit that creative career development programmes have on individual creatives, the sector and the NZ economy as a whole.
"We've designed Wayfind Creative to be an exciting programme to help creatives develop a financially viable, sustainable and deeply rewarding career. What's not exciting about that?"
Blincko praised the government decision to put the building of creative careers in the hands of those who know the sector inside and out. "Investing in organisations that understand their own creative territory is really important. They are able to align their pilot programmes to the needs of creatives more effectively and thereby maximise the resources they have.
"We anticipate that we can support both emerging and established creatives grow their practice, their networks and their income, allowing them to build and develop more robust business models and sustainable careers and income generation."
Elevate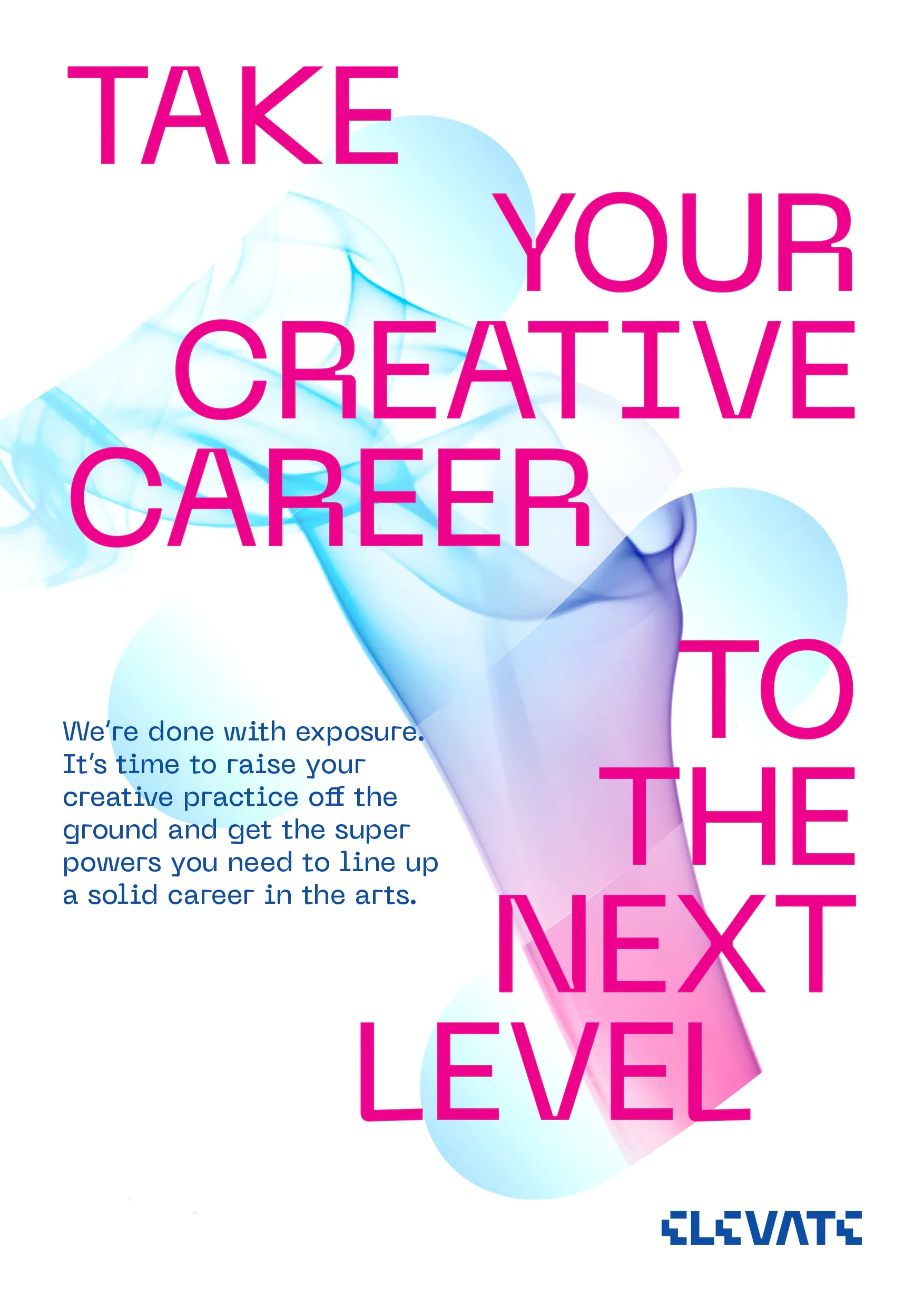 Further South, Creative Waikato's active role in their province has been noticeable in recent times, especially since CEO Dr Jeremy Mayall took over the helm. "There is a steadily growing pool of professionals in the local creative sector and it is exciting to be able to strengthen and grow that community of people in a really positive way," Mayall enthuses.
Creative capability development has been a focus for Creative Waikato for the last eight years, so the launch of their programme, Elevate is a natural continuation of that mahi.
"We are looking to see a stronger eco-system that connects more broadly with the rest of the community and other organisations," explains Mayall. "There is a powerful intertwined nature for the arts, culture and creativity in this country that sees links between flax roots community-based practice, and professional offerings and everything in between.
"The sector works positively when there is a collaborative approach, and the potential for how the broader engagement with this work can grow in the region is exciting."
With Elevate focussed on taking careers to the next level, Mayall is placing importance on evolving the pilot programmes over time as well.
"The sector has gone through an unusual time and there is an opportunity with this programme to work with our artists and creatives to ensure we have strong, resilient and adaptive ways of moving forward."
How to get involved
Each of the providers' details are linked above - and you may be eligible if you:
Live in the pilot scheme areas of Auckland, Waikato, Nelson or Golden Bay

Are aged between 18-64 years

Have a recognised creative qualification or relevant experience in a creative field
This eligibility includes established creatives and those working in the sector who have been affected by COVID-19, and recent graduates from tertiary education in a creative field looking for a job or self-employment in the creative sector. You may or may not be receiving Work and Income payments.