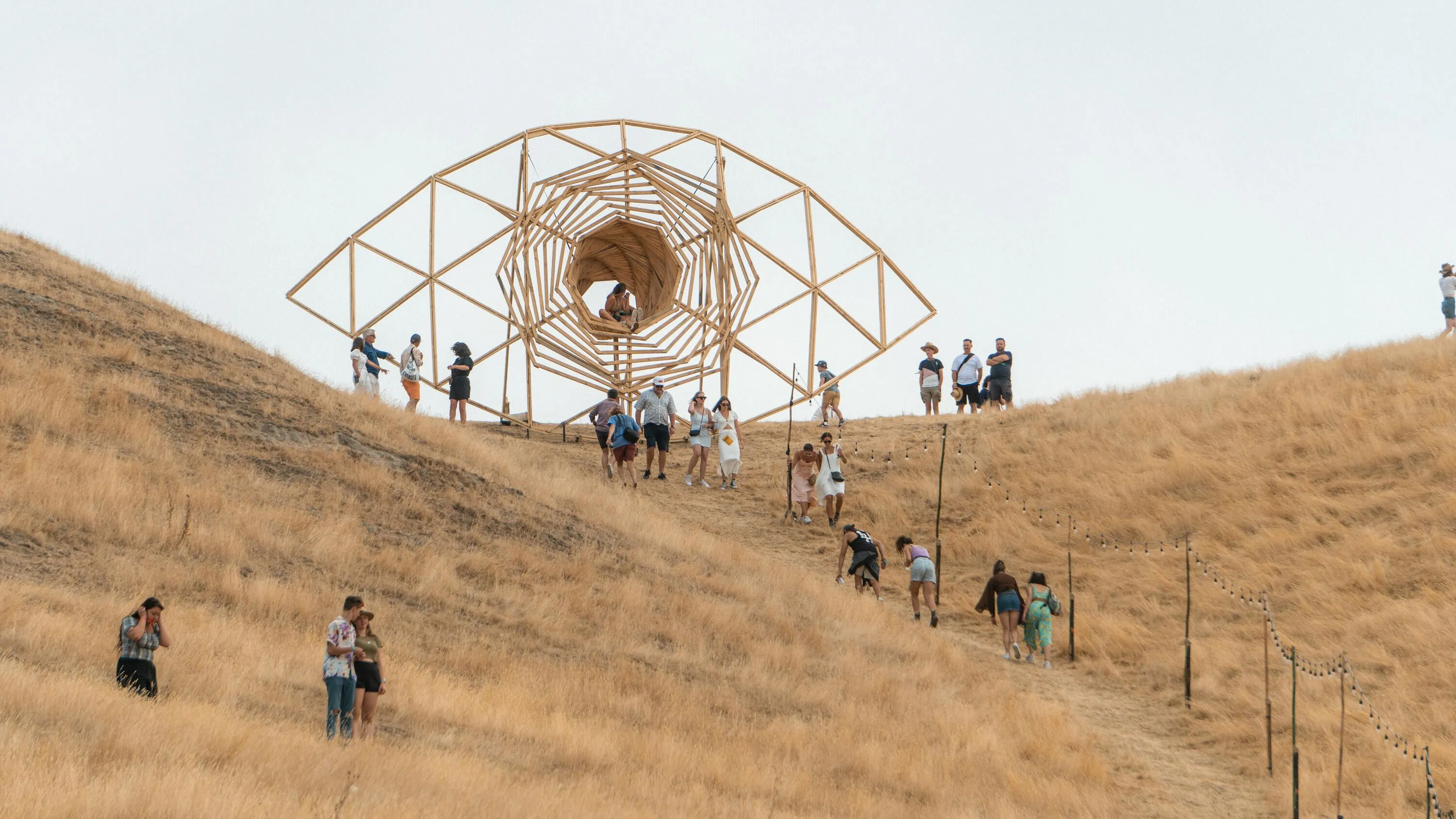 Hawke's Bay's Outfield Music, Food & Arts Festival shows that bringing art to the public doesn't need to be a gallery affair.
I met with the festival's creative director Haydn Middleton and art director Sophie Watkins over Zoom (both Hawke's Bay locals), still fizzing from last year's event.  They seem unfazed the gates are set to open again soon on 12 February, headlining with The Chills, P Money, JessB and Weird Together. 
Middleton, a music industry leader and also owner of Peak House (on Te Mata Peak) says a unique feature of the "by locals, for locals" festival was the equal importance placed on showcasing music, food, and visual arts. Featuring artworks throughout the stunning Te Awanga farmland site overlooking Cape Kidnappers meant punters experienced the festival through a whole new perspective.
Watkins, an artist and manager, says the previous event took many by surprise.  An interactive installation Eye See You by Fish Aberdi, sat atop the site... and proved irresistible.   
"I think we really threw some people. We put this huge sculpture on the hill, they weren't expecting it and suddenly they found themselves having to walk up there."
Middleton agrees that the art component creates a more dynamic festival - installations were designed to have an interactive component, providing an all-sensory experience.  Eye See You on the hilltop was a great example of how festival-goers were drawn to Outfield by its musical line-up, then simultaneously responded strongly to the artworks. 
"It's a pretty hard hill, some people spent the whole day up there; you can see out to Cape Kidnappers and out to the stage."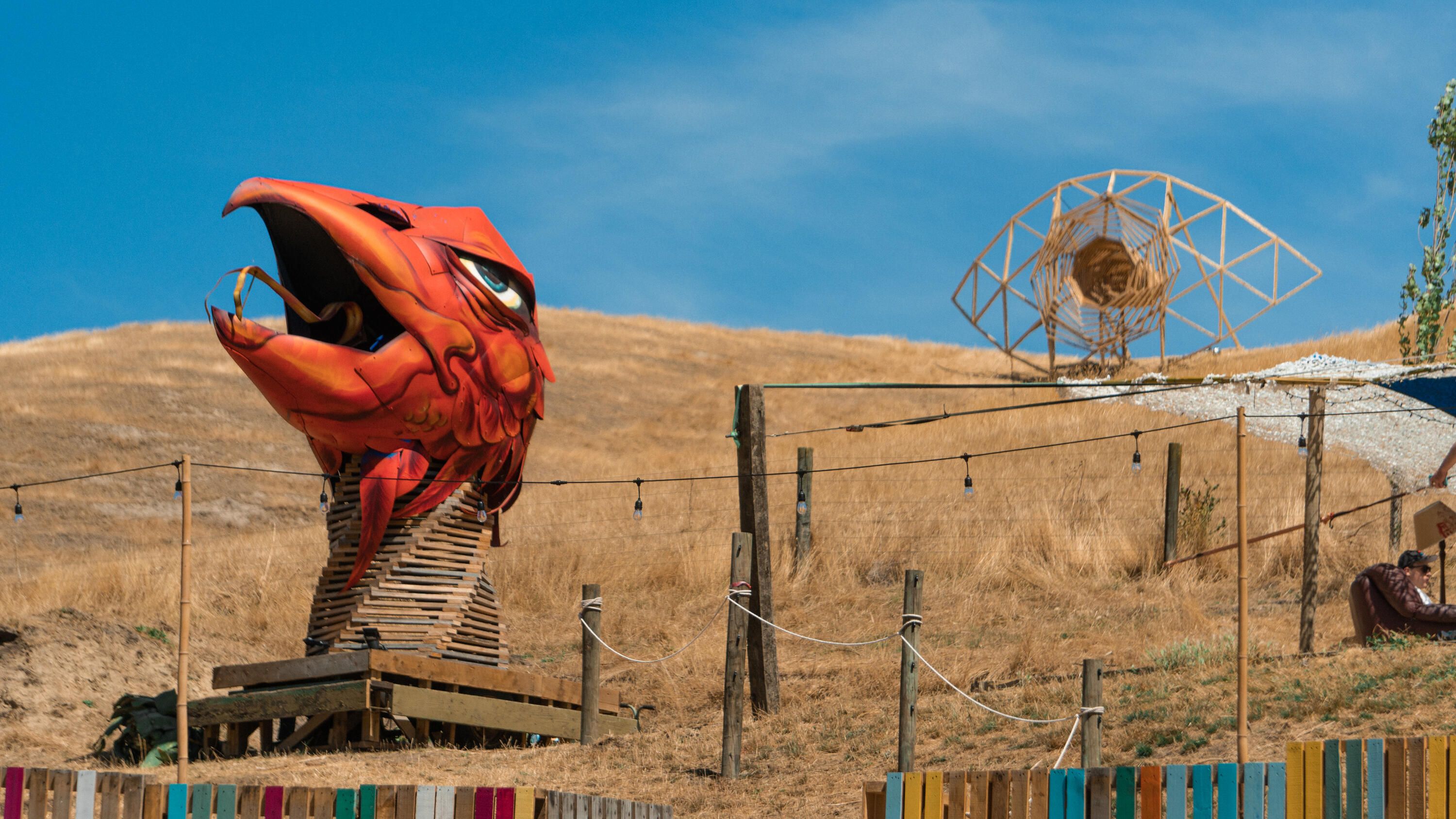 Outfield Music, Food & Arts Festival in 2021. Photo: Supplied.
Outfield - now in its third year -works hard to be more than just a festival of bars and stages. 
'That can get quite repetitive," says Middleton.  "Sophie and her team do such a good job of that. From the moment you walk in, right through the forest and up onto the stage, the art breathes life into the festival.  It gives people a different narrative for the day. 
"Every person who goes to the festival has a different story when they go home, from the kid to the diehard music fan who probably has a schedule written down on their notebook."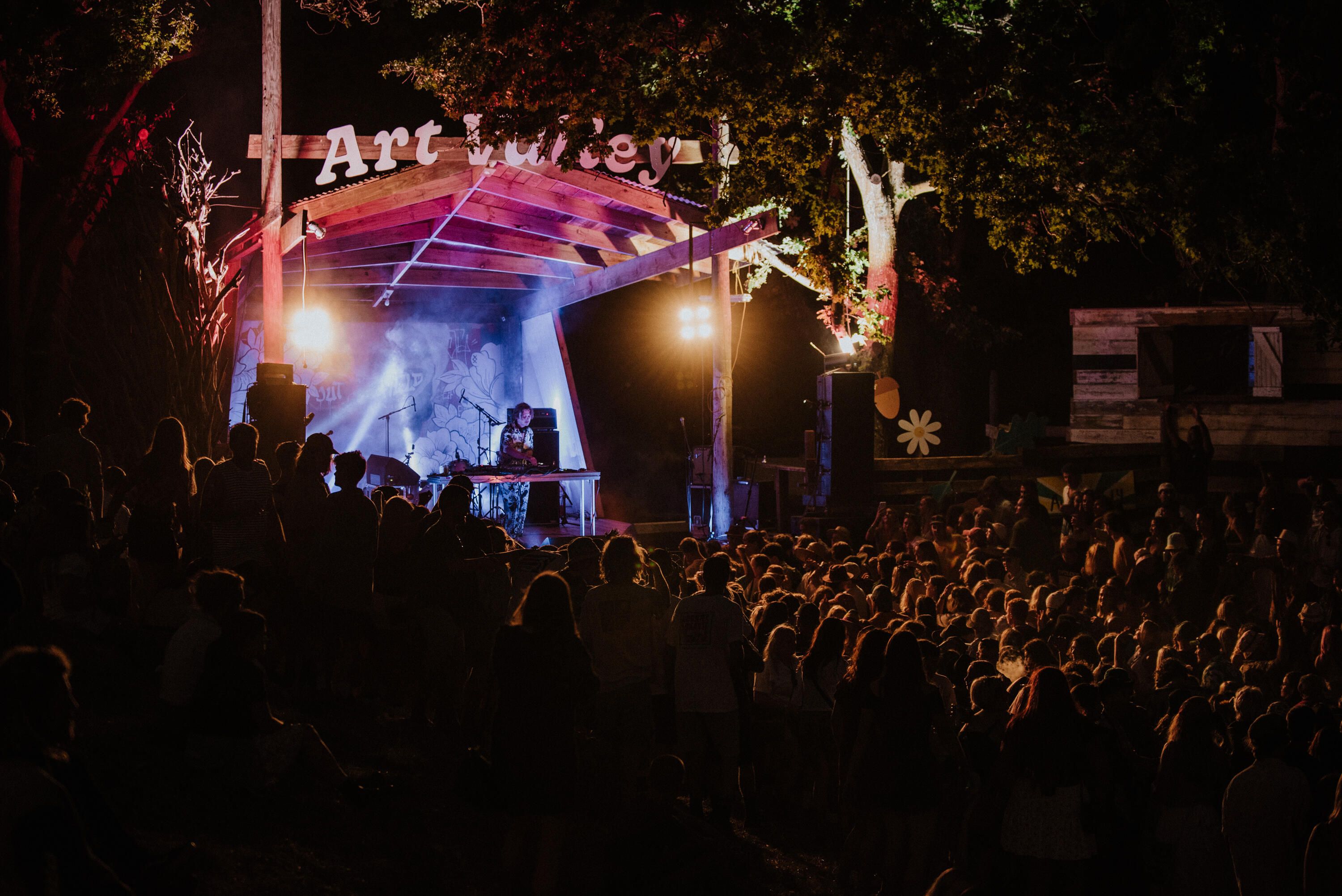 Outfield Music, Food & Arts Festival in 2021. Photo: Supplied.
Watkins said Outfield provided visual artists an opportunity to hone skills and showcase art, and this was especially important during the Covid era. Activating the festival space also gave festival attendees time to fully engage with the art throughout the day: from their initial reaction, to fully processing a response - as opposed to the often-perfunctory gallery experience. 
The Outfield team are realistic about workarounds in the current Covid climate, but being inclusive and holding space for creatives remain key. 
There was a strong commitment to learning how to operate in a new way and still bring the community safely together.  With the festival being driven by locals for locals, Middleton says it was important that after everything most people had been through, now more than ever, they deserved to have fun.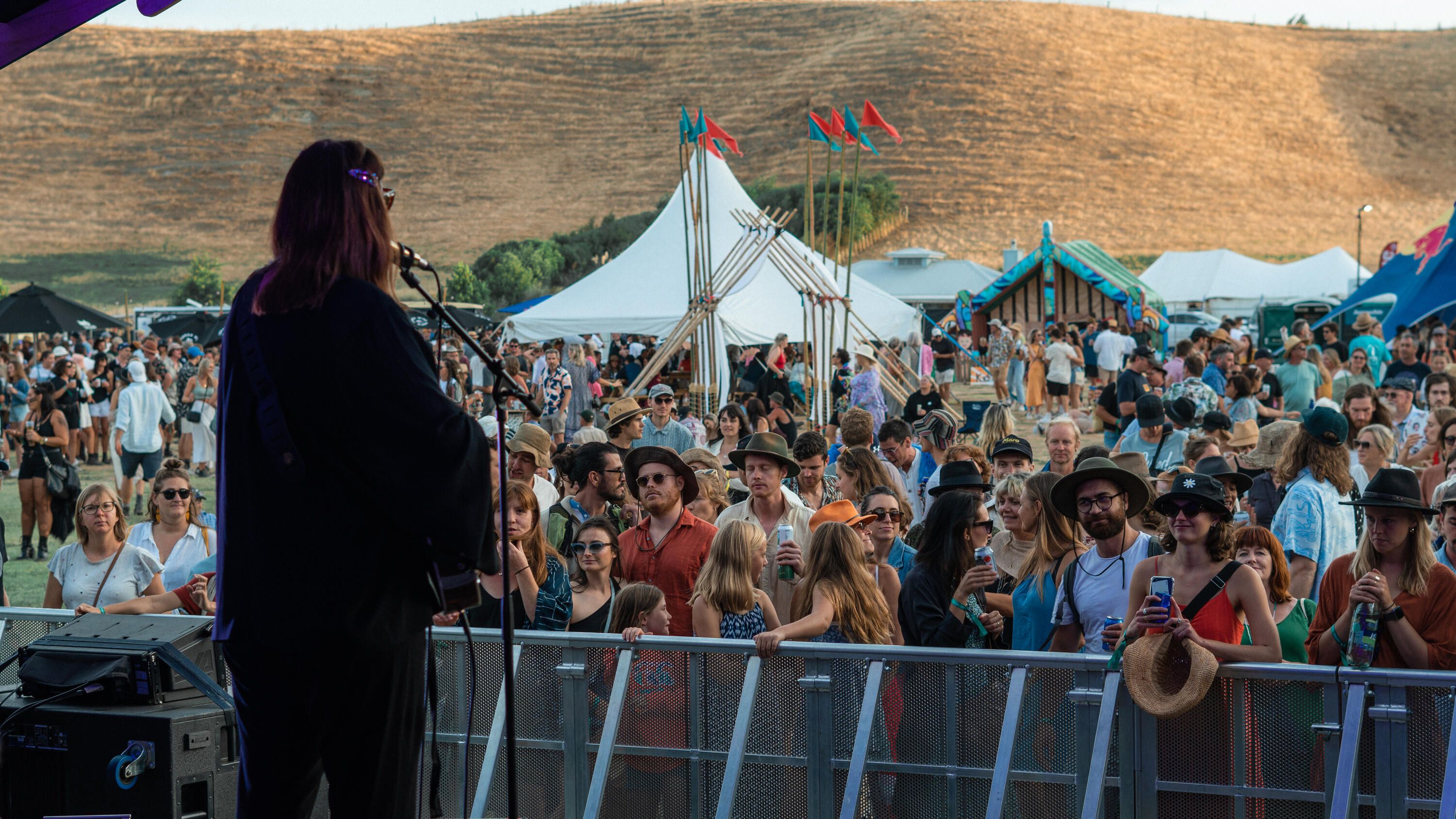 Outfield Music, Food & Arts Festival in 2021. Photo: Supplied.
"Everyone has had a hard 2021. Creating something where people can go, forget and let go, immerse themselves in a festival environment... it takes peoples' minds of the stresses of now... the chance to bring people together, that connectedness.  
"There's nothing better than giving your mates a hug over the main stage, watching the sun set."