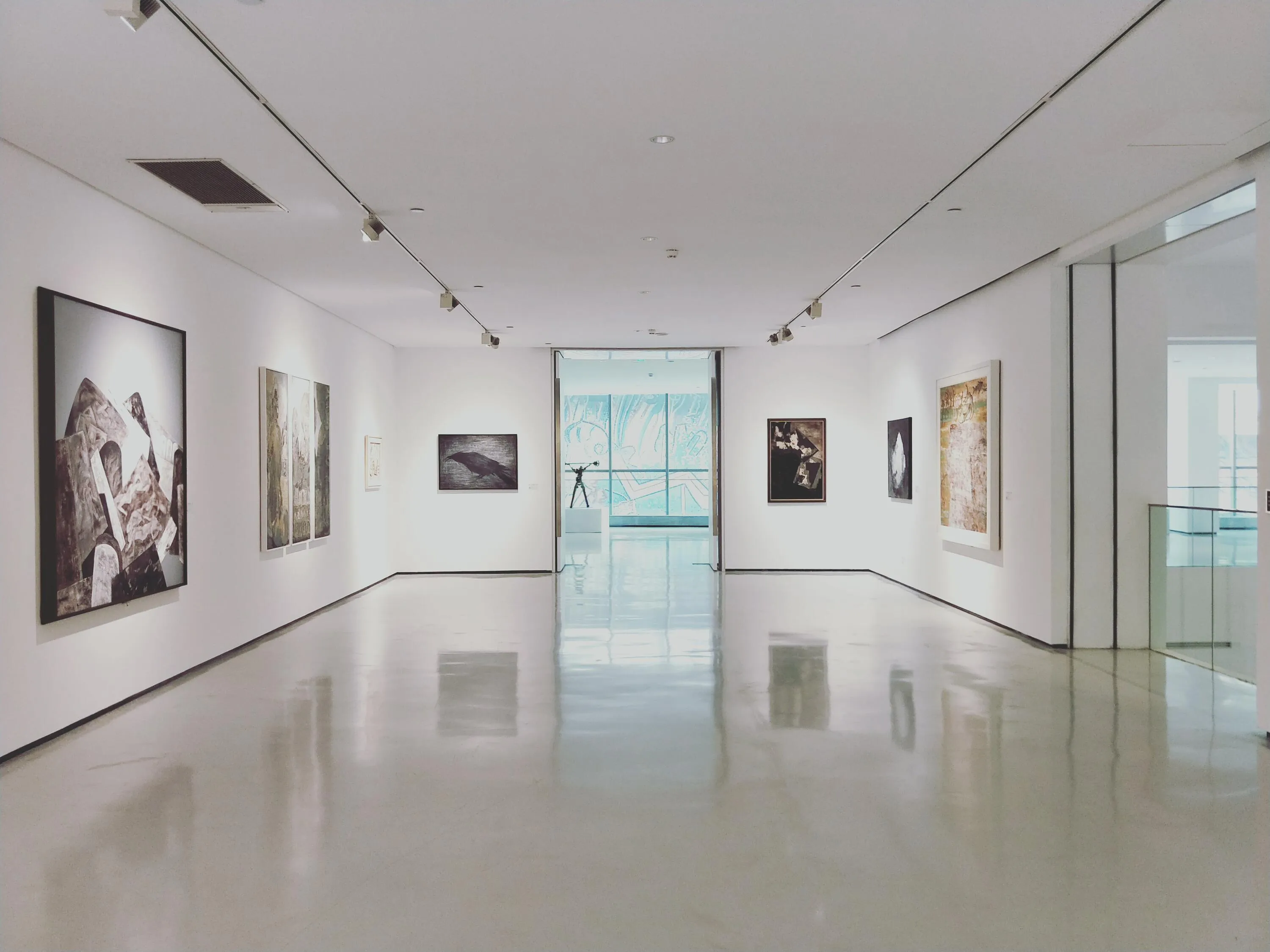 For so long, it's been lip service, a pie-in-the-sky idea.
But today an Artist Resale Royalty Scheme is one step closer to reality with the government announcing details about how it plans to ensure the creators of visual arts are recognised and rewarded when their work is resold on the secondary art market.
"This is about fairness," Minister for Arts, Culture and Heritage Carmel Sepuloni states.
It comes as part of the Free Trade Agreements (FTA) with the United Kingdom and the European Union, with Aotearoa finally joining a list of over 80 countries to have such schemes in place.
Sepuloni details "the Artist Resale Royalty Scheme will support our visual artists by ensuring that a five percent royalty is collected when their work is sold on the resale market.
"The Scheme will be a flat rate of five percent before any additions, deductions, or other charges, ensuring it does not place too large a burden on buyers, sellers, and art market professionals.
"People that buy and sell visual artworks on the secondary market make money on artworks when an artist's reputation grows and they achieve success. However, currently none of this profit, which is a result of the hard work put in and success achieved by the artist, actually goes to the artist. Under the proposed Artist Resale Royalty Scheme, this will change.
"Standalone legislation will be written and pass through the House before the Scheme is introduced by late 2024. The Scheme will be available to citizens and residents of New Zealand or residents of a reciprocating country.
"Another key element of this Scheme is that it'll operate on a reciprocal basis with corresponding regimes overseas, for example in the UK and EU countries. I'm pleased that the recently concluded FTAs have provided us with the springboard for new engagement and even closer ties with the UK and EU.
Sepuloni continues "I believe we've struck the right balance between allowing a valuable and important resale market to flourish, and respecting the contribution of the original creators of art.
"Beyond the monetary acknowledgement, this is confirmation for artists that they have rights, and their cultural and societal contribution is valued."
What you need to know
The Government states the scheme will:
• help visual artists benefit from the resale of their original works, especially when their works appreciate in value over time;
• align New Zealand with common international practice and enable our artists to benefit when their artwork is resold in countries that operate reciprocal schemes;
• support more sustainable careers for visual artists through ongoing royalty payments, in a similar way to other creative professionals.
• The duration of the royalty right will be linked to the duration of copyright, which is currently the life of the artist plus 50 years following their death.
• The royalty will be a flat rate of five percent, before any additions or deductions, or other charges, such as a buyer's premium, commission (on private sales), or GST. The price threshold at which the five percent royalty will apply will be set through regulation.
• The resale right would apply to resales that involve an art market professional and resales to and from public institutions. The right could be held jointly by a group of artists.
• The resale right would be inalienable, meaning it cannot be waived or transferred (except on death). Liability for the royalty payment would be jointly shared by the seller and the art market professional.
• The Scheme will be managed through a single, non-government, not-for-profit, Government-appointed collection agency.
• There will be some establishment and operational costs before the scheme becomes self-sustaining. The scheme will become self-sustaining through deducting an administration fee from the royalties, the amount of which will be set through regulation.
Creative community reaction
The Big Idea reached out to some of the members of the creative community for their thoughts on the news.
Tim Melville (above), Director at Tim Melville Gallery told The Big Idea that the scheme is "long overdue."
He adds "when it was first mooted back in the early 2000s, the admin that went alongside it seemed overwhelming – which made me sceptical – but today I think we have a moral responsibility to make it work.
"Artists are at the forefront of our culture and they show us the way. Usually, though, they struggle to make ends meet, and most of them are decades into their careers before their work is valued in financial terms.
"When you consider the almost exponential price rises we're seeing on the secondary market, it seems outrageous that the people responsible for the creation of that wealth should receive none of the benefit.
"Returning a portion of an artwork's resale value to the person who created it is simply, as the Minister says, about fairness.
"But an equally important aspect of the Scheme's value is that it acknowledges the contribution artists make to the culture of Aotearoa. It sends the message that artists are valued and that they are respected. I think it will be incredibly popular within the creative community."
Claudia Jowitt, an extensively exhibited artist both here and internationally with experience as both a creator and working in the commercial art sector at dealer galleries.
Claudia Jowitt. Photo: Johny Egdell.
She told The Big Idea the announcement "is validating as an artist, both in the recognition of the extensive mahi that we put into our work but also supporting us to have creative practices that can become sustainable.
"This is by no means a golden ticket to solve all of the issues we face as artists, but it is a step in the right direction, it's a vote of confidence in our profession & that acknowledgement is important, particularly on a legislative level.
"I'm aware that the funds generated for emerging to mid-career artists from resales will be on the smaller scale financially, but there is also the possibility for this scheme to provide further support in the establishment of a cultural fund through Manatū Taonga to support this sector of artists that need it the most.
"There will be some inevitable pushback from the commercial sector - particularly the primary & secondary dealers - but without artists, these industries do not exist. I'm hoping that the Artist Resale Royalty Scheme will eventually be seen as a mutually beneficial exercise in supporting & making it possible for artists to keep being artists.
"The more this is possible the more representation we can hope to grow in this sector, particularly with more Māori & Pacific artists, something I feel is particularly vital in Aotearoa."
This is an issue that has been important to Wairau Māori Art Gallery Chair Elizabeth Ellis for decades.
Ellis (Ngāpuhi Ngāti Kuta, Ngāti Porou Te Whanau a Takimoana, Ngāi Tane) explains to The Big Idea "more than twenty years ago, when I was Chair of Te Waka Toi, Minister of Arts of the day, Judith Tizard, our Board and everyone in CNZ worked hard in an attempt to introduce this brilliant, positive support for artists and their whanau, families, beneficiaries and estates. At last, it has come to fruition.
"Time to rejoice."
Ellis has had reaction from a range of Māori arts practitioners, friends, colleagues, and associates to the proposed scheme.
"Without fail, they all sent enthusiastic, excited replies supporting the Scheme. Voices of the arts practitioners, young, and old, from the Creative Sector, called out from studios, marae, galleries, wananga, universities, and museums. Their words echoed in every reply to my email, 'Tautoko', 'Support', 'Endorse', 'Tautoko te Kaupapa Nui,' 'Long Overdue'.
This Scheme will enhance and uplift the creative, cultural profile of Aotearoa, nationally and internationally.
"Te toi whakairo, ka ihiihi, ka wehiwehi, ka aweawe te ao katoa. Artistic excellence makes the world sit up in wonder."
Those sentiments are shared by artist Judy Darragh.
Representing Arts Makers Aotearoa, she told The Big Idea "this decision truly is a gamechanger for artists around Aotearoa.
"It is the first step towards resale royalties becoming policy thanks to the support from the Ministry of Arts and Culture. It has been 15 years since the conversation started around a policy in 2007 so it is satisfying to see decisions and actions being taken.
"Aotearoa has been one of the last European countries to legalise resale royalties and get in step with international best practise. This is a no-brainer, as it allows visual artists to have similar rights as musicians, authors, and other arts practitioners in the sector.
"Arts Makers Aotearoa are really pleased about this policy as it acknowledges the value of artists and their estates and means they can share in the increased value of their work."
Darragh is also part of Equity for Artists with Dane Mitchell and Reuben Paterson, who have been driving this issue strongly over the last year.
Dane Mitchell. Photo: David Straight for NZ Geographic.
Mitchell told The Big Idea "Equity for Artists are incredibly happy to see the Government announce the implementation of a Resale Royalty Scheme in Aotearoa — this is something we have been working hard to discuss in a wide public forum and advocate for at central government level.
"We have worked hard to inform artists of the issues, and met with MCH on several occasions as well as having submitted letters on behalf of over 19 organisations as a means to offer wide support for this scheme from the sector.
"The introduction of a Resale Royalty Scheme to Aotearoa does more than symbolically acknowledge the ongoing rights of artists to their intellectual property; it aligns the secondary market with the makers of material culture; it tangibly effects the financial realities of artists; and more broadly, this scheme enlivens works of art to be perceived as more than chattels — it animates images and objects as being tethered to their makers."