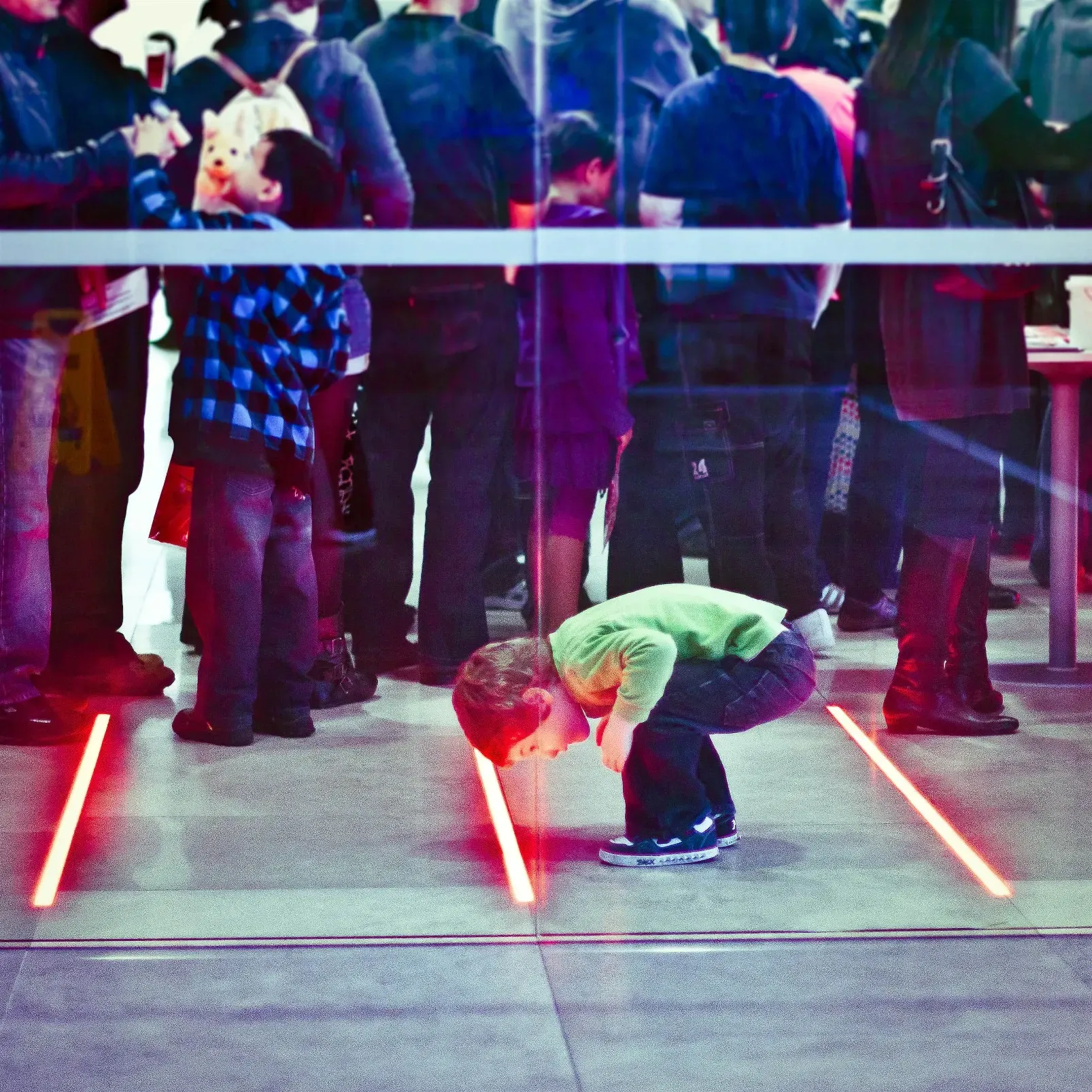 The 2011 Nikon Auckland Photo Day competition winner has been announced.
With over 1350 entries in the competition, Mareea Paterson's photo, "Boy sees light", was the standout competitor and depicts a young boy inspecting the lighting at Britomart, in downtown Auckland.
"This little boy fascinated me. Through the glass doors, that were locked for a Britomart private function, he drew me into his world. I wanted to know what he had found looking through those floors lights that were reminiscent of lightsabers. It reminded me of when I was a child, lost in another dimension, a parallel universe, entranced by such simplicity."
The event judges said, "The winning photograph encapsulates the modern, hussle and bustle of city life symbolising the inquisitive nature of childhood against a backdrop of a crowd of strangers. The image is strong in design with a futuristic treatment."
Judges for the event were Technical Manager at Nikon - Greg Olesen, and photographers – Edith Amituanai and Chris Traill, FNZIPP.
Second place went to Three Kings resident, Jocelen Janon, for his picture of a lone fisherman on the Mangere Bridge with Onehunga Wharf in the background.
Third place went to Northcote resident, Peter Denniston, for his photo taken from Northcote Point under the motorway bridge.
On the entries overall, the judges were impressed by "the many eyes of Aucklanders that have captured the contrasting moods and activities of the day."
Director for the Auckland Festival of Photography, Julia Durkin says, "Aucklanders rose to the challenge to capture their region. The range of the photographs this year was quite varied with common universal themes coming through. The high quality of many entries made selecting a winner very difficult for the judges."
Nikon Auckland Photo Day was held on Saturday, 11 June and competitors were given 24 hours to take a photo of scenes, people and places that reflect their Auckland region.
Patterson's winning photo has meant she will now receive a brand new Nikon D7000 Kit with 18-105 lens, which not only takes amazing photographs, but also features D-Movie for recording and editing HD movies.
All the Top 30 winners and runners up will be viewable on www.photographyfestival.org.nz this week.