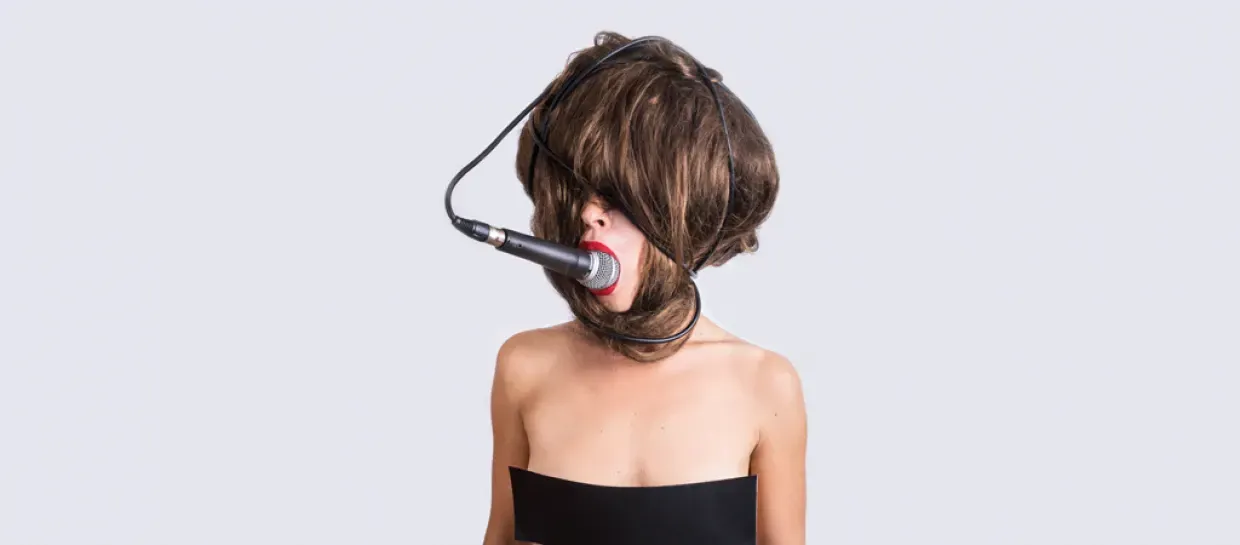 A two-night fundraiser season for critical hit Power Ballad, described by one reviewer for The Edinburgh Guide as maybe 'the second weirdest Fringe show I've ever seen,' starts tonight at Auckland's Q Theatre.
Funds raised will help the show's creators Julia Croft & Nisha Madhan get to a two-week residency at the prestigious Battersea Arts Centre in London.
They were invited for that residency, and had Power Ballad booked for three nights, off the back of that same performance at the Edinburgh Fringe.
'How do you make the most of such an outstanding residency opportunity?' The Big Idea wondered.
"We're basically being left to our own devices, we can do whatever we want," Julia tells.
The idea of having time, space, and resources is getting the creative juices flowing for Julia, Nisha and their collaborators (designer) Calvin Hudson and (producer) Lydia Zanetti, who will accompany them on a tour prior to the residency but not the residency itself. "Auckland space is at such a premium at the moment."
At the end of the two week residency, Julia and Nisha are planning a showing for 'London pals'.
"Right now we're frantically researching and coming up with 'the genius ideas' so we can start making some stuff.
"One day I'm in love with an idea and I'm convinced – then two days later I'll hate it," says Julia.
"I have a few fantasy ideas." London pals may be in line for some mechanical bull action, or a bit of 'male drag facial hair'.
Julia says this residency will help her satisfy her current obsession for developing works in threes - "it just seems like a poetic finish."
The next show, whatever form it takes, will complete the triptych that includes Power Ballad created in 2016 and If there's not dancing at the revolution I'm not coming made in 2015 with director Virginia Frankovich.
About Power Ballad
"It's a real good time," says Julia. "it's about gender and language and there's layers of research and feminist linguistics." There's also karaoke and it's funny, "and a woman screams on stage for a really long time.
"When I watch work all I want to see is women being angry, it brings me joy!
"Nisha refers to it as our demon child - it's dark, funny and very optimistic, and it's pointing to the possibility for change."
Book tickets for Power Ballad (Fundraiser Season), Thursday 12 and Friday 13 April at Q Theatre.