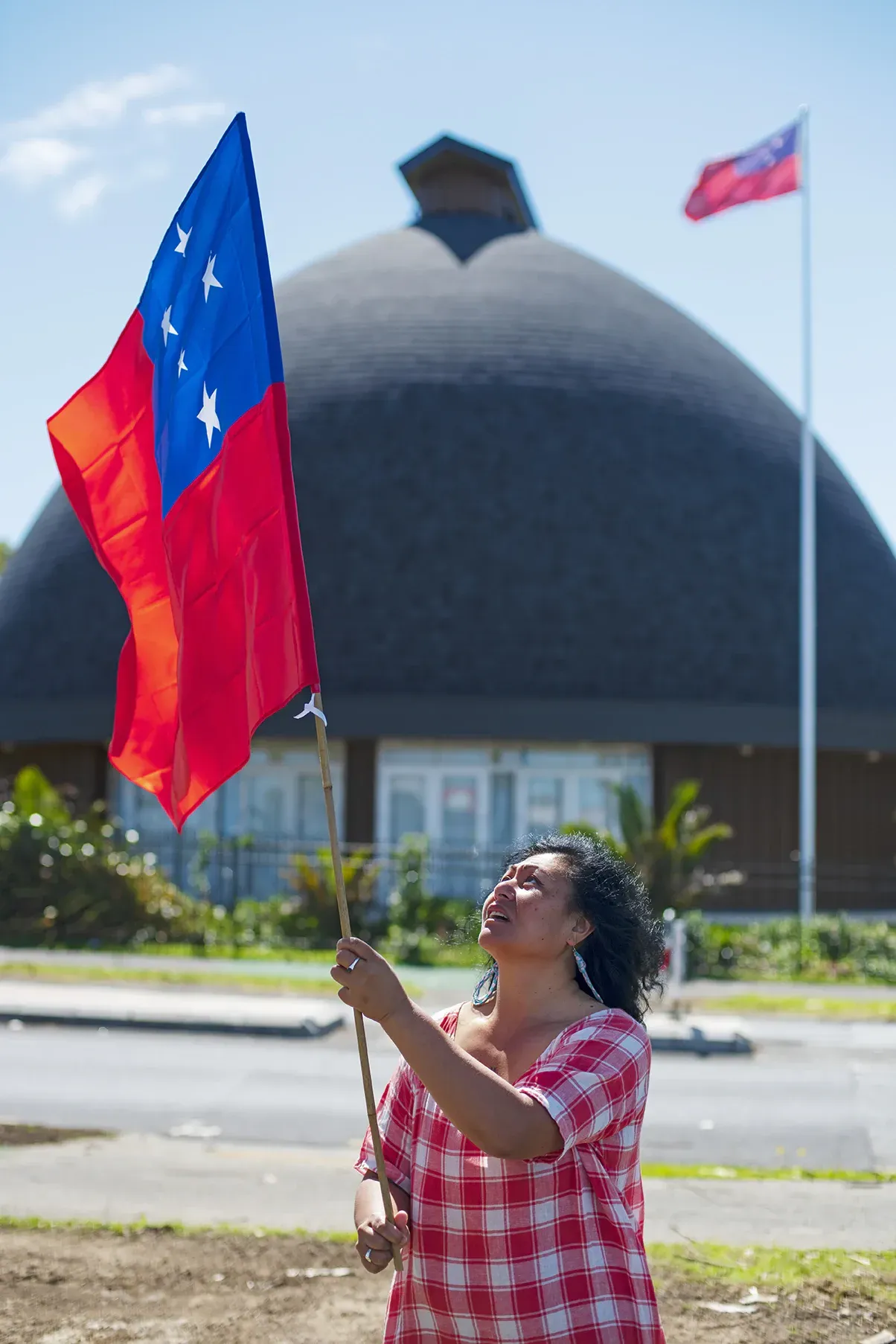 Andy Leleisi'uao has earned a position of huge respect within the creative community.
The Senior Pacific Artist recipient at the 2021 Creative NZ Arts Pasifika Awards, his work and iconography speaks strongly to his own personal experiences - and has exhibited in throughout Aotearoa and in Australia, Rarotonga, Germany, Taiwan, and the USA.
Leleisi'uao is passionate about his heritage as a New Zealand born Samoan - and is seeking to bring awareness of an important date in the history of his two homelands.
On 28 December each year, I gather with alternating Pacific creatives including Terry Faleono, Raymond Sagapolutele, Sylvia Marsters Vaimaila Urale, Benjamin Work, Iokapeka Magele-Suamasi and other friends to reflect on one poignant day, immortalised in Samoan and New Zealand history.
We stand with signs and Samoan flags at the main roundabout at the Mangere Town Centre to commemorate what is known as 'Black Saturday' - a tragic event which indirectly led to Samoa's independence in 1962.
We've been doing this since 2016 and we'll be doing it again this year.
This is a significant date for all Samoans. On this date in 1929 in Apia, Samoa, the governing New Zealand Administrator ordered the military police to open fire upon a group of non-violent marchers known as The Mau.
The leader, Tupua Tamasese Lealofi III, was also shot and as he lay dying his last words were, 'My blood has been spilt for Samoa. I am proud to give it. Do not think of avenging it, as it was spilt in peace. If I die, peace must be maintained at any price.'
In total, eleven Samoans were killed as well as a New Zealand police officer, many others were injured.
It's a day that has an irrevocable impact between Samoa and New Zealand relations. One that many do not know about.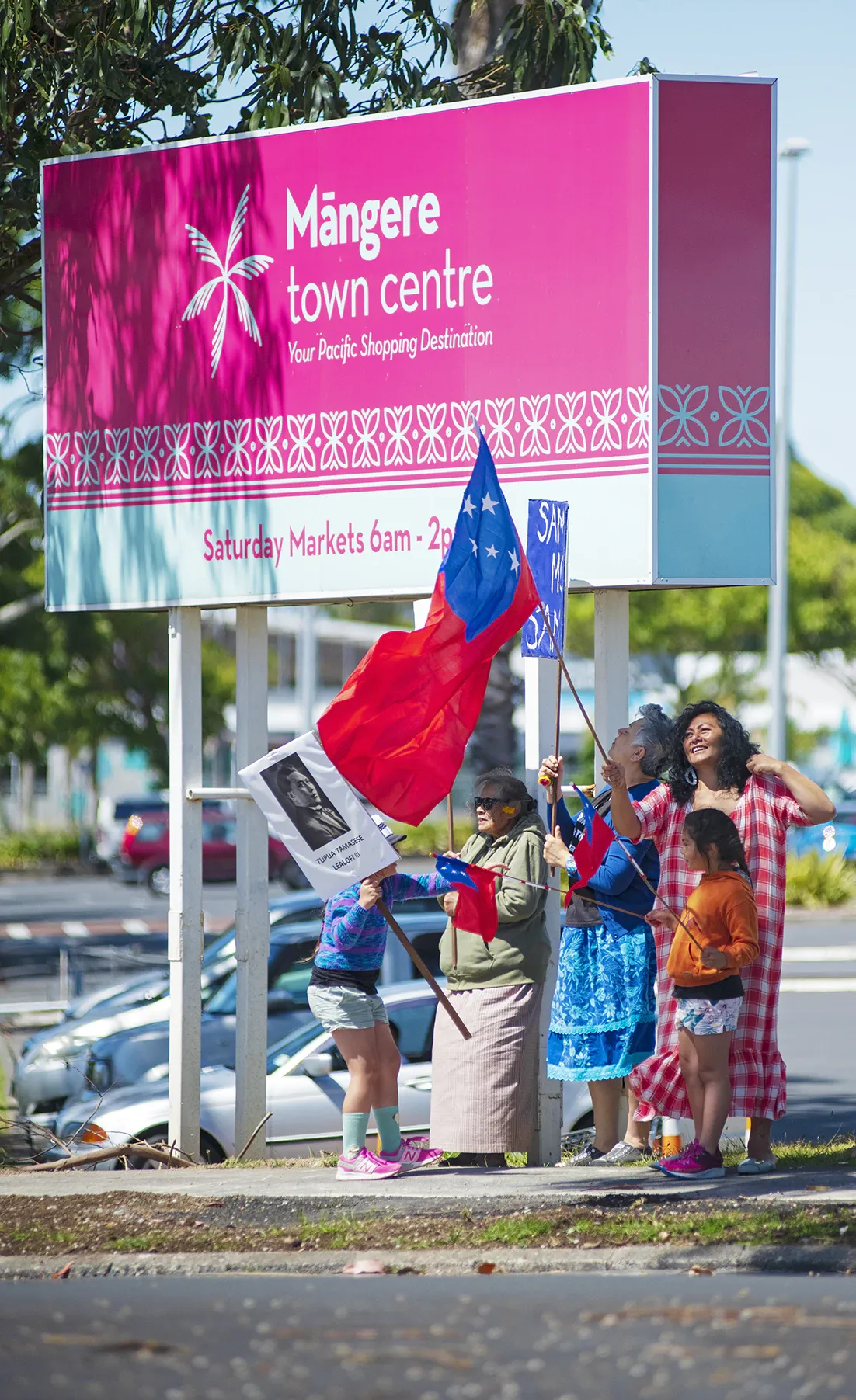 Black Saturday commemorations in Mangere. Photo: Raymond Sagapolutele.
I want to help change that – and I believe it's time to put that up in lights.
Every few years, I write to Skycity with the request to consider projecting the colours of the Samoan flag (red and blue) onto the Sky Tower on the night of the 28 December. Even though my request meets their criteria, it's constantly declined.
So I'm calling on those who call the shots to help bring this important date to the attention of the wider community. An endorsement of the ever-growing acceptance of Pacific culture and heritage into Aotearoa.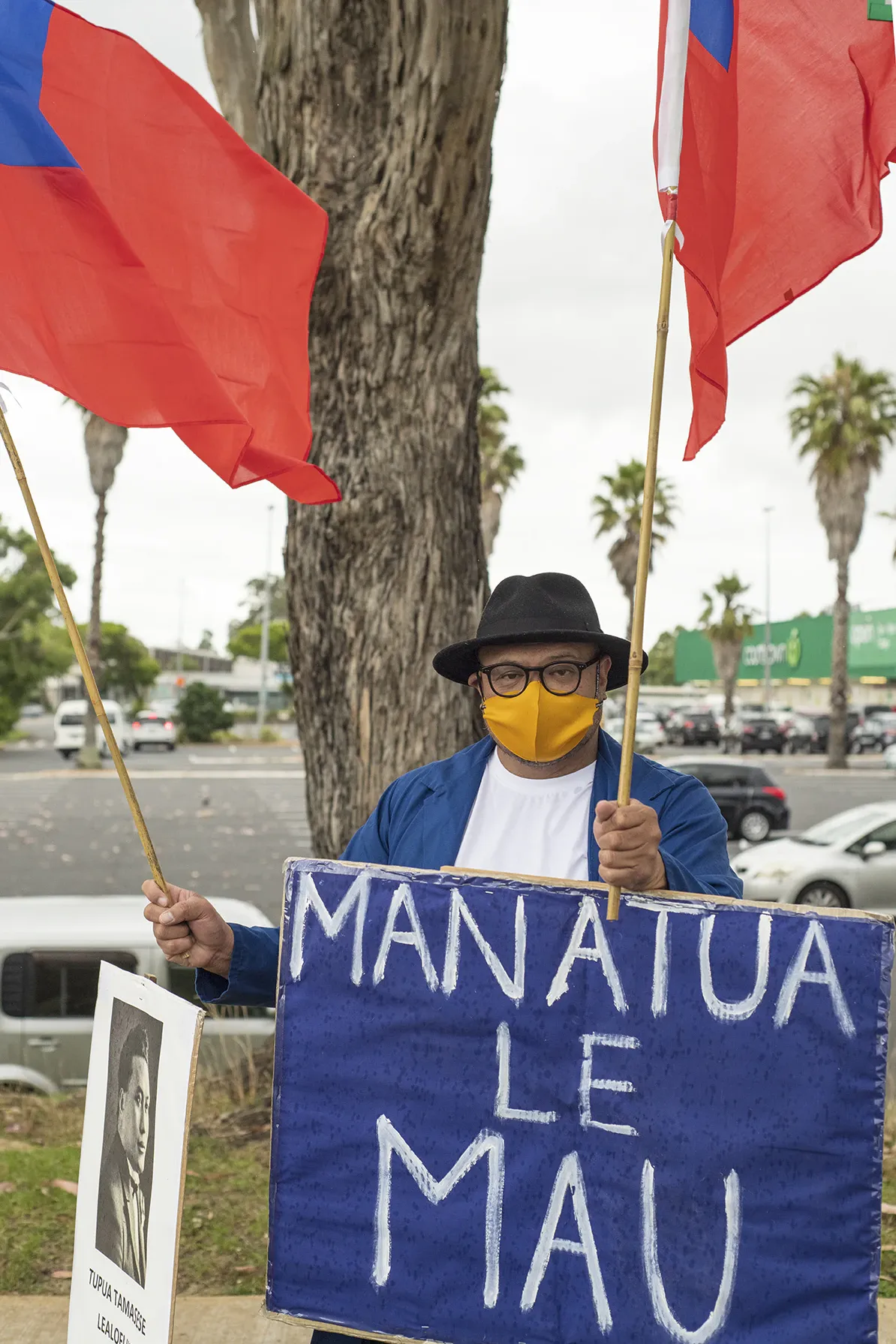 Black Saturday commemorations in Mangere. Photo: Raymond Sagapolutele.
This proposal is not a social/political statement or a protest - nor is there any intent to lay blame or involve any ill will. It is a sad tragedy and it is a shared sad tragedy.
For one poignant December evening under the Southern Cross, let's enlighten, unite and remind one another that courage, resilience, empathy, kindness, respect and optimism can also stem from adversities of our shared past.
Skycity Tower offers a unique visual opportunity, to be a symbolism of goodwill - a beacon of solidarity between Aotearoa and Samoa.
My friends and I will be out there again this year with our signs and flags because what happened on that particular day will always have meaning to us.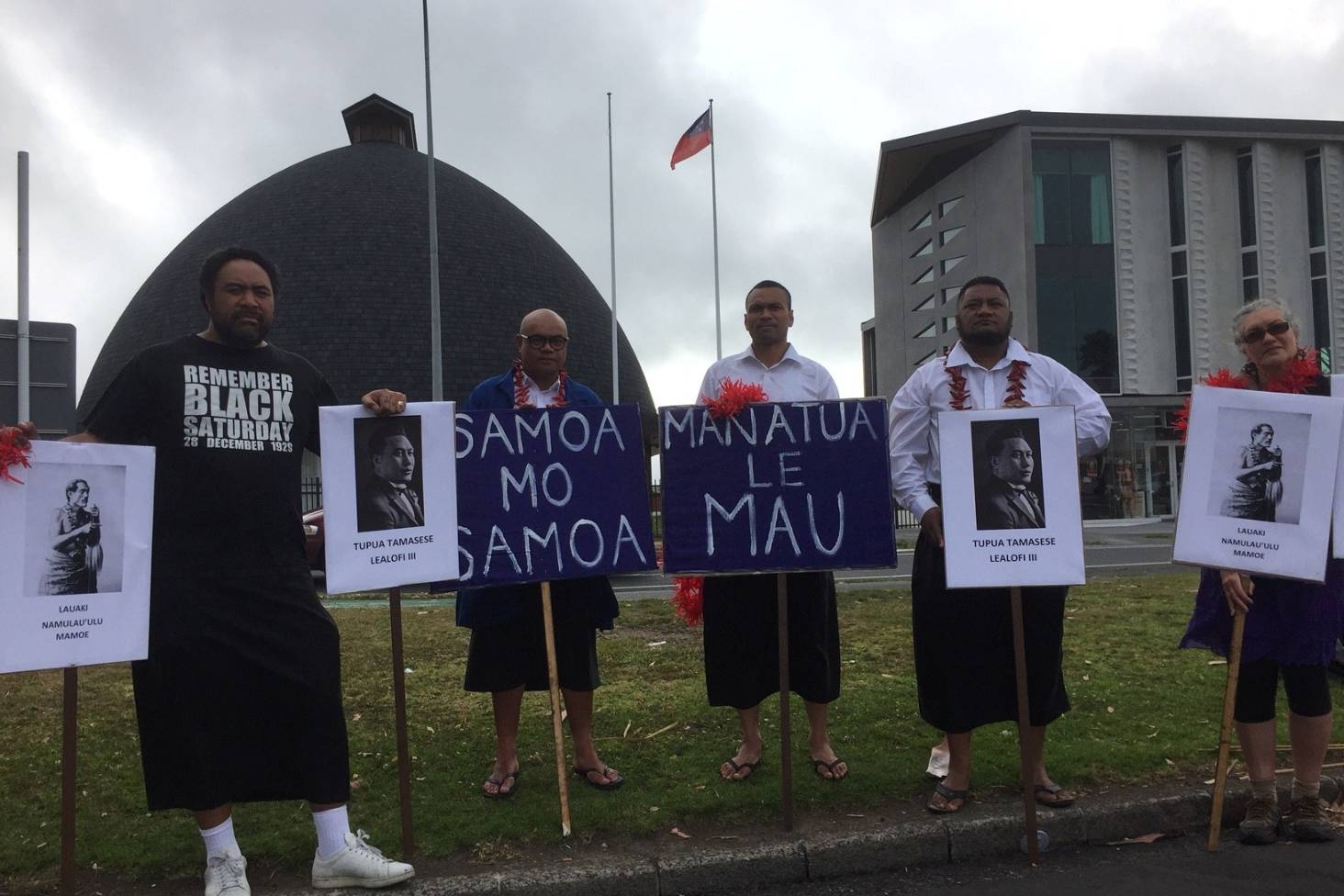 Black Saturday commemorations in Mangere. Photo: Raymond Sagapolutele.