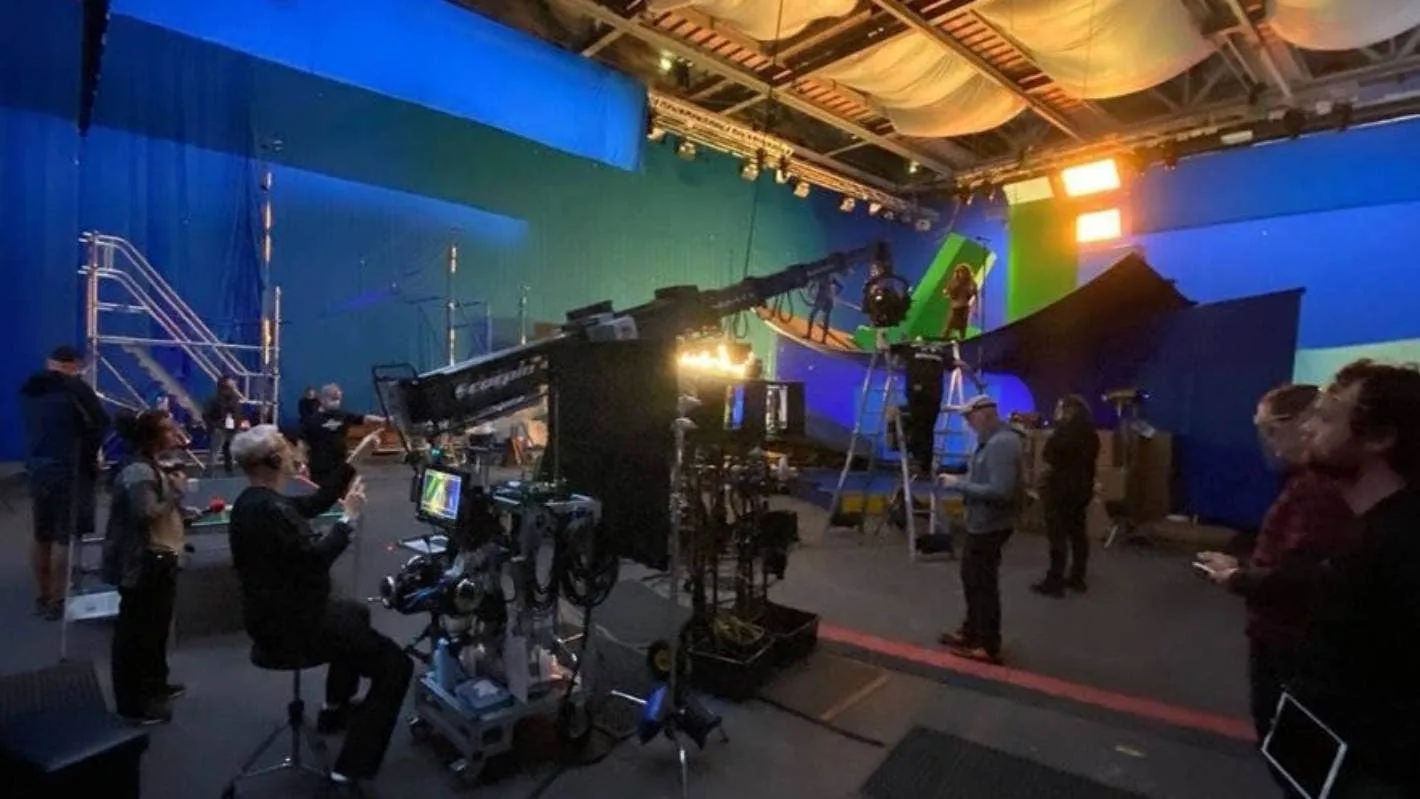 Tall poppy syndrome is alive and well in New Zealand.
I know - huge shock. I'll alert the media.
Well, actually, that's part of the problem on this occasion.
The Screen Production And Development Association (SPADA) have felt the need to step up to clear the latest bout of what they call misconceptions towards the New Zealand Screen Production Grant (NZSPG).
More of an incentive and rebate than a grant - which probably doesn't help the issue - the NZSPG has oft been a target of media headlines and used for political point scoring.
Under the head-turning headline of "Avatar sequels have seen taxpayers fork out $140 million so far" - NZME's story was driven by the New Zealand Film Commission's figures released on what had been paid back in subsidies, second of all time behind only the Hobbit movies.
ACT Deputy Leader Brooke van Velden compared the rebate to what is given to the Breast Cancer Foundation and called it a "slap in the face".
Comparisons like that are - of course - going to make an emotional impact.
But just as they have countless times before, SPADA responded to this latest slight of the NZSPG with a statement.
"The story completely ignores the fact that the NZSPG is a money back incentive. Rather than large amounts of taxpayer money being given to projects, the NZSPG is triggered by a production's spend in New Zealand. In simple terms, it's like when you spend $100 in a shop, and they give you $20 back, as an incentive to buy. They've still got the $80 dollars. (TBI note - in case you're lost, NZ economy is the shop!).
"Large international screen projects like Avatar have brought millions of dollars into the New Zealand economy, money that would be lost if, as ACT Deputy Leader Brooke van Velden is quoted as saying, we stopped paying out the NZSPG.
"van Velden's quote 'Every dollar that's spent on a subsidy for [the] Hollywood elite is a dollar that's not spent somewhere else in our economy,' is completely misguided.
"Without the NZSPG and the productions that it brings here, the New Zealand economy would, in fact, lose millions of dollars."
NZSPG a "game changer"
So how does the NZSPG work and why is it so important?
The Big Idea approached SPADA President Irene Gardiner to give a more detailed explanation of why the NZSPG is such an integral part of the Aotearoa creative community.
Gardiner expands "the New Zealand screen sector is a $3 billion industry, and approximately $1 billion of that is from production. It employs between 15,000 and 20,000 people. SPADA is really grateful that successive governments have been supportive of our industry.
"SPADA considers the NZSPG to have been a game-changer for our sector, and thinks it is vital that it remains in place and nothing is done to reduce its effectiveness. While some of our producer members work mainly on international productions, and others work mainly on domestic, we agree that both are important to the screen industry - they work together as an ecosystem.
"International productions working here bring significant money into the local economy, and they help the domestic production sector by creating infrastructure, specialist experience, training, and continuity of work for screen sector personnel.
"Domestic production also contributes to our economy but - perhaps even more importantly - it contributes to Aotearoa's cultural wellbeing and our sense of national identity. Nothing should be done that upsets the balance between domestic and international production.
Irene Gardiner. Photo: Supplied.
"We are currently at a pivotal place in terms of our producers starting to make strong inroads into the international co-production area. We're getting our shows - our New Zealand stories - to the world. We're creating our own valuable IP.
"The NZSPG has been the major contributor to this - helped along recently by the NZ Film Commision/NZ On Air/Te Māngai Pāho's Premium Fund initiative.
"It goes without saying that now would not be the time to change anything that could negatively affect this.
"Rather than the massive frustration of having to constantly explain to media and opposition MPs that the NZSPG is not just taxpayer dollars out, it's millions more dollars in - it would be great to be able to have an actual nuanced conversation about the NZSPG and whether it could be made to work even better than it does now - some simple tweaks to help local production more.
"This could include making NZOA money accessible along with NZSPG money for other genres beyond children's and animation as now, asking international productions to contribute to the domestic sector via training programmes, or perhaps a (reasonable) quota of NZ actors, directors, writers, and heads of department.
"But instead of getting to have this more constructive and thoughtful conversation, we're constantly having to explain that the international NZSPG is an incentive for productions to shoot here, not a big pot of free money being given to Hollywood luvvies.
"It's a 20 per cent rebate on money spent here, just like when a retail company gives you something back for a big spend with them.
Scene from Avatar. Image: 20th Century Studios.
"The taxpayer money that goes out is massively outweighed by the money that comes into the NZ economy - isn't that what we want, industries that make money for us all? Why would we want to lose all of that money? It would be so short-sighted.
"It's not just screen workers and equipment that money gets spent on, it's caterers, transport operators, and all kinds of other local companies. And that's not even mentioning the impact on NZ tourism, and the cultural/national identity value, and all the additional things beyond just economic impact.
"For the media and politicians to baldly state that international productions would come here anyway for our scenery and our excellent crew members, is just nonsense.
"It would be lovely to think that might be the case, but screen incentives are an international screen industry standard, and you can't attract international productions without them. They just won't come here. That whole part of our industry would dry up overnight, with a very negative impact on the NZ economy, and our local production sector."
Anyone in favour of removing the NZSPG should perhaps pay attention to what's happening to the Czech Republic's film industry, after their government suspended film production incentives earlier this year.
After citing record profits for the industry of $505 million, Variety now describes the market for international shoots as "on the edge of a precipice."
So while it may seem like an easy target for media and opposition political parties, NZSPG's role in keeping the film industry thriving - even during the most troubling periods - shouldn't be underestimated.