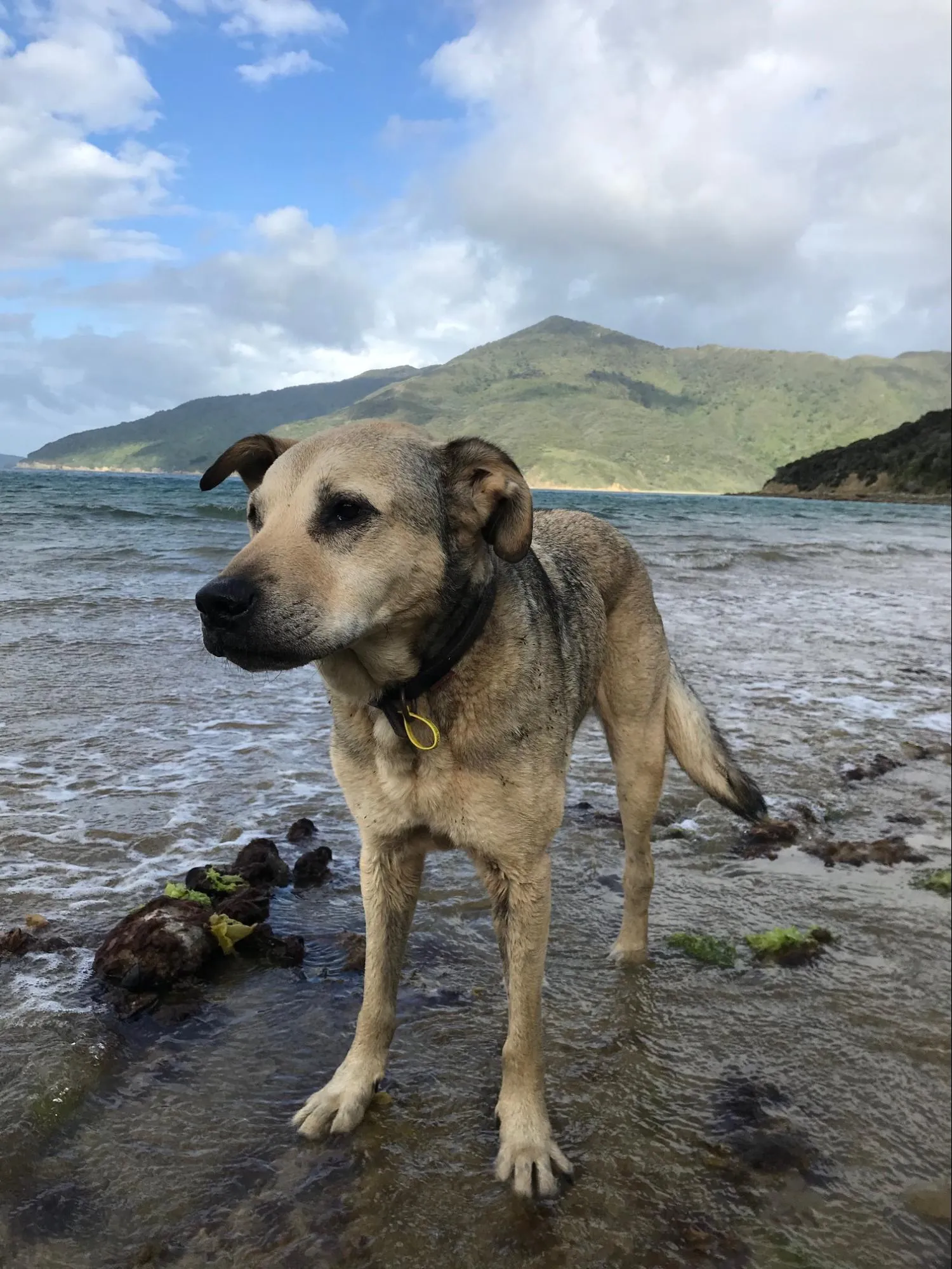 The days of visiting galleries and exhibitions are temporarily on hold. The lost opportunity to get motivation from walking through new spaces and soaking in different works is a void The Big Idea wants to help fill.
Our 'House Visits' series takes you into the homes and working spaces of people in the creative world, to see what they have collected on their travels, what it means to them and what they're using as inspiration inside their own four walls.
Tim Ward - Wellington
I like making things happen.
Until life and bills came along, all I used to do was think of a new bar or club I wanted to open and I would just go headlong into doing it. Concept, build, marketing everything. In those early days, I had no training or experience and I got to just make shit up as I went along. Recently someone new to me said they liked being around me because I brought with me an energy they wanted to be around and keep being a part of it. I guess this is enthusiasm and excitement, creating stuff and sometimes not knowing exactly will be around the corner along the way.
Lately (the last 3 years) I've had the pleasure of teaming up with some super people, Olly and Cam. Olly started 121 as a party at his parents' house, Cam joined soon after and I am joined after that. It started with me just helping out here and there but the shared ambition of what we could do as a team was far greater than here and there.
121 is a lot for me to think about, guide and do. As a team, we managed to professionally deliver a first time 3-day dance music festival without any major issues, complaints or faults. There were a lot of people there from the industry, some of which couldn't quite fathom how a group of first-time festival organisers could pull it off. I love it because it is delivering exactly what I set out to do at the beginning of my career, to create environments that people love are inspired by and take benefit from.
New connections were made along the way for everyone at the festival, some of which will last a lifetime and that is immensely rewarding.
When I am not working on 121, I am helping Ziggy with our business San Fran and working on the Abandoned Brewery brand.
P.S. I know what my biggest fault is. I am a creator not a maintainer.
Beano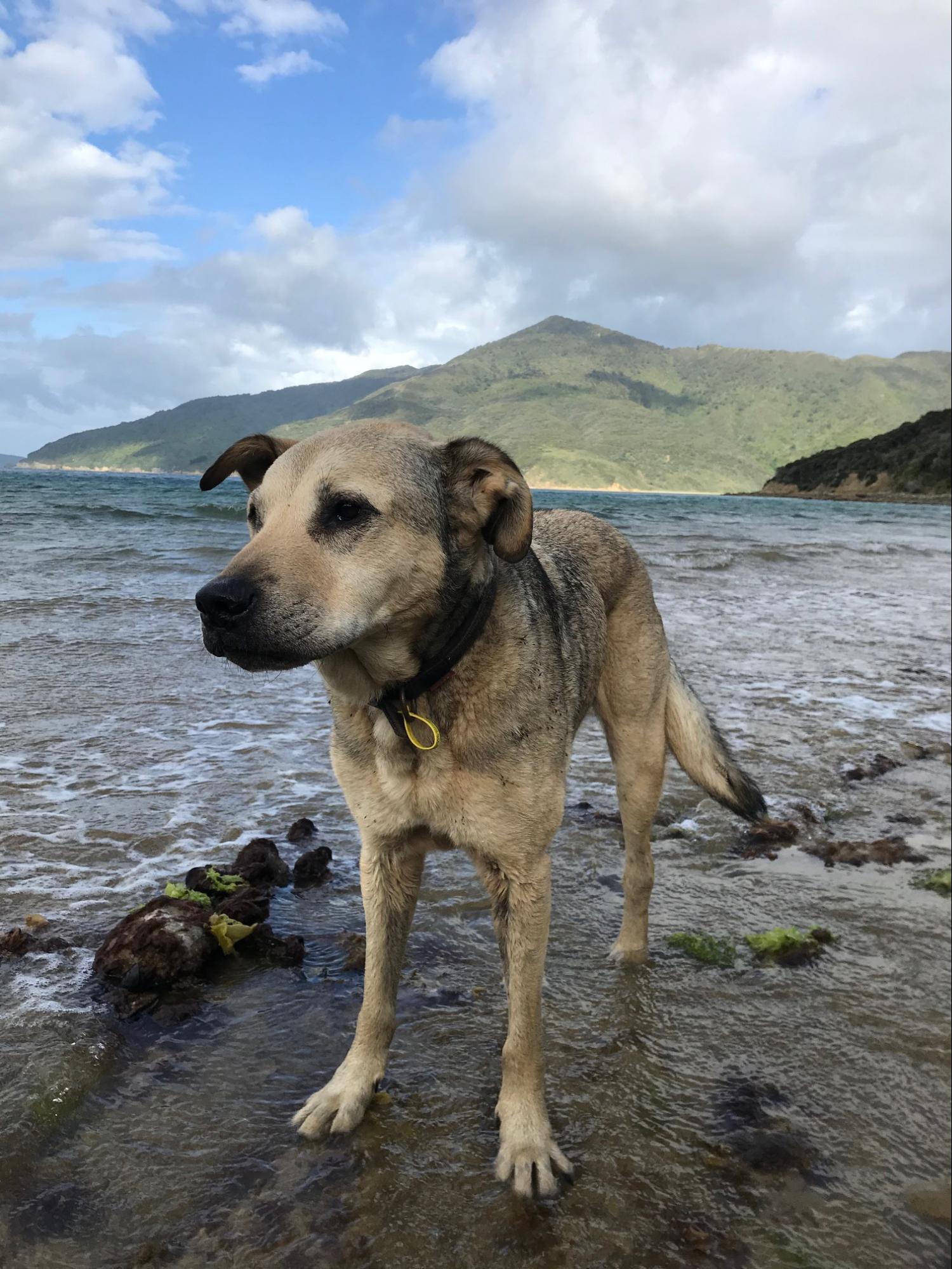 He is my second dog. My first dog was the best without a shadow of a doubt. But what makes Beano special is possibly going to sound a bit strange but here goes.
After 12 years of thinking he was not nearly as good as the first dog, I realised he had actually turned out pretty good. Maybe it is because Beano doesn't give a fuck anymore and does whatever he wants. In dog years he is like 84 and if I was 84, I reckon I would like to be like Beano. Not giving a fuck.
The Good Luck Scrolls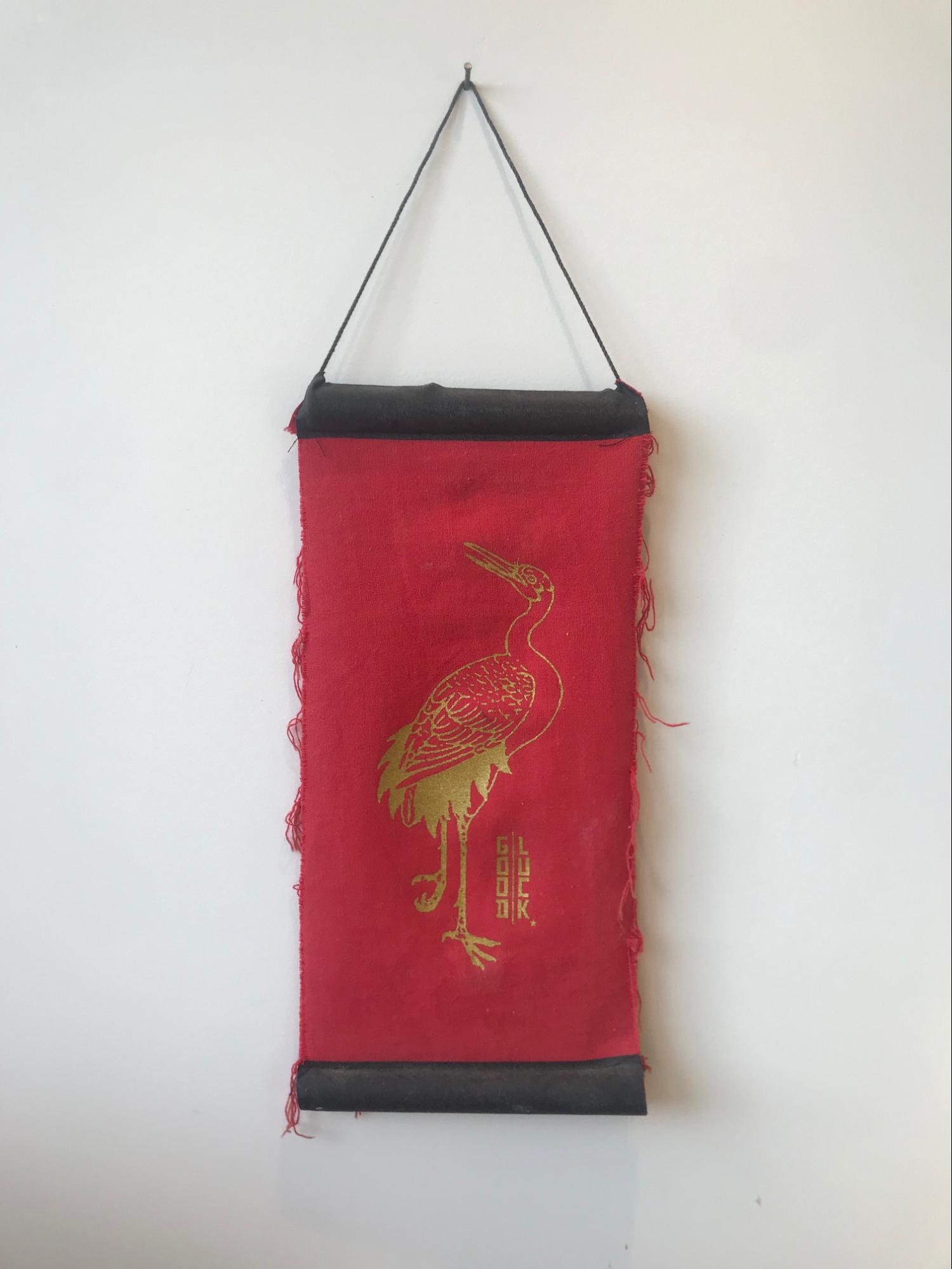 I have a bunch of these left over. I made them for a marketing campaign I did when I launched The Good Luck Bar. Good Luck bar was a club and cocktail bar with an exceptional cocktail list and most excellent dance floor. Aaron Mckirdy did the graphic design as he almost always does for my things.
The logo is screen printed on to strips of red fabric I cut up, the black is screen printed too, a quick seam, some dowelling and black string. I hung these up all down Cuba Street in random places. Everyday I hung them up and everyday they got snapped up. So I would go out and do a bunch more and they were pretty much it.
My Hammer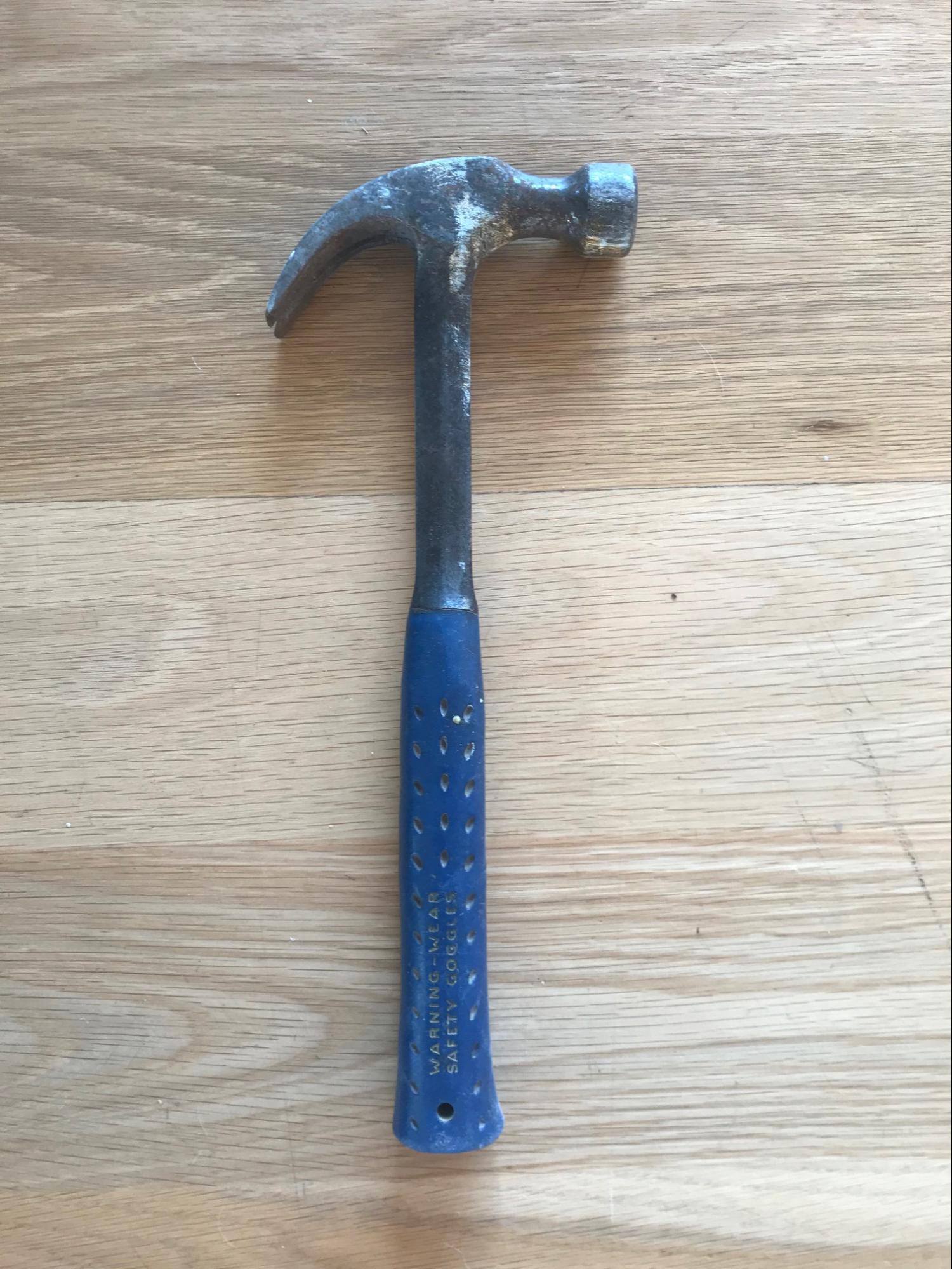 I have about three hammers (I say about only because there could be a few more but right now I could get my hands on three of them pretty quick if needed). I've always got a cheap nasty hammer for smashing some shit up, an estwing because the neck can be used as an axe if needed and they are fancy. I also have one with a wooden handle, mainly I like the last one because it is old and I like old things, generally old things last a lot longer, maybe they have more experience. The thing I really like most about my hammers is that they are very, very, very good at persuasion.
My Shell Mirror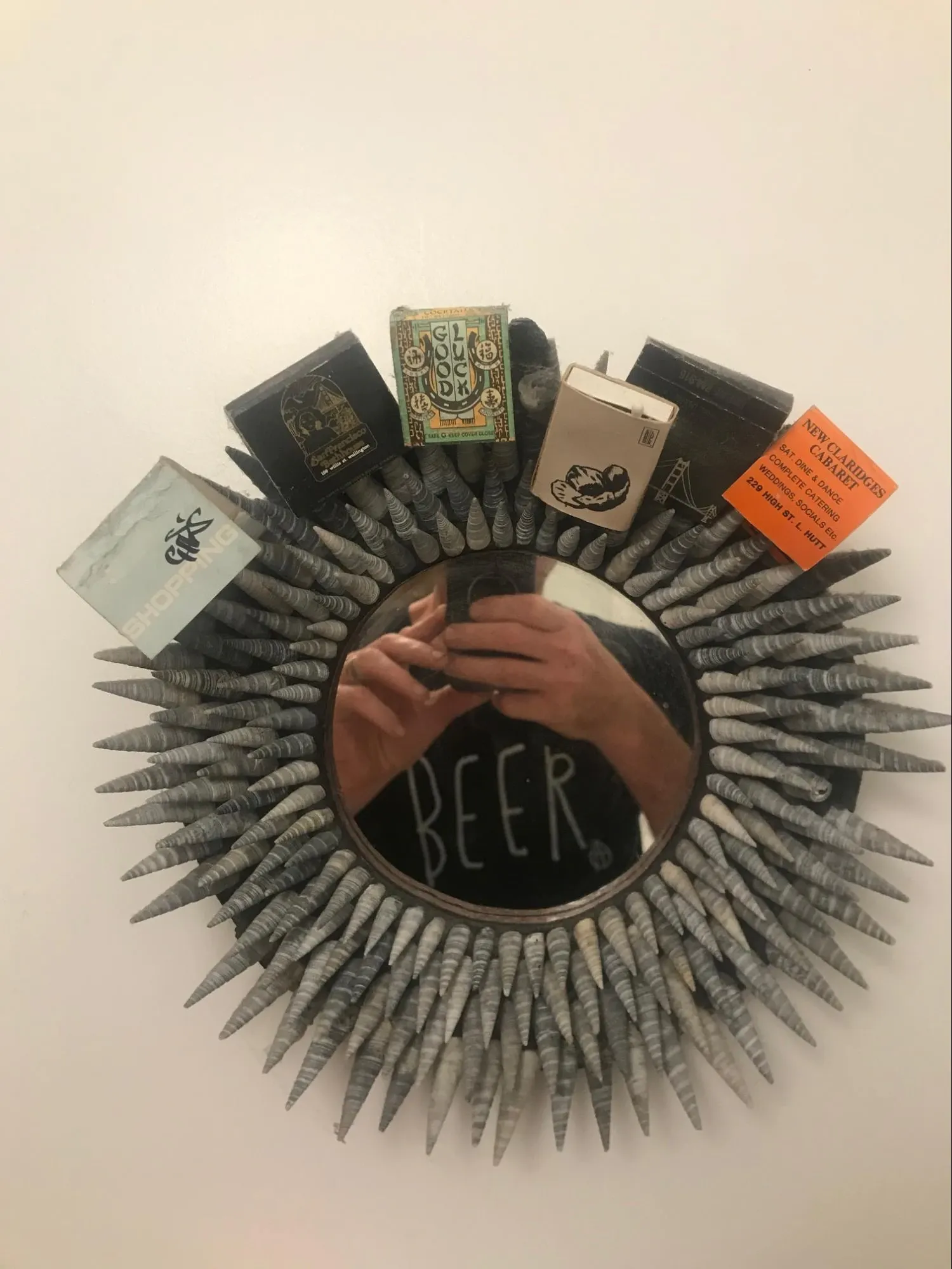 My good friend Christine Culy made this mirror and exhibited it at Deluxe on Kent Terrace Wellington. I hold some old matchboxes some of which are from bars I have owned and a few not. Just to verify that copying is a form of flattery; there are two matchboxes of bars that I copied names from and applied my own identity to. Hope that doesn't oust me as a fraud haha. It's the mirror that I love, it is very fragile and needs a bit of TLC. Christine, as far as I know, doesn't make art anymore. She should.