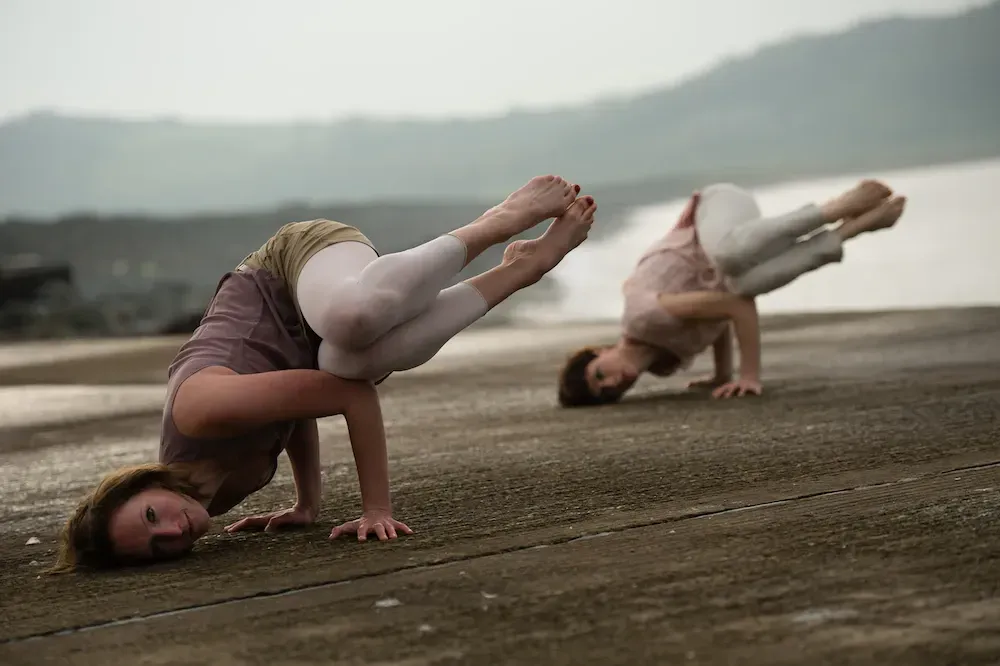 There's a little bit of magic that happens when you bring art into the great outdoors. From street theatre to flashmobs to epic community events, outdoor arts can be a phenomenally powerful thing.
I'm not just talking about that look of awe on a child's face when they see something unexpected and extraordinary, but the endless domino effect of good things that happens when we make art open and accessible.  
It was about 13 years ago when I first became disillusioned touring a contemporary dance show to theatres around the UK. I started to ask the question - how can we make these experiences more inclusive within our communities, how can we open these doors to welcome and inspire diversity in audiences? The answer - bring the art to the people!
I've since had the joy of witnessing the rewards and far-reaching benefits of free outdoor art activations, working internationally as a dancer, choreographer and mass movement director on outdoor events, from small scale festival commissions to large-scale outdoor Olympic productions.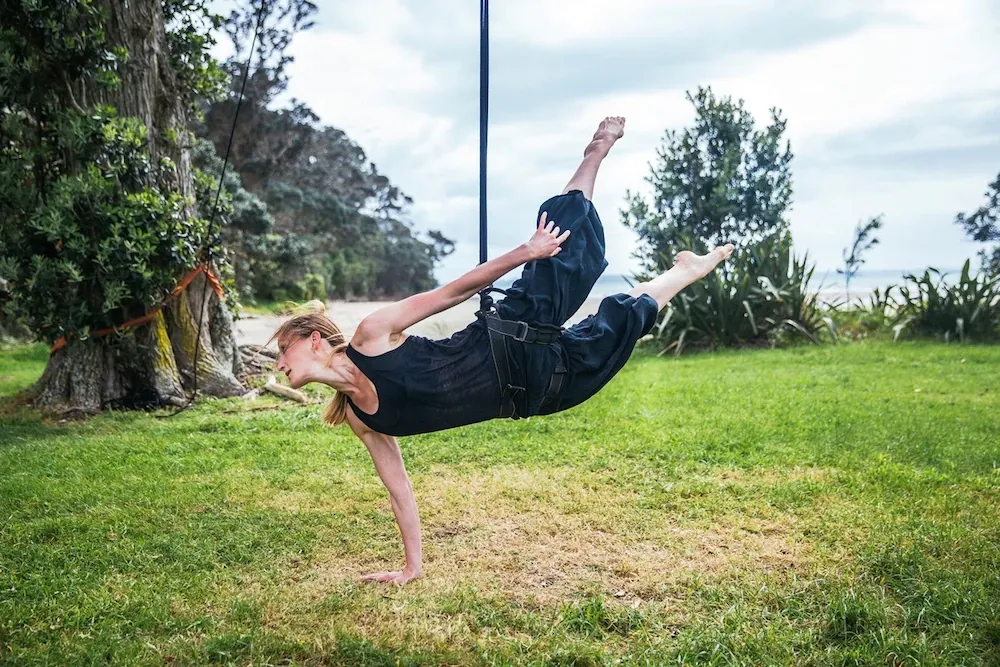 Chloe Loftus, Artist in Residence, Long Bay Regional Park, Auckland. Image supplied
Here's what it does…
It boosts the economy
Yes,  it costs money to offer high-quality outdoor art for free, but this investment by local and government organisations is repaid significantly by the additional income that is generated. There are endless research papers proving that the arts economy is worth billions as it boosts local spending, creates jobs, drives tourism and outside investments. It also attracts new audiences into our theatres, helping to keep the doors of these valuable arts community hubs open.

The Bank Heist. Image: Magenta Photography
It activates our towns and strengthens communities
When community gather and connect over a shared experience our morale and mental health get boosted and towns see increased civic engagement. Outdoor art is incredible in its capacity to access and build communities without social or financial barriers.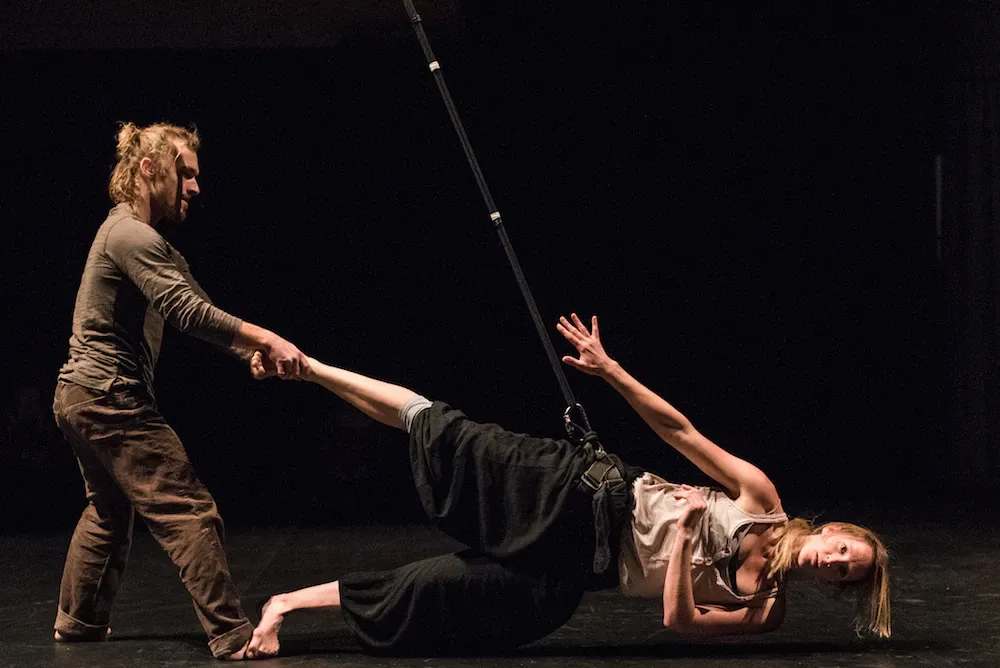 Chloe Loftus Dance - Bungee research and development image: Image credit Craig Kirkwood, dancers Chloe Loftus & Hugh Stanier
 
We learn through what we see
Early exposure to the arts improves educational outcomes and builds confidence, creativity and discipline in our children. It teaches us about empathy, creative problem solving, critical thinking and self-expression. Affordable access to great art inspires the next generation of artists to invest in their training, seeing its value within society.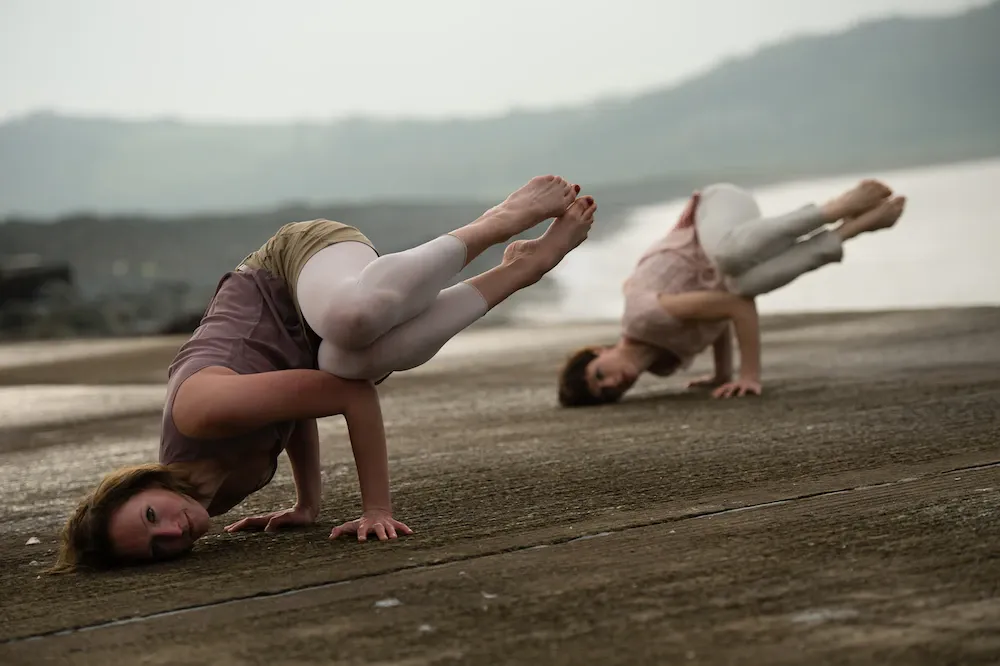 Image credit Keith Morris, dancers Chloe Loftus & Lara Ward
In her 2018 budget, Prime Minister Jacinda Ardern made this statement - "My ambition for the Arts, Culture and Heritage portfolio is threefold – to have an environment where we no longer question the value of the arts, to have young people who consider careers in the arts as viable, and for all communities to have easy access to cultural experiences."
I believe in investing in the creation of high quality and inclusive outdoor arts. I urge you… go to free arts events when they come, be inspired, get involved, be philanthropic and support the creation of free-to-access artworks, get amongst your community, reflect upon and share these powerful experiences.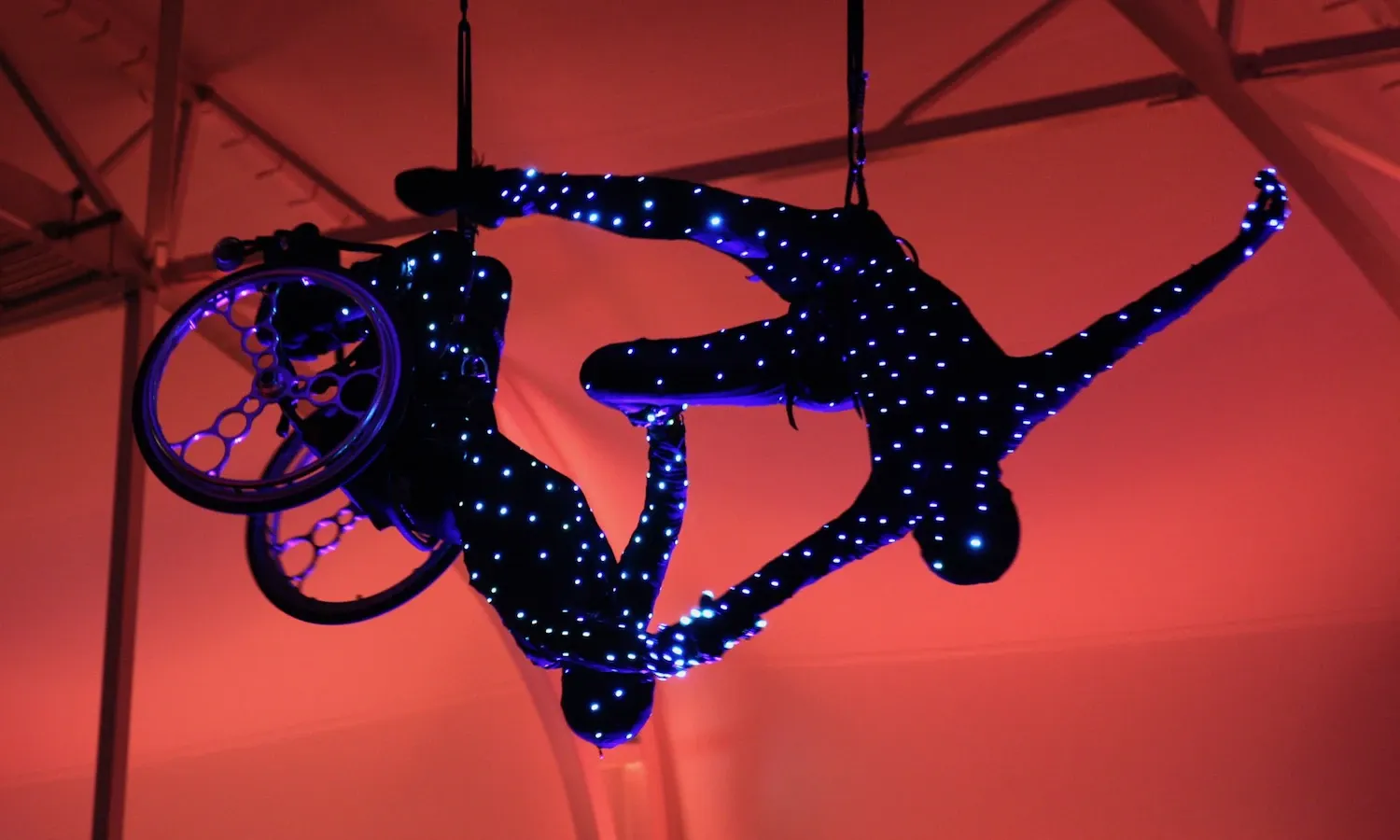 Chloe Loftus Dance for Touch Compass, performing with Rodney Bell. Image: Dave Sheriff
About Chloe:
Chloe Loftus is a choreographer, dancer and mass movement director with a mission to engage new audiences to dance. Her company, Chloe Loftus Dance, creates vibrant and accessible dance-theatre productions, specialising in outdoor, site-specific creations and large-scale choreographic events. Her upcoming work includes a new work for Touch Compass Dance Trust, co-choreographed with Rodney Bell for InMotion Matariki (Auckland, 6th July 2019): this outdoor visual spectacle performed by an exceptional inclusive cast reflects on kaitiakitanga and human's relationship with our oceans. Moreover, Chloe is on the road for the ongoing tour of The Arboreal Aerialist and her new outdoor work, Herelessness, featuring bungee-assisted dance, will premiere at Nelson Arts Festival in October 2019