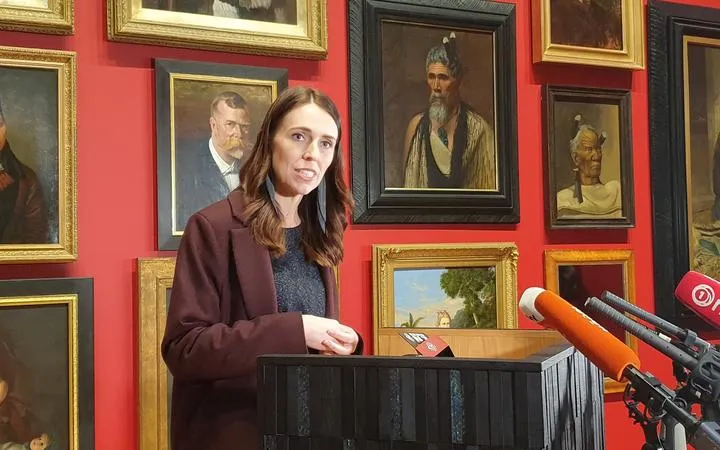 Talk about a cliffhanger.
The story of our government releasing the 2020 Arts Budget in its entirety has all the hallmarks of an arresting drama or viral Netflix series. The first two episodes were a hodge-podge of intrigue, confusion, disappointment and frustration which gave way to final scenes of realisations, elation and a sense of hope for the future.
But unlike an on-demand mini-series that can usually be consumed in a sitting, Aotearoa's arts sector had to wait over two weeks for the final episode of our budget saga.
So was it worth it? We tune into a range of reactions.
But first, let's recap.
Episode 1 - Budget Day Looms
On 14 May, New Zealanders up and down the country made themselves a cup of tea and gathered around their TVs, laptops or cellphones or switched on Radio New Zealand to listen in to the 2020 budget announcements. Given that this budget was being announced in the wake of COVID-19, it had a lot riding on it. Our government announced a historic $50 billion package designed to soften the inevitable blows that will be felt by all sectors and all people in the weeks, months and years to come.
Their initial announcement did not include a complete arts budget. But it offered the following on the day:

$20m over two years to mātauranga Māori initiatives to support iwi, hapū, whānau and Māori communities with projects that will protect their mātauranga and taonga from the impact and ongoing threat of COVID-19

A further $2.4 m over two years to Te Matatini to deliver regional Kapa Haka competitions and the 2021 National Festival

$12 m over 3 years to support Pasifika festivals across New Zealand

$10m to establish a New Zealand Fale Malae, with $2m available immediately to support initial planning and consent work

Further details were to be announced in the coming days.
There was a sense of hope, buoyed by the discussions the creative community has had over the lockdown period courtesy of the likes of the PANNZ hui. Now, it seemed, was the time to reconsider the artistic ecology in Aotearoa. To make fundamental changes to funding models, to shift our community from societal fringes into the mainstream, into classrooms, rehabilitation centres, parliament. To encourage true diversity. For the sector to be recognised and recompensed for the role it plays in shaping society, not to mention the substantial data that highlights the ties between wellbeing and the arts.

Photo: RNZ / Yvette McCullough
Episode 2 - Te Papa
Scene: It is 28 May 2020. Two weeks after the government promised an arts package in "a few days". Prime Minister Jacinda Ardern approaches the lectern in the newly reopened Te Papa Tongarewa.
The cultural sector was amongst the worst hit by the global pandemic," she says.
"Museums, galleries and heritage sites closed, and individual artists and arts organisations like dance and theatre companies saw their incomes decimated almost overnight.
"Funding announced today will help them get back on their feet," asserted Ardern. "New jobs will be created, and the sector will innovate and connect with new audiences."
With that, the government announced a $95 million budget for the Arts including:
$25 million for Creative New Zealand to support artists, creative practitioners and art organisations

$2m for museums, galleries and heritage as part of a hardship fund

$8m to Te Papa Tongarewa

$2m to the Royal New Zealand Ballet

$32m to Ngā Taonga Sound & Vision

$4m to Waitangi National Trust Board

$11m to Heritage New Zealand Pouhere Taonga

$1.4 million to Antarctic Heritage Trust

Episode 3 - Grumblings and Discontent

Scene: Social media platforms and media outlets across Aotearoa.
With this initial announcement, it looked as though the New Zealand arts sector was destined to get considerably less than our sports sector ($265 million) and only a little more than our racing sector ($72 million).
Lynn Freeman observed that there "were no exciting new arts initiatives that were disappointing quite a few people, that the Minster is letting these existing institutions essentially take the lead but no doubt this money is badly needed by the arts sector" in an interview on Radio New Zealand.
Online, there was a sense that the money was "limited" but it was what was done with it that was the key. Tim Walker tweeted:
Auckland University's Centre for Arts and Social Transformation director Prof. Peter O'Connor said in an interview with Radio New Zealand that then-announcement of $95 million "lacks a plan"
Overwhelmingly, there was a sense of disappointment in the structural and financial status quo remaining unchallenged. Frustration that the arts had been maligned in favour of sports, despite its wellbeing benefits being on par. That an opportunity to reshape integral elements of our country's artistic ecology had been lost (again).
But that was about to change.
Episode 4 - Napier
Scene: Two days later in Napier, the Art Deco capital of New Zealand. Given Art Deco is a style rooted in embracing the new, this is appropriate given what Ardern was about to announce: an additional $175 million Arts and Music recovery package.
Creative Arts Recovery and Employment Fund: $70m over three years for supporting the rebuild of the creative industries by commissioning and supporting creative projects at a national and local level

Cultural Innovation Fund: $60m over three years for a contestable fund to support new ways of operating, cross-sector partnerships, and create new ways to add value to the economy, particularly through digital exports. This will include supporting innovative approaches to Māori artforms and traditional knowledge

Cultural Capability Fund: $20m for a focus on immediate needs in response to Covid-19, such as legal services, online delivery and audience development

New Zealand Music Recovery Fund: $16.5m specifically directed towards the contemporary popular music industry (including $7.1m to boost NZ on Air's New Music programmes, $5m for a Live Music Touring Fund, $3m immediate support for safe music venues which will be administered by the NZ Music Commission, and $1.4m to help musicians recoup lost income via Outward Sounds and NZ Music Month.)

NZD $7.9 million for Careers Support for Creative Jobseekers – a program that will be progressively rolled out to support artists and creatives back into sustainable work and builds on the most successful aspects of the former Pathways to Arts and Cultural Employment (PACE) programme. This is envisaged as helping up to 2000 people over four years

$60 million over two years for the nation's libraries
(Source: RNZ)

The Prime Minister delivers the good news to Creative NZ. Photo: CNZ Facebook.
The government said it will "help protect cultural sector jobs and create new employment opportunities, build skills, knowledge and resilience, protect Māori knowledge and artforms, and continue to provide inspiration for all New Zealanders".
"These initiatives will provide hundreds of opportunities for creatives to earn income and rebuild their careers, and at a time when we have all been reminded of the importance of our creative industries" says Ardern.
It marks the biggest government investment in the arts for two decades.
Episode 5 - What Just Happened? The Roar of Applause

Scene: Social media platforms, email inboxes, phone lines
This new announcement led to a flurry of praise and relief across the sector, tempered with some measured observations being noted on platforms up and down the country.

Jonathan Young.
It was "welcomed" by Jonathan Young, National Party MP and spokesperson for the Arts.
"An estimated loss of $120m in the live music industry alone has been forecast in 2020 with over 2000 jobs being at risk in the live events sector generally. This was one of the first businesses to close its door and will be one of the last to open as, even at level 2, there are significant restrictions," he says.
"The one-off grant to Creative New Zealand, to assist retaining core arts infrastructure and deliver arts projects in communities is welcome. Added to that, the multi-year funding to the 'Cultural Sector Regeneration Fund' over the next three years will go a long way in ensuring the sector is sustainable. This funding package gives the creative industries sector an opportunity to not only recover, but to do a reset. This significant point in time offers the sector an opportunity to rethink how it can structure itself, how it can develop clearer pathways for creative careers and how increased opportunities for people to earn a good living can be delivered, especially our freelance artists and performers." Young continues.
"Creative New Zealand ought to be congratulated for their response to artist's needs, with their initial $16 million emergency response package, but more is needed and it is hoped this package will be enough to assist the sector to get back in full force as New Zealand's arts, culture and heritage sites are major attractions to domestic and international tourists and will play a very important part in our economic recovery, especially when we establish our trans-Tasman bubble" he says. "It is critical that funding is dispersed as quickly as possible throughout New Zealand to keep people, projects and organisations supported through this time, both as a provider of employment to practitioners across a range of disciplines, but also as a pillar of New Zealand's tourism industry."
Robert Gabel, Head of Waka Federation at Toi Māori observed that the funding "is intended to help the Museums, heritage sites and galleries, individual Māori artists and Māori Arts Organisations. This in turn will enable individual Māori Artists and Māori organisations to recover and revitalise from the effects of COVID-19 by assisting in the creation of jobs, creating demand for both traditional and contemporary works, developing new markets and audiences that will be predominantly local in the short term. There is now support for Iwi, Hapū and Whānau to safeguard and protect matauranga and taonga from the effects of the lockdown."
For Gabel, the announcement presents an opportunity for "projects to be initiated, educational opportunities to be taken, jobs to be created. This would enable Māori art and culture to thrive and contribute to the economic recovery and social wellbeing of Aotearoa."

Lisa Bates.
Lisa Bates, Arts Sector Governor with positions at Ngā Taonga, Royal NZ Ballet, NZSO and formerly with Regional Facilities Auckland (the organisation that governs most of the regions arts and recreational assets) says: "In an emotive Wellbeing Budget: Rebuilding Together speech, Grant Robertson told us this was the 'rainy day' spend and a once in one hundred year opportunity to do things differently from the ground up. Yesterday and today's announcements for the cultural sector establish those words in concrete. It gives "hope" for the future by marrying community building and wellbeing once and for all to the channels and voices of culture that shape and enhance our daily existence in Aotearoa".
She continues: "the decisions announced by our Prime Minister and Arts Minister this week have duly acknowledged arts and culture as part of the quilt of life. Funding for this sector has been long starved with many practitioners working under the living wage, hopefully the new allocations will finally adjust that."
For Creative New Zealand, the announcement highlighted the government's "confidence and appreciation of the role of creativity and culture in society - this investment will enable us to build on what we've delivered already under urgency" says Creative New Zealand's Arts Council Chair Michael Moynahan.
"The investment will help Creative New Zealand confidently advance planning for the next phase of the emergency response, launched in April in reply to the impact of COVID-19. Phase 1 was developed within a short timeframe and a quickly evolving COVID-19 environment. Phase 2 will be about easing out of emergency settings.
"Creative New Zealand will work with Manatū Taonga Ministry for Culture & Heritage over the coming weeks and months to understand what role Creative New Zealand can play in supporting the announced initiatives, including funding for Mātauranga Māori and Pasifika Festivals announced earlier in the month."
"We're so heartened to see this support for our wider arts and culture whānau," adds Creative New Zealand Chief Executive Stephen Wainwright. "This is new territory for most of us to navigate, with the last significant 'arts funding package' arriving 20 years ago."
Arts Commentator Mark Amery met the announcement with "relief - the initial announcement was essentially a very familiar one in line with previous governments in terms of propping up a recovery package for their established structures. While that was welcomed, there was very little sense of strategy beyond Creative New Zealand."
"The [new package] that has been announced feels surprising because there hasn't been any kind of sense of strategy or vision articulated. Yet it does feel a little like the government is scrambling to make honey out of a situation where they can finally do some good work in a difficult time for the arts - also perhaps without having articulated a strong vision for the future, which a number of us are really looking for put in place. [Those] measures that might move us in that direction and I think that's really exciting."
Amery notes that the employment fund was "very long-promised -something like a P.A.C.E scheme was Labour's policy before they were in government, [so] it's been a long wait and we hope they would've announced it without COVID-19."
But Amery is particularly excited about the Cultural Innovation Fund."The details are still extremely sketchy, but they suggest an opportunity for different people in the arts to start looking in an innovative way to ways they might operate across society from cross-sector partnerships." He says. "I am thrilled there seems to be a move towards seeing artists more embedded within the rest of society, [in a] collaborative space where the value of artists in society can be better recognised," Amery continues.
Broadly speaking, Amery believes that "the thinking behind [the budget details] needs a whole lot of unpacking - it isn't there in the three lines that have been given." While the two-week wait and double announcement was "awkward" the "numbers now stack up" - the package we were looking at [prior to the second announcement] was so far below what the sports package was...it showed no sense of really having done any groundwork in terms of strategy whereas this is at least looking clearly to further funding to support agencies - it doesn't say who, and that would be good to know [but it's a budget about] the future rather than the ambulance at the bottom of the cliff."
Peter O'Connor.
Following a similar vein, Auckland Univerisity's Peter O'Connor described the logistics of the rollout as "rather botched" and that arts advocates were "initially dismayed at the poverty of the sum invested and the lack of strategic ideas that sat behind the first announcement." However, given the second announcement "it would appear churlish in the extreme to be dismissive of the biggest single investment in the arts for nearly a generation."
He continues: "To be almost on a par with the recent government post-COVID investment in sport is a good thing. We know how badly the arts have been treated in Australia and in other parts of the world as the economic fallout has hit from the epidemic. So, to have the arts as an industry recognised as central to the economic success of the country is enormously important."
O'Connor believes that "in money terms, these are great short-term announcements for the arts - but we shouldn't be blinded by the cash." The reason being that the "deeply embedded problems that beleaguer the sector have not been addressed in any systematic approach."
He elaborates: "there is still no long-term strategy for the arts in New Zealand. For all the talk of the role of the arts and well-being it is hard to discern how these new funds will drive genuine arts collaboration for example in corrections, public and general health, mental health, youth affairs or education."
For O'Connor, futureproofing is key. "The danger always for the arts is that the tide comes in and we celebrate, but how we protect against the hard days that will come again, how we get a real sense of vision for the arts embedded across all of government policy is as vital today as it has ever been."
Editor, Author and Critic Lana Lopesi says "the acknowledgement of the arts and its national contribution by our Prime Minister is such a breath of fresh air. You could argue that any financial boost to the sector is a positive, I think." When asked about the impact it will have on New Zealand's Pasifika artists, she responds: "I'm struggling a bit to know exactly what the latest announcements will mean for Pacific artists, because the full impact on our creative communities is still unknown. However, there is so much significant Pacific taonga in our National museum, as well as all of the amazing staff who look after it all so I think anything that keeps that work going is good. Where I imagine you will see the most amount of impact for Pacific creative communities will be in that funding."
Former Arts Foundation Executive Director Simon Bowden is an Admin of the 'AA(e)-C(19)C - Aotearoa Arts and Events during the COVID-19 Crisis' Facebook group. Bowden describes the Arts Budget saga as "dramatic as a good play."
While welcome, the (initial) $25 million announced for Creative New Zealand along with other initiatives, such as Te Papa and the Film Archive, left many in the sector wondering if it was enough. We were craving evidence of the government's intelligence being applied to the arts and if it was serious about a cultural-led recovery."
However, Bowden says "everything changed when $175 million was promised the next day, it was worth celebrating. However, details are light on how the funds will be distributed and what Ministries will be responsible for meeting the objectives. I hope that the funding can be used strategically towards some kind of transformation of the arts ecology. We should ask, what can we build that will lead to a new level of sustainability for the arts? Arts communities will need a new level of co-operation to ensure for short and long term benefit. There are challenges to come, it's time to roll the sleeves up".
The full announcement was applauded across the ditch. They have been struggling with funding being stripped in their arts sector. ArtsHub ran the numbers and found that "In comparison, the Australian Federal Government's only arts-specific support package is valued at $27 million, compared to state support including $56.34 million in NSW and over $49 million in Victoria."

Tune in Next Season
This is only the beginning of a whole new unfolding drama: negotiating the arts sector in a post-COVID world. While the most significant budget boost in a generation is to be applauded, it's what we do with the money that really counts. Because if it is used correctly, there is a chance to create rejuvenating change. That takes careful planning and consultation.
But as always with the arts - we will need to be prepared to go off-script.
Stay tuned.