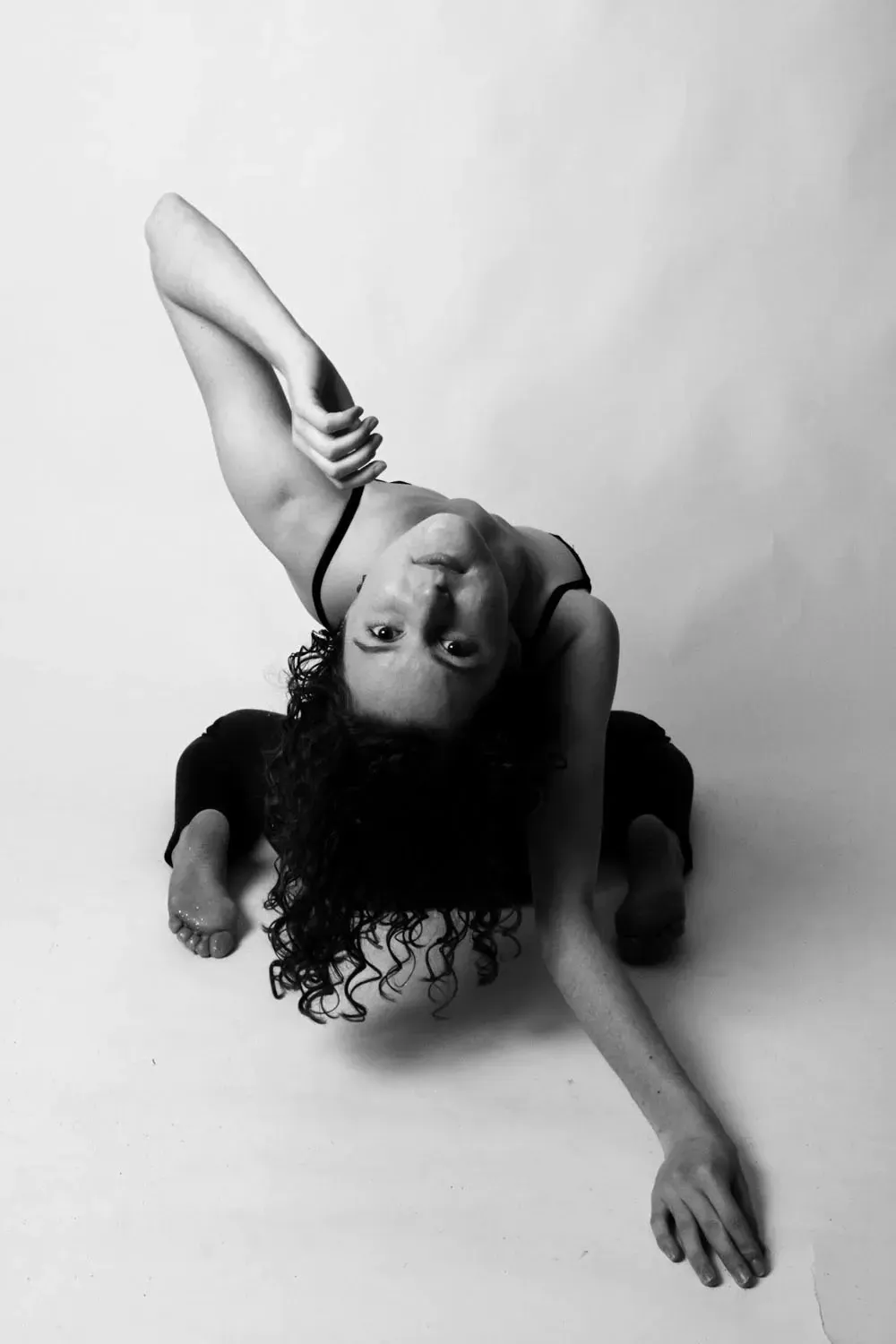 High school gymnasiums and dance studios often lie dormant and unused over the six-week long summer holidays, awaiting the return of students. Dance Aotearoa New Zealand (DANZ) with support from Geordan Wilcox, Head of Dance at St Kentigern College, decided it was time to make use of these spaces, and devised the DANZ Dance Residency. We noticed the residency advertised on The Big Idea and wanted to follow up to learn more. The residency gives independent dancers the rare opportunity to work on their practice within a supportive, fully-equipped studio environment. Caitlin Davey was the first recipient of the residency, which took place over three weeks in January, and says it was an incredibly valuable experience.
During the residency, Caitlin worked on About Others, a piece which involves dance, theatre, and audience participation.
"The basic premise of the work is that we think about other people in less complex ways than we think about ourselves, particularly those who are further away from us, or who are more different."
She'd been working on About Others for over a year, delving into research and planning some of the choreography — but in order to realise the show, she needed a studio space to work with other people, to generate the movements and finalise key concepts.
"And that's what happened during the residency… I created a full length show and developed all the material that we needed for it. It was great having the ability to play around with set material and this helped me to solidify what the show was going to be like."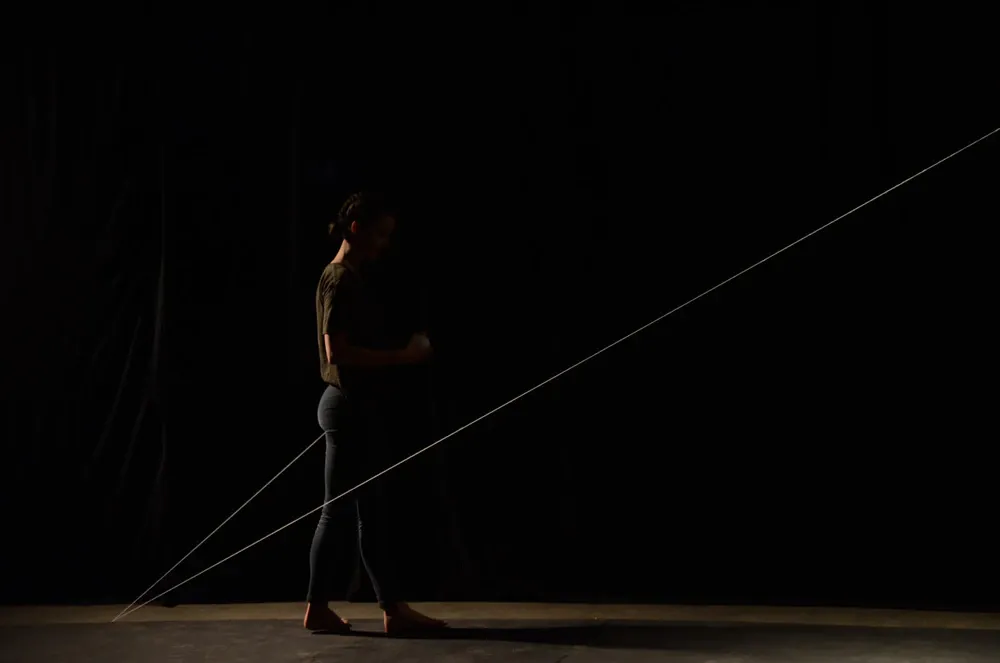 Caitlin Davey, Fabricate Sydney Fringe 2017. Photographer unknown.
A path to different methods of expression
Through the residency Caitlin discovered that drawing could be an important part of her process, and in About Others it takes centre stage.
"The whole floor during the show is covered in paper, and as the performance goes on, the paper gets covered with a map which I draw. The movements of the dancers are informed by the map, and the map is informed by the audience. It's not the same map every time; it's different depending on how the audience reacts to things."
The paper, starting out plain white, is drawn on throughout the show and as the dancers move it gets ripped up. Caitlin says the map communicates a temporary lifespan because it only lasts for the duration of one show.
"I drew a lot of maps during the residency. It was a really cool process — I got my sister (who works as an illustrator) into the studio and we played around with different map options: topographical maps, street maps, nature maps, and city block maps. We found out what was the most effective on a large scale."
About Others, the outcome of the DANZ Dance Residency, will premier to the public later this year.

Caitlin Davey, Fabricate Sydney Fringe 2017. Photographer unknown.
Never stop learning
Caitlin is currently attending ImPulsTanz in Vienna, one of the largest contemporary dance festivals in the world. The festival has a strong focus on workshops and learning, evident in their ATLAS training programme where young choreographers like Caitlin will receive a mentor and gain access to free studio space.
"I'm going for the whole month. It's really cool — I get to choose which workshops I want to do and pretty much everyone in the contemporary dance scene converges on Europe over the summer period. There are heaps of well-known choreographers and dramaturges running workshops."
In 2016 Caitlin graduated from Unitec's Bachelor of Performing and Screen Arts programme, majoring in contemporary dance, and has worked on a number of exciting projects including co-choreographing and performing in Fabricate, as well as Catacular, a dance performance held inside a cat café.
"I was a full-on dance studio child — I grew up doing a lot of ballet, and this background is very evident in the way I move. I also did dance at school under Jacqui Cesan who was a legend in the New Zealand dance scene. Since I graduated I've worked very hard to continue learning and to keep going to workshops, although there are not many in New Zealand… that's why I'm running away to Europe to find workshops like ImPulsTanz!"
Don't underestimate your day job
Caitlin advocates for creatives to get themselves a day job — one that will give you a sense of financial stability while also being flexible enough to work around your creativity and art-making.
"It has really made a difference for the kinds of explorations I have been able to make into my creative work. I wasn't stressed about having to make work that makes a profit, or be involved with paid projects, so I could just pick things that I was truly interested in. I know it is not possible for everyone to get this kind of job, but it has made a huge difference in my dance career."
When Caitlin isn't working on her own performances and projects, she works as a dance teacher at Auckland's The Dance Studio where she introduces children to the benefits of dance and creative expression.
"I'm really lucky to work for a studio who pretty much only hire professional dancers — they think we have the most relevant experience to pass on to the kids. They're very flexible and supportive when I request to have time off to attend things like festivals or workshops because that's part of what being a professional dancer means."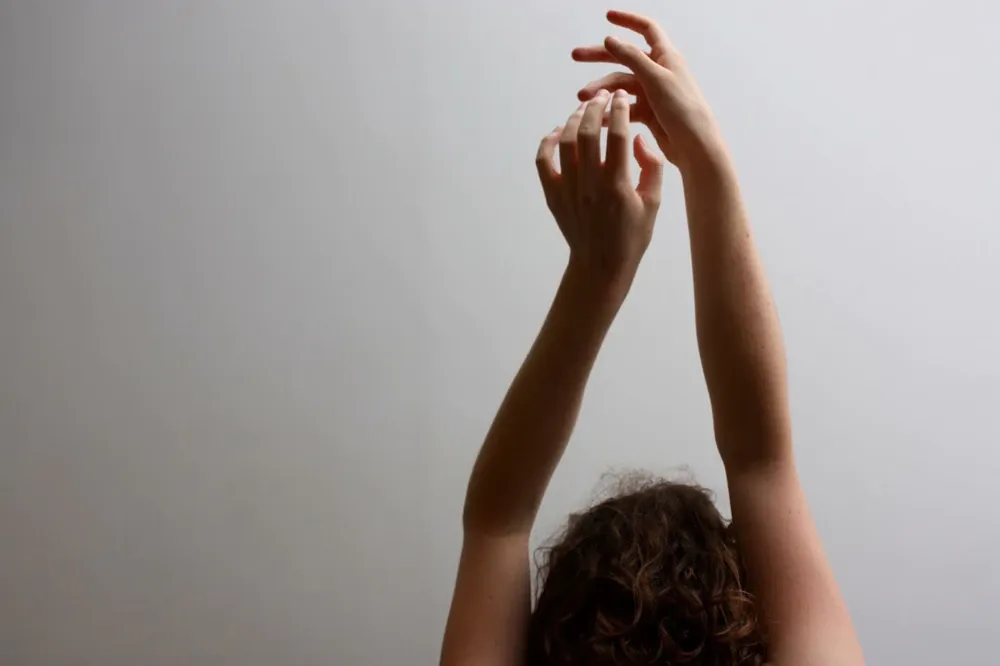 Caitlin Davey, Fabricate 2016. Photographer Lydia Connolly-Hiatt.
Knowledge can unleash creativity
Caitlin is a self-proclaimed information nerd — she thrives by collecting knowledge and learning from others or frequenting websites like YouTube to watch educational videos. Knowledge, especially the kind that might be viewed as uncreative, actually informs and inspires her creative practice.
"My choreography is really research based. I make a book for each of my projects and in the book I put down every bit of research that is related to the work I'm making. A lot of that research inspires the movements of the performance. For example, in About Others, there is one section where the dancers repeat movements over and over again…the number of times they repeat those movements is based on statistics I found about a subject within the work. Obviously the audience doesn't know that, we don't announce it, but I think it's a way to get the dancers to keep that information alive. The dancers know why they're doing the movement and it affects the way they perform."