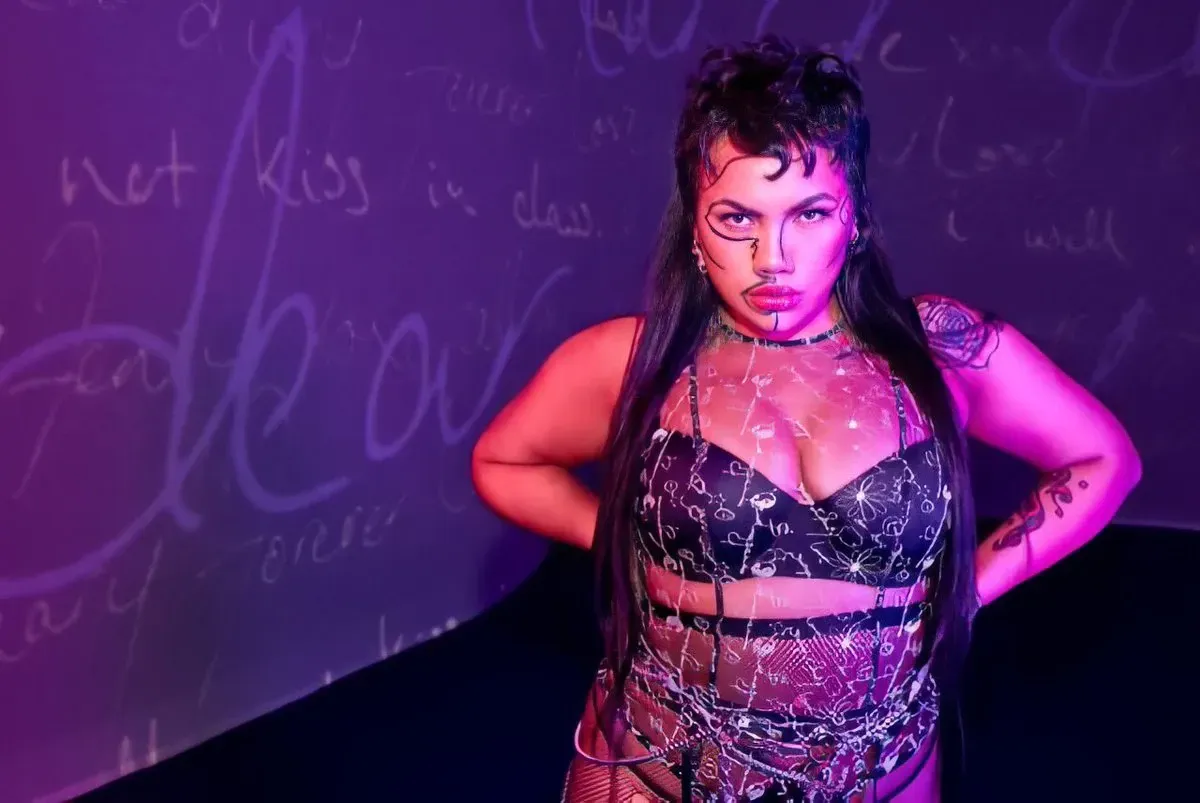 Savage reaction
Diversity and representation in the media is a frustratingly regular topic - not just within the arts but society in Aotearoa in general. Important discussions are being had about who is writing; and who or what is being written about – or more importantly, not being written about.
The latest flashpoint on this debate has been sparked by internationally acclaimed New Zealand choreographer Parris Goebel, who has received widespread acclaim for her work choreographing the dramatic runway show launching the new season of Rihanna's fashion line Savage X Fenty Vol. 2
It is her third time choreographing for the brand, which champions inclusivity and diversity. This year, Goebel worked with Lizzo, Demi Moore, Ru Paul's Drag Race Season 12 winner Jaida Essence Hall and Bella Hadid.
Vogue declared that "Parris Goebel's energetic choreography is used to great effect, bringing energy to the proceedings from the very first scene. From the minute Goebel moves across the screen in fishnet stockings and a black bustier, you know that you're in for a thrilling adventure."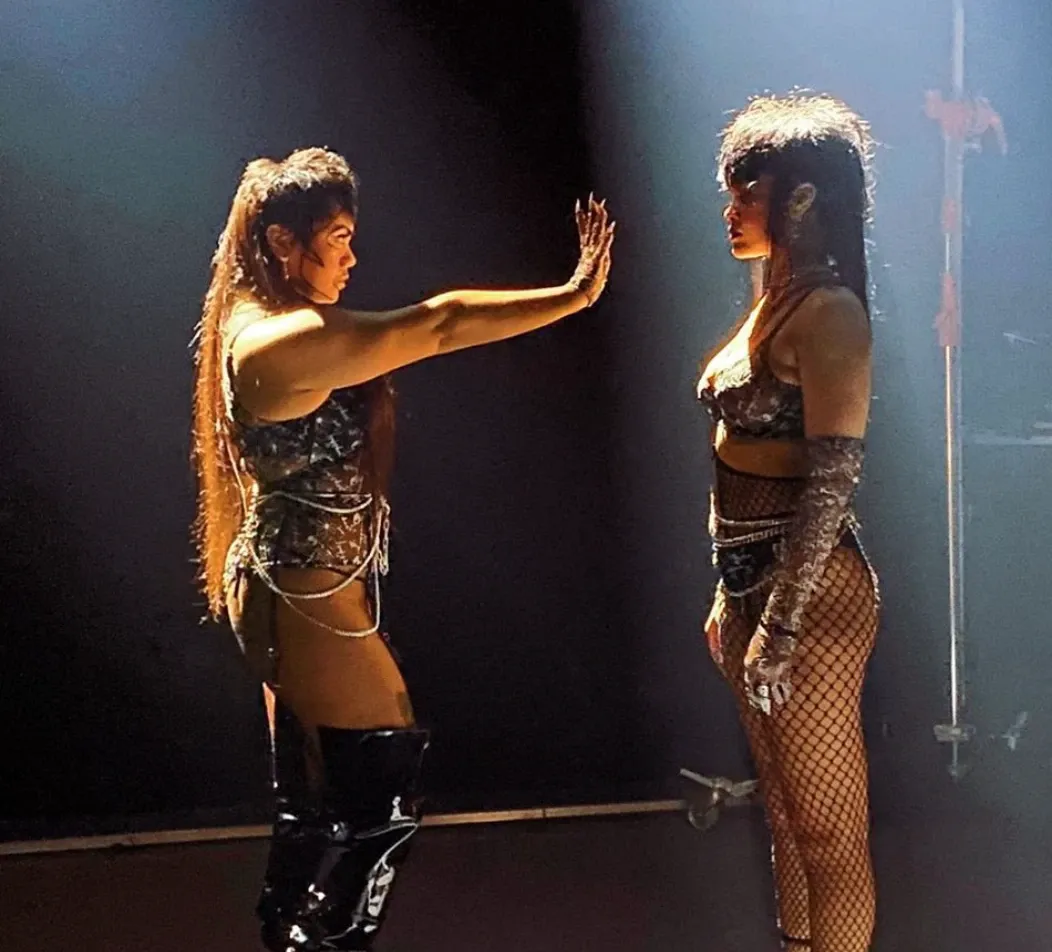 Parris Goebel facing off with Rihanna on the set of  Savage x Fenty Vol. 2. Image: @Parrisgoebel (Instagram)
Her dance troupe included nine Māori and Pāsifika dancers. Instagrammer @plantationconvos pointed out that it was "a huge achievement not just for Aotearoa but for the entire Pacific." They rightly questioned why mainstream New Zealand media was so quick to put out negative stories about South Auckland but when "Pāsifika & Māori dancers [feature] in one of the biggest fashion shows in the world choreographed by @parrisgoebel mehhh boring (doesn't align with our narrative we like to drive). If the NZ media doesn't want to uncover our UNREAL achievements, then I guess we have to do it ourselves."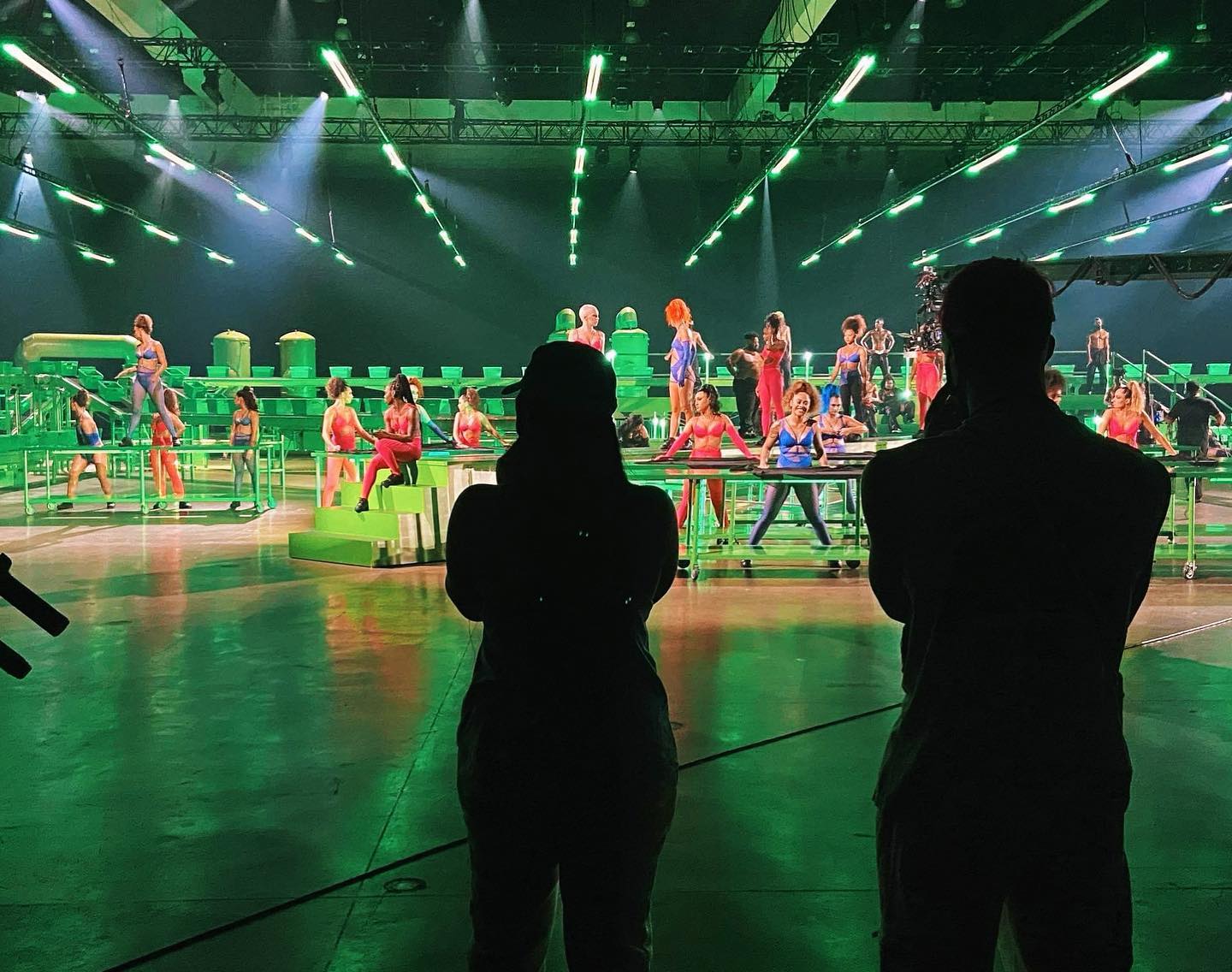 Parris Goebel overseeing the choreography on set at Savage x Fenty Vol.2. Image: @Parrisgoebel (Instagram)
Goebel also took to social media to call out the lack of coverage, telling NZ Media to "do better" and stating "you guys are useless, we work so hard to break the cycle yet you don't want to celebrate our wins. Celebrate our people when they break barriers."
Given that the Savage X Fenty show is widely considered an international fashion beacon for creativity and positive representation, it is disappointing that two days after the performance, only TVNZ had picked up on the fact that nine Māori and Pāsifika artists from New Zealand were involved in it, followed by Stuff a day later. Goebel herself gave a rare interview on the event to RNZ. This writer cannot help but imagine the rapid headlines if choreography and dance were considered sports.
It should be acknowledged that even an event that targets inclusivity can get it wrong. There has been a backlash from the Muslim community for the use of a song that sampled Islam's sacred hadith. Rihanna issued a statement on social media apologising for the "honest, yet careless mistake", Goebel adding in her own apology that "the last thing I would ever want to do is disrespect anyone or religion with my art so I take this very seriously."
New Hope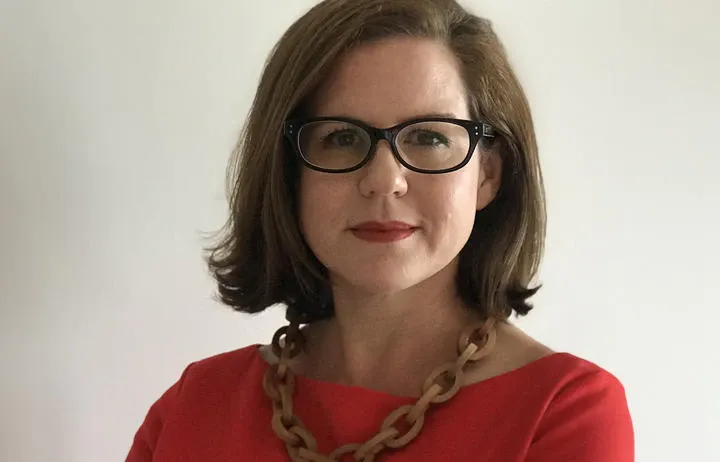 Anna Fifield.
Perhaps the double standards ingrained in our media will be somewhat alleviated by the incoming editor of the Dominion Post, Anna Fifield. In a refreshing interview with Radio New Zealand, Fifield was keen to introduce her readers to 'younger voices, Māori and Pasifika with different perspectives under her leadership.' She is also keen to strengthen arts and culture coverage, saying:
"I feel in the arts and culture, a lot of that coverage has kind of slipped away from the great days of Tom Cardy writing in the Evening Post that I remember from my University days and early in my career. So I would like to look for ways we can increase arts and culture coverage in the Dominion Post and Stuff Online to better reflect all of what Wellington is."
It's widely acknowledged that in New Zealand there has been a dearth of mainstream arts and culture journalism for years. This fact has undoubtedly lent itself to a generation of cut funding because if it's not in the news, surely art and culture isn't deemed to be of public interest and therefore worth the funds? However, as 2020 keeps reminding us, art and culture are vital to collective and individual identity. It will be a very welcome change to see thought-provoking, accessible discussions about the arts in the pages of the Dominion Post and Stuff Online written by a truly diverse range of voices and perspectives.
Calling out indigenous inequalities
Political promises continue to dominate the headlines, with the latest being The Māori Party who are pledging $19 million into Te Matatini as part of its newly-announced Toi Māori policy. A further $10 million will be invested into the community, hapū and iwi development of kapa haka. This increase from $1.9 million is in "direct response to funding inequalities" in the arts sector, says Māori Party candidate for Waiariki, Rawiri Waititi.
"It is an absolute insult that the Royal New Zealand Ballet receives $5m and the New Zealand Symphony Orchestra $16m," he continues. "Kapa haka is the international hallmark of Aotearoa's identity. We are the best at Kapa haka in the world and we receive a measly $1.9 million from the Crown. It's time for change."
Full spectrum of award winners
Church & AP with producer Dera Meelan. 
There have been a plethora of awards in the last week. Outstanding hip hop duo Church & AP dominated at the Pacific Music Awards, winning Best Pacific Group and Best Hip Hop Artist for their debut album Teeth. A full list of winners can be found here.  
Meanwhile, actor Margaret Sydenham has picked up her second Toi Whakaari Best Actor award at the recent Show Me Shorts international film festival awards.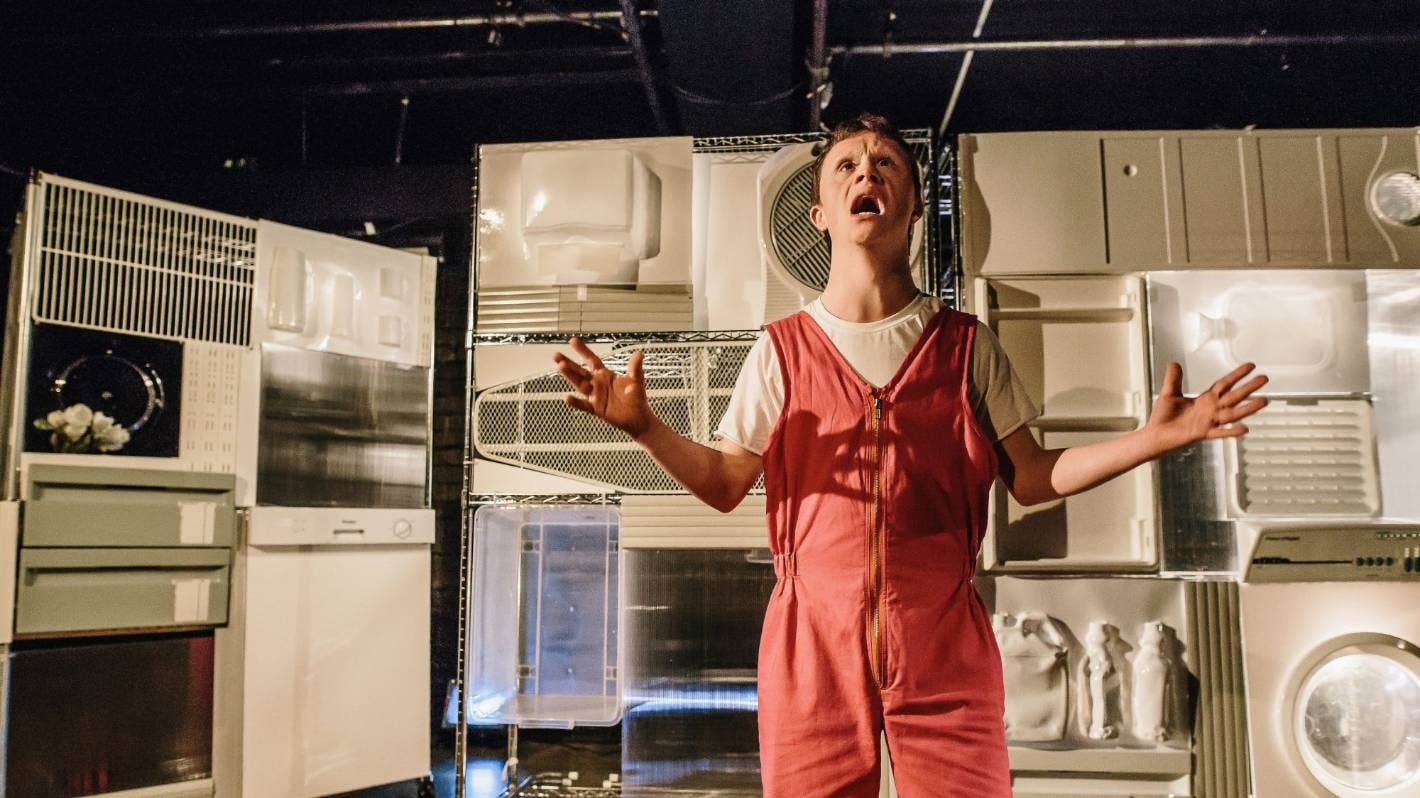 Duncan Armstrong. Photo: Andi Crown.
Stuff has written this great profile on Arts Access Pak'nSave Artistic Achievement Award winner Duncan Armstrong. Working as a contemporary dancer, multi-instrumentalist and actor, he was inspired to create to "make people with disabilities a more visible and everyday part of society, and inspire others to tell their own stories." His work has been described by Rosabel Tan writing for the Pantograph Punch as "captivating and the mundane is made strange, delightful and alarming". Also honoured, the Tim Bray Theatre Company has won the Arts Access Creative New Zealand Arts for All Award. The TBTC have been making inclusive theatre since 1991 and are currently producing their 100th production Greedy Cat.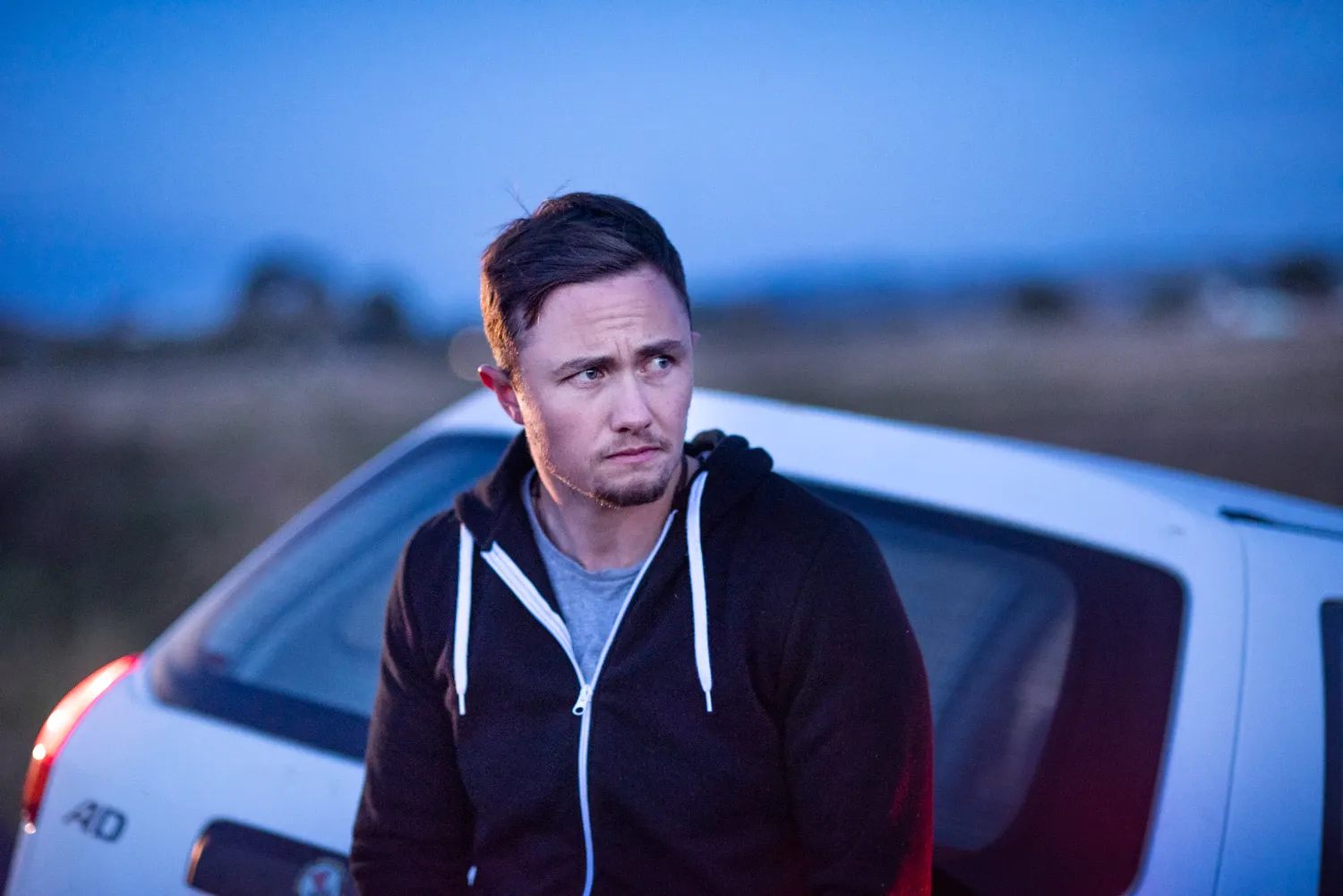 Still from Rūrangi - actor Elz‌ ‌Carrad as Caz.
New Zealand production Rūrangi has won the Audience Award for a feature-length film at San Francisco's Frameline44. Running since 1977, it's the longest-running LGBTQI+ festival in the world with an annual attendance of over 66,000. Rūrangi was keen to focus on genuine representation for Aotearoa's gender diverse community. Rūrangi follows Caz Davis, a transgender activist who returns his rural hometown to rekindle a fraught relationship with his father, and his experiences of dealing with his past post-transition. 
Congratulations to all the winners! If you are a playwright keen to win an award, submissions are now open for the Adam NZ Play Award. Entries close December 1st. 
Level One, let's have some fun!
As the country slips back into a much welcomed collective Level One, it is exciting to see live performances opening up again. Particularly in Auckland, who will be kicking the weekend off with the hotly anticipated and completely sold out Cut Off Your Hands farewell tour (if anyone has a spare ticket let me know!). While the arts festivals are beginning to stir, with the Dunedin Arts Festival being announced for 6 -24 April 2021.Festival Director Charlie Unwin said "the April dates would also allow the festival to share shows with the Auckland Arts Festival and Festival of Colour in Wanaka, and would hopefully help attract people to the region." This writer hopes that it is well attended and amply covered by the media.
Serious allegations
Finally, Victoria University has made the correct decision to "temporarily" remove all mention of the Jack Body Memorial Fund which was raising money for the School of Music's composer residency from its website. The move was due to historical allegations that Body allegedly sexually assaulted a student and groomed others for sex. Body, who taught composition at Victoria, was a widely celebrated composer in his own right, earning the prestigious Arts Icon award a week before his death in 2015. Victoria has removed all mention of the fund "in recognition of the serious nature of these allegations" and will be investigating further. Stuff released an in-depth article as part of their #MeToo movement series. If the allegations are true, then Body's public reputation as a brilliant composer should be overshadowed by this dark cloud.