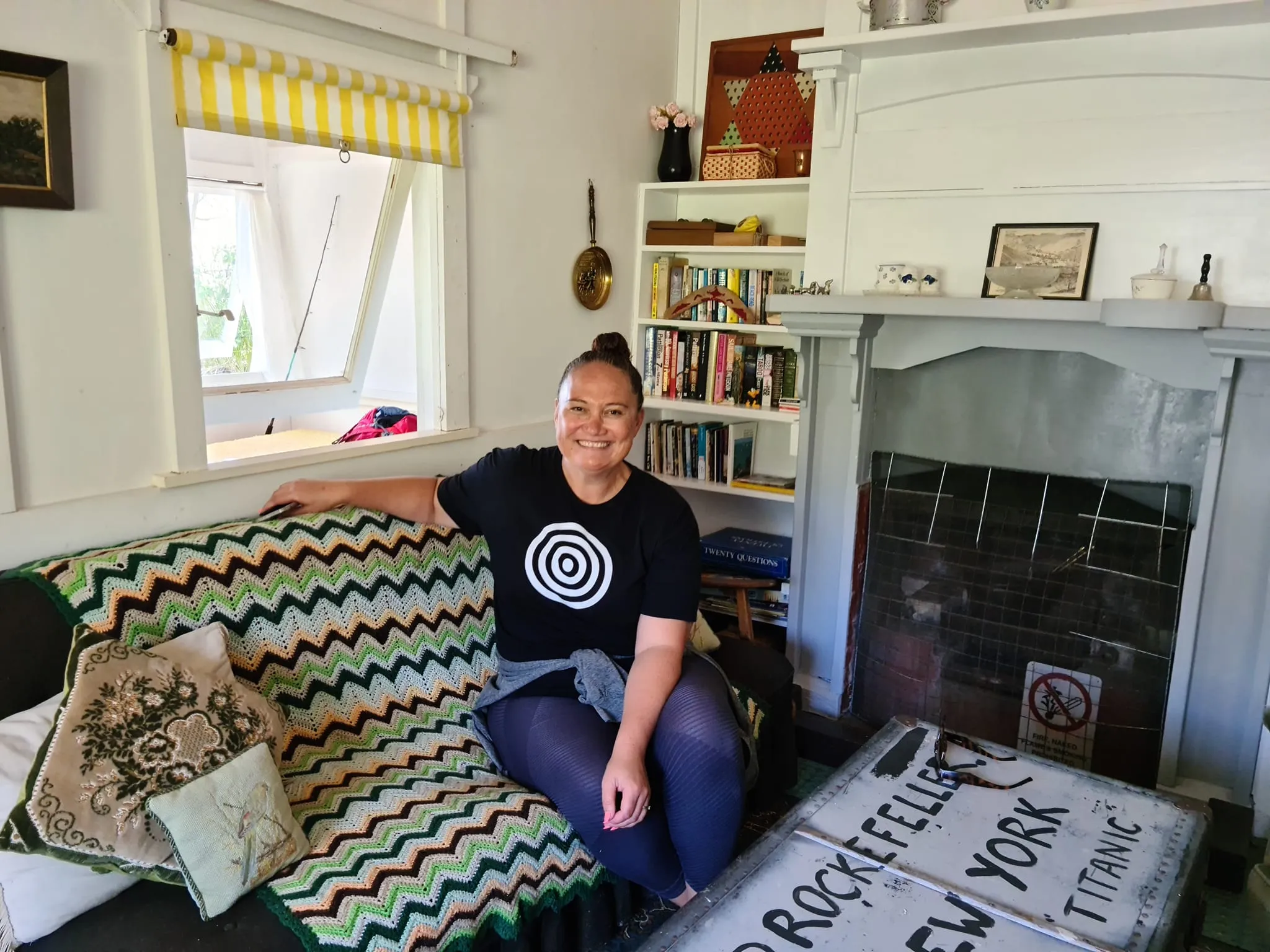 Over the course of the summer break, we've all been able to enjoy a sense of normality again and more freedoms following our shift into the traffic light system – I was able to head to an L.A.B. concert, walk some heritage tracks, stay in a heritage bach on Rangitoto Island, and also visit a couple of museums.
Like many over the summer break, I was also able to take the time to reflect on the year that's been and the year that lies ahead – which comes with stronger headwinds now with the arrival of Omicron and the subsequent public health measures.
Despite the challenges of the last year, I'm glad that so many of us had a chance to bask in the goodness of local music festivals, live performances, museums, galleries and cultural experiences. We could all reflect on the important role our creative sector plays in enriching the lives of hundreds of thousands of Kiwis, especially over the summer months.
However, we are all aware of the limitations that impact the sector with the 'Red' traffic light setting.
This time last year, it's fair to say many of us thought we had seen the worst of COVID-19. Our Government's landmark $374 million Arts and Culture COVID Recovery Programme was in effect and we were, slowly but surely, seeing arts and culture come back to life. By the end of 2021, $165 million from the Programme had been distributed.
A new report shows that in its first year to June 2021, the Programme helped defy grim predictions of massive job losses when COVID-19 first hit. A good example of this is the Screen Production Recovery Fund, which preserved 2,821 jobs for cast and crew and created 257 new ones through to June 2021.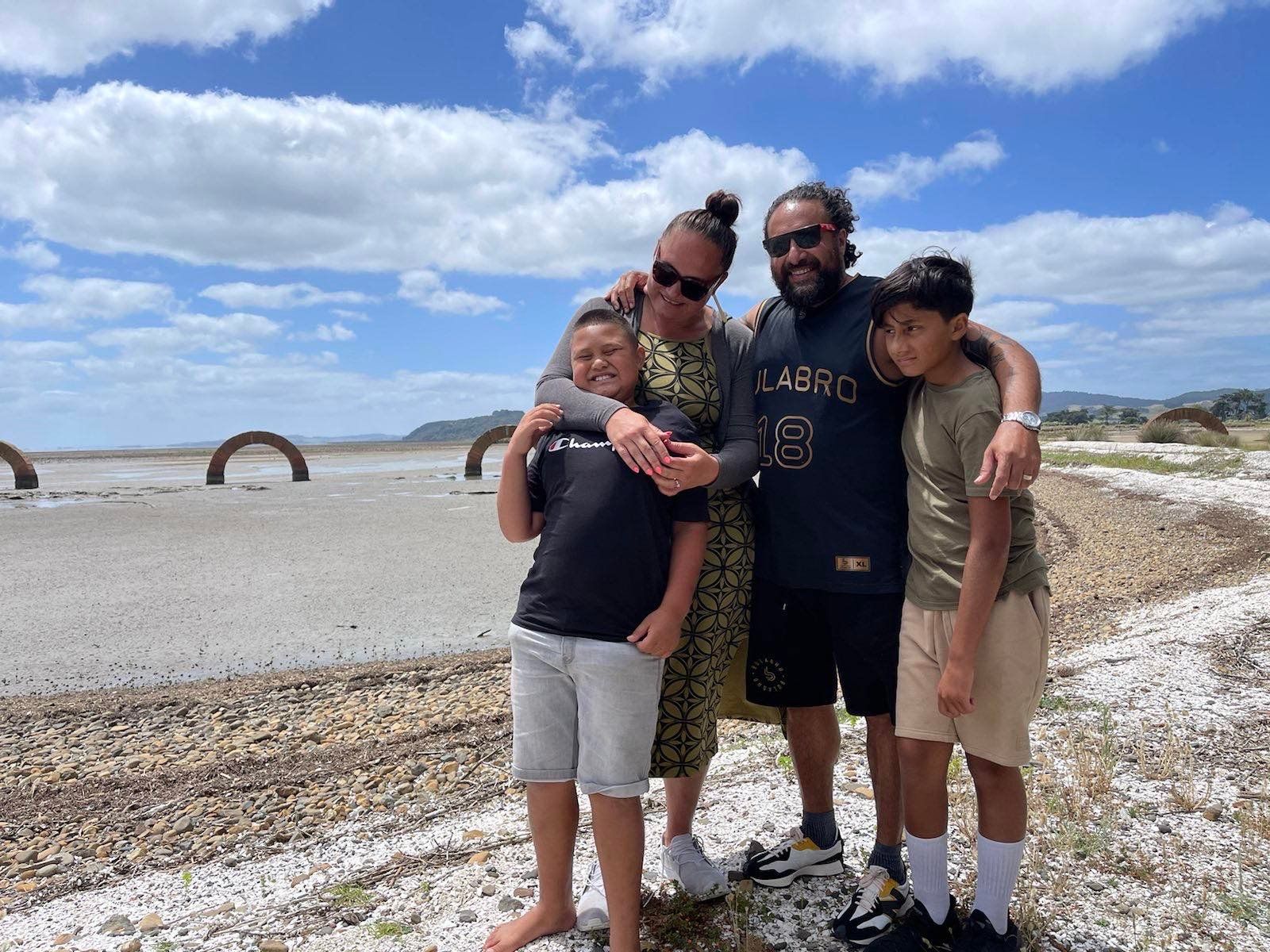 Carmel Sepuloni enjoying summer with her family. Photo: Supplied.
In that first year, the Programme also helped Kiwi musicians record new music and get back on the touring circuit once it was safe to do so. The New Zealand Music Commission's Aotearoa Touring Programme supported 1,441 live music shows in over a hundred towns and cities across the country.
Government recognised early in the pandemic that there was an urgent need to protect and enhance mātauranga Māori. The $20 million Mātauranga Māori Te Awe Kōtuku is currently funding more than 18 different initiatives, including one administered by Heritage New Zealand Pouhere Taonga, which is supporting iwi-led projects revitalising mātauranga around kaupapa including traditional fishing methods, māra kai (food gardens) and connection with ancestral landscape histories.
In August, the arrival of the more virulent Delta strain changed the game and only months later Omicron changed it yet again.
I acknowledge those working in live performance across the motu, and creative whānau in Tāmaki Makaurau, Waikato and Te Tai Tokerau who were hit particularly hard by extended the restrictions needed to counter the Delta outbreak, and our events sector which is facing an almighty challenge while New Zealand is in 'Red'.
Our close relationship with the sector meant we were able to hear the challenges early and respond quickly. In September, the Delta Relief Package was established, bringing forward $37.5 million from the wider Recovery Programme to provide much-needed immediate relief to keep the lights on.
The Relief Package boosted funding available through Creative New Zealand, the New Zealand Music Commission, New Zealand Film Commission and Te Papa National Services Te Paerangi. It also allowed us to establish the Cultural Sector Emergency Relief Fund and the Arts and Culture Event Support Scheme.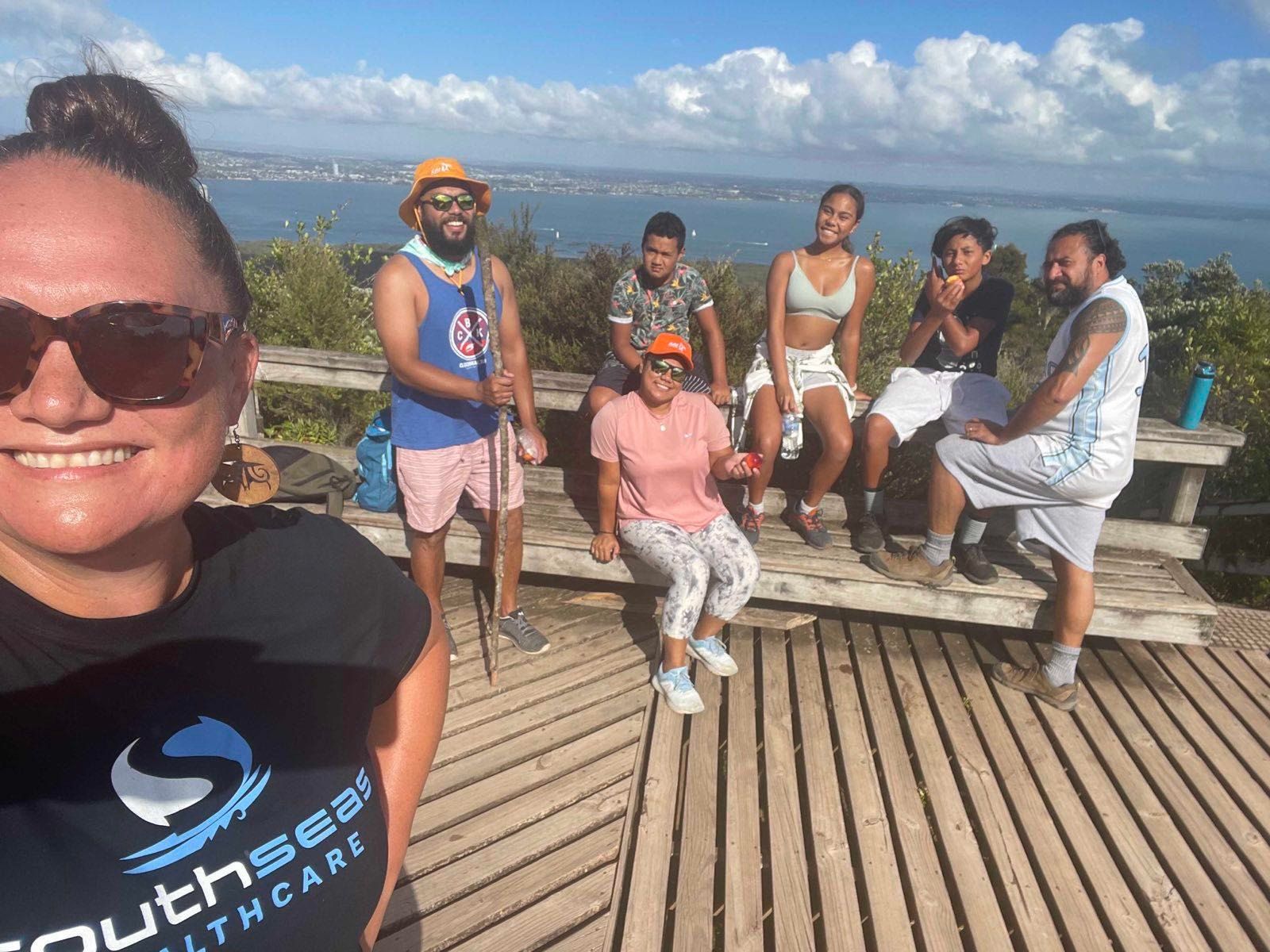 Carmel Sepuloni enjoying summer with her family. Photo: Supplied.
From Surviving to Thriving
And fast forward to 2022 – I think it's safe to say we face a third year of uncertainty, particularly in light of Omicron, but I'm confident that our Government is ready to tackle whatever comes our way.
Should we need to - and as we've done previously to adapt - when COVID changes, we change. And we are in a solid position to do that.
The Recovery Programme will continue to evolve to ensure we're best meeting the needs of creative professionals and wider communities. We must continue to strike a careful balance between targeted funding to help our creative sector survive in the short-term and investing in the things we need for a brighter future.
While we can't predict what's ahead, we do have two years of experience to build on, and close links with individual creatives and organisations who will be key to helping us identify obstacles and opportunities, and design impactful solutions together.
A few areas of opportunity are already top of mind.
We know how important it is to maintain a vibrant scene beyond 2022. Our Arts and Culture Events Support Scheme is already proving its value, providing confidence to events across the motu – ensuring that event organisers have financial cover, and that artists and crew get paid, despite registered events being forced to cancel due to public health protection measures.
The Scheme will continue through to 3 April 2022, but we know that the threat of Omicron brings continued uncertainty for the foreseeable future. As a priority, the Government is exploring future options for support in light of Omicron.
Prioritising fair pay and sustainable careers for creative practitioners will continue to be a focus for us.
In 2022, we will progress work investigating an Artist Resale Royalty Scheme, which would see visual artists receive royalties when their art is sold in the secondary art market. Kōrerorero with the sector, particularly Māori and Pacific artists, will be a key part of developing such a scheme.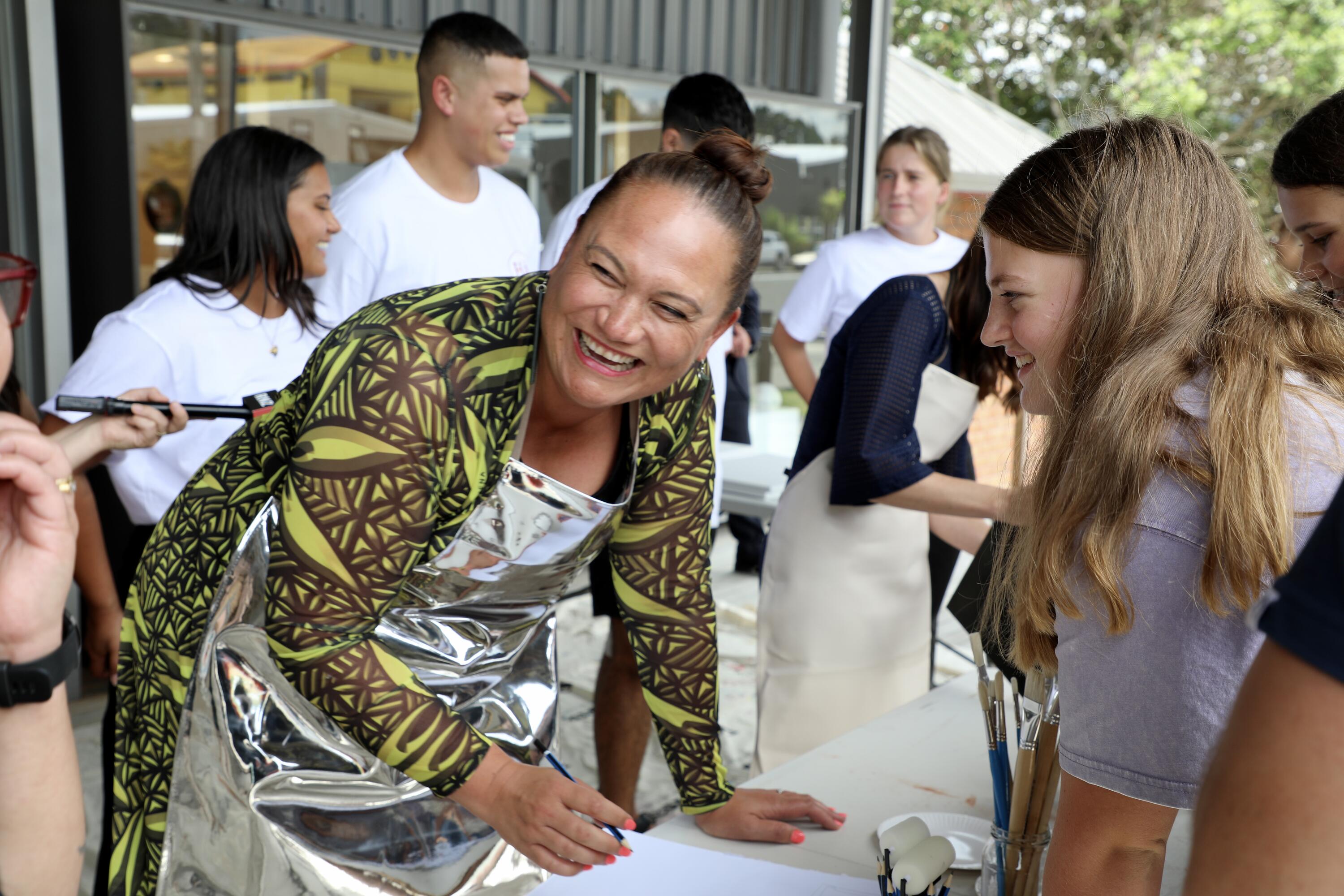 Photo: Supplied.
Building on the lessons from the first rounds of initiatives, like the Cultural Sector Capability Fund and the Cultural Sector Innovation Fund, we will also be providing further funding opportunities this year designed to support programmes and projects with a longer-term focus.
To date, Manatū Taonga Ministry for Culture and Heritage has awarded $14 million from the Innovation Fund to 105 potentially game-changing projects in 10 regions across Aotearoa. This includes ground-breaking and interactive ways to safeguard mātauranga Māori, as well as practical tools and platforms, such as a values-driven ticketing platform, database and marketing systems, and platforms for artists and musicians to develop and showcase their work.
Also this year, Government and officials will be working with the NZ Film Commission and the wider screen sector to assess how the film and television industry is funded.
This industry hasn't escaped the global impact of COVID-19. There are many opportunities to help build our global brand, bolster our reputation for world-class productions, and create better conditions for our talented workers. Jane Campion's recent success with the Golden Globe-lauded Power of the Dog film is testament to what we can achieve in New Zealand amid a global pandemic! Putting the mahi in now will ensure the sector is set-up for long-term growth and resilience.
Beyond 2022, we'll continue to seek opportunities amid the disruption that COVID-19 has visited upon our arts and culture scene.
The pandemic has reinforced just how important our cultural and community connections are for our collective wellbeing. We are stronger together, and we can overcome our challenges by working with the same dedication, collaboration and optimism that has helped the arts and culture sector survive these unprecedented challenges.
From a state of survival to a vibrant thriving sector, we have many reasons to be optimistic about arts and culture in Aotearoa and I know that I'll be heading to Wellington when the House resumes humbled by what the creative sector has been able to deliver, and even more determined to support its revival.