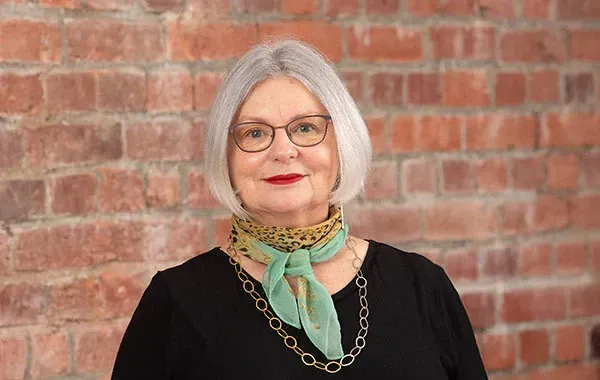 A big departure from one of the country's most influential arts administrators.
The Big Idea has been told by several sources that Creative New Zealand's Cath Cardiff is ending her 22-year stint with the organisation.
As Senior Manager, Arts Development Services, Cardiff is listed just behind Chief Executive Stephen Wainwright on CNZ's staff list and has had a leading say in which organisations receive funding.
That hasn't been without its moments of contention - including Cardiff being one of those named in DANZ's historic high court case against CNZ last year when the process of the decision to end funding to the dance organisation was challenged. The application was ultimately dismissed.
CNZ confirmed the news when approached by The Big Idea.
On her decision, Cardiff explains "I have been privileged to work with Creative New Zealand Toi Aotearoa since May 2000 when I began as Advisor Theatre and Dance. Since that time, I have been lucky to work in a variety of roles culminating in Senior Manager Arts Development.
"I have decided to make time to further different personal and professional plans and will be leaving at the end of August this year. I would like to pay tribute to all the fine people who I have worked with at Creative New Zealand over the years – the New Zealand arts community is fortunate to have you all."
Wainwright told The Big Idea "Cath is a hugely passionate champion for artists and the arts community, who are at the heart of our mahi at Creative New Zealand. Her years working as a practitioner has always informed the arts development work she's led during her time with us – she holds an unbelievable amount of knowledge and mana.
"Her vision, innovation and leadership will be greatly missed by our work whānau when she departs in August."
One source acknowldeged that Cardiff could be a polarising figure for some who have gone through CNZ funding applications, but that comes with the territory.
"Cath has shown great leadership and been a visionary, keeping ahead of what is coming next. She has held one of the most difficult jobs in the industry, making many tough decisions, resulting in controversial outcomes at times, and I am sure it has personally taken its toll. She has taken one for our industry team, time and time again.
"There are so many successes here and internationally that can be attributed to Cath's passion for our industry."
Another source referred to it as "an end of an era" and that Cardiff has been "a force to reckoned with, a font of knowledge and a firm hand on the tiller."