This is my first time getting involved with the Auckland Pacific Dance Festival and although I must admit to some nerves, I am also very excited about the opportunity to express, explore and present musical and dance concepts and ideas I am passionate about. SIVA MAI will explore the dilemma many Pasifika people face have who grow up in multi-cultural environments and households,
Racism, belonging and identity
My children are of Samoan, Chinese, Indonesian, Dutch and English descent. I often wonder how my music and the ideas I explore in SIVA MAI might act as a representation of how they might fit into a future.
Now is my time to explore these two questions:
How does my music and dance ideas represent those challenges they will face in the future such as racism, wanting to belong and identity?
How can our practices as Pacific and non-Pacific artists provide our future artists with the tools and opportunities to find, understand and express their own personal truths through music and dance?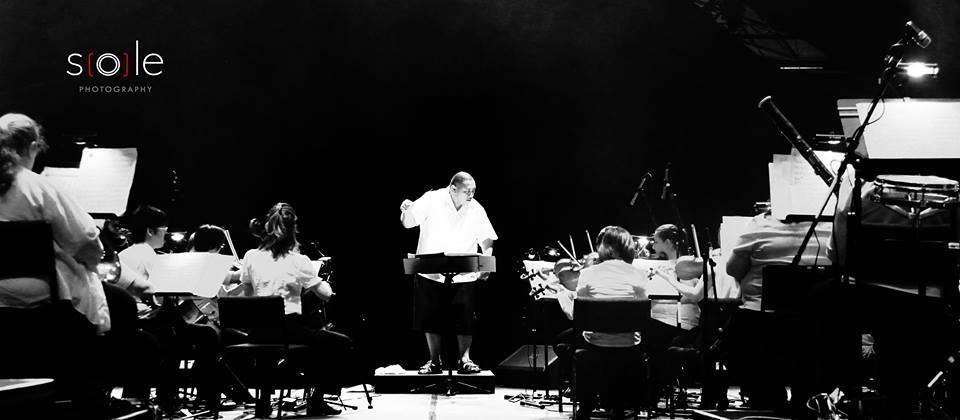 Image courtesy of Sole Photography
Hats off
I must take my hat off to the organisers and supporters of the Auckland Pacific Dance Festival. It takes passion and devotion to push for something that ultimately benefits other individuals, and a community of artists.
The Auckland Pacific Dance Festival is such a fantastic opportunity for artists to express themselves within a context that I would label as a Social Imaginary.


Pacific Dance Festival 2019 hero image. Credit: Raymond Sagapolutele
So, what's Social Imaginary?
It is a space where we all feel we belong as artists, yet our sense of belonging and how it represents our identity is far from being the same. That is the beauty of a Social Imaginary, is that it brings us all together, yet allows us the freedom to be different.
As Benedict Anderson and Charles Taylor suggest, a Social Imaginary is the space where people imagine the way they fit into a society, a context and (in this case), an artistic space under the category of Pacific. Similarly, Thomas Fritz believes that as humans (and I will add artists), we find similarities and qualities of culture, dance or music that allow us to 'dock-in' and 'dock-out' of a cultural space through qualities that are perceived as universally the same. In this case, our perceived unity is as Pacific artists.
Fusion
For this very reason, I chose to challenge myself and my dancers in SIVA MAI to conceptualise and express ideas from perspectives and backgrounds that are not Pacific. Yet still find ways to dock-into our Pacific space, through their own dance and life experiences, meaning and inspirations. In a global world, we must find a way to explore fusion with other arts and cultures in a positive and informed way. I believe this can only happen successfully from knowing ourselves, our cultures and language and Pasifika artists.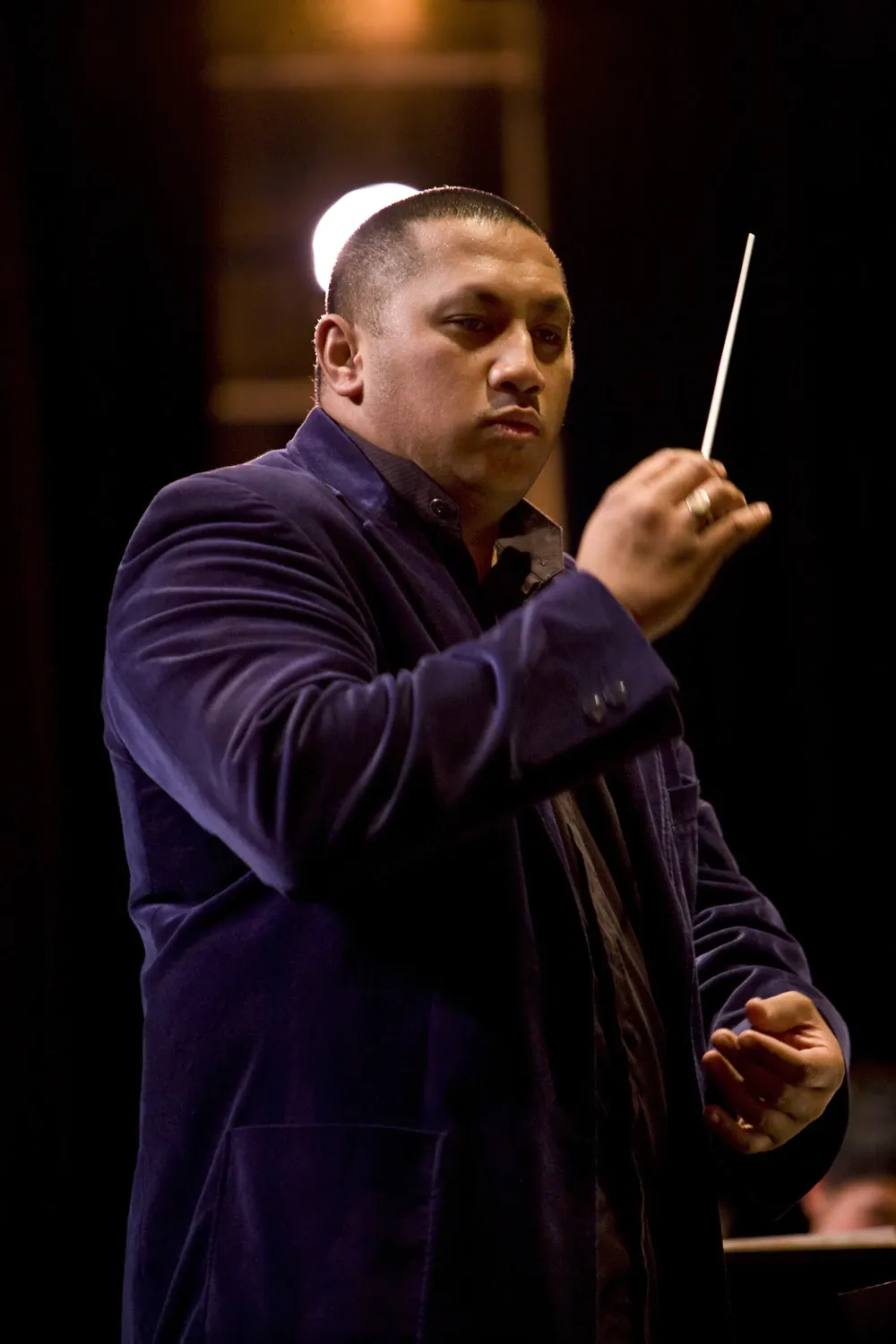 Opeloge Ah Sam, image supplied
Perhaps we exist only in each other's dreams? Then let's dream together!
To recall Albert Wendt's thoughts, Perhaps we exist only in each other's dreams - in our artistic spaces and within our Social Imaginary, this might be otherwise expressed as 'Perhaps, we exist only in other's music and dances'. And we must do it together, from our diverse perspectives, experiences, professional and educational pathways.
The challenge is to use opportunities such as the Auckland Pacific Dance Festival create new stories for ourselves, and new possibilities for our children who will one day explore and express themselves in their own unique ways whether it is dance, music, visual arts or all three. And we need you; our community, audience and supporters to challenge us, inspire us and show us the many stories we should be telling or the challenges we face as individuals within our communities.
Fa'afetai tele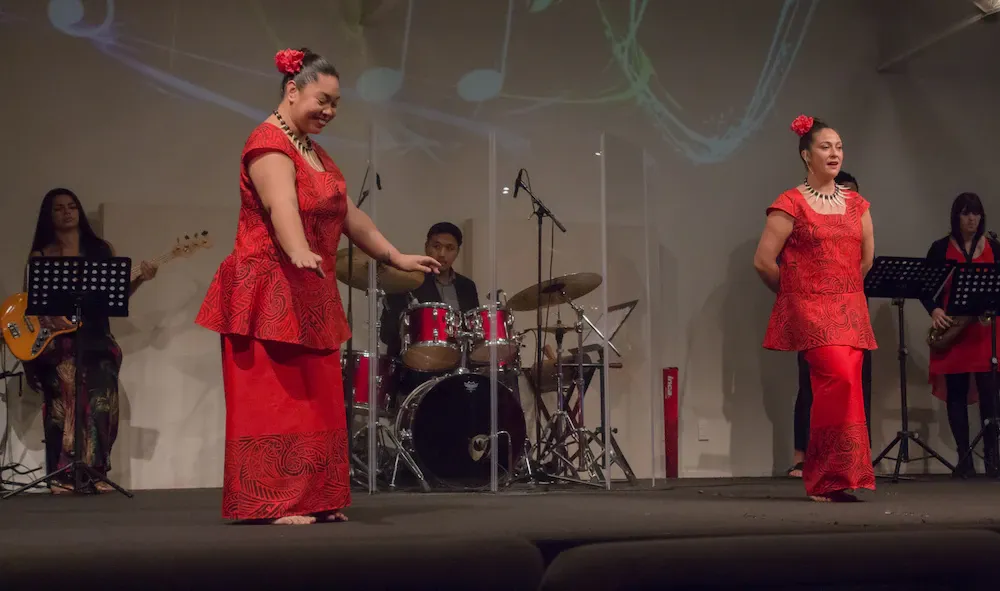 2017 performance, image supplied
 
Opeloge Ah Sam has worked as a professional musician in various roles from composer, conductor, pianist, stage manager, percussionist and event manager. He is passionate about music education and currently teaching as HOD Music at Abundant Life School, Kaitaia. His compositions offer an expression of modern Samoan identity through music and dance. Siva Mai will be performed on Sunday 16 June at 5pm at Mangere Arts Centre as part of the Pacific Dance Festival.