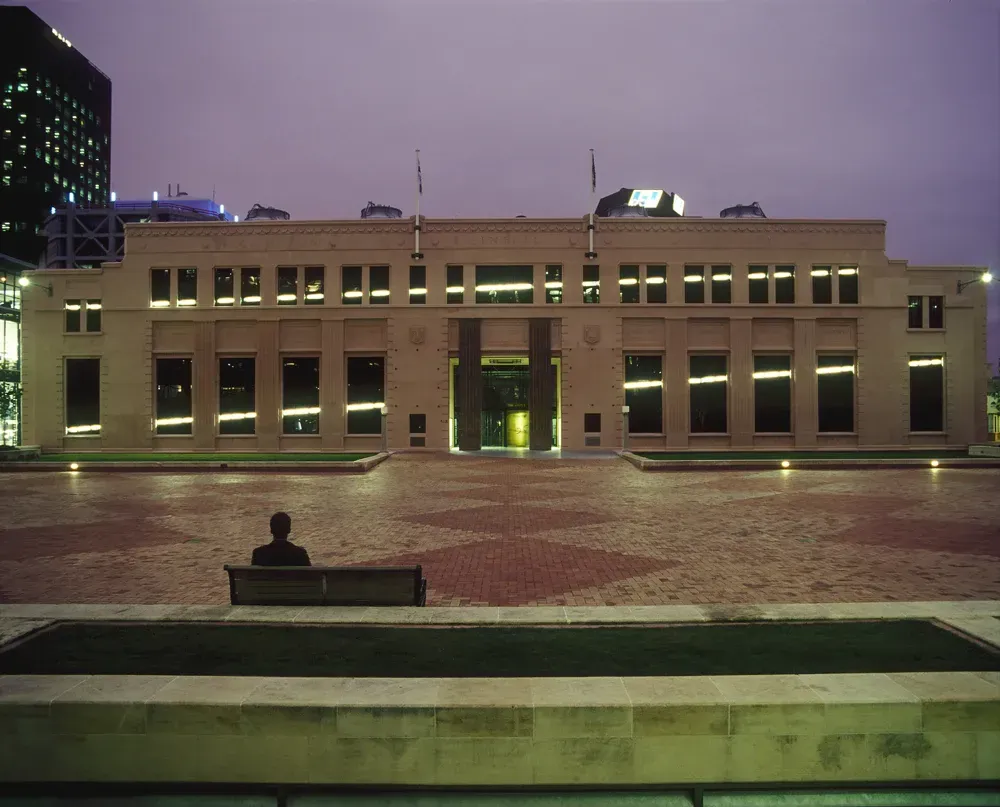 Back in April 2021, Experience Wellington – the Wellington Museums Trust that oversees Capital E, Wellington Museum, Cable Car Museum, Nairn Street Cottage and Space Place at Carter Observatory – announced a major restructuring of City Gallery Wellington.
Given the lack of broader consultation and loss of highly regarded chief curator Robert Leonard, this resulted in Old Testament degrees of breast-beating, teeth-gnashing and general lamentation from the New Zealand arts community.
The Big Idea thought it would be instructive to follow up on the state of play and where the leading players are now.
It is worth noting that since then, Wellington has elected a new mayor. The changes happened under former mayor Andy Foster, who expressed some concerns about the restructuring at the time. The new mayor is, of course, Tory Whanau.
Sarah Rusholme, Chief Executive of Experience Wellington and instrument of the upheaval, remains in her role.
As outlined in our profile of Robert Leonard in February, he is currently an editor for Art News New Zealand, and one of the people behind the publishing house Bouncy Castle.
This year Bouncy Castle, with Semiotext(e) in the US, jointly published Leonard's collection of the writings of artist-curator-wunderkind raconteur Giovanni Intra, Clinic of Phantasms: Writings 1994-2002.
Elizabeth Caldwell (above), formerly director of City Gallery Wellington, has been elevated diagonally to the role of Director of Art and Heritage over all the institutions under Experience Wellington.
Although the CGW website lists this as a partly curatorial role, given the workload and level of responsibility over multiple organisations that would entail, that seems a bit of a fudge.
A presumably very busy Aaron Lister has been promoted in a circular sideways motion from Senior Curator to Senior Curator (Toi).
Aaron Lister. Photo: Celeste Fontein.
Important vacancy
Of most interest to the inveterately cynical, the new position of Senior Curator (Toi Māori) -the much-vaunted role that was one of the cornerstones of the restructuring and touted as solving all of CGW's bicultural deficit issues - still hasn't been appointed.
At this point, it seems somewhat farcical given that this role was the one thing about the restructuring that the arts community of Aotearoa was genuinely enthusiastic about.
Approached for comment, Rusholme responds:
"The role of Senior Curator Toi (Māori) at City Gallery Wellington Te Whare Toi is still to be filled.
"The position calls for a specific combination of skills which is challenging to find. We know that this is a challenge shared by other institutions seeking to appoint similar roles. We are taking a number of steps to address these challenges, including the usual care taken with the development of exhibition content and working with guest curators.
"We are committed to continuing the search for, and are proactively pursuing, suitable candidates and the position will remain open until an appointment is made.
"A te ao Māori focus is very important to City Gallery Wellington Te Whare Toi and a growing number of our exhibitions and events enable our audiences and our people to see, feel and connect with te ao Māori.
"Since our restructure, Experience Wellington has appointed Awhimai Reynolds to the role of Te Tūhono Reo Director Māori Engagement and her insights and connections are supporting us with this mahi including developing Tūhono Ake, our Māori Strategy, which will support us to embrace te ao Māori and have a Māori dimension to everything we do.
"We are also drawing on expertise from our kaumatua and other roles including Senior Curator Māori (Taonga)."
Okay, but that does invite the question as to why this important position is proving so difficult to fill, though the appointment of Awhimai Reynolds is a good start.
It's not as though there isn't a relatively constant flow of highly qualified and experienced Māori curators emerging from our universities' curatorial and museum studies programmes every year, often going straight into freelancing or comms positions.
In fact, given the shortage of positions with public institutions available – only Auckland Art Gallery and Te Papa have, to my knowledge, dedicated toi Māori curatorial positions – there must surely be a surfeit of available talent.
Inside one of City Gallery Wellington's tours. Photo: City Gallery Wellington.
Of course, it is a difficult time for the sector at present – public funds are tight, especially where local councils are concerned, and COVID has led to the deferral of so many projects around the country.
That said, there really isn't any excuse to let the issue lie fallow and not, for example, have a residency for Māori guest curators as an interim measure, particularly those who might benefit from that kind of institutional experience.