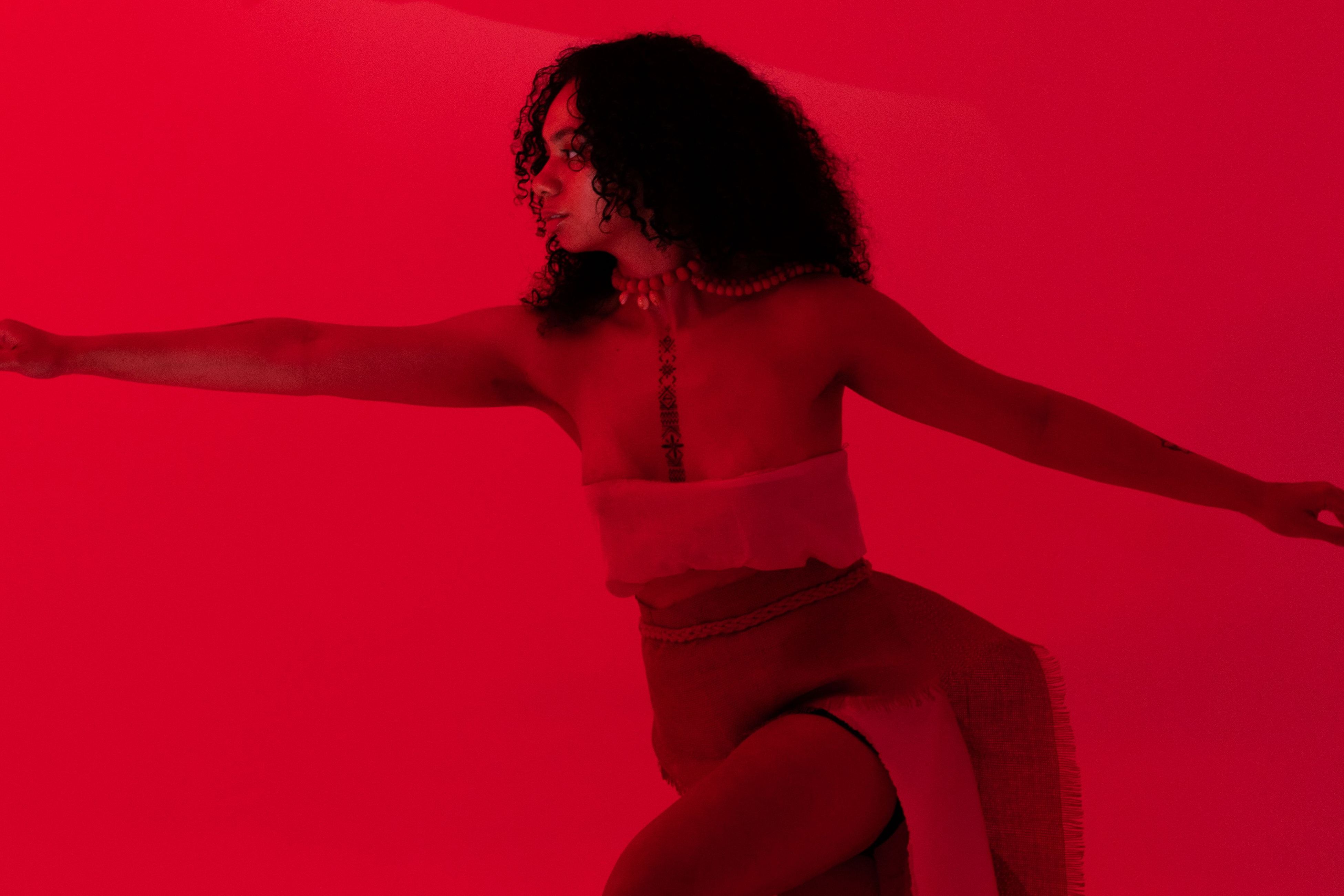 Long weekend vibes are welcome right about now - and the creative community has plenty happening to digest.
While some will be putting up their feet, others will be rushed off theirs - with a huge number of events scheduled during the King's Birthday.
Among them, something that is fast becoming a highlight on the cultural calendar is the Kia Mau Festival - reaching its seventh iteration and set to brighten the spirits of all who attend across the Wellington region.
With a growing reputation as an international contemporary Indigenous arts festival to be reckoned with, Te Whanganui-a-Tara will be a hive of cultural activity from 2-17 June.
Kia Mau's founders, Arts Laureate Hone Kouka and the wonderfully talented Mīria George, have put together 24 acts and artists in a programme that shows off the evolution of the Festival.
Kouka told The Lowdown "This is the largest festival we have ever created, it's bigger due to the inclusion of a visual arts and music programme. The response to this has been really positive and exciting - new audiences, new artists and an evolution of our vision. I look forward to the audience's reactions."
Headline musical act - award-winning musician, singer and songwriter AJA - will open the festival at Circa Theatre. But Kia Mau's roots in indigenous theatre will be front and centre throughout - including performances of the witty and raunchy KŌPŪ, which has already earned rave reviews in Auckland this year and The Haka Party Incident (currently on show at Auckland's Te Pou Theatre).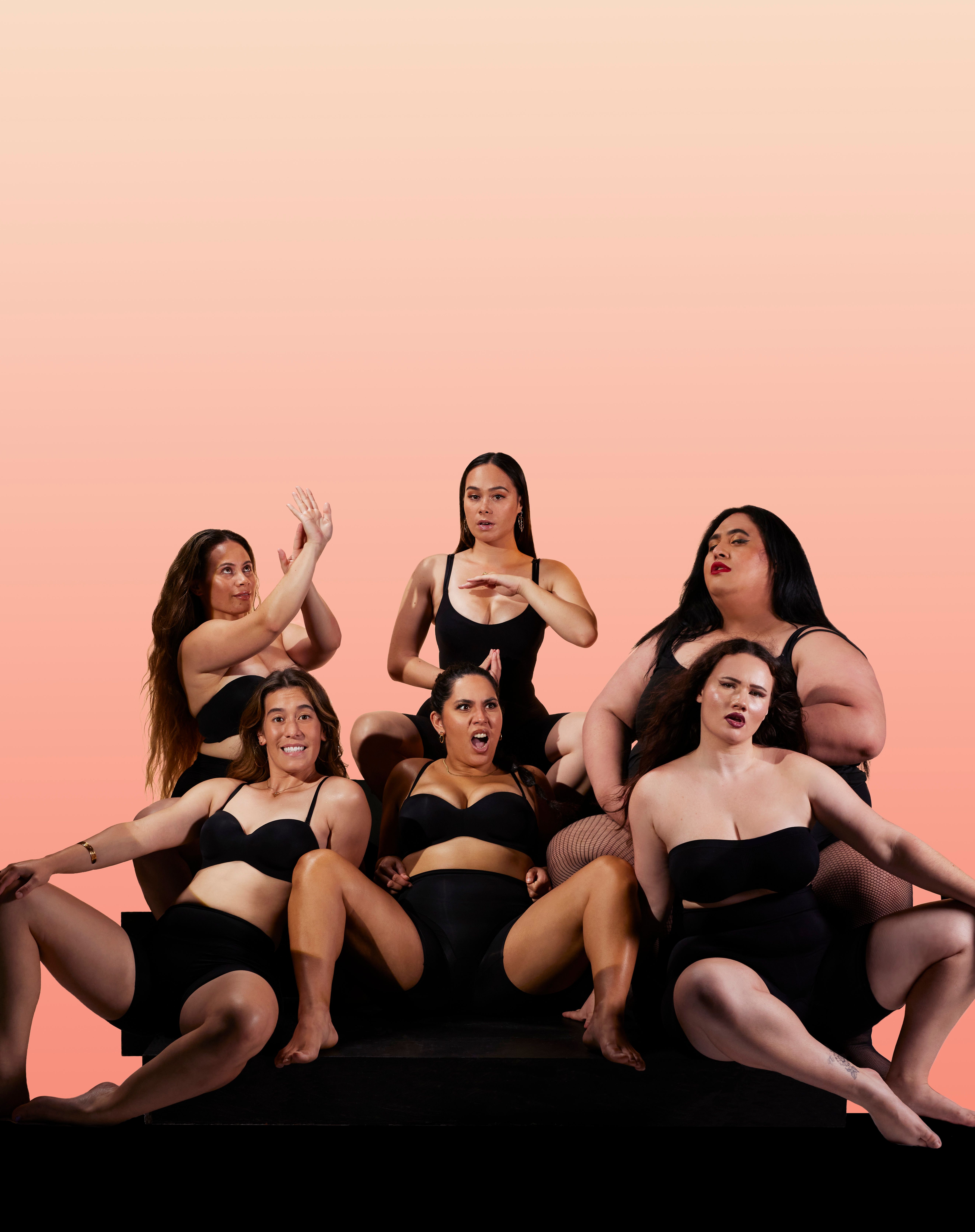 The biennial event also boasts Fierce a hip-hop musical, genre-defying performances and customary Indigenous dance made contemporary - Kouka is proud of what this Festival represents.
"Putting on Kia Mau Festival this year has been an act of connection, venues, artists and community want to be together and share. Artists are hungry to create and it is always a joy to spend time with them and help them realise their vision. Financially things are tight, so partnerships have been the key to creating a strong, vibrant and accessible platform.
"Building and presenting a festival in these uneasy times, surprisingly, is proving to be a salve for the artists and communities alike. The other surprising note is that we have a large contingent of international Indigenous creative leadership attending from Australia, Canada, Hawai'i, Taiwan and across the Pacific for our wānanga. The key reason many have said drew them to the festival was our sovereignty as an organisation. Indigenous from the ground up.
"We take very seriously our accountability as festival curators to mana whenua artists and are extremely proud of the powerful works, the stories they tell, the dialogue they create and messages they deliver. These are experiences audiences don't forget."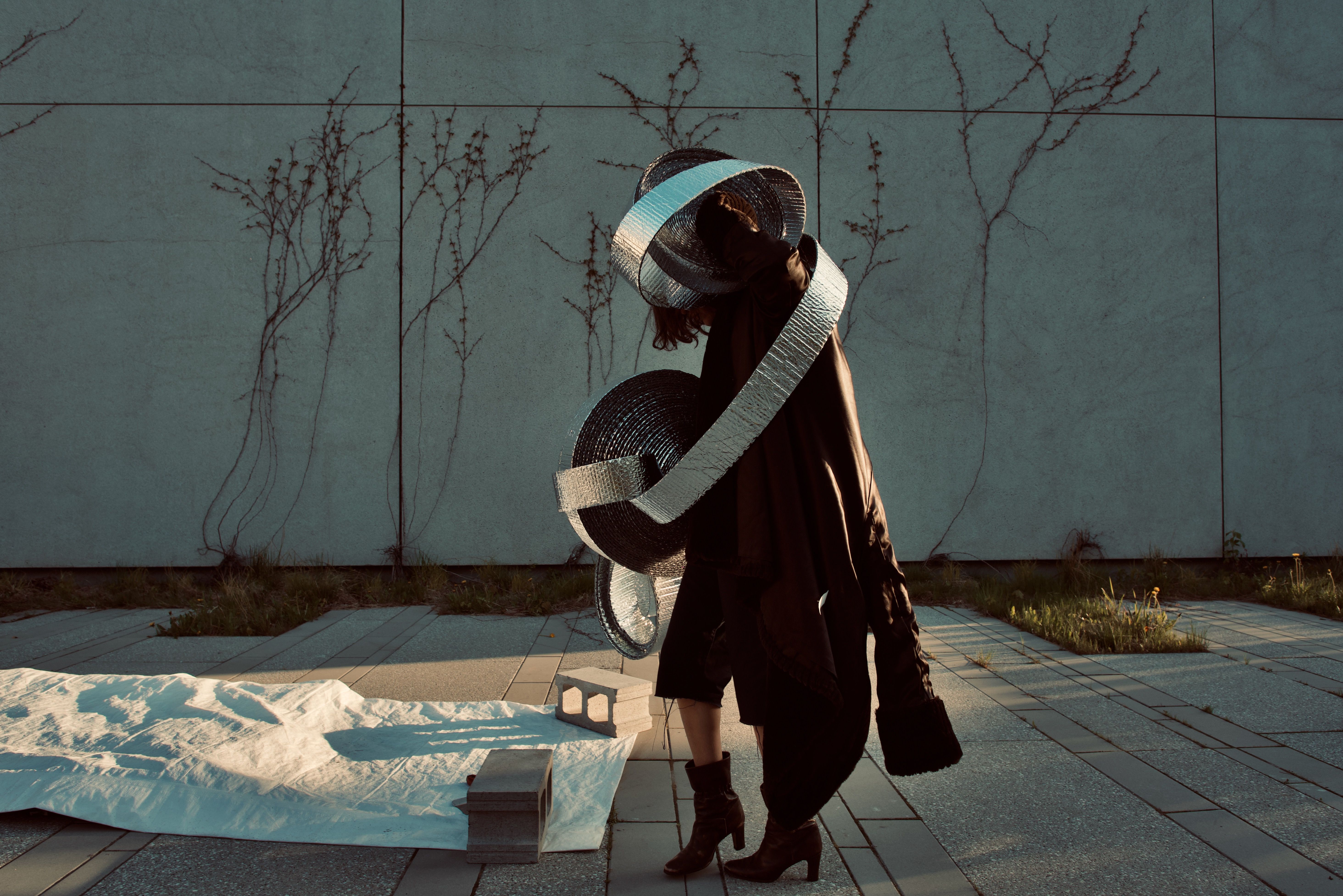 George adds "Through Kia Mau, artists gain access to a festival that serves and nurtures them throughout the creative process, thereby building capabilities and in turn strengthening and diversifying the Aotearoa arts sector by uplifting Māori, Pasifika and Indigenous artists."
Violin Olympics
Further south, lovers of classical music are descending upon Queenstown for the start of the Michael Hill International Violin Competition - as what's dubbed the 'Olympics of the violin world' returns after a four-year hiatus.
Following a record number of entries, 160 of the world's most promising young violinists have been whittled down to just 16, set to slug it out in the quarterfinals - accompanied by New Zealand's Sarah Watkins and Somi Kim (below).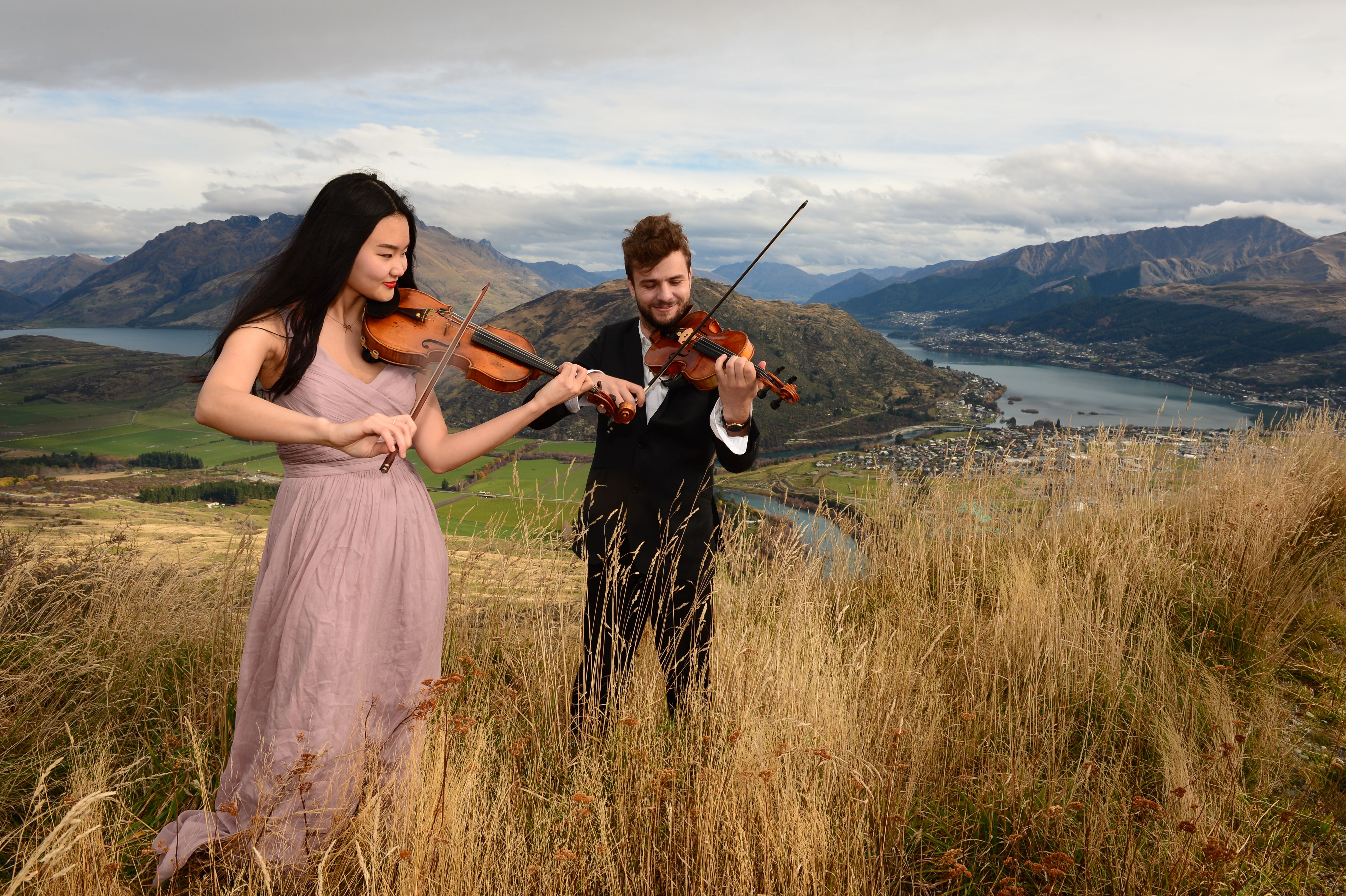 At stake, $40,000, a recording contract with the Atoll label, and a multi-centre Winners Tour with Chamber Music New Zealand - not to mention a three-year loan from the Rare Violins of New York collection.
2019 seems like a lifetime ago - a pandemic has come and gone since this event was last held. So for those who have a thirst to see the future solo stars of the global classical scene in action - it's a special moment.
Executive Director Anne Rodda told The Lowdown "It's incredible to be back in Queenstown for the first two rounds of this magnificent event again. It's a bit like déjà vu – so many things are the same – we have many of the same team here; many of our regular competitor host families have generously offered to manaaki our overseas guests again, and we have a number of the same sponsors…yet the world has changed so much since we were last here!

"We often say this, but it truly is quite gobsmacking that there are so many world-renowned violinists – between the competitors and prestigious judging panel - and our superb collaborative pianists all here together in Queenstown. The competitors are used to being on elaborate international stages but they love the shift to the wonderful Kiwi vibe in Queenstown. It's joyfully different for them."
After tonight's performance - the competition shifts up to Tāmaki Makaurau for the semi-finals (7-8 June) before the final three compete for the title with the Auckland Philharmonia Orchestra on 10 June.
Great Dame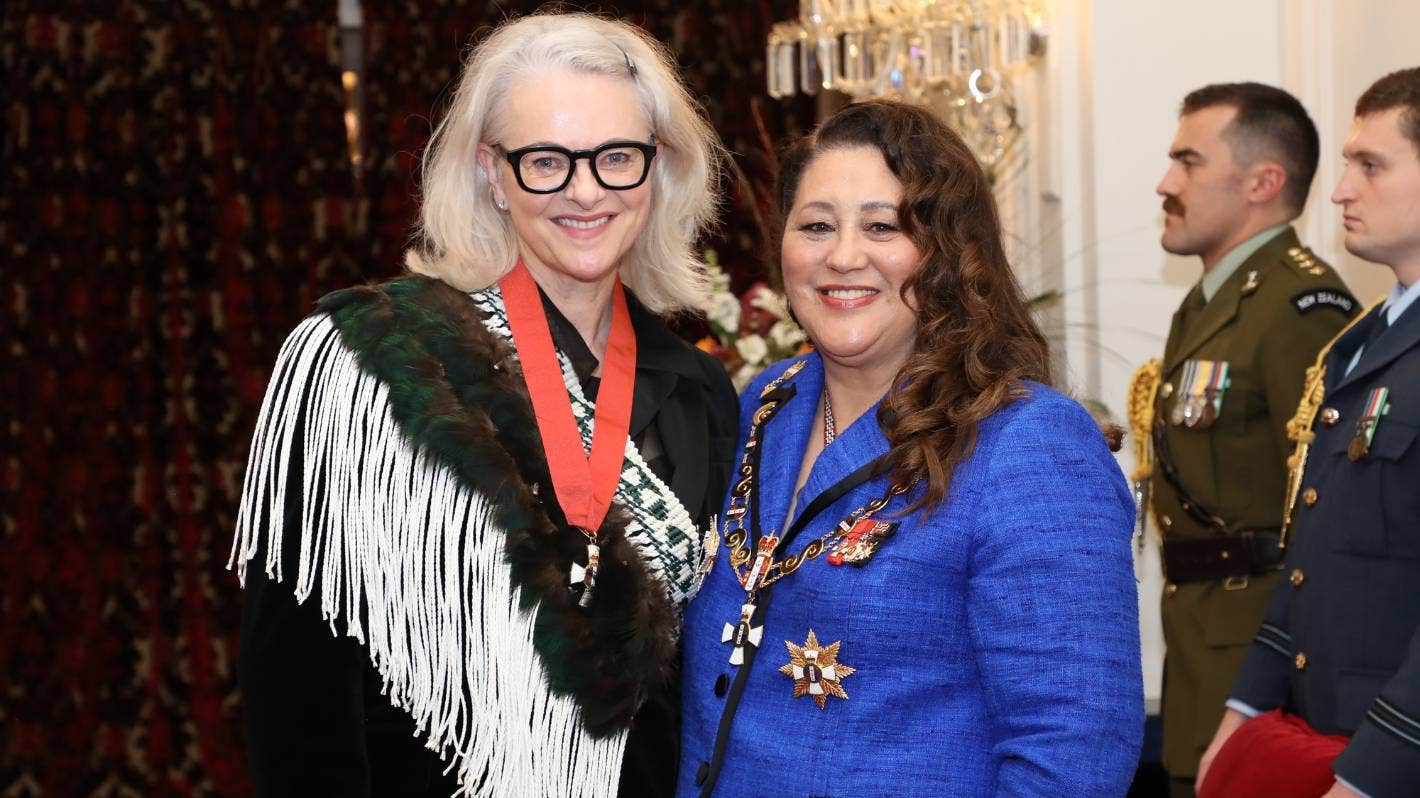 Another obvious highlight of the long weekend will be the King's Birthday Honours that will be revealed on Monday - so it seemed fitting that the most recently crowned Dame from the creative community made it official this week.
Dame Miranda Harcourt is still buzzing after her investiture ceremony at Government House on Tuesday, where she received her DNZM for services to the screen industry and theatre.
The past six months have been a whirlwind of support for Harcourt - in fact, a well-wisher stuck his head out of a car to yell congratulations at her while talking to The Lowdown on the streets of Wellington.
On the investiture, Harcourt describes it as "Quite discombobulating actually. You sit there and listen to the citations about all the people in your group - there were a lot of awards for emergency services people. The word 'humbling' is overused, but it's kind of unravelling to hear about these people who really did extraordinary things and to realise that you're in and amongst that group. So I did find it very moving.
"My mother (Kate Harcourt) was made a Dame 26 years ago. I went to her investiture ceremony and I think I felt exactly the same as she did - that this is a big responsibility and you have to step up to it for the rest of your life.
"It sharpens your perspective, as somebody who is perceived as the leader in your own community. In my case, that community is the art community - we're really suffering at the moment. I look to (fellow creative sector Dames) Gaylene Preston, Jane Campion, Fran Walsh - and I will try and pick up some of the clues and tips that they've left.
"There are some really strong women leaders who are already doing that mahi and I'm really looking forward to adding my voice to it."
The Big Idea will highlight any members of the creative community who receive honours in the upcoming list as soon as it's available on Monday.
Success for screen sector
Those who work in one of the sectors in which Harcourt has the most impact will go into the long weekend with an extra glow - after big news this week for the Film and TV Industry.
The screen sector - which provides more than $3.5 billion to the New Zealand economy each year and directly employs over 13,900 people - is celebrating the changes made to the NZ Screen Production Grant (NZSPG), which is set to make things easier for domestic projects with international ambitions.
The first thing to note is there's a name change - it will be now known as the New Zealand Screen Production Rebate. But this week's news is far more than just cosmetic.
The Government's shift to allow local production access to more funding sources, with a 20% rebate confirmed for post-production, digital and visual effects as well as the qualifying threshold dropped from $500,000 to $250,000 is music to the ears of those on the ground.
NZ On Air Chief Executive Cameron Harland says today's announcement is a "win, win, win" - explaining "The local production sector will benefit from access to larger budgets for premium content with international ambitions, the local economy will benefit from the greater spend on crews, locations and ancillary services, and local and international audiences will enjoy more, high-quality content telling authentic stories of Aotearoa New Zealand."
Larry Parr, Kaihautū of Te Māngai Pāho (TMP) is excited about the new opportunities for Māori screen content.
"Extending the scope of the Screen Production Grant to allow projects that have Te Māngai Pāho funding to participate will provide greater opportunities for Māori content creators and Māori content."
New Zealand Film Commission (NZFC) Acting Chief Executive Mladen Ivancic highlights the importance of what the NZSPG has achieved, attracting $5.2 billion worth of qualifying expenditure to the country since 2014 - including local hits Hunt for the Wilderpeople, Whina, and Muru as well as helping to lure the likes of Avatar: The Way of Water, Evil Dead Rise, The Power of the Dog, Mulan, Time Bandits Sweet Tooth and The Lord of the Rings TV series to our shores.
Minister of Arts, Culture and Heritage Carmel Sepuloni states "Through the public consultation, we heard that the sector would welcome continued work to explore how to best support skills and career development opportunities in the screen sector that align with existing and ongoing workforce initiatives.
"We want to provide certainty to the people and businesses working in the screen sector that the Government supports your mahi and contributions to a successful Aotearoa New Zealand on the world stage."
Along with NZ on Air, TMP and NZFC, screen producers' guild SPADA have been strong lobbyists to some of the original proposed changes and feel they've been listened to.
President Irene Gardiner says "We're very pleased that our concerns and suggestions have been listened to and look forward to the further work that will take place on how to make the SPG rebate and NZOA/TMP funding work best for the local screen industry. With the right investment, we can contribute even more to New Zealand, both economically and culturally."
Final details of the changes, including implementation timeframes will be shared by the end of July.
Refusing to be rejected
While the news regarding the New Zealand Screen Production Rebate and the latest round of MCH's Cultural Regeneration Fund recipients are all welcome news - the fact remains that many creatives are still struggling to get funded.
And many are forced to take it on themselves.
The plight of Tasman jewellery artist Stacey Whale is an all too familiar one. After focusing her energy on motherhood - knocking back invitations to show at major contemporary art and design exhibition the Florence Biennale in Italy - she finally decided to go for it.
After years of working on her collection, she applied in March and her application was accepted by the Florence Biennale Curatorial Board for the October event.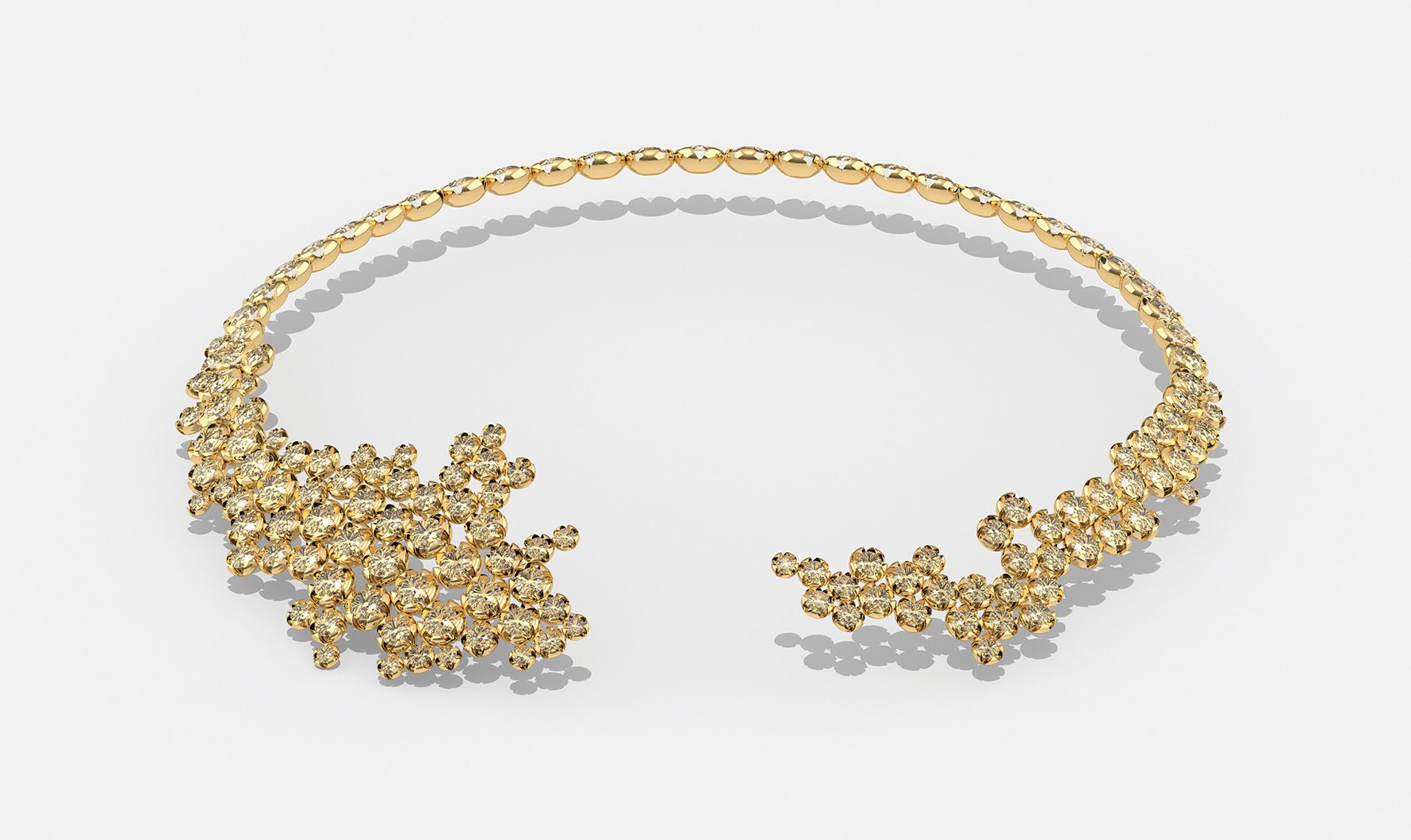 But a lack of support through official channels means she's forced to crowdfund with a Boosted campaign to get there. Needing $20,000 for travel expenses, exhibition costs, accommodation, marketing material and the production of her necklace (above) - she'd found public support to the tune of $14,600 at the time of publishing, with a cut-off time of midday Sunday (4 June).
She told The Lowdown how she went down the path of many - applying to Creative New Zealand (CNZ) for Arts Grant funding to produce a jewellery collection, with the intention of touring it throughout the country.
"The application was rejected and unfortunately the feedback that I received from the assessors was disheartening, and took a toll on my motivation and overall well-being. For over two weeks, I found it difficult to face my boutique or anyone for that matter.
"Much of my application seemed to have been assessed outside their criteria. According to the assessors, I needed to establish myself in New Zealand for at least two years before becoming eligible for funding."
Despite many accolades from her time in the UK, it was explained to Whale that she prove herself here by winning local awards.
"When I reached out to the person in charge of applications at that time (2021) to express my grievances and concerns about the assessment process and feedback, I was yelled at. The call left me shaken, in tears, feeling lost and with the wind taken out of my sails, and I couldn't help but wonder if I had caught that person on an exceptionally bad day.
"However, if I wanted to reapply for funding for this jewellery collection, I would face an obstacle due to CNZ's policy, which states that if funding is denied, the same artwork cannot be resubmitted.
"To be honest, I was shocked by CNZ. During my 9 and a half years in the UK, I experienced much kinder treatment. The British jewellery industry and arts community celebrated, embraced, supported, and encouraged me, despite being a New Zealander residing in their country."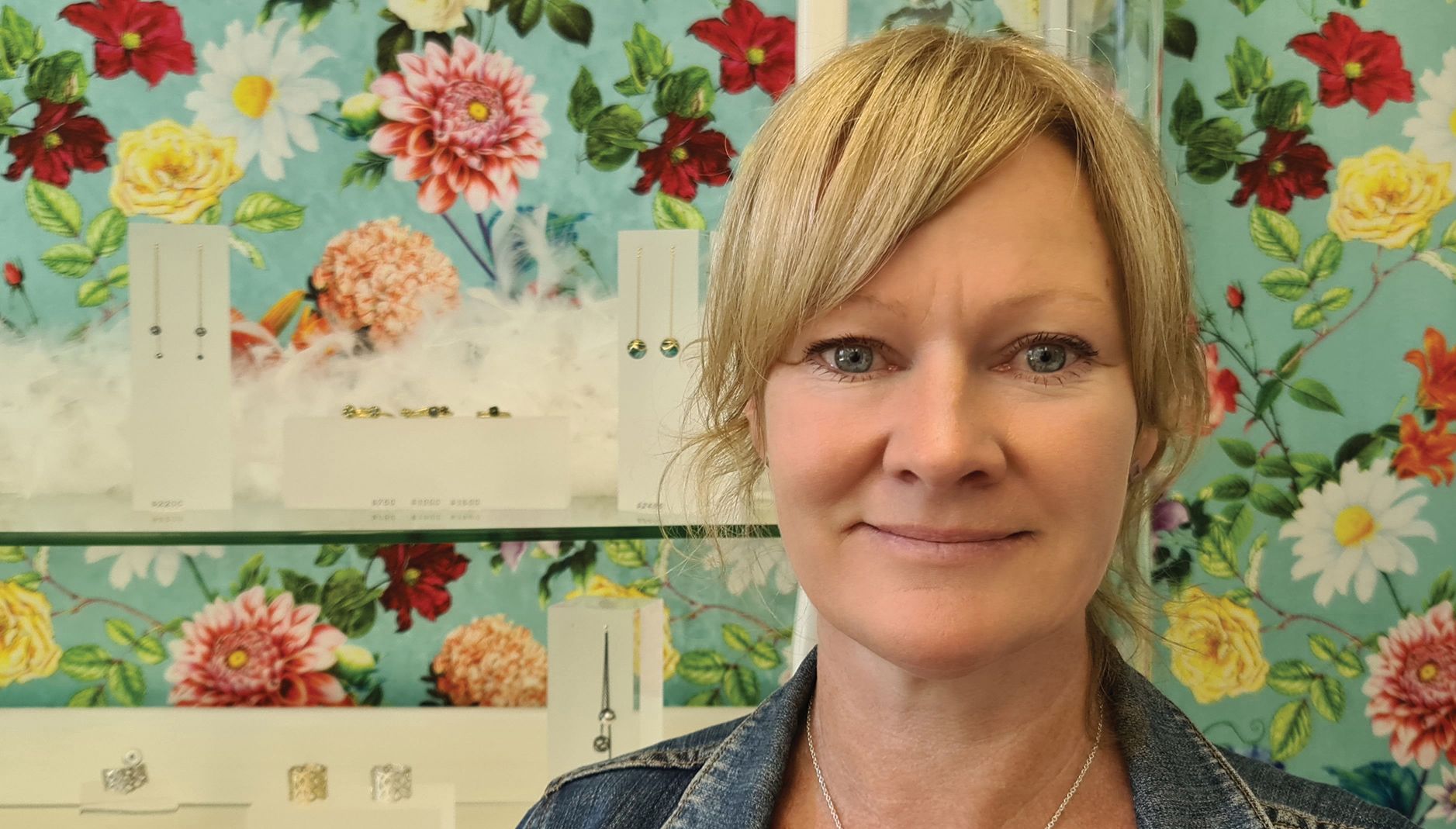 Whale was nervous about turning to the public for help but she's getting more than just financial support from it.
"Stepping into the realm of crowdfunding has been a daunting experience and a leap outside of my comfort zone. Yet, the overwhelming response I have received so far reassures me that sometimes, all we need to do is have faith and pray for help to arrive.
"It has taught me the true power of community support, in the form of compassionate individuals who not only recognise the value of supporting someone's dreams, but also care for their well-being and mental fortitude in pursuing their passion. For this, I am eternally grateful.
"I am optimistic that I will reach my goal (before Sunday's campaign cut-off) and receive the necessary support. However, even if the goal is not met, I will persist. I am fully committed to my journey in the art world, ready for the long haul."
Tami does it again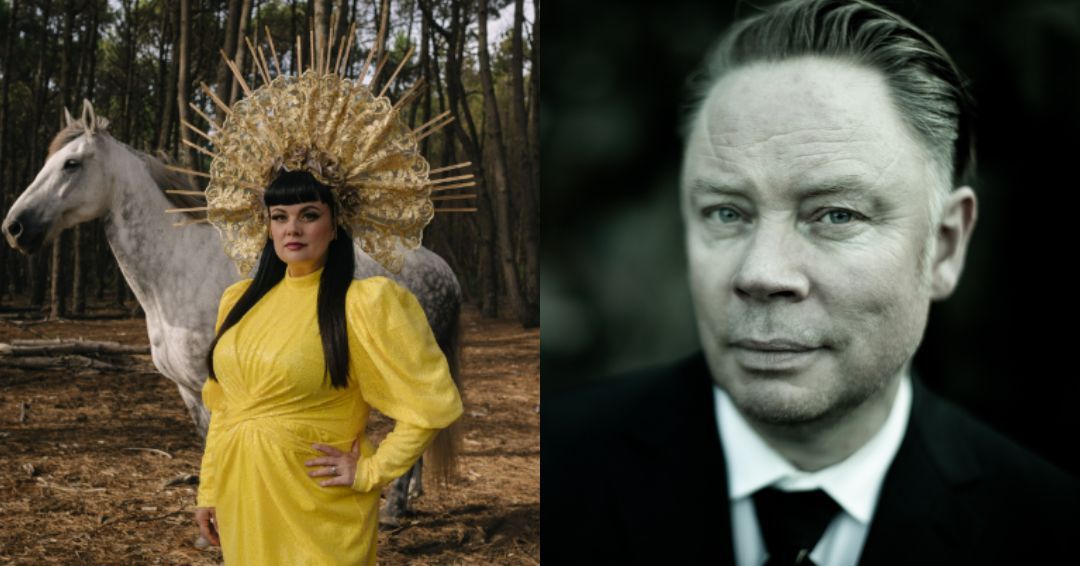 Tami Neilson just can't stop winning.
Not that she's in a hurry to do so.
The powerhouse singer/songwriter has added another accolade to her incredible tune, Beyond The Stars - with it claiming the APRA Best Country Music Song Award at the 2023 Country Music Honours in Gore.
She co-wrote the song with good friend Delaney Davidson and performed it with the incomparable Willie Nelson.
Neilson was in Nashville and couldn't attend - but you can see what it means to her in her recorded acceptance speech - with a cameo from Willie himself "Yay! We won Tami, Best Country Song in New Zealand. Congratulations."
Davidson was able to attend the Gore function, declaring "I am very excited to have this song recognised as we wrote it about our fathers. It feels like a way to honour them and keep their spirit alive."
The MLT Songwriting Award celebrates unreleased songs from Aotearoa and Australia and was presented to Matt Joe Gow for his song Whirlwind.
Funny with a future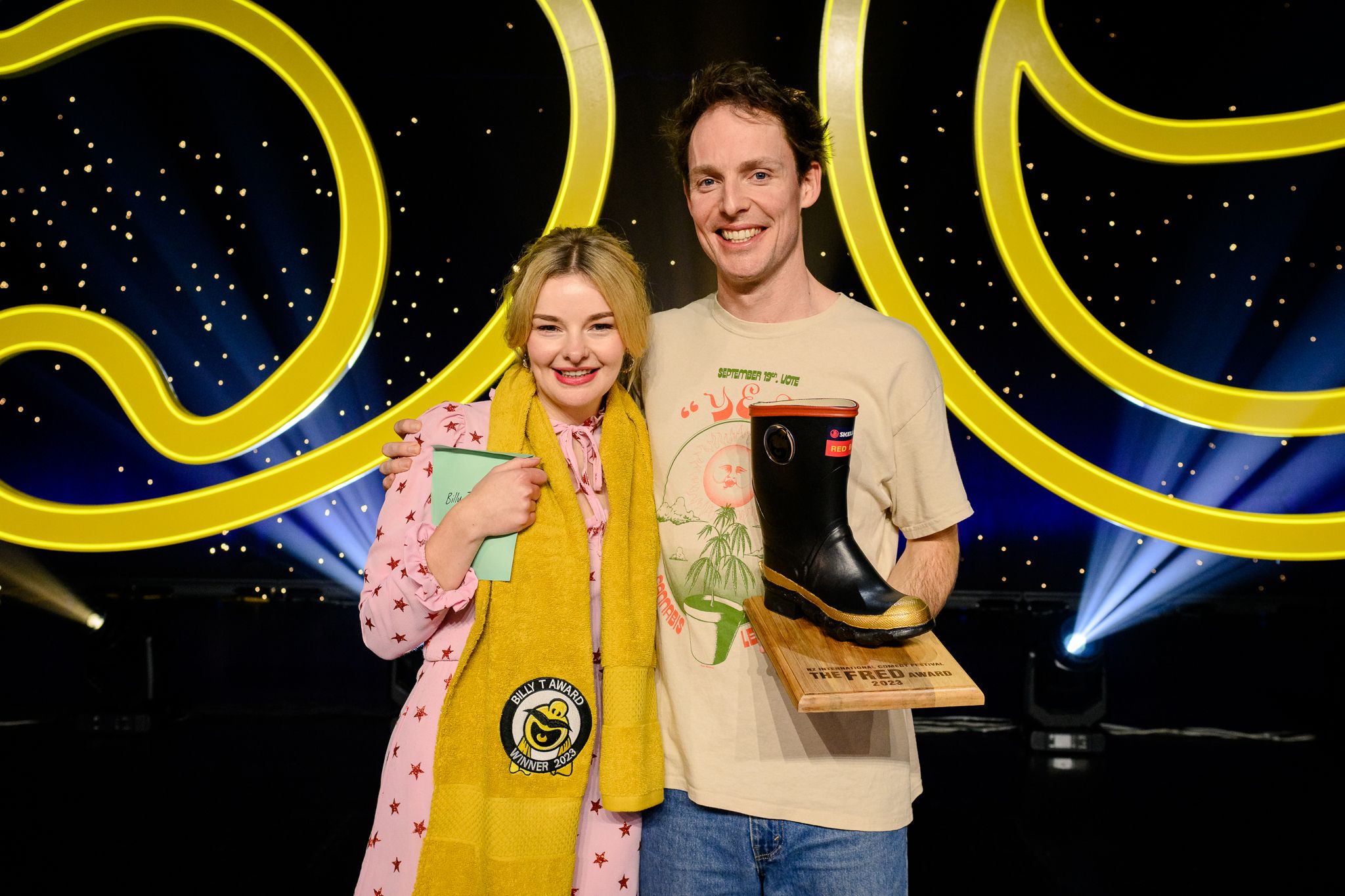 Scarfs and gumboots don't come more prestigious than this in the creative community.
The crowning moment of the NZ International Comedy Festival came with the presentation of the Fred Award for the Best New Zealand Show in the festival and the Billy T Award, an honour bestowed on an emerging comedian with a big future.
Guy Montgomery's star is already shining brightly, the regular feature of festivals and TV screens and his show My Brain Is Blowing Me Crazy was a hit with critics and punters alike.
He told The Lowdown "As soon as you start doing stand-up in New Zealand, the two awards you are aware of are the Billy T and the Fred.
"Obviously, you try not to care because earning a living from doing stand-up is the ultimate award and awards are a bunch of bologna anyway. But as soon as either award is bestowed on you - feeling the acknowledgement and support and celebration of your peers, and also thinking of the comics who have come before you who have won - it all comes crashing down on you and honestly? It feels sensational."
The ionic yellow towel that Billy T James made famous has been thrown over some talented shoulders and this year it was the turn of Abby Howells.
She told The Lowdown "The award means a lot to me, I've been a comedy fan since I was a little kid, memorising Jerry Seinfeld routines in my bedroom and forcing my friends to reenact Blackadder. It's also special for me to win alongside Guy Montgomery who has been one of my biggest champions and supporters in the industry."
Lauren Whitney, Chief Executive of the New Zealand Comedy Trust that runs the festival explains the significance of Howells' success.
"The Billy T Award shows the wider industry, broadcasters and audiences you are the one to watch! So many talented comedians have showcased their comedy voice through creating a show for this award, going on to achieve amazing things in their careers and forging new paths for Aotearoa comedians representing globally, including Rose Matafeo, who after recording her third season of Starstruck has just been named the new Taskmaster for the kids series in the UK, Sam Wills has a residency for Tape Face in Vegas, Guy Montgomery's Guy Mont-Spelling Bee is a smash hit and he just won The Fred Award for Best Show, alongside winning Best Show at the Sydney Comedy Festival. Melanie Bracewell is hosting The Cheap Seats in Australia and just came home to host the Best Foods Comedy Gala."
Arlo and behold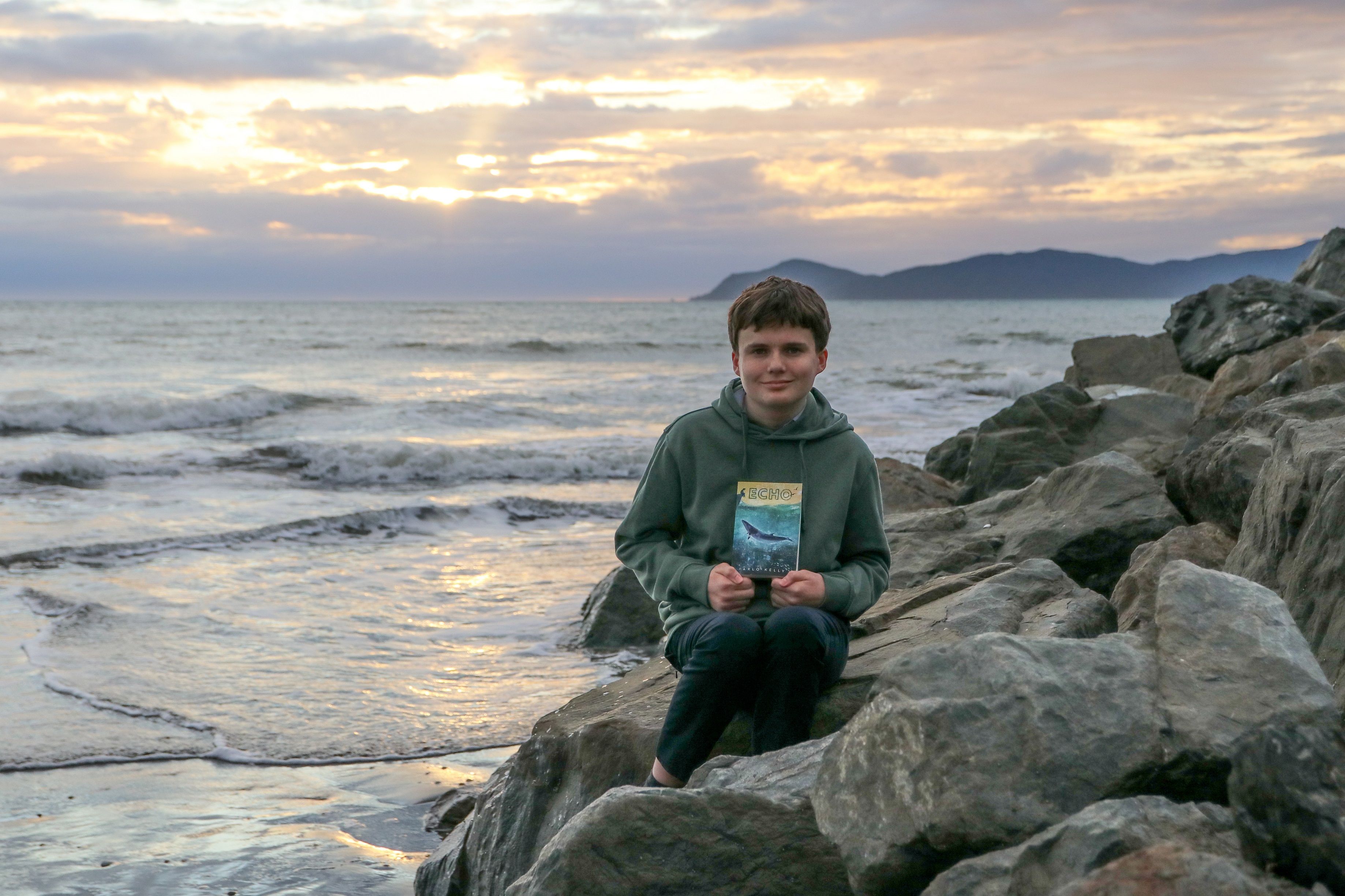 Speaking of promising futures, the finalists for the Best First Book prize at the New Zealand Book Awards for Children and Young Adults are usually written for teenagers - not by them.
16-year-old Kāpiti Coast student Arlo Kelly has become one of the Awards' youngest-ever finalists for his debut novel Echo, in the running for the $2500 prize.
It's already grabbed the TV News attention.
Rather than just having grown-ups decide what are going books for young people - these awards let the target audience have a say too. To get children more involved in the assessment process, 15 primary, intermediate and secondary schools from across the motu were recruited to offer feedback which the judges took on board.
Kelly will be with some of the creative community's luminaries come the Awards on 10 August.
In the running for Junior Fiction Award are David Hill, Jason Gunn and Fifi Colston, while Witi Ihimaera is in the running for the Te Kura Pounamu Award, for books written entirely in te reo Māori.
One of Aotearoa's top non-fiction prizes is also back up for grabs, with entries for the $25,0000 Copyright Licensing New Zealand (CLNZ) and the New Zealand Society of Authors (NZSA) Writers' Award open until 29 June.
The award was established to provide financial support for writers wishing to devote time to a specific project and to cover reasonable research expenses relating to it. Writers with work in a broad range of non-fiction genres, including educational works, can apply.
Sumer in the city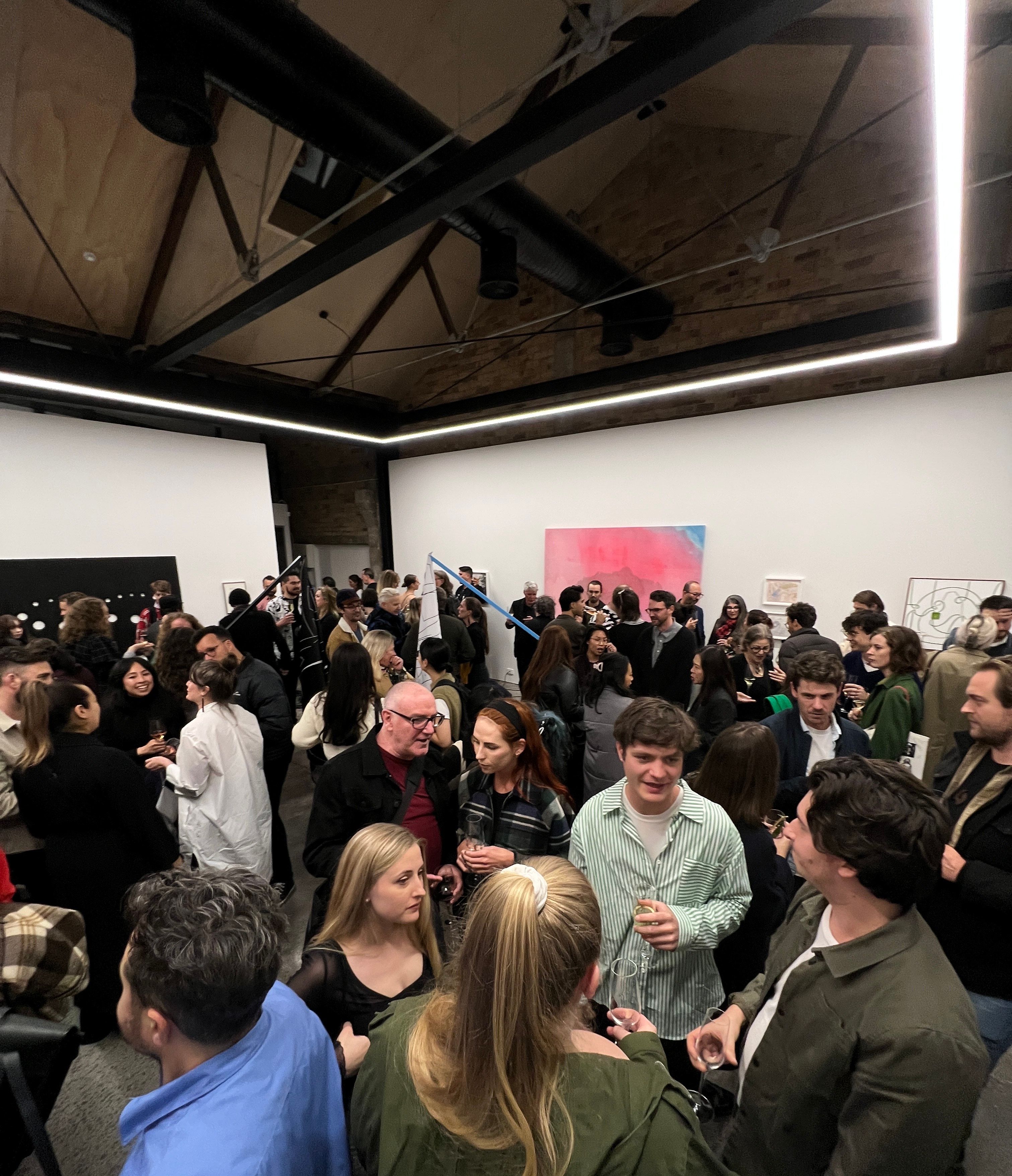 Auckland's CBD has a new gallery on the block - with the launch of Sumer this week on Beach Road.
Sumer - previously based in Tauranga for the last four years and run by Director and artist Dan du Bern - was packed to capacity (above) as it officially opened on Wednesday night with its inaugural exhibition, Nova, featuring work by more than 20 artists.
du Bern told The Lowdown that the shift to Auckland was driven by a desire for higher exposure for their artists and a larger audience. "To be in the heart of it, going toe to toe with the best galleries in the country. Our ambitions are to be viewed as one of the very best in Aotearoa, and the wider region."
He also expressed his ambition "to present a real program of contemporary art, which possesses sophistication, criticality and verve" and is seeking "Artists that are deserving of support. Artists that are dedicated, inspired and talented, whose work inspires and captivates others."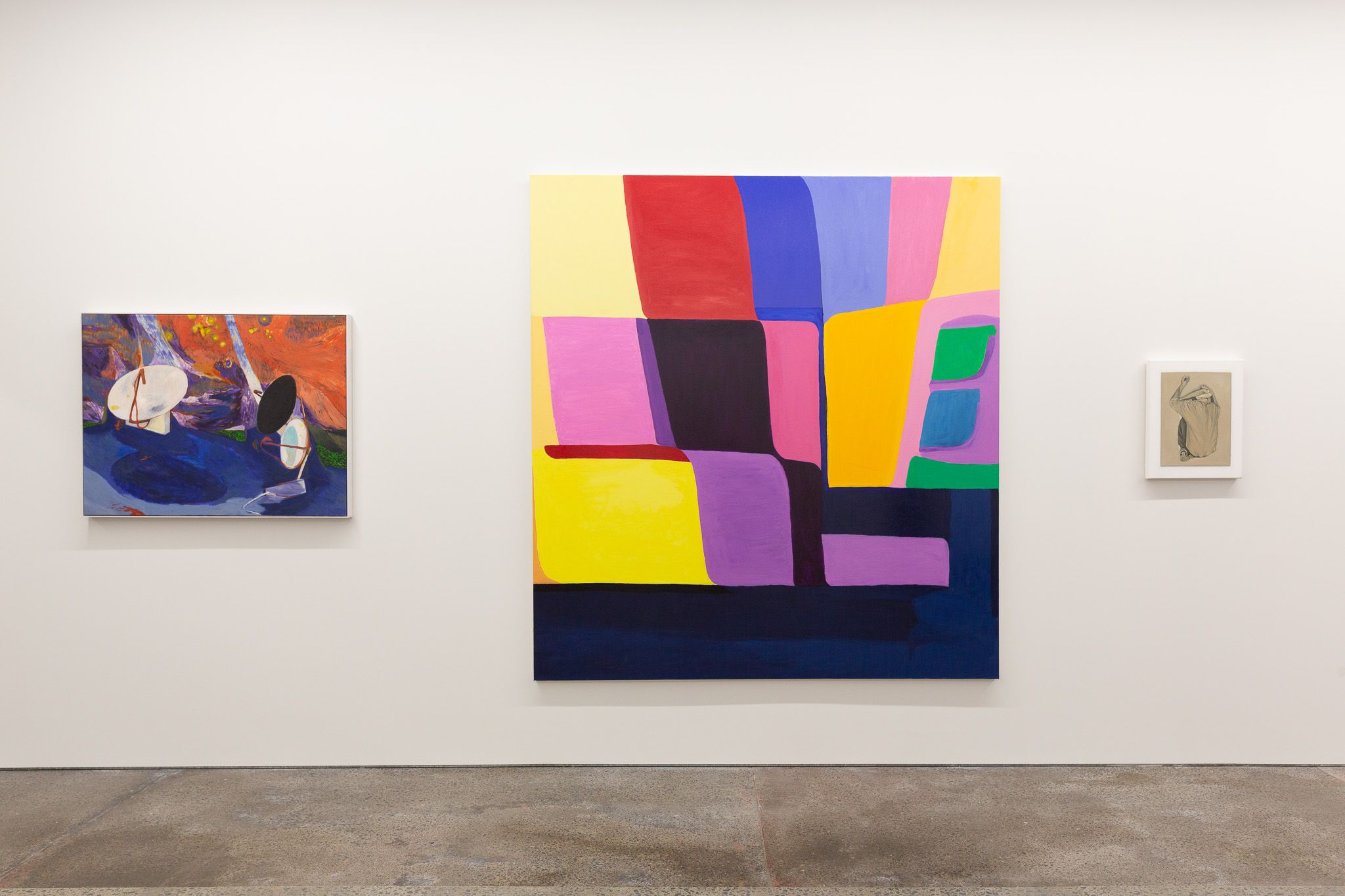 Sculpture success
As the New Zealand Art Show prepares to open its doors for the 20th year - with 200 artists set to fill Wellington's TSB Arena with creativity (2-4 June) there's already one artist with reason to celebrate.
Lower Hutt artist Anna Campbell took out the R.T Nelson Awards for Sculpture top award of $15,000 for her ceramic and mixed sculptural piece Workshop #1 (below).
Consisting of a road cone, gas bottle and dirty rag - all made of ceramic - on an aged wooden shelf, the work is inspired by still-life compositions in her studio.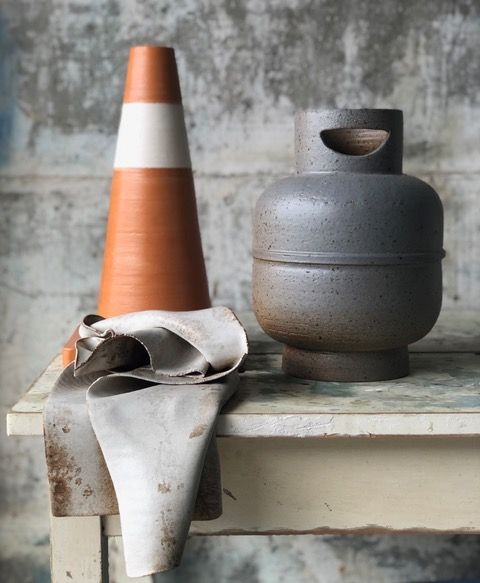 And Waiheke artist Kazu Nakagawa has chalked up a hometown win with success at the Small Sculpture Prize.
He's edged 27 other finalists to claim the $5000 prize for his works artificial landscape #38 and artificial landscape #39. Selector and judge Kate Darrow heaped praise on Nakagawa as "An artist who has chosen Aotearoa as home and, through his creative and community contribution, has become a taonga of Waiheke."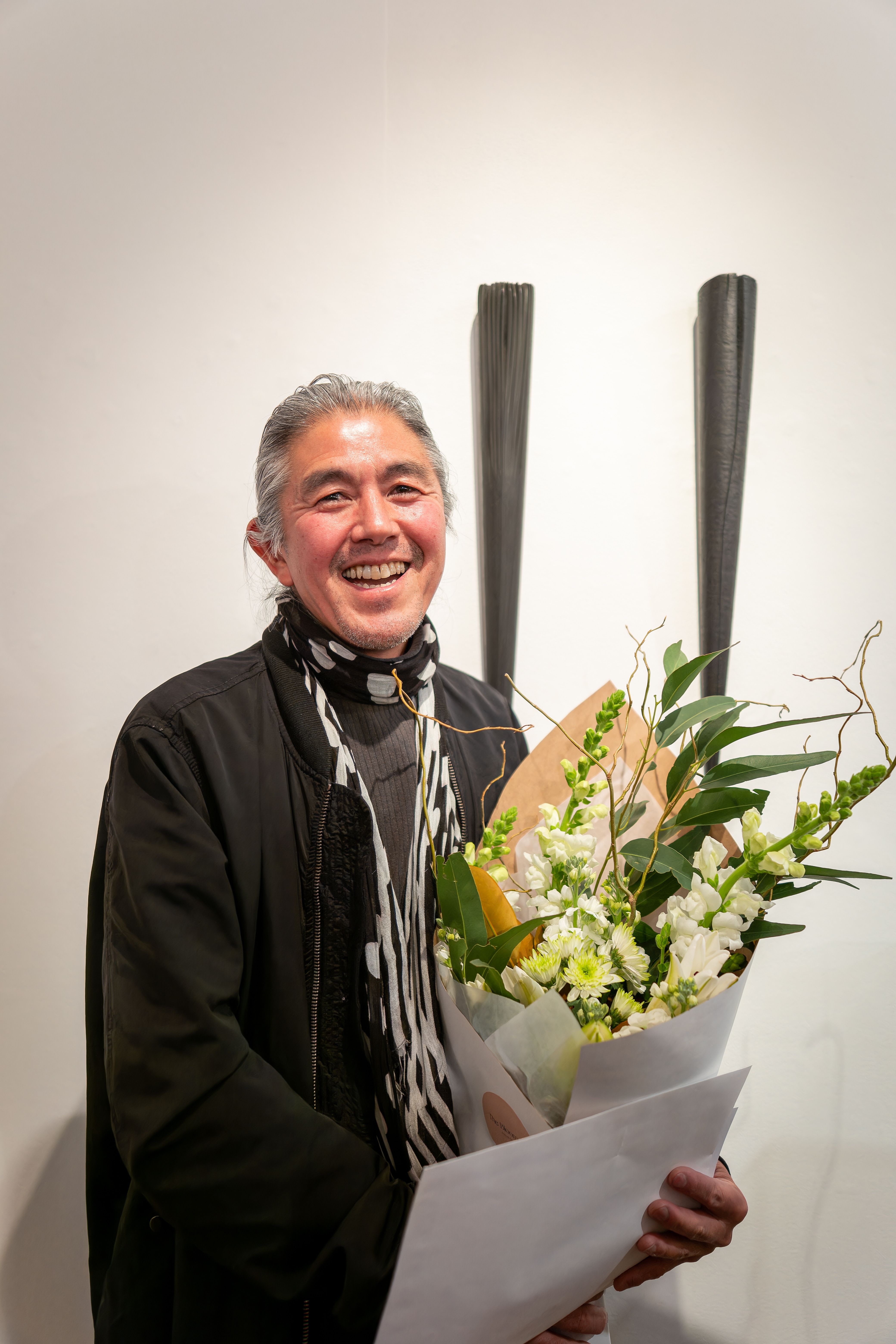 RNZ's new arts show
The space left by the end of the long-running arts and culture fixture Standing Room Only is set to be filled again on the national broadcaster.
And they've chosen two passionate advocates for the creative community - and fine broadcasters as well.
When Lynn Freeman left RNZ at the end of 2022, so too went the Sunday radio showcase of the arts she'd hosted for more than two decades. While there is still Sunday arts coverage, it's about to be revamped starting in August with the as-yet-unnamed show.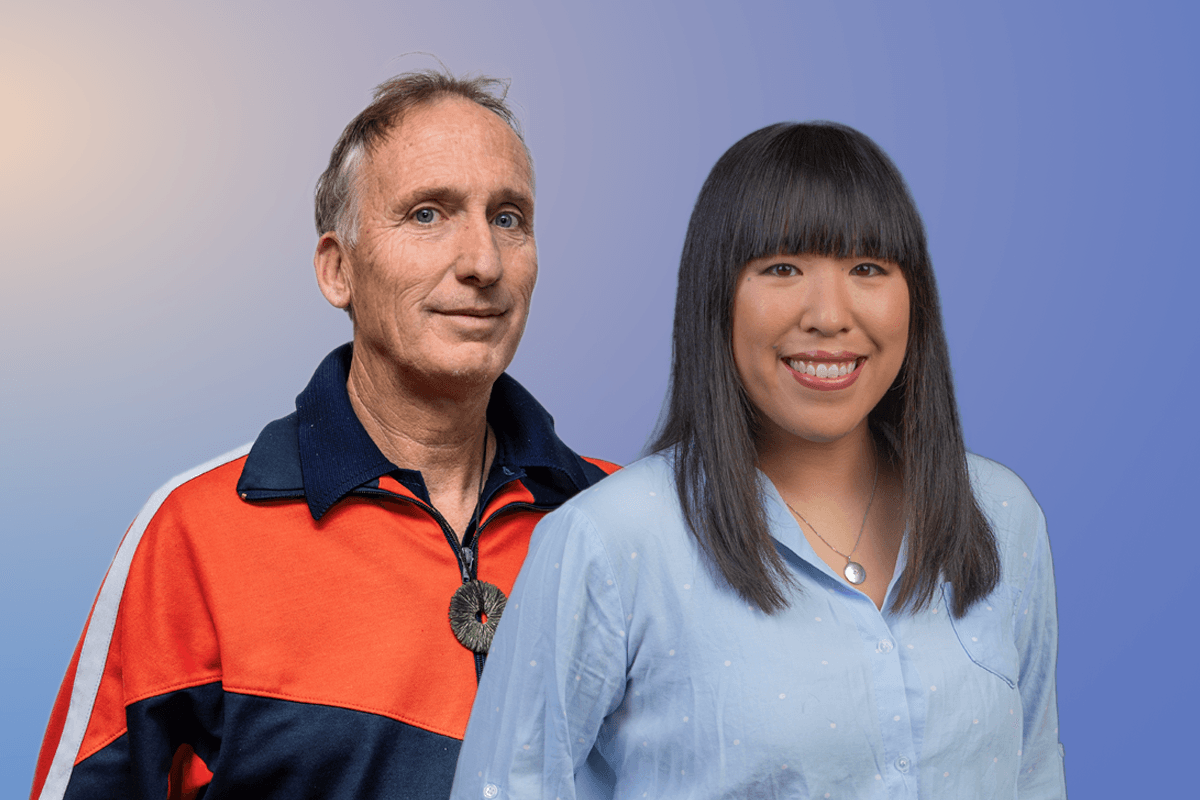 Perlina Lau and Mark Amery (above) will co-host and produce - both bringing a wealth of experience and respect to the table.
Both are already part of the RNZ whānau. Lau is the presenter of World Watch and a regular reviewer - as well as being a hugely successful actor and creator with Flat3, best known for dark-comedy series Creamerie. a new format Sunday afternoon arts and culture show on RNZ National starting in August.
Amery is well known with The Big Idea audience as the originator of The Lowdown and has a deep and wide knowledge of the arts, most recently used at RNZ as a producer for Kim Hill.
The pair will be a welcome addition to the airwaves - the more spotlight on the creative community, the better.