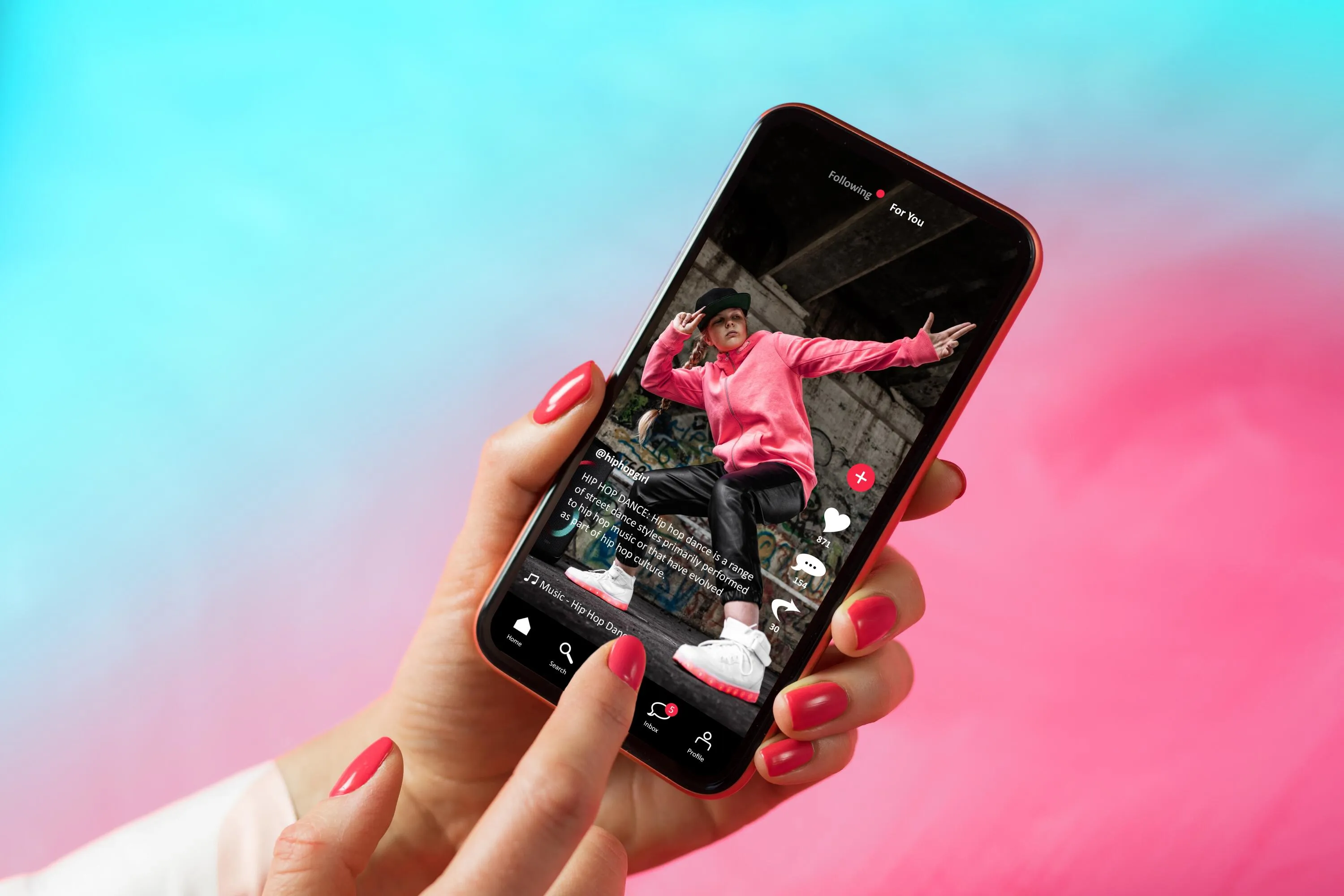 As you are currently reading this in the year 2022, you will know that moving with the times is more than just an option, but a necessity to make your creative enterprise work.
Let's get real - most creatives know the need to use social media to highlight their mahi, but the well-navigated waters of Facebook, Instagram and Twitter are their go-to. Dipping your toes into creating for the 'cool kids' platform of TikTok can feel daunting to some.
But those who have dived in speak highly of it - and it is all about going to where your audience is. For many, that could well be TikTok. It's far less of the newsgathering and networking options that the likes of Twitter, Facebook and LinkedIn tend to be.
Users go to TikTok to be entertained, look for life hacks and can be actively engaged more than just a snarky mention in a comments section.
Kaupapa Māori driven Te Pou Theatre's never been afraid to try something new - and are coming to the end of their month-long online fundraising campaign, #tepoutheatrechallenge.
It's crowdsourcing with a difference. In an attempt to raise $40,000 to support their kaupapa, Te Pou is trying to get people involved in challenges that encourage using Te Reo Māori in everyday life - and get those who take up the wero on social media to get others to sponsor them.
Te Pou's Kaihautū Taha Wairua,Tainui Tukiwaho describes it as "a more creative way of involving a much wider community in supporting the kaupapa of Māori Theatre to grow."
To help spread the word and break new ground, Te Pou recruited Māori TikTok content creators Paaka Davis (Te Rarawa), Quack Pirihi (Ngāti Porou, Ngāpuhi, Ngāti Wai) and Lewis Contini (Ngāpuhi). Their reach on the video driven, finger-scolling platform is a combined 271,300 viewers.
So we tapped into the experts to understand why a creative should use the platform.
Quack Pirihi (above) told The Big Idea "when we think of creativity, it should never be exclusive to paint brushes + watercolour. When we think of creativity, it doesn't end at being good at a certain hobby. Being able to talk, engage, and influence by just being yourself, is peak creativity.
"I started using TikTok about 2 years ago and since then - I have tried every category of content under the rā. From ASMR videos, to daily fit checks - I have mingled with, left, and joined new communities all in the process of finding my standing. I now stand in a For You page filled with Māori creatives, sharing important kaupapa, learning te reo māori & decolonising my whakaaro.
"I have learnt how to spread my kaupapa through humour, managing different trends, and it has introduced me to new beautiful opportunities. I will say this - Creativity may start at TikTok, but do not confine yourself to one medium. We are talented beings with creativity flowing through our bloodstream, cut the water flow at the top of the Awa, and you will see the waterfall start to dwindle."
Paaka Davis told The Big Idea "TikTok and its algorithm still allows each user the capability to go viral with every post. Once it finds your niche, which is the area of interest that you create your content around, it pushes it out to those users even more and then pushes it to more users that like that kind of content.
"My tip would be to set a target of posting videos and commit to that number for 3 months. A good number is anywhere between 2-4 videos per day."
Quack agrees - "Regretfully, you gotta try everything. If you like it, do it. Who cares if you get hate comments - this ain't their whare, and you already know if they saw you face to face they wouldn't have a single word to say.
"Stand tuturu to your kaupapa and as long as you're enjoying yourself, don't change anything for nobody. Also, for the sake of everybody, credit the people you got inspiration from for your posts."