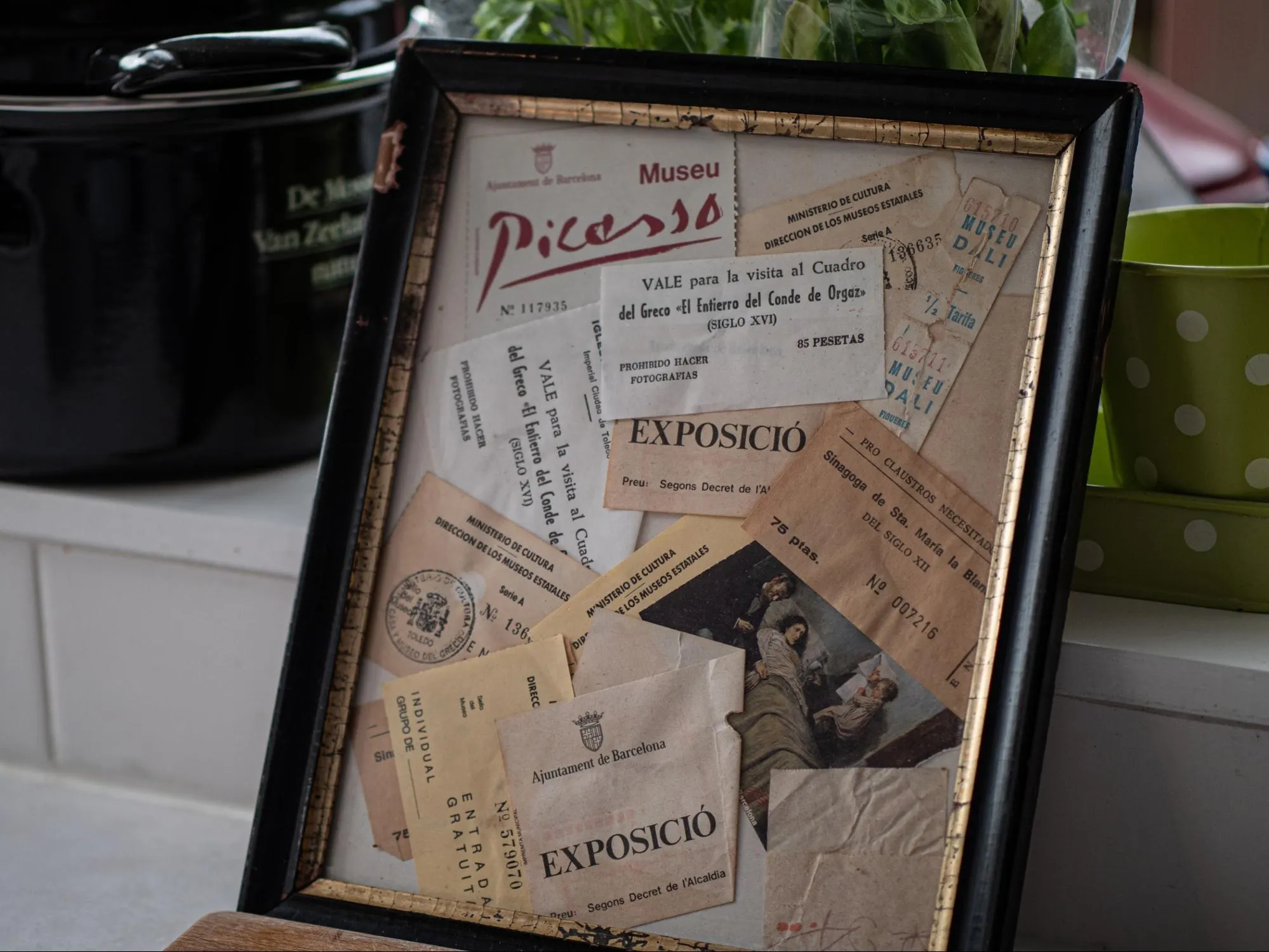 The doors to many of our favourite galleries and exhibitions are finally opening again. But the lockdown has opened our eyes to the curiosity of closed doors.
Whether it's a glimpse through a Zoom call or bubble photos on social media, what creative people choose to surround themselves can prove an inspiration to others.
Our 'House Visits' series takes you into the homes and working spaces of people in the creative world, to see what they have collected on their travels, what it means to them.
Jocelyn Janon - Auckland
Born in France, I have been living in New Zealand since 2000 where I photograph people.
People moving, running, jumping, protesting, crying, laughing, working…
But above all, I love working with movement artists: I am lucky to be able to collaborate with some of the best choreographers and dancers in Aotearoa/New Zealand.
I have just finished an exhibition with the Tempo Dance Festival titled 'Monuments'.
I am also a lecturer and, under COVID-19, I am teaching from home.
The Tour Begins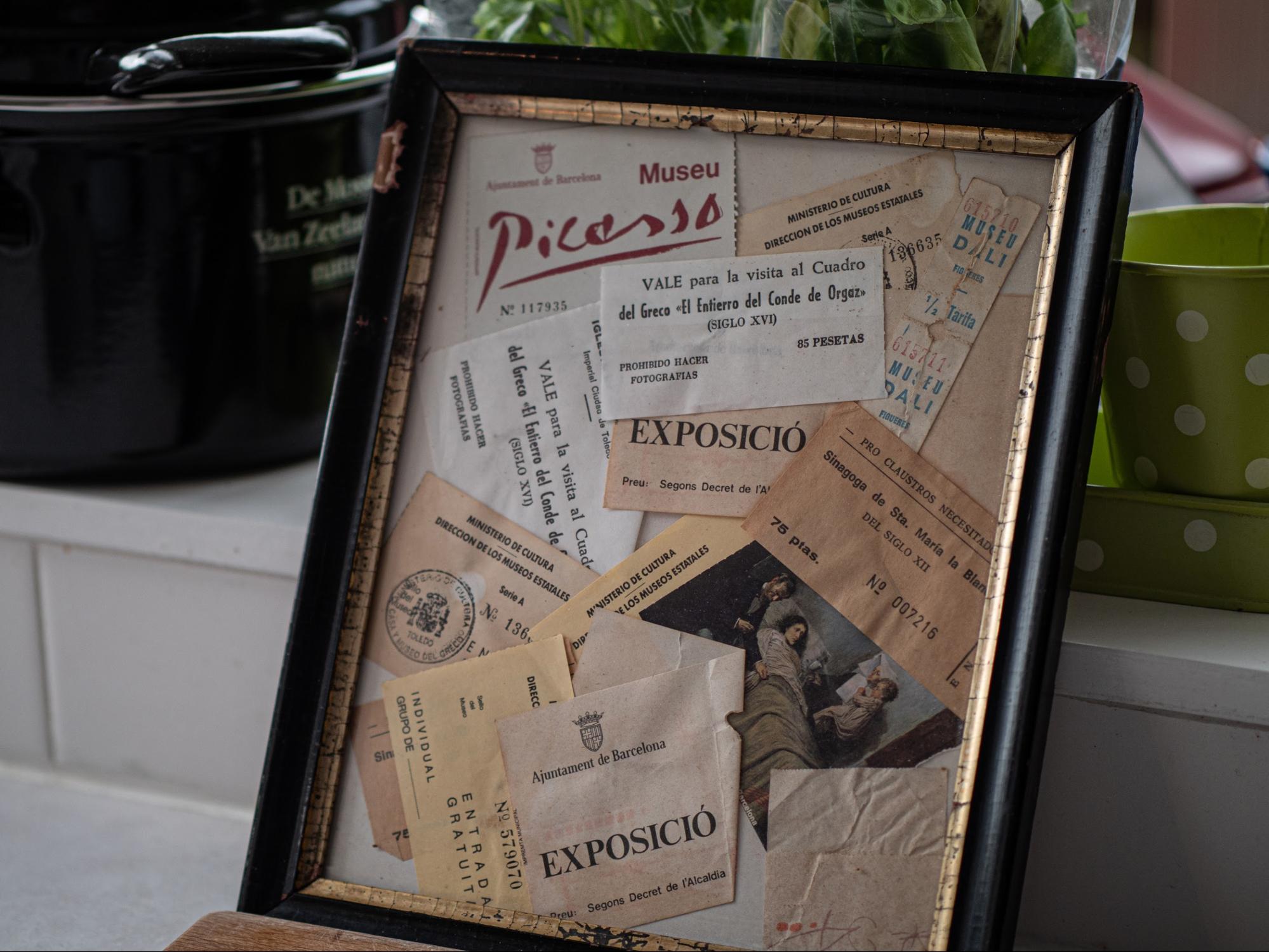 In my early twenties, I spent quite a bit of time in Spain, visiting museums, exhibitions, churches, castles etc.
I kept most of the entry tickets along the way and framed them.
Now in my fifties, the frame, battered and scratched, has followed me everywhere.
It is now at home, here in Auckland, slowly fading.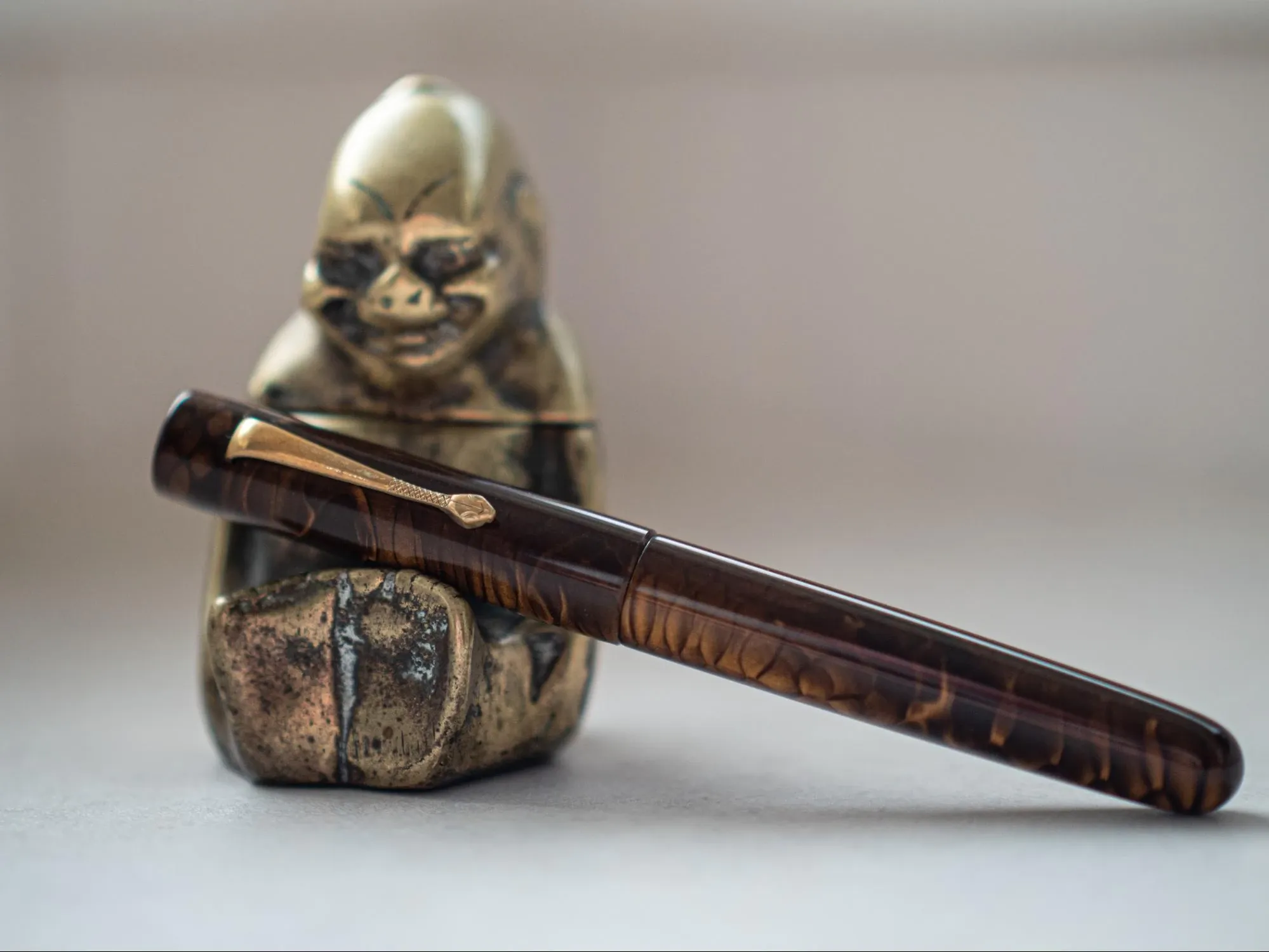 When I was around 12, a cousin gave a fountain pen to me. I loved it mainly because it had a golden snake clip. That was cool.
I like to think the pen did not have much value, because it got crushed into millions of pieces…
I kept the nib and the clip in a box for many years.
Recently I found someone who could fabricate fountain pens to my design. I have designed this pen re-using the snake clip and with a dragon/snake material pattern for added coolness.
It is resting on a laughing Buddha antique inkwell of uncertain origin…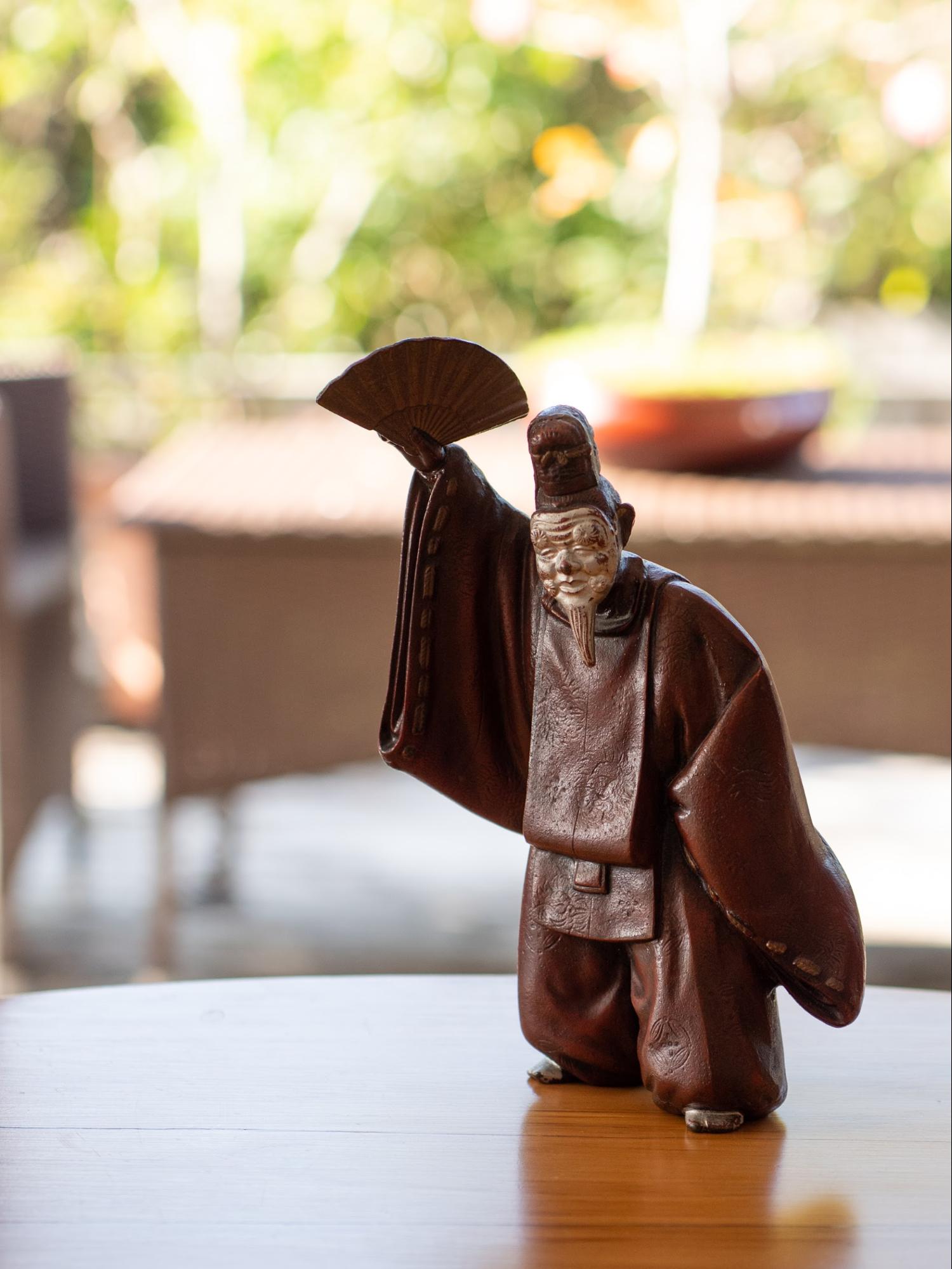 I became obsessed with Japanese culture at school. I had a teacher in French literature who was also running a Japanese class.
I love Japanese movies, literature, food, arts, sake. I even watch the grand sumo tournaments on Japanese TV…
I bought that Noh sculpture from an antique shop from Christchurch, which sadly disappeared in the Christchurch earthquake.
With COVID-19, I hang my headphones on the sculpture when I have finished speaking to my students.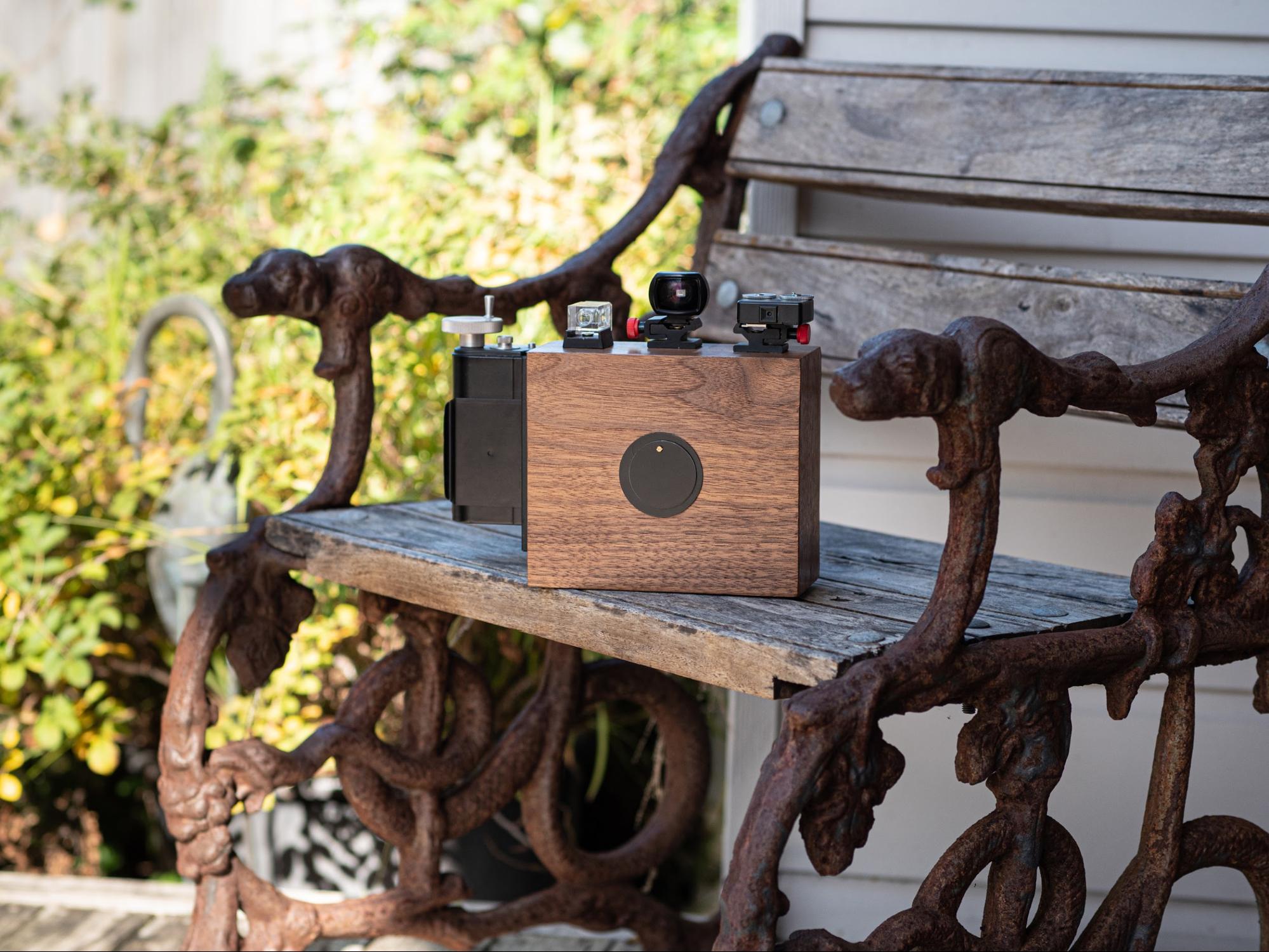 While I have passed the Gear Acquisition Syndrome (GAS) a long time ago, I still have too many cameras…
The nickname for this pinhole camera is 'the monster'. I acquired the box on internet. Then I have decided to modify it and to add a film magazine and all sort of superfluous accessories.
This is a terribly slow film camera.
The way of thinking when using this camera is almost the opposite to when I am photographing fast-moving dancers using my digital cameras…
It is sitting on an antique bench coming from one of the Indian French ex-colonies.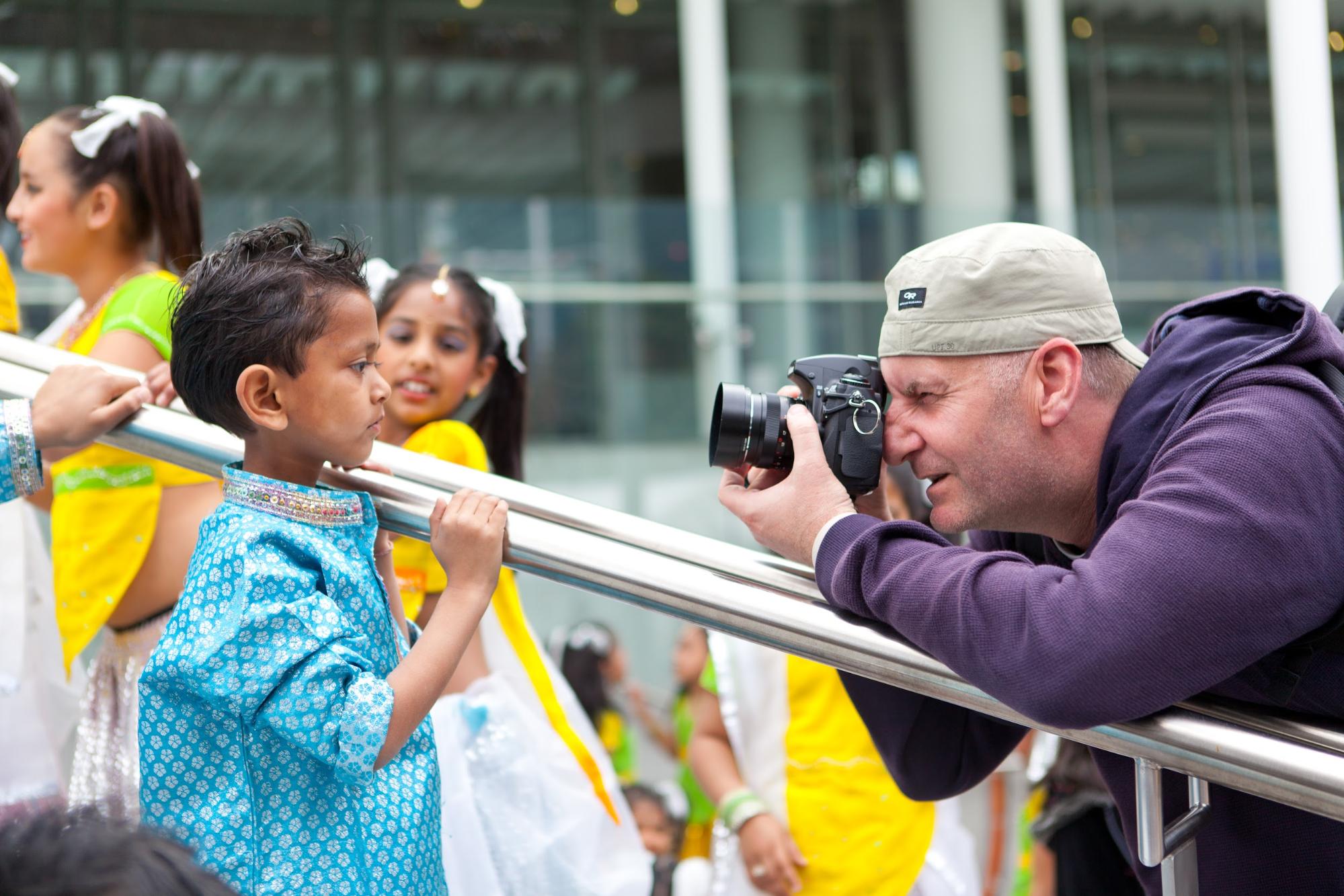 Jocelyn Janon in action. Photo: Andrew Hales.