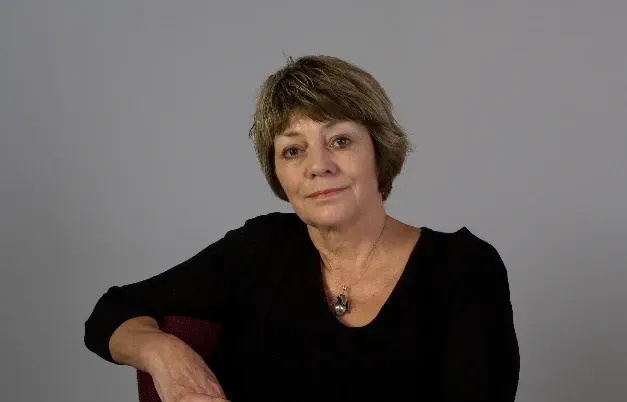 Dame Cheryll Beatrice Sotheran DNZM (11 October 1945 – 30 December 2017) made a unique contribution to New Zealand's cultural landscape. In an exceptional career that spanned the arts, academia, economic development, and international trade, she was renowned for her strategic leadership and laser-sharp intellect. While her highest profile position was as the founding Chief Executive of the Museum of New Zealand Te Papa Tongarewa, her impact was felt across multiple institutions and sectors. Cheryll has influenced a generation of arts and creative industry professionals in Aotearoa and globally.
Cheryll graduated from Teachers' College in 1968 and completed her MA in English at the University of Auckland the following year. She studied further, and went on to lecture in, Art History. During this time she was an important arts commentator and critic, in the Auckland Star and Art New Zealand and elsewhere.
Cheryll was a founding member of the Feminist Art Network, with artists and curators including Juliet Batten, Elizabeth Eastmond, Alexa Johnston, Claudia Pond Eyley, Priscilla Pitts and Carole Shepheard. As Alexa Johnson said recently,
"We knew as women we had a choice of working against the flow or simply going with the flow".
As those close to her know, Cheryll was not a 'go with the flow' kind of person. At that time she was, at her core, an activist for positive social and environmental change.
In 1986, with no pathway to promotion within the Art History department, she began her career in art administration as Director of the Govett-Brewster Art Gallery in New Plymouth. Under her leadership she demonstrated a determination to connect leading edge contemporary practice with the community on many occasions. Her relationships with Marge Rau-Kupa and other iwi leaders were, in particular, transformative, and influential to her later thinking.
In time she became the Chair of the Art Gallery and Museum Association of NZ (AGMANZ). She saw the need for, and led, significant and often controversial change—something that was to be the hallmark of her career. Cheryll was challenged the sector's underlying principles of how museums and art galleries respond to the world and led to shift to more strategic thinking.
In 1989 she was appointed as Director of the Dunedin Public Art Gallery, where once again she led major change—building a case for and then achieving the relocation of the gallery to the Octagon in the centre of town where it remains today.
In 1992 Cheryll was appointed as the founding Chief Executive of what was to become Te Papa Tongarewa—created from the merger of the National Museum and National Art Gallery. The documentary Getting to Our Place, by Anna Cottrell and Gaylene Preston, recorded the process of developing the museum on a (then) new museological principle of biculturalism. Wikipedia tells us that the construction of Te Papa was the biggest international museum project of the 1990s. It's perhaps more pertinent to say that it was the one of the most far-reaching piece of strategic thought-leadership (in terms of the purpose of investment in major cultural infrastructure) anywhere in the world in decades. The opening of Te Papa in February 1998 happened on time and on budget, a credit to Cheryll's leadership.
In 1999 Cheryll was created a Dame Companion of the New Zealand Order of Merit for services to museum administration. She was also named the New Zealander of the Year by North & South magazine and received a Distinguished Alumni Award from the University of Auckland—a lot of public recognition for someone who was in many ways immensely private, and a reluctant public figure.
While Dame Cheryll is principally known for her work in the arts, during the last decade of her career she made an enormous contribution to New Zealand businesses. In 2002 Cheryll joined New Zealand Trade and Enterprise (NZTE), New Zealand's international trade agency, where she brought innovative thinking and a new strategic approach to tourism and creative industries. In developing New Zealand's first Creative Industries Strategy, Cheryll challenged existing perceptions and highlighted the economic value of the creative sector. In particular, her work had a major influence on government policy towards the screen production and design sectors, including the creation of the successful Better by Design programme for export companies. Current CEO Peter Chrisp said:
"NZTE was lucky enough to have a significant contribution from Dame Cheryll over 12 years. She brought an incisive, energetic and passionate creativity, which made a huge difference for New Zealand and for the world".
In a similar vein, in 2008, Sotheran became the founding Chair of the board of directors of SODA Inc., Waikato's entrepreneurship hub and business incubator. She chaired the board until 2013 when a stroke ended her professional life.
In his eulogy at Dame Cheryll's funeral, Tim Walker, friend and former Senior Curator (art) at Te Papa said:
"In galvanising the Te Papa project she could see how its strategic realisation would open up a plethora of possibilities and value—for many. These included city and nation building, urban placemaking, advancing Te Ao Māori at all levels of New Zealand society, the transformative engagement in our stories, expanding the impacts of creative practice and innovation, expanding the richness of a multiplicity of voices and values, and so on. She was a global thinker, and she had her finger on the pulse of the global zeitgeist to an extraordinary degree—in ways that sat well outside a typical cultural leadership frame".
In a tribute to Cheryll, Charles Landry, author of The Creative City: A Toolkit for Urban Innovators and a global leader in rethinking the planning, development and management of cities, has said:
"I met Cheryll in her Te Papa period and what I loved about her was her honesty, directness, foresight, and intelligence. But she was much more than that. She had a wellspring of kind emotions and insight that for me was enriching. Some thought Cheryll was a bit hard, but I only experienced her as soft. To be with Cheryll just chatting about life, loves and passions is what I remember most".
Sir Neil Cossons, Chair of English Heritage and formerly Director of Ironbridge, the National Maritime Museum, Greenwich and the Science Museum London has said:
"Cheryll Sotheran was one of the great museum directors of her era. I first met her while she was in Dunedin and was delighted at her appointment as Chief Executive of the proposed Museum of New Zealand. The Trustees had been led to believe there was nobody in New Zealand of 'sufficient stature or experience' to do the job; how wrong that opinion proved to be! Cheryll brought all the qualities needed; intellect, resilience, unswerving resolve and a great sense of humour".
Though a reluctant public figure, Cheryll's work has impacted the arts sector and the general public and her legacy lies in the projects she gave life to and the people who've been inspired, motivated, and taught by her.