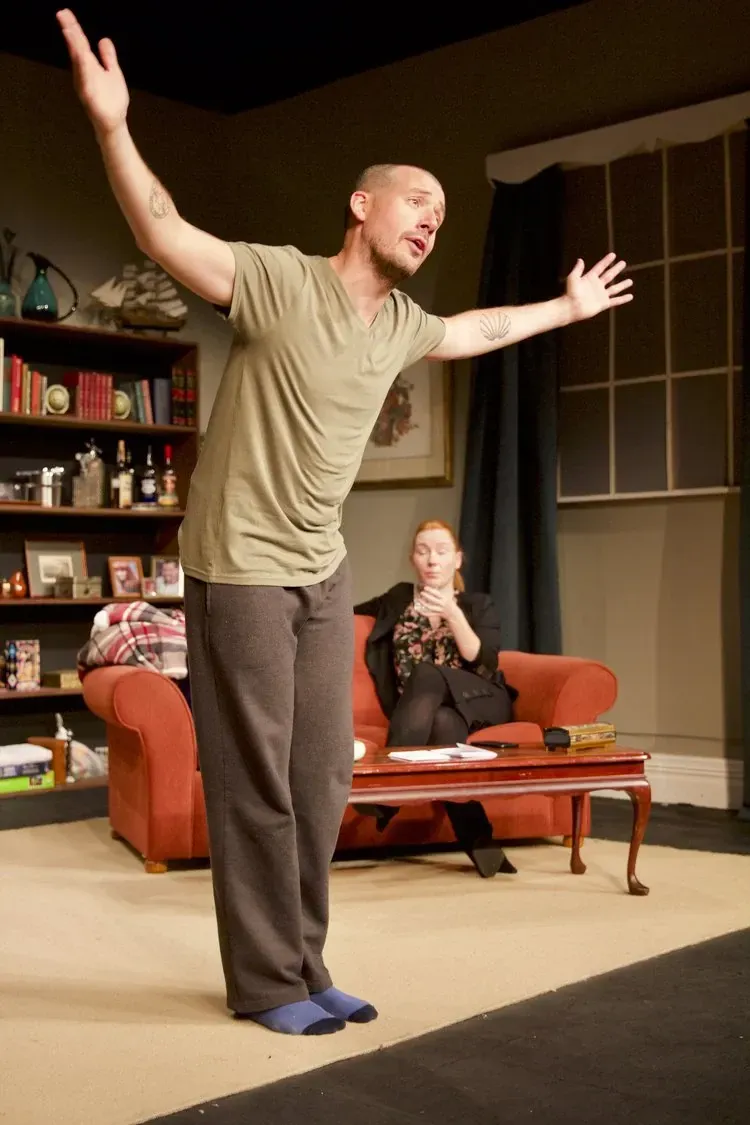 Death of a Dream, the first full-length play by playwright and actor Richard De Luca, is wrapping its world premier at Dolphin Theatre, Onehunga, this Saturday.
The play was shortlisted for the Playmarket Adam NZ Play of the Year Award and was highly commended by the Playwrights Association.
Dramatic, gritty and bravely written as a sequel to Arthur Miller's Death of a Salesman, the play received invaluable support from the Dolphin Theatre throughout its development.
As well as bringing a new work to the stage, the cast has included professional actors keen to hone their craft and has given new actors, set designers, lighting and sound technicians, costume designers and stage managers a rare opportunity to work on a brand new, never before seen play.
Richard De Luca talks about the experience of developing this new community theatre offering.
Q: What made you write a sequel to the classic Arthur Miller play Death of a Salesman?
I have always loved Death of a Salesman and wanted to explore why it's still relevant so many years after it was written. In many ways it's because it explores timeless themes - what is success? what is a good life? what makes a good man? Arthur Miller wanted to look at public issues in the private space - I have attempted the same. There is much debate about what has become of the 'American Dream' under the presidency of Trump. The "dream" of my play refers to both the American Dream (adopted by most western nations) and Willy Loman's dream to leave a legacy to his sons.
Q: Would you describe Death of a Dream as a tragedy?
It is tragic in the way it looks at failure and how the modern obsession with success has such terrible consequences. Willy's life was tragic in that he did not achieve what he set out to achieve, and it becomes more tragic in light of the consequences of his actions on his sons and grandson.
It is tragic in the way it looks at failure and how the modern obsession with success has such terrible consequences.
Q: What do you hope audiences will take away with them?
I hope that the play will make audiences think about their own lives and the decisions they make. What makes a successful life? What really matters?
Q: Why did you choose the Dolphin Theatre to premiere your play?
The Dolphin Theatre has been tremendously supportive. They hosted a staged reading of an early draft which helped finish the script and their willingness to stage a new play says so much of their position as a pre-eminent community theatre. I can't thank them enough.
Death of a Dream's two week season wraps up this Saturday 5 May. Bookings: www.dolphintheatre.org.nz/bookings