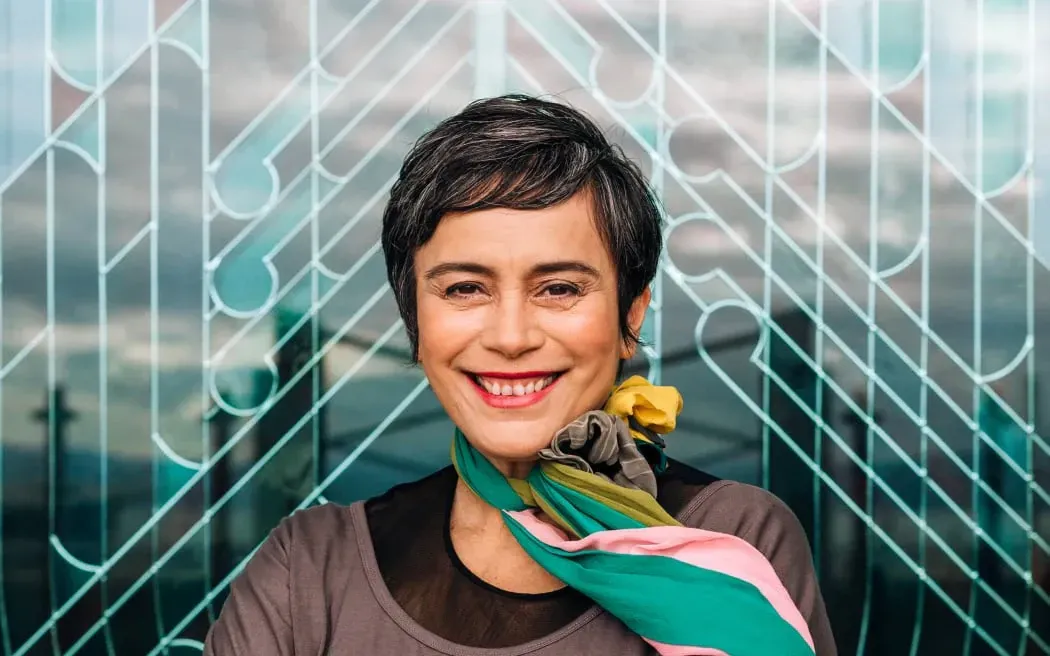 There's always a sense of collective achievement and a feeling of pride when those at the forefront of the creative community get nationwide recognition for their skills and impact on Aotearoa.
That's no different with this year's Queen's Birthday Honours - headlined in terms of visibility and name recognition by hugely admired multi-disciplinary artist Lisa Reihana, filmmaker Chelsea Winstanley, opera singer Faafetai Jonathan Lemalu, Arts Laureate Lisa Walker and  Bill Urale, AKA hip-hop hitmaker King Kapisi.
But the stand-out feature with the arts involvement in the 2022 list - and it's a hefty involvement at that - is the spotlight of thanks and gratitude being cast on those who help create the platforms for artists and creatives to thrive.
While those who create deserve every shred of celebration that can be thrown their way, those who dedicate their time - in many instances huge parts of their life - to providing opportunities for Aotearoa to embrace its creativity and its culture.
Indeed, this year's Queen's Birthday Honours list is one for the administrators, the behind the scenes influencers, the engine room that keeps the creative community humming.
And it starts right at the top of that list.
Dame and Knights to the fore
One of three newly titled Dames, Judge Carolyn Henwood earns hers for services to the State, youth and the arts - which includes as a founding member of Circa Theatre and a foundation Trustee of the Theatre Artists Charitable Trust, as well as being a former Deputy Chair of Toi Whakaari New Zealand Drama School,
Two of the new Knights have also contributed strongly to the creative community.
Dr Patu Hohepa has been honoured for his services to Māori culture and education. As well as being a leader in the renaissance of te reo Māori as a teacher and advocate, he spent time on Te Waka Toi, the Māori Board of Creative New Zealand. Among the many organisations he has been a kaumātua for, Sir Patu has been a member of Haerewa, the Māori Cultural Advisory Group of Auckland Art Gallery which including leading a delegation accompanying an exhibition of fifty portraits of Māori by pre-eminent painter Gottfried Lindauer to Europe in 2014. 
A former chairman of the Royal New Zealand Ballet and a 15 years on the Theatre Arts Charitable Trust, Sir Hugh Rennie is being lauded for services to governance, the law, business and the community. 
Leading lights behind the spotlight
There are many familiar behind-the-scenes names that have spent years uplifting the profile and opportunities within the sector.
Marianne Hargreaves has contributed immensely to Canterbury's art communities as an artist and administrator for decades - and is now a Member of the New Zealand Order of Merit (MNZM).
Marianne Hargreaves. Photo: Supplied.
Perhaps best known for helping transform WORD Christchurch into a major event on the national creative calendar, Hargreaves has a stacked CV, with creative and management positions within the Christchurch and New Zealand International Arts Festivals, the New Zealand Jazz and Blues Festival. As the Arts Advisor to the Arts Centre of Christchurch, she established one of the region's few Artist in Residence programmes in 2004. Throw in two terms as president of the Friends of the Christchurch Art Gallery, a founding member of both the Physics Room Trust and the Christchurch Arts Audience Development Group, Hargreaves' dedication is both unwavering and unquestionable.
Speaking of universally respected figures earning MNZM status, Dr Ella Henry has made the list for services to Māori, education and media. As well as a staunch advocate for better outcomes for Māori, specifically wāhine through academia, Henry has been involved with the Māori screen industry as a writer, actor, presenter and commentator. She helped establish and chaired Nga Aho Whakaari, the Association of Māori in Screen Production and was chair of the Association of Women in Film and Television New Zealand. 
Another who has made a significant contribution to Māori in film, Cousins producer Libby Hakaraia joins Henry with a MNZM. Eight years after launching the Māoriland Film Festival, it's now the largest indigenous film festival in the southern hemisphere and has spawned the Māoriland Hub, a multi-purpose cinema and arts space in Ōtaki that she is Executive Director of. Hakaraia is also the producer of 72-hour filmmaking challenge NATIVE Slam, has been an executive member of Screen Production and Development Association and Ngā Aho Whakaari, as well as publishing three books on Matariki.
Fellow film industry driving force Jasmin McSweeney is also honoured. The Head of Marketing at the New Zealand Film Commission (NZFC) has worked on the release and marketing of 15 of the top 20 New Zealand films released theatrically on our shores. McSweeney advocates for Māori and Pacific filmmakers, women and other under-represented groups in the screen sector, helping indigenous filmmakers screen at international film festivals and be picked up for wider distribution. That includes being responsible for NZFC's Te Ahi Kā programme, which provides ongoing representation of New Zealand films after their film festival premiere or initial release period and convening New Zealand's selection committee for the Academy's International Feature Film Award.
Making a stand
Those who made a stand for inclusion and equality for what have been marginalised sections of Aotearoa have been given their dues.
Dr Miriam Saphira and Gresham Bradley have both been recognised for their services to the LGBTQIA+ community. 
Writer and artist Saphira CNZM has earned a reputation for speaking up for those who were not being heard and established New Zealand's first museum of lesbian culture; The Charlotte Museum Trust 15 years ago, with a collection consisting of 800 artefacts 2,100 books and magazines.
Now an ONZM, Bradley is one of the driving forces behind the Auckland Pride parade and festival, having led the community consultation for its establishment back in 2011. 
Mangere College stalwart Melegalenuu Ah Sam has become a Member of the New Zealand Order of Merit (MNZM) not just for her pioneering role as a Pacific Language educator but for role as a member of the Polyfest organising committee and Trust Board, where she's been lead coordinator of the Samoan stage at the ASB Auckland Polyfest since 1993.
Before Les Lehi Tenise Atoni was selected to be a MNZM for services to the Tokelau community, he received the Pacific Heritage Award from CNZ for the Tokelau Governance Group's Vaka Project back in 2013.
Keeping communities creative
Keeping creativity thriving at grassroots and in the community is also a welcome feature on the Honours list.
David Ayers MZNM has been a local government staple in the wider Canterbury region for more than 40 years, which has seen him serve on the Waimakariri Community Arts Council, North Canterbury Radio Trust, Rangiora Landmarks and Chair of the Canterbury Museum Trust Board and spent time as Chair of the Waimakariri Art Collection Trust.
Ami Chand's been recognised with the Queen's Service Medal (QSM) for his role in organising the annual Waitakere Deepawali Festival, which has grown into a significant cultural event for West Auckland and has been Deputy Chair of the New Lynn Festival of Cultures Trust since 2000.
Pushpa Prasad QSM is a member of the Festival of Cultures, which brings events to celebrate the diversity of Whanganui. 
Veteran music administrator and journalist Chris Chilton MNZM has been on the committee of the Southland Musicians' Club for more than 20 years, making him a life member, and is in the Southland Music Hall of Fame.
Another Southland music local hero, Neil McDermott QSM was a driving force in the establishment of the Rock N Roll Hall of Fame, and the Walk of fame outside the Civic Theatre. has contributed to the Southland community, particularly through promotion of musicians and events for 50 years.
Sharon Morgan's MNZM has been awarded for services to the community, the arts and rugby - having helped drive the development and governance of the Hundertwasser and Te Wairau Māori Art Centre as a Trustee of Whangarei Art Museum Trust for the past 12 years. She's also been a trustee for Creative Northland, Anawhata Museum Trust and Whanagrei Sculpture Symposium. 
Barbara Hanna QSM has had a 40-year involvement with West Otago Theatrical Society as a founding member and has been production secretary, wardrobe manager, choreographer, secretary, and President. 
Husband and wife duo John and Sandra Wyatt have both received QSMs as President and Trustee respectively of the Kaikoura Community Theatre overseeing the governance and rebuild of the Mayfair Theatre after being damaged in the 2016 earthquake.That included working with local venues and film distributors to create 'Mobile Mayfair' to ensure the community could still watch movie releases. 
Headline acts
Of course, the makers and performers are also worthy of celebration.
Lisa Reihana. Photo: Supplied.
Lisa Reihana's profile is arguably the highest, bestowed with the CNZM title for services to art - which is well covered in our extensive feature on her internationally renowned work. Her 2017 Venice Biennale exhibition, the large-scale video installation In Pursuit of Venus [infected] was the most visited solo exhibition by a New Zealand artist at the Auckland Art Gallery since 1997, with 49,000 visitors. The exhibition has been displayed in several locations internationally including at the Honolulu Museum of Art in 2019 and in Tallin, Estonia in 2020. The Arts Laureate was this year the artist in focus at the Aotearoa New Zealand Festival of the Arts, and currently has a large installation of Te Wheke a Muturangi on display in Wellington Harbour.
Fellow Laureate Lisa Walker's contemporary jewellery work has earned her ONZM status for her  significant influence both here and overseas, with her works held in numerous public and private collections both nationally and overseas including having a 30 year survey staged in Te Papa.
Also now able to put ONZM after his name is Grammy award-winning operatic bass Faafetai Jonathan Lemalu, having represented New Zealand on many international stages and performed at some of the most revered venues and events including London's Royal Opera House, Windsor Castle and New York's Metropolitan Opera.
Another exponent of Pasifika music, King Kapisi - real name Bill Urale ONZM - is best known for his debut album Savage Thoughts which saw him named the first hip-hop artist to receive the APRA Silver Scroll. 
Chelsea Winstanley has forged an international reputation in filmmaking, producing everything from documentaries like Merata: How Mum Decolonised the Screen to feature films like What We Do In The Shadows and Jojo Rabbit. She's been awarded a ONZM for services to the screen industry and Māori, championing indigenous stories in their own language and is a producer behind the successful te reo Māori versions of Disney's Moana, Lion King and Frozen.
Chelsea WInstanley. Photo: Supplied.
Other Māori creatives to be honoured include Wi Te Tau Pirika Taepa, for services to Māori art, particularly ceramics, recognised as being at the forefront of promoting uku, the medium of clay, within te ao Māori since the mid-1980s as both a teacher and maker. 
Wini Solomon has received a QSM for more than four decades of teaching the art of raranga or flax weaving - growing her own flax and passing on the tradition through to both this and the next generation.
Glad to give back
The GLAM sector has its fair share of representation as well.
David Clarke's 32-year contribution as Director of Lakes District Museum in Arrowtown has been applauded with a QSM, having curated more than 150 art and history exhibitions.
Lynda Wallace QSM has been Director of Akaroa Museum since 2001, guiding the museum through challenging periods including repairs post-Canterbury earthquakes, while Ann Somerville QSM worked at Rotorua Museum Te Whare Taonga o Rotorua for more than 20 years, curating several significant exhibitions.
Professor Tony Parker has been made an ONZM, one of the country's leading lights in industrial design - a former President of the Design Institute of New Zealand, receiving the distinguished Black Pin Outstanding Achievement Award along with 16 Best Design Awards. was New Zealand's leading University-based industrial designer until his retirement in 2020. He had a long career with Massey's College of Creative Arts.
Dr Daphne Rickson ONZM is an internationally recognised Registered Music Therapist, achieving the country's first PhD in the field, and is formerly part of the New Zealand School of Music at Wellington's Victoria University of Wellington. She's also held many ropes for Music Therapy NZ, including as President.
Dance has been a huge part of Sharyn Underwood's life - now she has a ONZM to prove it. She's taught thousands of students through her school of dance since 1968, in New PLymouth and then in Whanganui. Underwood jointly established Phoenix Dance Workshop International, New Zealand's longest running and largest dance convention, held annually in Palmerston North and Hamilton.
First Scene Director Jo Pilkington's been recognised with a MNZM for her input into the events sector working with a wide variety of professional, community and voluntary organisations.She's been a Board member of Creative Napier and the Auckland Pride Festival Trust.
Jo Pilkington. Photo: Supplied.
Craig McFarlane's QSM for music and education comes from many postings thorough the country for the past 50 years including teaching brass bands and orchestras in schools and the community.
Wendy van Delden QSM is a foundation member of the Waikanae Music Society and has been Concert Manager since 1981, helping to establish its Charitable Trust for Young Musicians.
Master calligrapher Yu-Shiun Tang QSM has held calligraphy exhibitions at Canterbury Museum, Christchurch Art Gallery, and Tūranga Christchurch Central Library. 
Congratulations to all for their incredible mahi - and if you think someone deserves to be honoured, be sure to nominate them, it's the only way to get them on the New Year's and future honours lists.