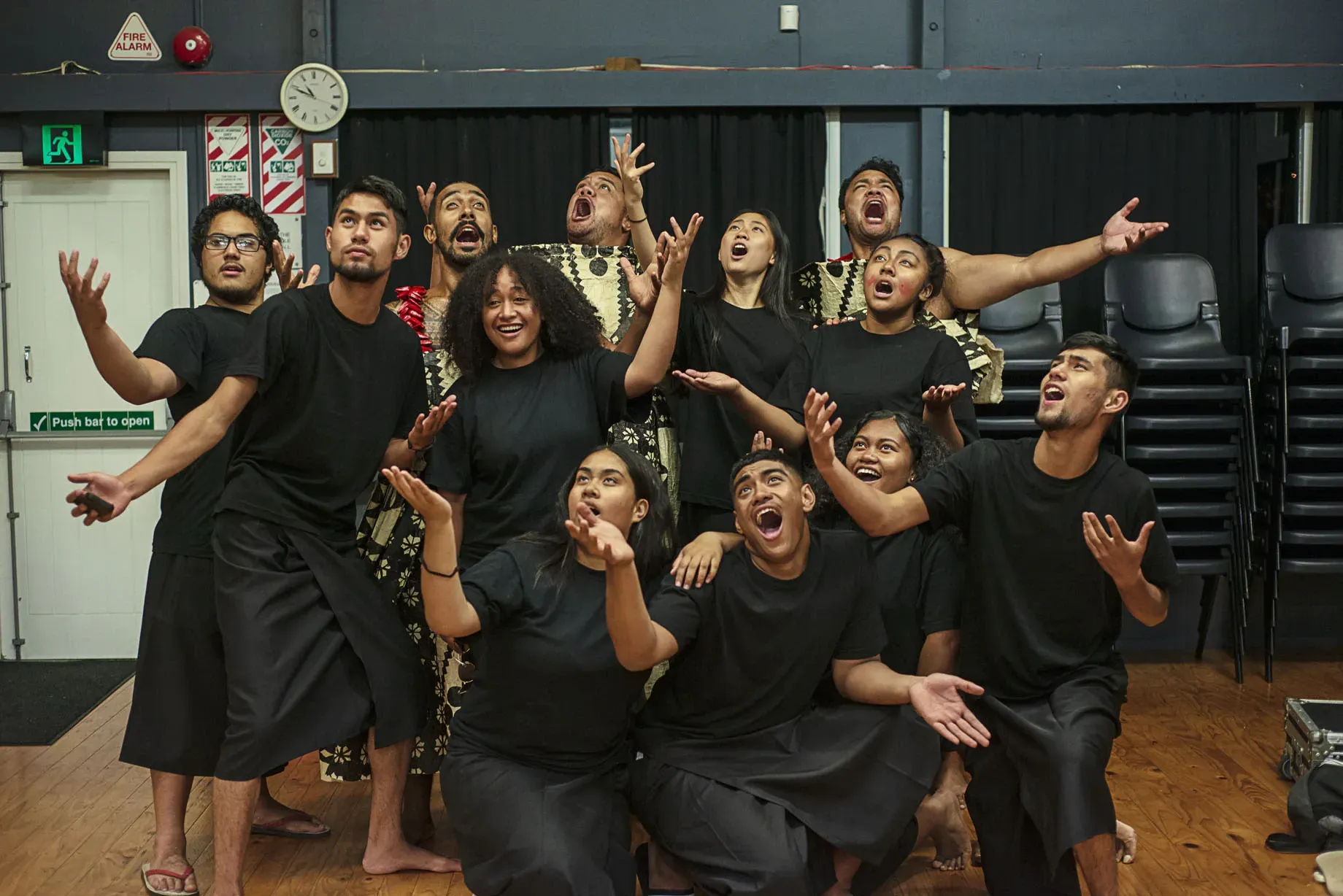 Unprecedented. 
There's a word that has seen a fair share of use over the last few months and it is probably the word that really does sum up 2020 so far. Everything is unprecedented - pandemics, economic hardship, sports seasons, baking obsession and even budgets. 
If I'm honest – I don't actually like the word unprecedented because it's a lie. When I am told something is unprecedented, something even more unprecedented than the last thing pops up to be the most unprecedented and the cycle repeats. If I'm being brutally honest, I don't like the word because it's a portent of doom and I am not a fan of doom – both the scary kind and the 2005 movie starring Dwayne Johnson.
If I'm reading the room right; and in Auckland, that room is a table – and on that table is this Emergency Budget, containing proposals that are unprecedented in their scope in how they manage unprecedented events, that have led to unprecedented losses in revenue (do you see how that word is a nightmare?). I'm not liking this room.
COVID-19 has become an unprecedented reality check that no-one expected or wanted. The elephant in the room that has become the room. Auckland Council, as with many other local councils across Aotearoa, is faced with the dilemma of trying to work out how it can salvage its books given the huge losses to its revenue as a result of this 'elephant that is the room' that sat on and broke the assets that helped fund part of its infrastructure and projects. 
Make Your Choice
This is the part where I have a laugh/cry because the offer that is now being put out to the ratepayers of Auckland. I happen to be one of them, awesome, which means I not only have a seat on the crashing gig-economy train, but I am also being offered a weird Matrix-style deal.
On one hand, I take the blue pill, it will be an increase to my rates of 3.5% and the pain hurts but it's necessary. On the other, I have a bluer pill of 2.5%; this one is like the last but there's a lot more pain. 
This is where for me it gets personal. That crashing gig-economy I'm riding with my artist friends gets accelerated by both these pills because I rely on the arts and arts organisations to maintain a level of income that ensures I can pay my bills and things like, you know, rates. The pills that are being offered have hooks in them that may see venues closed and funding opportunities evaporate. The seatbelts on the crashing gig-economy just disappeared and now I can't hear the crash for the screaming.
In all seriousness though, the events of the last few months have been mind-blowing, to say the least. 
As an artist, it's been a rollercoaster ride and the economic disaster that followed with cancelled work and contracts as a result of events and venues closing down over the lockdown period. This has left many in the arts community shaken. 
The moves by the government and Creative New Zealand to offer aid over that period in the form of wage subsidies helped, but the news out of Auckland Council concerning the options on the table cuts sharp, not just for the artists but the region as a whole.
Cuts Run Deep
It's kind of self-serving for me to be going on about the loss of income as an artist, but I have also been fortunate to be able to see and capture the arts in action in and around Tāmaki Makaurau and to see the effect it has on the people of our city. 
The wider implications around the suggested cuts in the Emergency Budget would see the presence of the arts in Tāmaki Makaurau reduced in ways outside the view of art as things in gallery spaces and those actual gallery spaces. The cuts would see reduced hours for Council facilities – these include libraries, galleries, and community centres like Pukepuke Nathan Homestead (plug for the Manurewa aiga!). 
Council-funded events take a hit as well: Music in the Parks, Movies in the Parks, and other community-focused events such as the Auckland International Cultural Festival. For those of us in Tāmaki Makaurau from the Pacific community, the cancellation of both Polyfest and Pasifika festivals for the last two years has meant we know what it is to lose events at a scale that draw in and offer up alofa for its stakeholders. 
Impact on Pasifika 
In the past (I'm talking pre-Supercity local government) through the efforts of galleries like Fresh Gallery in Otara, helmed by Ema Tavola and supported by Manukau City Council, local artists had the opportunity to springboard their careers. Many of the artists that had Fresh Gallery as a platform have gone on to bring that fresh approach to the wider national and international audiences: Tanu Gago, Janet Lilo, Vea Mafile'o, Siliga David Setoga and Terry Koloamatagi Klavenes just to name a few. 
I am using Fresh Gallery and Manukau City Council as an example here not only to point out the value of their contribution but to also highlight the flow-on effect of these artists going on to serve as mentors, business owners and entrepreneurs. They've repaid that investment by adding to the various economies of Tāmaki Makaurau. I would also like to mention that under the stewardship of Ema and Fresh Gallery, the art archive of Manukau City Council gained a sizeable boost in awesomeness by acquiring work from many of the artists on show – you might have even seen some of them around in various Council spaces.
I would also add that many in the southern realms of Tāmaki Makaurau have seen the value in the facilities, events and venues offered by the Auckland Council over the years and these have been vital in maintaining a sense connection for our multicultural community.
Make Your Voice Heard
With all of my fond reminiscing of the past and warm fuzzies around community engagement, the prospect of scaled back programs, reduced hours for council-run spaces, fewer funding opportunities and the prospect of cuts of up to 70% to Public Arts spending is a bitter pill to swallow. 
I've been reading through this 50ish page 'Public Art Policy' document by Auckland Council. It's a little bit awkward given much of what it proposes and looks to support has me looking at the proposed cuts, side-eyeing this Emergency Budget and wanting to scream 'THE LIES! THE LIES!' in the most dramatic way possible, on a stage that might not be available for hire soon. This policy document is very aspirational. 
Whatever the future brings, we will most likely endure because that's just been the way and for anyone raised in an environment founded in deficit, finding ways to adjust to adversity is a skillset earned the hard way. We have a chance to comment on this budget and that time is coming to an end quickly - but speaking out, no matter what your opinion is vital and important, so this is my call for consideration of my community. The final say sits with others, and either way, I am OK with it as I've said my piece. I can always wipe my tears and bandage my wounds with the pages from the Public Art Policy.
I'm going to leave off with this beautiful mihi that introduces Auckland Council's Public Art Policy document.
"He mihi
E ngā kapua aorere o te rangi, tāwharautia te tāone tipua nei.
Te kāinga o te tini a Toi, huinga a te makau rau
o ngā marae ātea tūmatanui o Tāmaki herehere waka.
Rātou rā ngā kaiwhakaaweawe i te rangi e tū iho nei, o te whenua e takoto ake nei.
Ngā kaiwhakaniko i te āhua o taku ao,
e moko nei i te mata o aku whakaaro,
te tārai ana hoki i te pūtahi o taku manawa.
Koutou rā e whakaoho nei i taku wairua hihiko,
e whakahoki nei i aku mahara ki ngā tau kua hori,
me te whāngai rā i aku manako mō āpōpō te hora tonu mai nei.
Kāti rā, nau mai e aku piki kōtuku, aku manu hūia, aku kākaramea,
koutou e aku whakakai kāmehameha, aku hei pounamu,
kapoa ake te mānuka, waitohua tō moko ki te kanohi o te ao tūroa nei,
waihotia mai ko tāu e waihanga ai hei tohu ki te ao i pahure pēnei mai koe.
Te toi tapu, he toi ora, he toi i ahu mai i Hawaiki
i te kukunetanga mai rā anō o te tangata.
Kia tangi rawa ake ko au, tihewa mauriora, kua eke.
Let the clouds that abound give shelter to this great city.
Home of artisans and the gathering place of those
who love the public open spaces that define Tāmaki, anchorage of many canoes.
Those people who can inspire the heaven we look up to and earth upon which we stand.
Those of you who adorn my world,
who fashion the ideas within me,
that hue out the very essence of my being.
You who waken my soul,
reminding me of my past
and raising my hopes for tomorrow.
Let me welcome all that I treasure,
and invite you to meet the challenge and leave your signature on the world around you,
a legacy to all that you too passed this way.
Art that is sacred. Art that is enduring. Art that emanated from that great somewhere,
the birthplace of humankind itself.
So even I can proclaim, it is life, it is done."
How to Provide Feedback
Feedback to Auckland Council's Emergency Budget closes FRIDAY 19 JUNE.
Visit akhaveyoursay.nz/emergency-budget.nz and follow the blue "Have your say now" link to the feedback page. 
You'll be asked for your opinion on the key topics first, such as an overall rate rise. Then, question four 'Other feedback - what is important to you?' is your opportunity to provide feedback on things you support and aspects you want reconsidered or enhanced, including arts, events and community outcomes. All questions are optional, and you can provide feedback on behalf of an organisation or as an individual.   
To make a submission, click here
To simplify the process, Te Taumata Toi-a-Iwi has created a template to help streamline your submission, click here.
All photos provided by Raymond Sagapolutele.